Running for fitness can only be rewarding if you wear proper shoes.
Generally, people these days use any shoes for running- casual shoes, sneakers, daily wear shoes, etc. They do not pay heed to the fact that they must use proper running shoes or training shoes for trail running, gym workout, etc.
It is because of this that they often get into trouble and suffer from foot ailments like common foot pain, knee pain, heel pain, plantar fasciitis, Achilles Tendonitis, and other foot injuries.
If you belong to the category of fitness freaks or those who are fond of running and keeping their body active, let us introduce you to the two fantastic shoes that can make your running experience worthwhile, comfortable and enjoyable.
All at the same time – Brooks Adrenaline GTS and Brooks Glycerin. Brooks is a popular name in the shoe industry and has been coming up with incredible shoes for athletes since 1977.
It is a brand focused on running shoes and has launched different technologies to modernize the models of running shoes over the years.
Brooks Adrenaline GTS and Brooks Glycerin are two running shoes that are considered to be the best Brooks shoes for running on all kinds of terrains.
Bottom Line Up Front: Due to having more advanced cushioning technology, I much prefer the Brooks Adrenaline GTS available here. Both are good shoes, but one IS better (in my book, anyway).
Brooks, being a leading name in the industry, never fails to impress us. In this article, we've made a detailed comparison between the two Brooks best-sellers. Keep reading to find out why.
Our Pick
Better support for neutral runners, good overall support.
Excellent fit, with quick-dry technology (if it gets wet). Good cushioning.
Our Pick
Support
Comfort
Traction
Our Pick
Wide-platform stability (great for distance running) and sock-like supportive fit.
Some of the best cushioning we've tested, including the epic BioGoMO Foam.
Better grip for slick conditions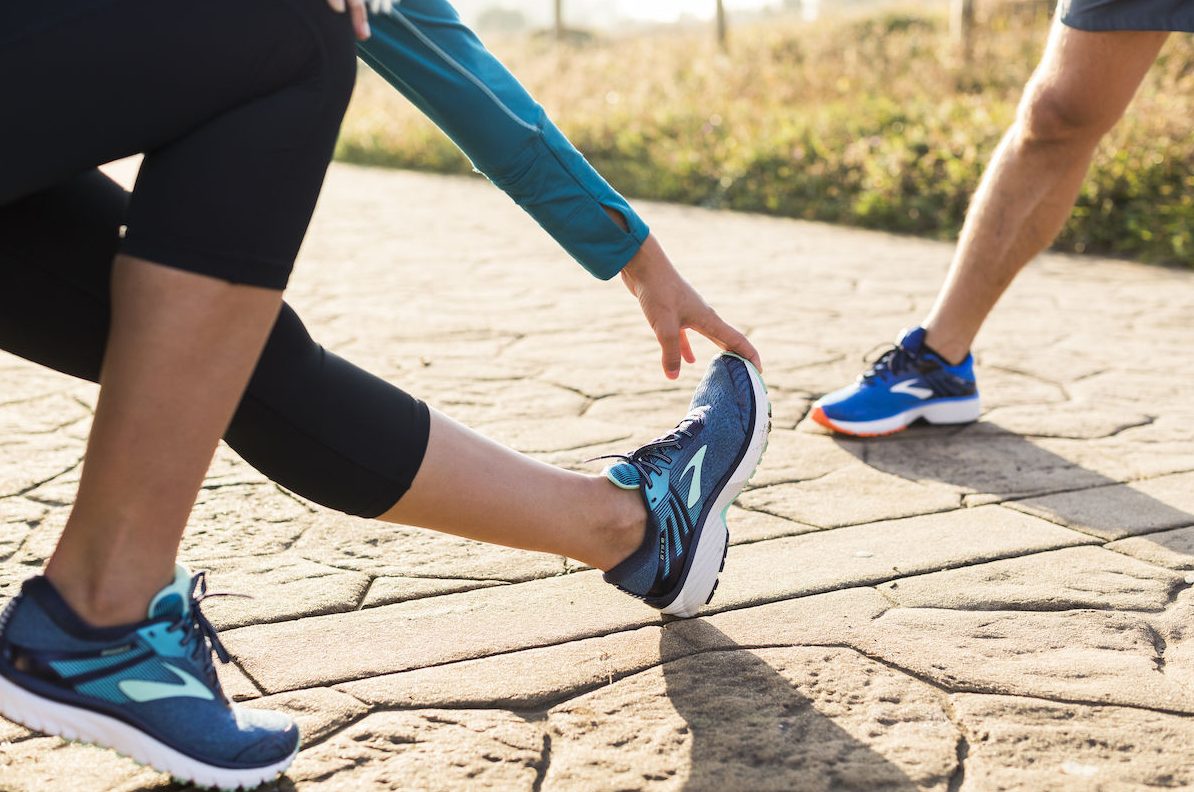 Here's a peek into the specifications of Brooks Adrenaline GTS and Brooks Glycerin in detail:
Product Specifications and Breakdown
| | | |
| --- | --- | --- |
| | Brooks Adrenaline GTS | Brooks Glycerin |
| Price | $120.00 (Check out the latest rates here!) | $140.99 – $231.31 (Check out the latest rates here!) |
| Heel to Toe Drop | 12 mm | 10 mm |
| Heel Height | 29 mm | 32 mm |
| Forefoot Height | 17 mm | 22 mm |
| Upper Design | Streamlined mesh | Double jacquard mesh |
| Midsole Technology | BioMoGo DNA midsole | DNA foam, rubber, and air |
| Outsole Technology | Rubber | HPR Plus and blown rubber |
| Sizing | 7 to 15 | 8 to 15 |
| Width Option | Narrow, Normal, Wide | Normal, Wide |
| Arch Support | Motion Control | Neutral |
| Terrain | Road | Road |
| Weight | 10.10 oz. (286 gr.) | 10.6 oz (300.5 gr.) |
Brooks Adrenaline GTS
Excellent cushioning, stability, balance, and arch support are a few things that runners seek in their running shoes and Brooks Adrenaline GTS offers them all and much more.
This is one of the most sought-after running shoes available in the market today. The GTS or the Go to Shoe is a great pick for runners and comes with protection.
The design built is extremely robust and the shape of the curve is more perfect than ever.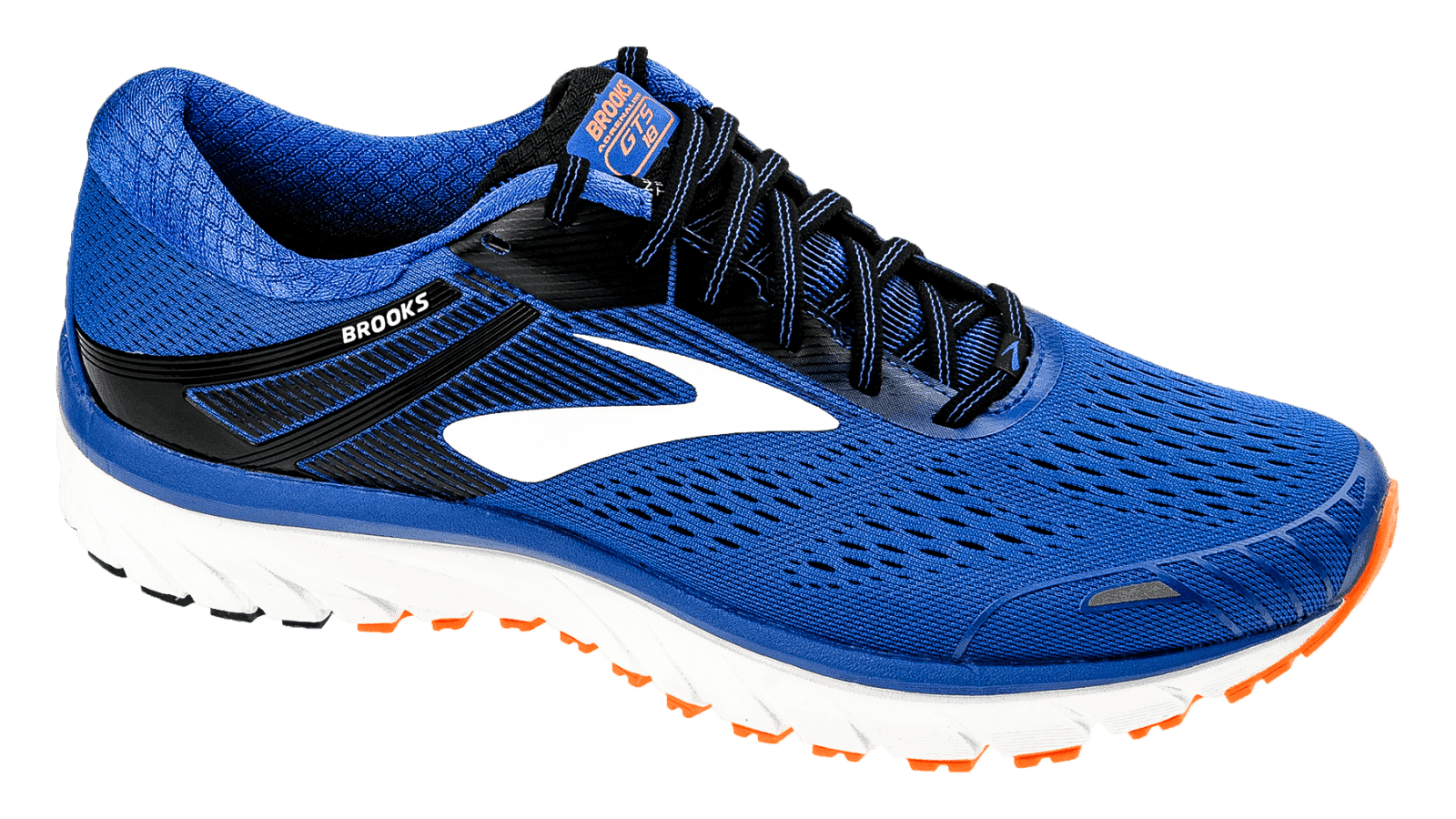 Comfort and Midsole Technology
Brooks has always been synonymous with comfort, and Brooks Adrenaline GTS is no exception. The shoes offer optimum comfort to the runners while running on even the toughest terrains.
The midsole of Brooks Adrenaline GTS brings in use the amazing BioMoGo DNA foam that is very soft and adapts to the underfoot offering an unmatched feel. The gel-based soft cushioning guarantees a dynamic run. Another notable feature of BioMoGo is that it is made up of biodegradable materials and hence, it is very environment-friendly.
The durability of the midsole is attributed to the presence of the S-257 Cushsole compound that also makes the midsole resilient and more cushiony.
The sock liner also uses BioMoGo foam and hence, you get a more contoured underfoot feel and added cushioning.
Extra support while running is offered by the Progressive Diagonal Roll Bar or PDRB. This feature ensures that your body is aligned properly while you run. By ensuring that your arch is properly positioned, this feature keeps away the discomfort due to overpronation.
Furthermore, the midfoot area of Brooks Adrenaline GTS features DRB Accel which is a thermoplastic polyurethane unit. This offers a balanced grip to the foot's underside and reduces muscle fatigue and strain by offering torsional rigidity.
A smooth ride is ensured by the segmented Caterpillar Crash Pad that covers the full length of the midsole. It adjusts to the footfall and absorbs shock, as well as minimizes impact.
The incorporation of Strobel in the sole unit, as well as the upper, provides a seamless appearance.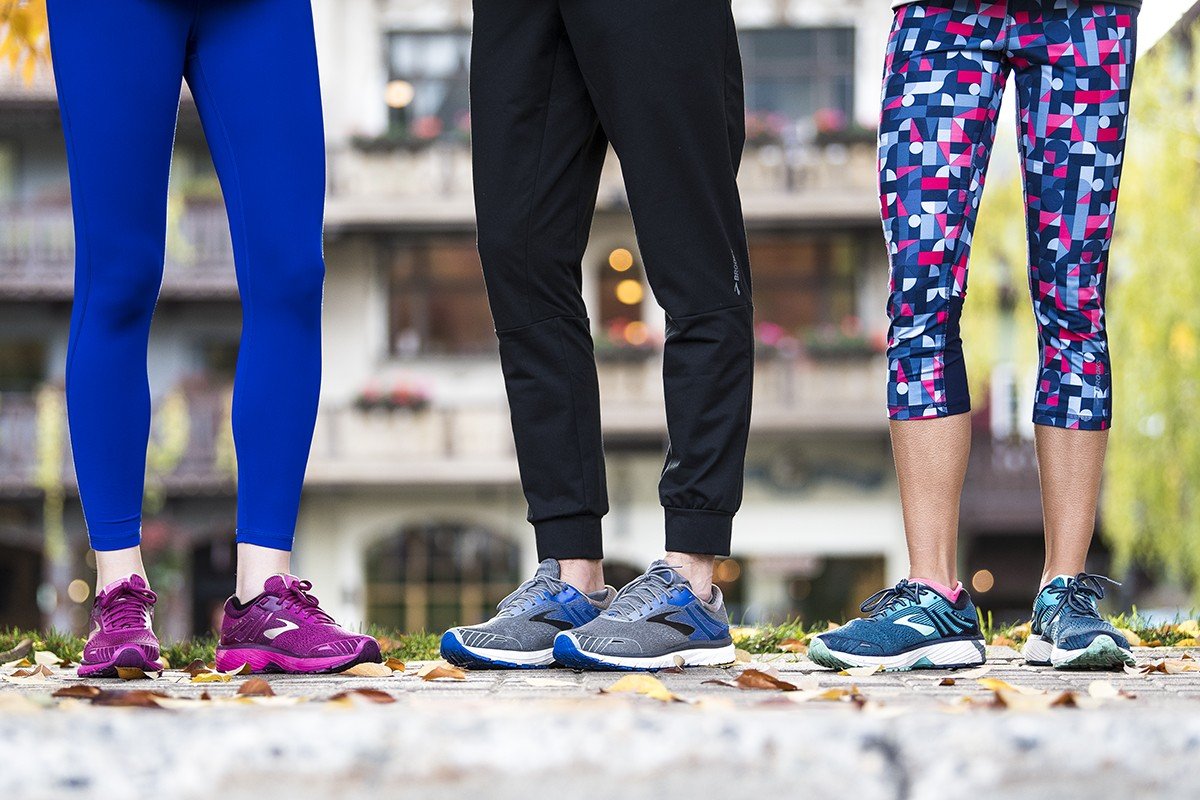 Outsole and Durability
The outsole of Adrenaline GTS is a runner's delight. It is robust and durable.
The outsole is fabricated from HPR Plus, a rubber compound that protects the shoes from abrasion while enhancing the durability and traction. The robust outsole protects the feet, as well as the shoes.
Reinforced blown rubber is strategically placed on particular regions of the outsoles including forefoot and heel to offer a responsive push.
Along with reinforced blown rubber, the forefoot also features Flextra ensuring flexibility and amazing fit.
The Stable Pod Configuration in the outsole makes sure that you experience an excellent heel-to-toe transition.
In order to make the shoe mimic the natural foot flexibility, the makers have incorporated Omni Grooves that along with Omega Flex Grooves, add flexibility.
Design, Color, Size
Brooks has never failed to impress us with the sharp and stylish looks of every shoe it manufactures. In terms of design, the company has always stood apart. Brooks Adrenaline GTS is also super stylish.
The upper material of the shoes features streamlines mesh ensuring a sleek look, as well as a very comfortable feel.
The 3D print overlays offer a stylish look and make the upper more breathable.
Element Lining dominates the inner sleeve of the shoes enhancing the moisture-control ability and keeping the foot dry and cool.
Interior foot-wobbling, which is a common issue, is countered by an internal saddle that keeps the midfoot in place.
Talking about the length and width, the shoe has a standard running shoe length. The wider forefoot area ensures smooth foot movement and toe-splay. The width profiles include three options; Narrow, Medium, and Wide and size options are available from 7 to 15.
Brooks Adrenaline GTS is available in a plethora of color combinations including grey, blue, black, white, red, navy, etc.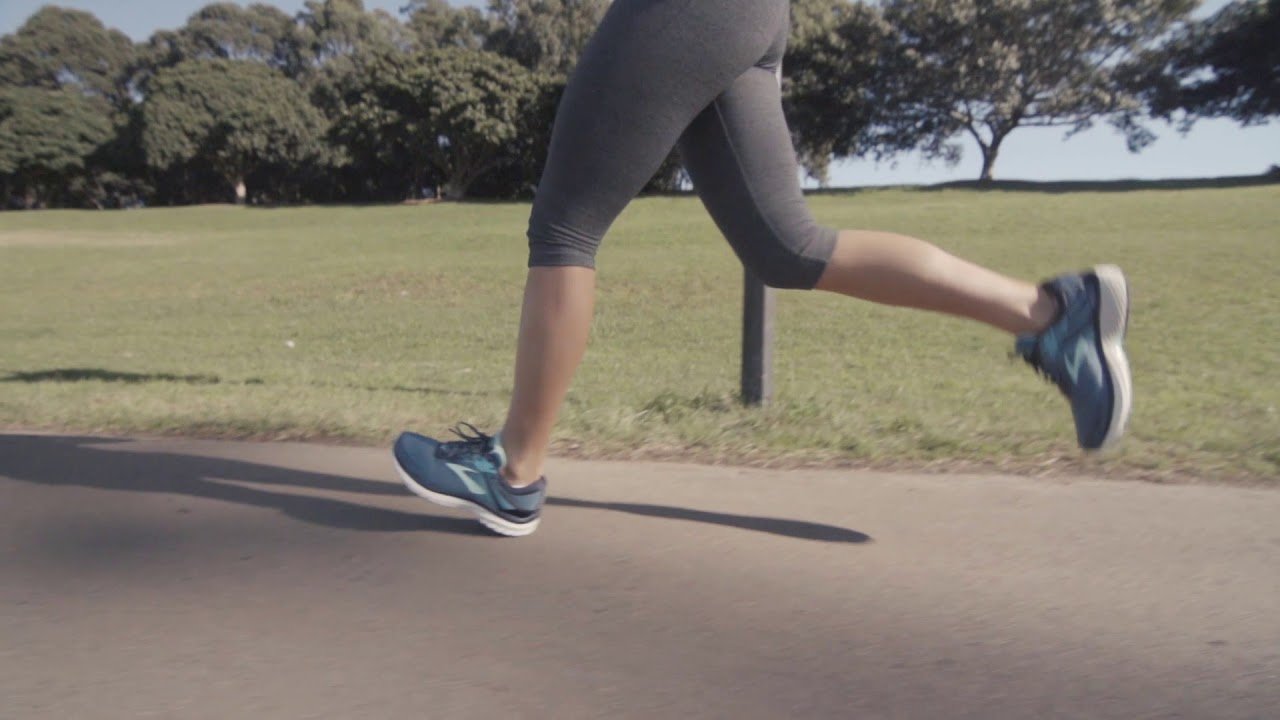 Weight
First and foremost, Brooks Adrenaline GTS is not a minimalist shoe. It has more augmented supportive and cushioning features omitting the shoe from the ultra-lightweight category. However, they are not very heavy shoes.
Men's shoes weigh 10 ounces and women's shoes weigh 9 ounces.
Breathability
The mesh material makes these shoes very breathable. It allows maximum airflow keeping the inner environment healthy and cool.
The top, as well as the sides of the shoe, accommodate large ventilation holes. The temperature regulation helps the runners to stay comfortable in any condition.
Furthermore, the material dries up very quickly.
Pros and Cons
| | |
| --- | --- |
| Pros | Cons |
| Extra cushioning and support | Not apt for the runners who want a minimalist feel |
| Comfortable ride | Less padding |
| Dries quickly on getting wet | Light construction clashes with high heel drop |
| Excellent fit | |
| Stylish design | |
| A plethora of color options are available | |
| Pocket-friendly | |
Brooks Glycerin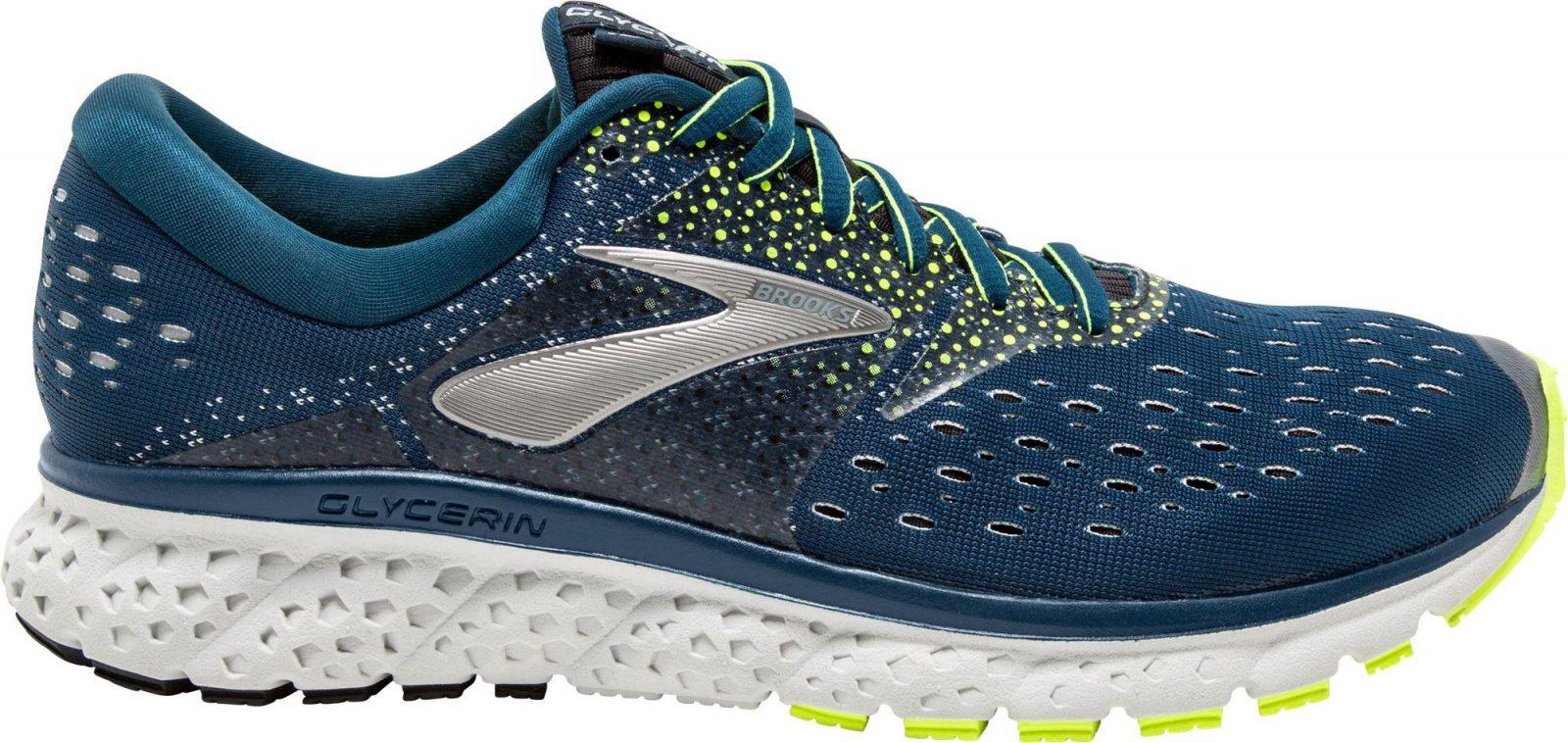 With an updated midsole technology and use of new mesh material, Brooks Glycerin has become a running shoe of choice for many runners. The shoe incorporates the use of many latest technologies to offer you a comfortable running experience.
Comfort and Midsole Technology
Brooks Glycerin is a very comfortable shoe as compared to its predecessors. This shoe uses DNA Loft midsole foam instead of the old Super DNA cushioning. The comfort and the smoother ride is attracting the classes and the masses.
The very new DNA Loft cushioning is made from DNA foam, air, and rubber. The combination of these three compounds offers a very comfortable and soft cushioning and also, help in maintaining the bounce, as well as the durability of the midsole.
The new DNA Loft cushioning also assures a very smooth heel-to-toe transition.
The divided transition zones offer a smoother stride and better responsiveness.
Outsole and Durability
The robust outsole enhances the durability of these shoes by leaps and bounds.
The outsole of Brooks Glycerin incorporates the use of two rubber materials namely, the HPR Plus and the blown rubber. HPR Plus is a super durable rubber material which sits on the heel.
The use of HPR Plus ensures better protection of the soles from wear and tear. The rubber is robust enough to fight abrasion and also, it offers a better traction on any kind of surface, be it smooth or rough.
Talking about the blown rubber, this rubber is strategically placed in the forefoot area to derive better traction, as well as flexibility. The rubber is soft and bouncy and hence, it adds to the underfoot cushioning giving a comfortable feel.
The highlight feature of the outsole of Brooks Glycerin is the Ideal Pressure Zones that help in releasing the pressure to obtain a smooth and effortless ride.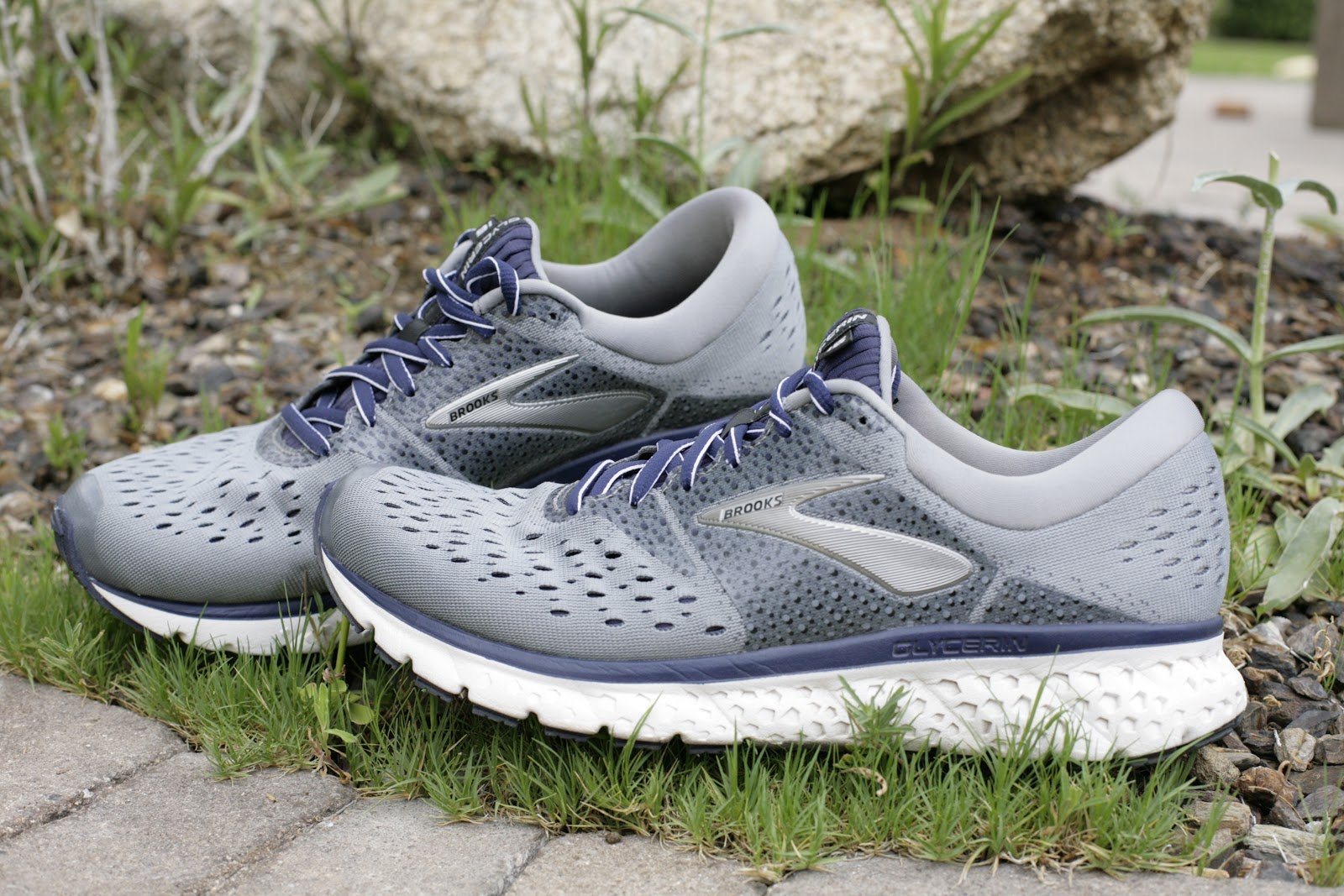 Design, Color, Size
Brooks Glycerin is a good looking shoe. The use of new mesh material on the upper enhances the appeal of the shoe and makes it more stylish.
The upper of Brooks Glycerin is constructed of double jacquard mesh material that offers better breathability and comfort. The flexible material stretches as per the shape of the foot enhancing the fit.
The 3D Fit Print technology ensures a proper overall fit of Glycerin.
The internal bootie construction features in the shoes make sure that the wearer is most comfortable by offering soft in-shoe feel.
The lace-up closure of these shoes provides an amazing midfoot security, as well as a very comfortable foot lock-down.
Brooks Glycerin is really true to size. It offers a standard medium fit in the forefoot and heel areas. It offers size options from 8 to 15 and the width option include normal and wide.
The toe box of the shoes is spacious enough to allow free movements of the toes.
In terms of color options, you will be spoilt for choice. The shoes come in many color options including black/ebony, black/orange/grey, grey/navy/black, blue/ebony/nightlife, and blue/nightlife/black.
Weight
Brooks Glycerin\ is a well-cushioned running shoe and hence, you cannot expect it to be feather light.
Having said that, we do not mean that the shoes feel very heavy or clunky. The shoes are very comfortable and the plush cushioning, as well as the responsive midsole, enhances your running speed.
Men's shoe weighs 10.5 ounces and women's edition weighs 9 ounces.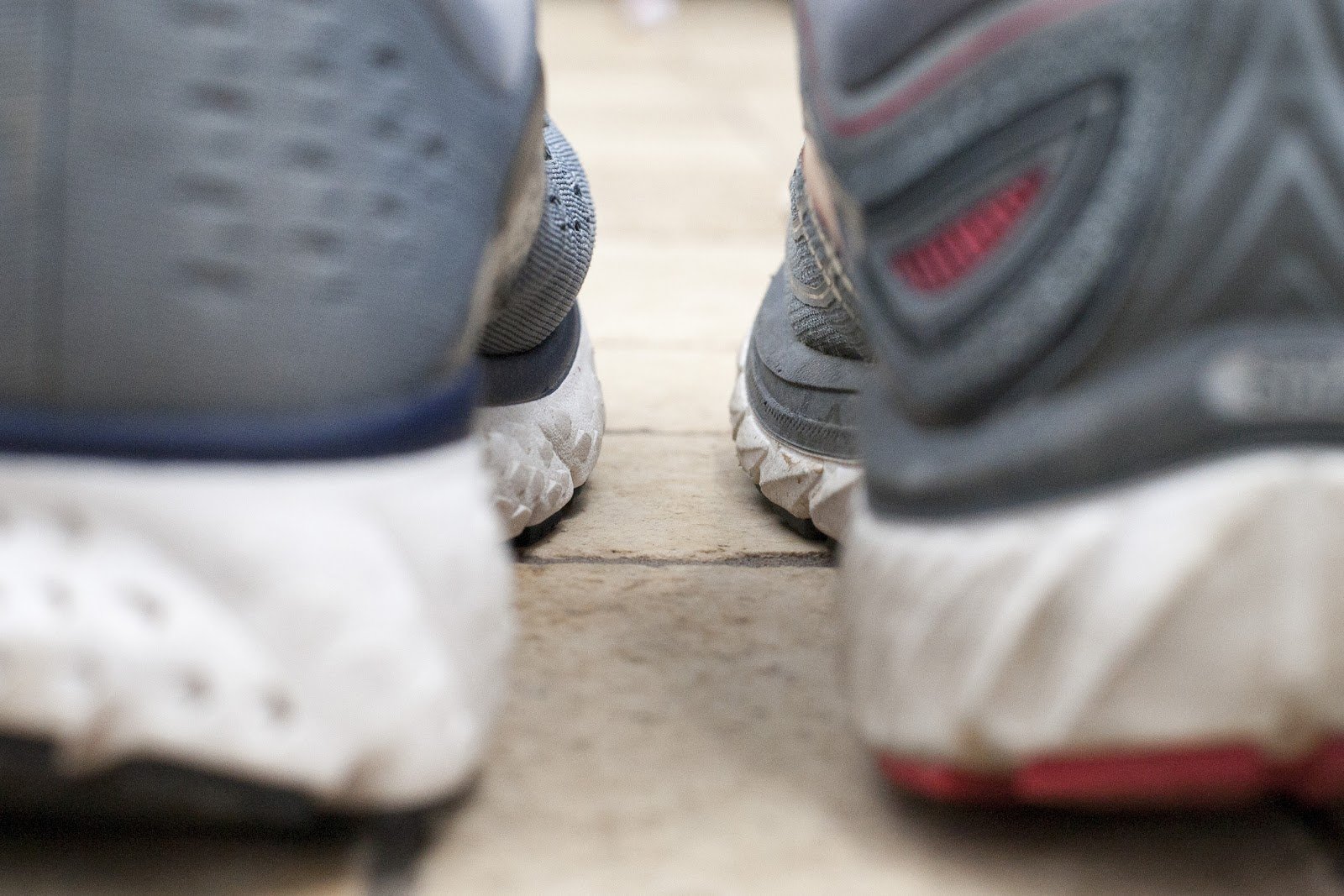 Breathability
Fit and breathability go hand in hand. Right fitted shoes ensure breathability. If the shoes are too tight, your feet might not get the room to breathe.
The new double jacquard mesh upper offers an optimum fit and allows for better breathability.
The material does not entertain issues like poor drainage, water clogging, and overheating. The mesh material lets the air circulate which is further aided by the 3D print overlays.
Brooks Glycerin 18
Men
Women
We earn a commission if you click this link and make a purchase at no additional cost to you.
09/26/2021 04:25 pm GMT
Pros and Cons
| | |
| --- | --- |
| Pros | Cons |
| Very comfortable running shoes | Too soft cushioning |
| True to size | A little expensive |
| Stylish upper | |
| Upper of the shoe offering a breathable coverage | |
| Sock-like fit | |
| Cushioning apt for long-distance running | |
| Wide platform offers a stable landing | |
| Better grip | |
Our Recommendation
By now, it is very clear that both the running shoes by Brooks are absolutely amazing. They have their own distinctive features and their sets of pros and cons.
Both, Brooks Adrenaline GTS and Glycerin are designed keeping in mind all the needs of the runners. These shoes are ideal running shoes in every aspect including design, comfort, responsiveness, support, and stability.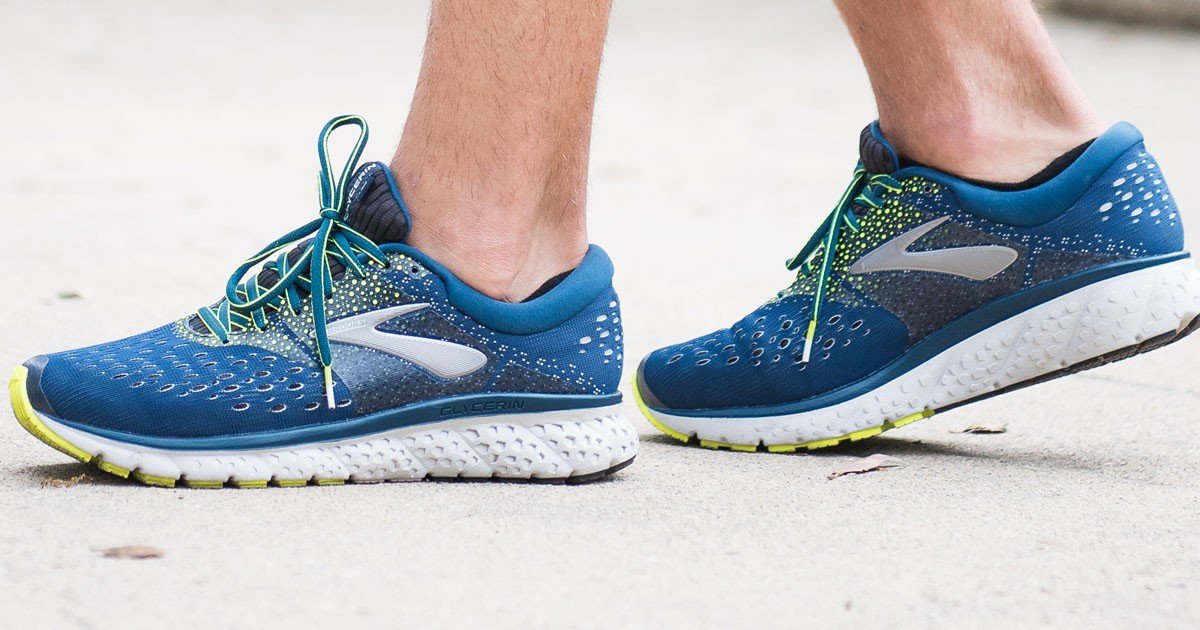 Which shoe is the best for you?
As already mentioned, each shoe has its own set of pros and cons. Even after drawing a detailed comparison, it is hard to tell which shoe is better than the other. Both the running shoes demonstrate the most coming of age features that make running a pleasure.
Let's find out how these shoes perform in specific situations.
Overpronation: Brooks Adrenaline GTS
Brooks Adrenaline GTS is the best shoe for you if you overpronate. It helps to position and align the body properly ensuring a sound overall health.
The Progressive Diagonal Roll Bar, as well as the BioMoGo DNA technology, work in conjunction with each other to prevent overpronation.
Neutral Running: Brooks Glycerin
Brooks Glycerin is the shoe of choice for neutral runners. The responsive cushioning, amazing fit and stylish looks make these shoes apt for long runs on the road.
The Bottom Line: Brooks Adrenaline or Glycerin?
After reading the comparison between Brooks Adrenaline GTS and Brooks Glycerin, if you are still in a dilemma, you must go with our opinion.
Bottom Line: I believe that Brooks Adrenaline GTS has an edge over Brooks Glycerin.
Where both these shoes are excellent, the use of technologies like BioMoGo foam, Progressive Diagonal Roll Bar or PDRB, Stable Pod Configuration, Flextra, DRB Accel, Caterpillar Crash Pad, S-257 Cushsole compound, and many more, make the Brooks Adrenaline GTS here, the best cushioning running shoe for runners and gym freaks.
Our Pick
Better support for neutral runners, good overall support.
Excellent fit, with quick-dry technology (if it gets wet). Good cushioning.
Our Pick
Support
Comfort
Traction
Our Pick
Wide-platform stability (great for distance running) and sock-like supportive fit.
Some of the best cushioning we've tested, including the epic BioGoMO Foam.
Better grip for slick conditions
Related Footwear Reading