Hoka One One is a brand of running shoes. It is an athletic shoe company that originated in France and it designs and sells running shoes.
It first gained attention worldwide in the running industry by producing shoes with oversized outsoles, dubbed "maximalist" shoes due to the extra cushion.
This was in contrast to the minimalist shoe trend that was gaining popularity at the time. Hoka produces both low-profile and max-cushion shoes for road, trail, and all-terrain.
The advantage here is that Hoka shoes retain features like a low weight-to-cushion ratio and midsole and outsole geometry designed to promote inherent stability and an efficient stride.
This company was founded very recently, in 2009, in Annecy, France and yet it has grabbed the world by storm with its amazing products.
It was founded by French trail runners themselves, Nicolas Mermoud and Jean-Luc Diard. Inspired by the smooth ride provided by mountain bikes and powder skis, Mermoud and Diard wanted to bring a similar floating feel to running.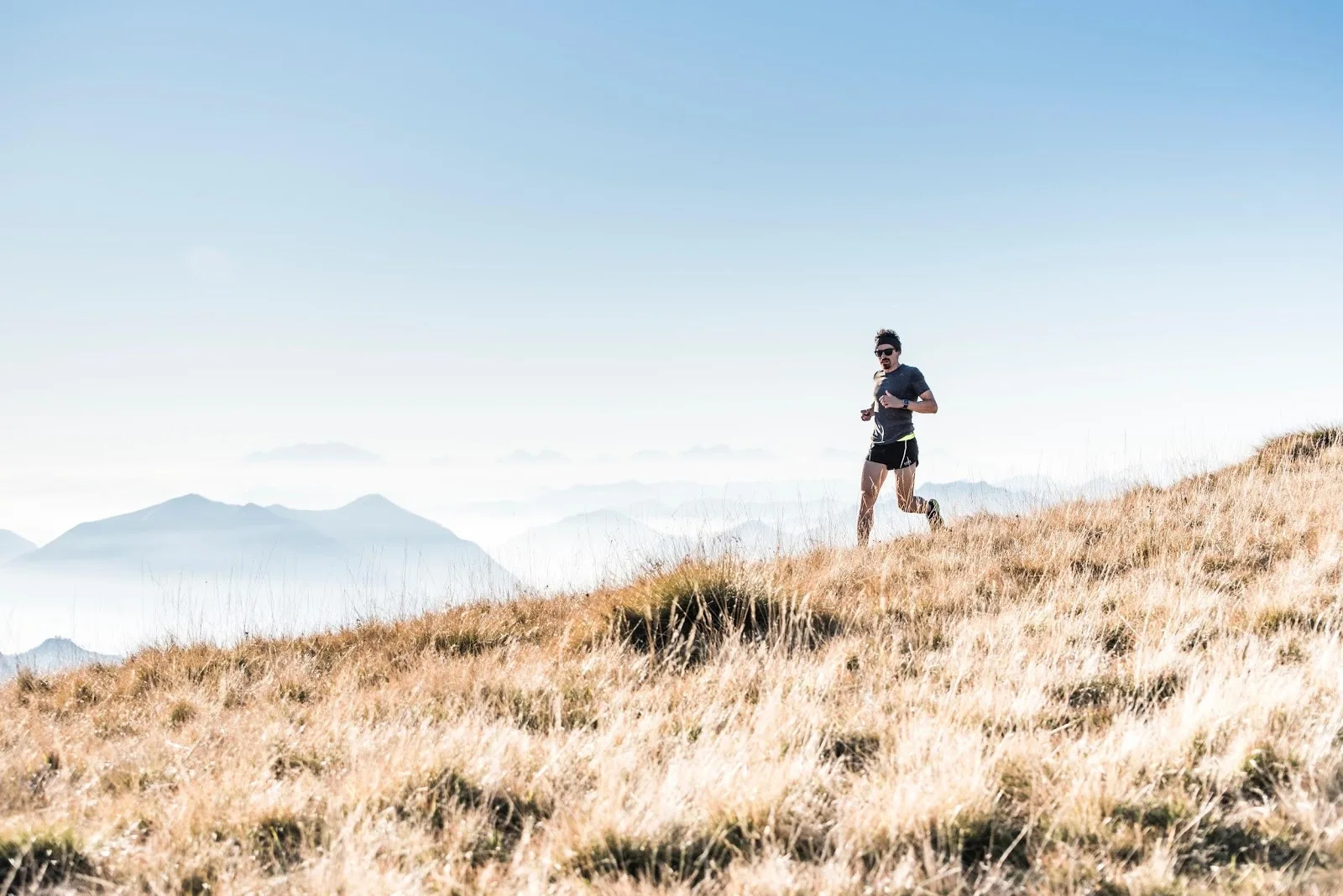 They started by making prototypes themselves and eventually worked with a chemist at a Chinese shoe company to develop an entirely new kind of EVA foam that was soft and surprisingly lightweight—characteristics that are now hallmarks of Hoka kicks.
For runners, these shoes provided enough cushion to soften rough terrain and boost momentum but weren't so heavy that they felt weighed down.
The shoes caught on, and Hoka has expanded rapidly ever since. Its current corporate headquarters are in Goleta, California. The company works as a subsidiary of Deckers Brands, whose president is Wendy Yang.
Initially, these shoes became popular amongst ultramarathon runners due to their enhanced cushioning and stability while running for long distances, but over time, they began to grow in popularity amongst the other runners as well for having minimal weight and offering maximum comfort and cushioning.
Hoka One One's original high-end models are now accompanied by lighter weight shoes that have the same cushioning as the original.
The company sponsors a variety of professional runners; its first athletes were primarily trail-ultra runners, but their roster has expanded to include several track & field, triathlon, and road-running athletes.
HOKA also has long-term sponsorship deals with the professional training groups Northern Arizona Elite, based in Flagstaff, Arizona. Aside from these, it also sponsors the New Jersey New York Track Club, and California based Aggies Running Club.
Which Hoka One One Shoes Are Perfect For Me
Hoka footwear is considered the "king of cushion" by popular running blogs, and it is no wonder why people seem to flock to this brand above most others really. These shoes have been developed around a few basic principles by their founders Mermoud and Diard: to add more cushioning, to use lightweight materials and to create a wide rocker midsole to help preserve momentum and make running a smooth ride for you.
While most other brands have forsaken EVA foam in favor of newer formulations, Hoka has stuck with its proprietary EVA blend known as RMAT, which is an EVA-rubber blend that's more elastic (for better support and energy return) and more durable (it can stand up to higher mileage) than traditional EVA.
 Hoka shoes also come with their traditional Meta-Rocker Design, which combines a lower heel-toe drop and a rounded sole shape to work with your natural stride and help propel you forward. Other tech includes the Active Foot Frame, in which your heel and foot actually sit within the midsole, instead of on top of it.
This allows the shoe to cradle your foot, providing excellent support. Hoka has also rolled out another new support tech lately: ProFLY is a cushioning system that combines soft foam in the heel with firmer foam in the forefoot for better response and energy return, and the J-Frame uses denser foam on the outsole to help combat overpronation. Trail runners, road runners, pros, and casual milers alike have all grown to love Hoka's unique brand.
 Here, we would like to talk about our favorite best Hoka running shoes and where to find them in the market for your running needs.
Bondi 6
The Bondi Shoes are considered the company's most cushioned shoe, and when they market a shoe as a "mega cush," you know they are not exaggerating.
This shoe comes with a full layer of EVA foam anchoring a downright beefy midsole.
This shoe is one of Hoka's best selling models as it delivers maximum cushioning for an ultra-cushy ride.
There is also an open mesh upper that helps it breathe and the Meta-Rocker sole design can keep you floating along the road for miles on end.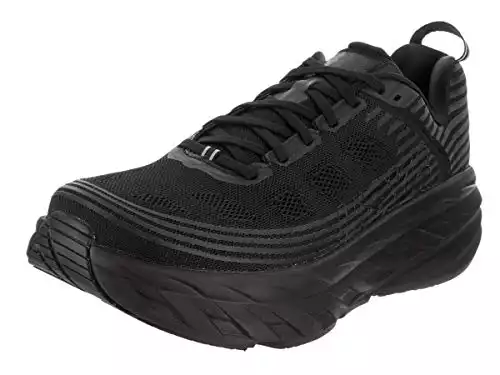 HOKA ONE ONE Bondi 6 | Amazon
 The game-changing Bondi family's new offering is the most cushioned shoe in HOKA ONE ONE's road-shoe lineup. This delivers a consistent ride for all distances. The Bondi 6 will take you far and wide in comfort.
Buy for Men
Buy for Women
We earn a commission if you click this link and make a purchase at no additional cost to you.
Cavu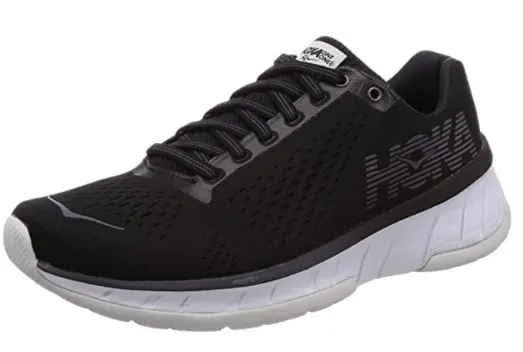 Unlike the Bondi, the Cavu Shoes are a super light shoe that delivers lean cushioning geared towards faster and quicker running sprints, such as races.
It has Hoka's ProFLY midsole. This combines a softer heel to absorb impact forces and a firmer forefoot that can help you propel yourself forward at the beginning of the race during toe-off.
This shoe also comes with an RMAT foam on the outside that improves its durability and gives it a responsive bounce in your step.
Put all these features together and you have a fast shoe that can offer good stability and support.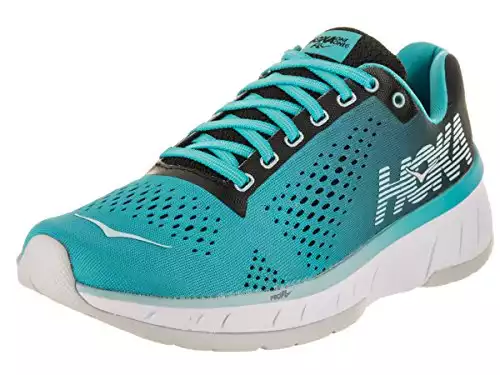 Clifton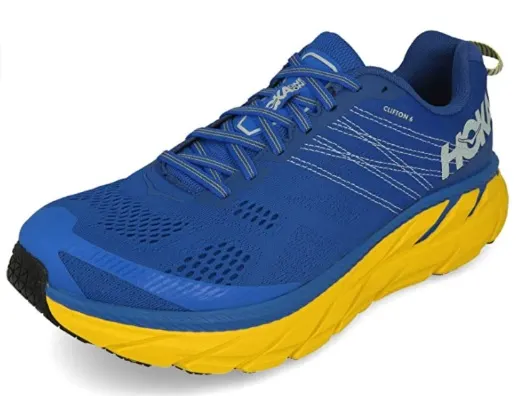 This is the original Clifton. First released in 2014, Hoka produced several versions or iterations of the Clifton and named them numerically, but a lot of people wished that they hadn't updated the original shoe as it was perfect for them.
The affection and loyalty people have to the original shoe were so strong that Hoka decided to bring it back for a limited time so that runners can enjoy the one that started it all.
In case you don't have this kind of nostalgia, you can naturally go for Hoka One One Clifton 6, which is the most recent iteration of this pair of running shoes currently in the market.
Elevon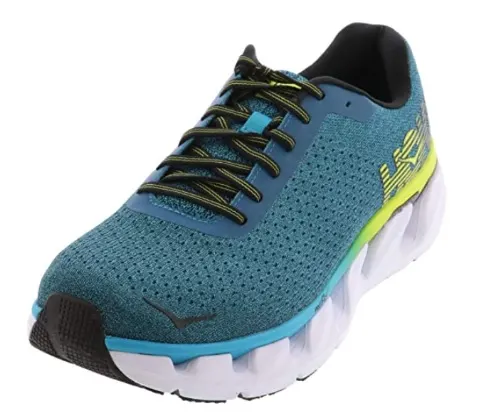 The Elevon has been specially designed to give casual runners a pillowy ride.
It's not quite as cushioned as the Bondi. It also doesn't have the strong rocker of the Clifton.
However, the Hoka One One Elevon's dual-layer ProFLY midsole and deep foot cradling make it soft and stable, even on unstable unpredictable terrain.
A lightweight and breathable upper is provided for this shoe and offers a snug fit, even after you start to tack on the miles.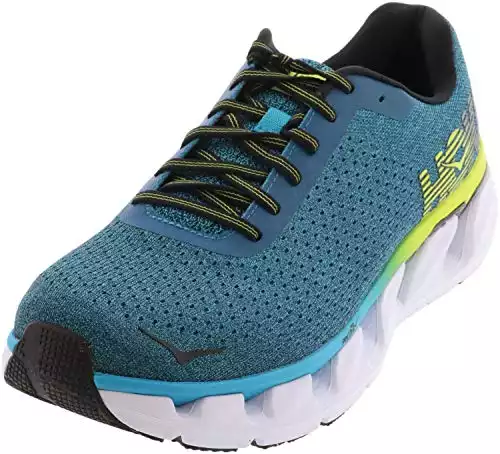 Challenger ATR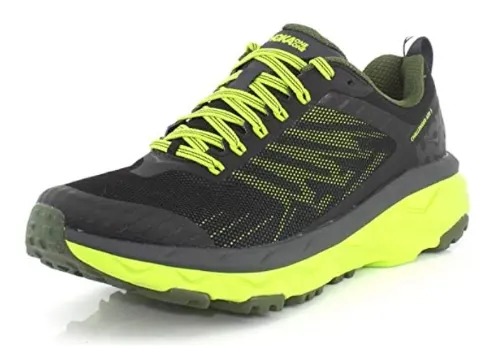 This is a super flexible shoe that can be used equally at home tearing up your pavement or even bounding up a hiking trail.
Hoka One One Challenger ATR is perfect for most people's needs. It is built to be fast and lightweight and is extremely durable for those mountain hikes you need something good, but it also has a bunch of additional features for your off-the-road adventures.
An extended toe cap increases durability, a dual layer mesh provides support, and the outsole's 4mm lugs are ready to bite into the dirt.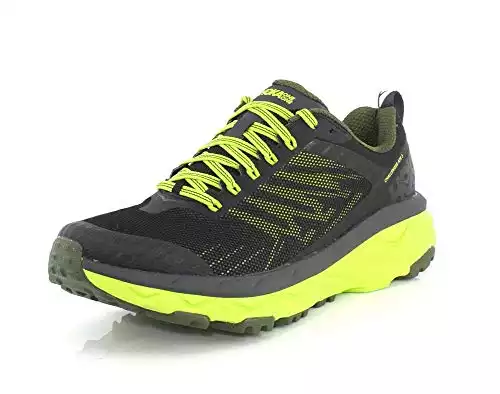 Tracer 2
This is the right shoe for you if: You need ample cushioning for running races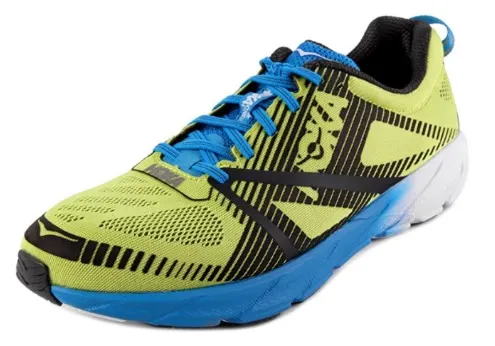 This is a bit different from the traditional Hoka and can help you get across the finish line as fast as possible, while at the same time, not compromising on the cushioning it offers.
The Tracer 2 has a close fit with a narrow forefoot, in case you have a foot shaped like that, it will be perfect for you.
"From the second I put it on, I could tell it was different from most of the other Hokas I have run in," one tester said.
"It was more fitted, streamlined, [with] not nearly as much cushioning, but plenty of cushion for longer miles."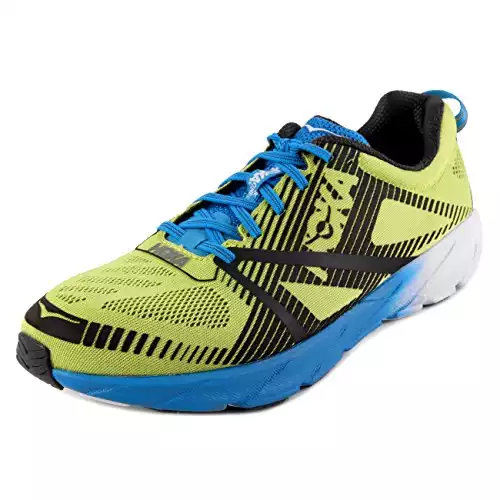 Gaviota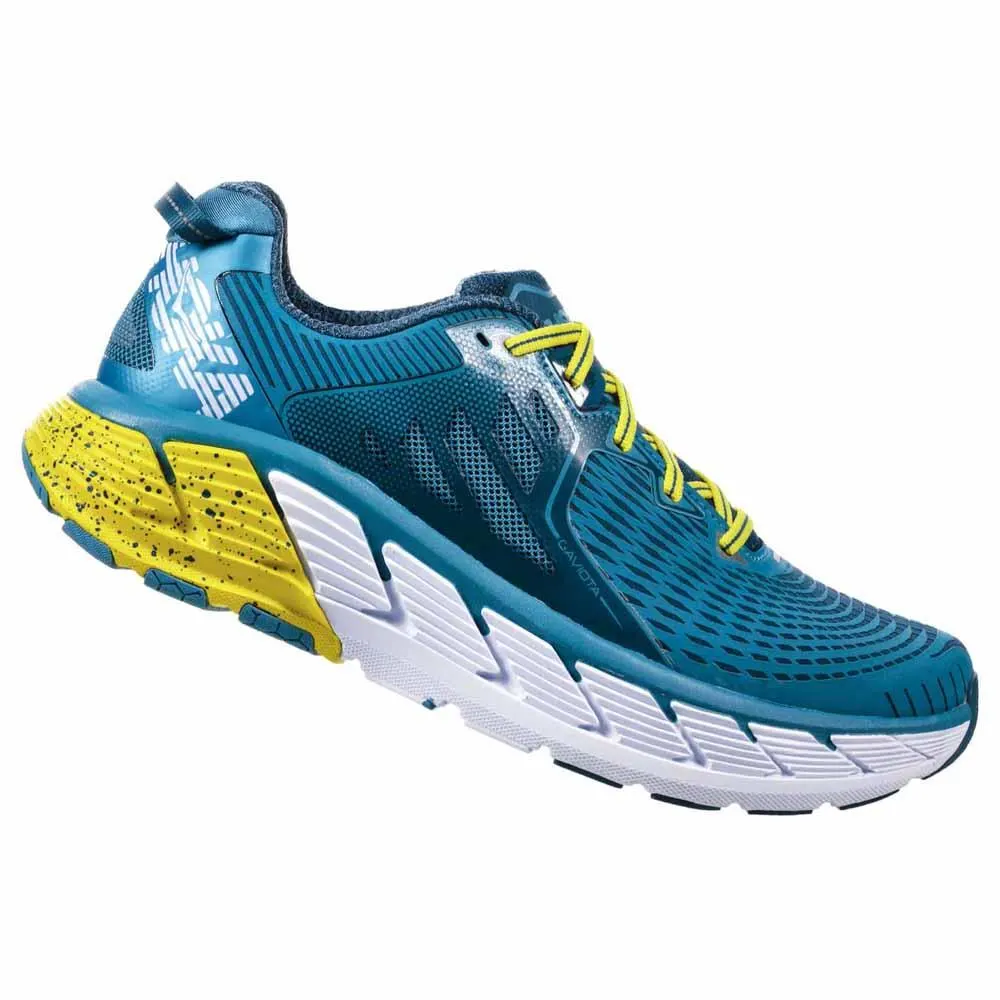 Stability and cushioning need not be mutually exclusive.
The qualities at least, are not mutually exclusive with the Gaviota Hoka One One model, as this is considered the softest most stable Hoka shoe, according to research.
It uses R-Bound foam, a newer version of RMAT, for a lighter more responsive kind of cushion in the middle of your sole but it is used on the outside as well.
This is the classic shoe to go for if you need stability for your long runs and half marathons.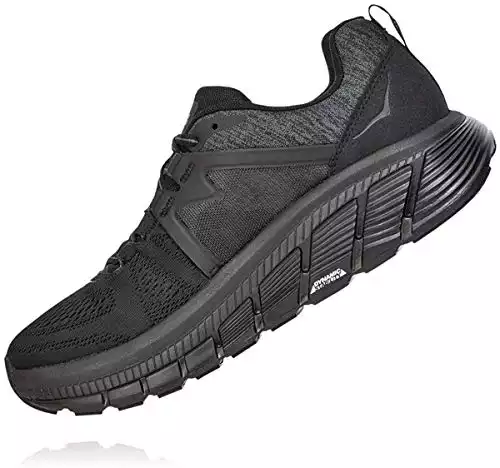 Arahi
This is the right shoe for you if: You are an overpronator and need extra stability
The Arahi is a very recent addition to the Hoka collection, released in 2017.
This marked the introduction of Hoka's ever famous J-Frame support system, which features a layer of dense foam on the outsole to support your inner foot and heel as you are running.
This system marked a new beginning for Hoka in a new market as this was the brand's first attempt at building a shoe for overpronators, and when combined with Hoka's signature cushion quality, it provides one of the softest rides for overpronators that you can find.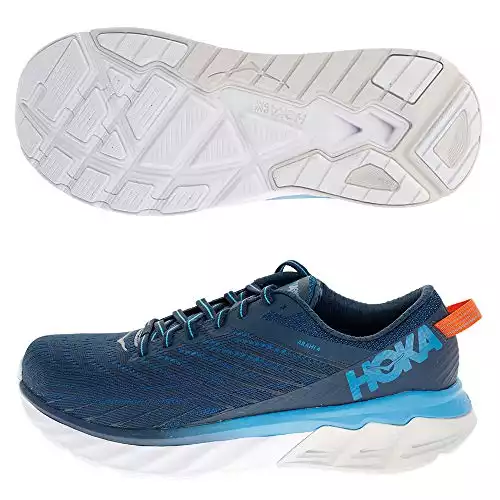 Speedgoat
This is the right shoe for you if: You are a serious runner and need a shoe for rough terrains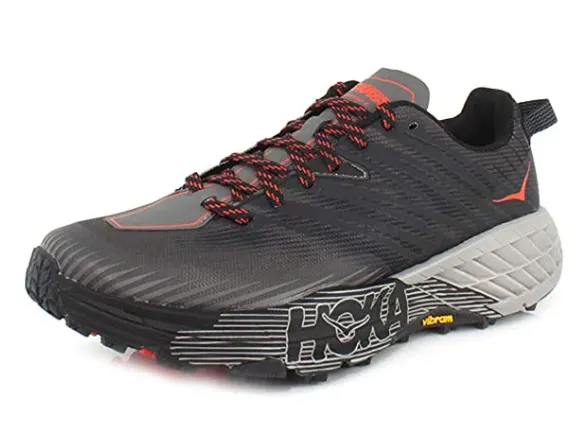 This model is Hoka's flagship model for uneven terrains and trails. The shoe, according to Hoka's website, is "made to attack all breeds of technical trail."
They have definitely packed it with all kinds of features to make sure it will not disappoint you at rough terrain running.
A wide midsole adds stability and creates a roomy fit, and Vibram lugs give superior traction on the wildest terrain.
Add in Hoka's deep cushioning, and you've got a shoe that can get you up and down mountains.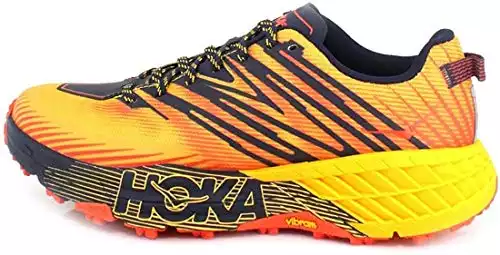 Other Hoka One One Models to Consider
How To Start Running Once You Have Bought Your Perfect Pair Of Running Shoes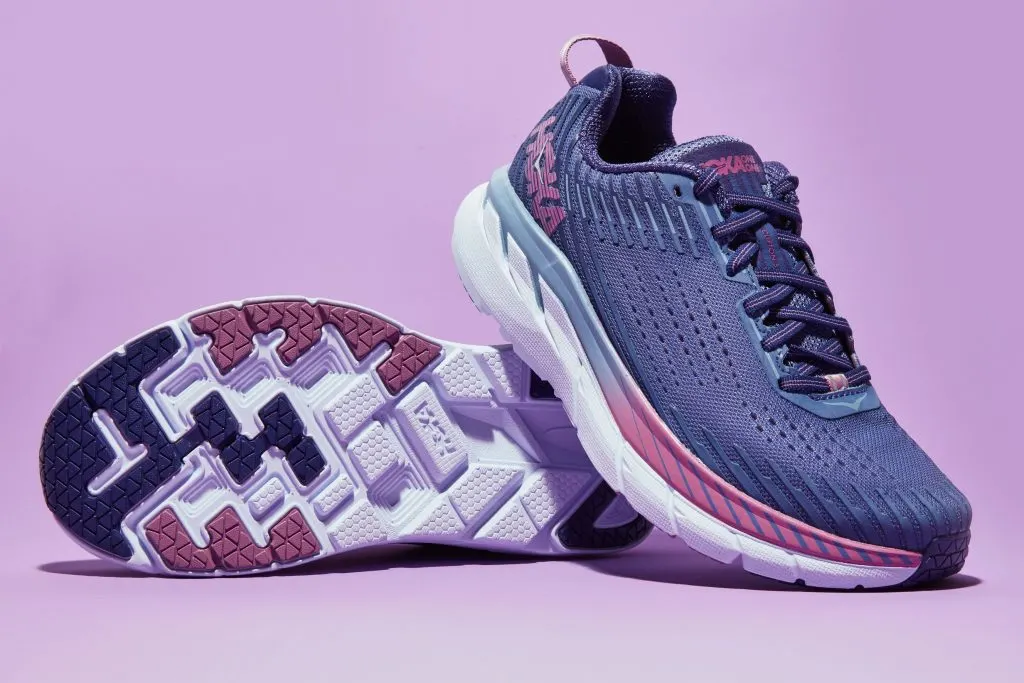 Follow these tips given below so you can find your footing as fast as possible and easily discover a new workout that you'll get hooked to.
Just Do It
You can keep surfing the internet and looking for the next new thing that will motivate you to get into running and doing enough research that could put a doctorate student to shame, but it is all a form of procrastination and you know it.
So forget about spending all week or month, or worse, the year just cooped up in your home on your screens researching the best gear for running or the best strategy to lose the most weight and so on, and in the words of Nike and the ever-famous Shia LeBeouf, just do it.
Ditch the idea of reaching a certain distance, and instead, just set a time goal. A good beginner running target is to get outside or on a treadmill for 20 minutes, three days a week.
Eventually, aim to build up to four days, and then you can bump 20 minutes to 25 and so on.
Try the HIIT method
This is where most newbies in the world of running falter and give up. You simply cannot expect to get straight into running and be as good as someone who has been running for months.
A lot of people will get a random burst of motivation, decide that today is the day they will start running and step out the door with the noblest of intentions, and then realize that they simply cannot go beyond the first twenty seconds.
After pushing themselves for over a minute and ending up wheezing and heaving, they will go back to their comfort zone and binge Netflix and conclude that they will not "kill themselves" at the gym.
The truth is, running takes some time to break into, just like anything else we do. You cannot expect a child to get straight into Calculus and be great at it, you start with basic arithmetic and then move your way up. Running is the same.
"Every able-bodied person can be a runner," says Gordon Bakoulis, a running coach based in New York City. "Just start slowly and build up gradually."
This is why most coaches agree that the best way to become a runner is with a run-walk program. Start with focusing on a few minutes of running, followed by a short period of walking.
Experts suggest aiming to run for three minutes and walking for one minute—continue to alternate until you reach the time goal, always ending with a walking segment to cool down.
A warm-up and cool-down will also help you ease in and out of a run. Start with a few reverse lunges on each leg, followed by squats, side lunges, butt kicks, and high knees, and a few minutes of walking before your run.
Otherwise, you can always follow this ever-popular 10-week run-walk plan that you can find on the internet.
Week 1: 2 minutes running/4 minutes walking
Week 2: 3 minutes running/3 minutes walking
Week 3: 4 minutes running/2 minutes walking
Week 4: 5 minutes running/3 minutes walking
Week 5: 7 minutes running/3 minutes walking
Week 6: 8 minutes running/2 minutes walking
Week 7: 9 minutes running/1 minute walking
Week 8: 13 minutes running/2 minutes walking
Week 9: 14 minutes running/1 minute walking
Week 10: Run for 30 minutes.
Take Proper Technique Into Account
Do take the time to properly warm up and cool down. "A good warm-up makes it much easier to get going and keep going," says Andrew Kastor, former coach of the official New York City Marathon online training program. "It's much more than just boosting blood flow to your muscles."
Your neuromuscular system, which is the connection between your brain and the muscles of your body you use while running, gets up to speed and gets some running time.
Your body will start churning out important enzymes that will prevent build up of lactic acid in your joints and thus prevent cramping. A lot of beginners simply skip this step to save time, but they don't realize how much easier it makes the whole workout seem to them.
Cooling down is a bit less critical in importance, but it is still necessary to gradually bring your heart rate down and let your body gradually adjust from high-intensity exercise to a resting state.
Just a few minutes of walking is all you need to let your heart rate return to normal and for your body to clear out any metabolic waste you created during your efforts. You also want to think about form.
Make sure you ask yourself when you are on the road: Am I forward-leaning through the chest? Are my arms swinging? Is my core engaged? Are my knees driving? Are my heels nice and high?
Don't Get Discouraged
Before you start your next run, make sure to decide what you want to get out of it to keep your focus. Do you want to get outside and enjoy it? Do you want to end smiling and feeling good? Do you want to get mentally or physically stronger? Do you just want to sweat a little?
Whatever it is, point it out and use it as your motivation to just keep going. don't dwell on one bad run, because everyone has them.
 The beauty of running is in its simplicity. All you really need is a good pair of shoes.
Go to a specialty running store where trained professionals will evaluate your feet, watch you run, recommend the right shoes, and then let you go out for a test drive.
You'll leave with a comfortable pair of shoes that will have you running pain-and injury-free!
Recommended Reads: