Human beings are built from top to bottom to be able to run. Even back in prehistoric times, our biggest strength that helped us survive in the harsh world was endurance running.
A lot of experts believe that this is the reason modern humans are shaped the way we are: the shapes of our hips and feet, the long length of our legs compared to a lot of other animals, our shock-absorbing spinal discs, as well as our skin and ability to sweat and keep cool for long distance running is what makes us extremely effective endurance runners.
So it's really no wonder that running is considered by experts to be one of the most fulfilling and beneficial activities for our bodies and brain, to the point where it is considered almost a miracle drug for us.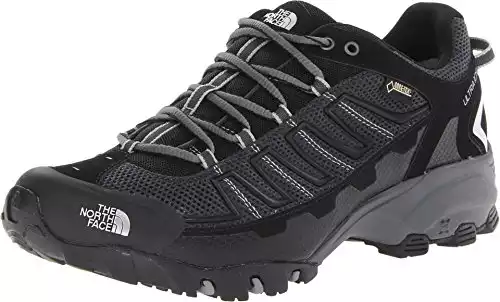 The Benefits of Running
These are some of the benefits of running:
A person with a major depressive disorder can benefit from just spending 30 minutes on a treadmill and running, according to one study in the journal of the American College of Sports Medicine. It is much better, in fact, to run outside in nature. In fact, those who are trying to just get started with running can just go at a power-walking pace to receive the same mood-lifting benefit.
There is a persistent myth that running can lead to knee pain and long term joint pain issues. However, contrary to what people think, running can actually be beneficial in preventing this long term knee problem. Researchers found that the more people ran, the less likely they were to suffer from knee pain or osteoarthritis. This is because researchers believe that running strengthens your muscles and keeps your BMI in check, and also strengthen bones.
Running can improve your sleep habits and mood, and show improved signs of psychological functioning and focus better during the day as compared to peers who continued without adding running to their daily routines. These peers were not totally sedentary and did get some exercise, but they did not have a regular running routine. To get the best benefits, according to this study, it is important to run at a moderate pace for 30 minutes a day, five days a week, for three weeks.
It can improve cardiovascular health and is good for your heart, as is any aerobic exercise. The more people run, in general, the healthier their hearts tend to be. With running, people can get benefits without having to do much in terms of accumulating equipment or wasting too much time. Even running for five minutes can be beneficial for you.
There are multiple studies that prove that aerobics exercises of all sorts can help improve people's ability to cope with stress and anxiety. Peter Salmon, published author in Clinical Psychology Review, concludes that this "training recruits a process which confers enduring resilience to stress." Researchers believe this is because aerobics exercises increase the levels of neurotransmitters like serotonin and norepinephrine, and causes the brain to generate new neurons.
And these are not even the only benefits you can get. On the internet, you can find articles that talk about more than 71 (yes, you read that right!) benefits of running as an exercise.
The most important advantage of starting running is how accessible it is to all kinds of people, with an extremely low barrier of entry.
The only thing you really need to go running is literally any flat surface you can find and some good quality running shoes. You can run on roads, in parks, or on a treadmill, but it is completely up to you.
Unlike most other sports that require a ton of gear and equipment, and a large learning curve before the sport starts to become interesting and fun for you to engage in it, and a lot of time and money poured into it right in the beginning.
So even if you haven't really gotten into running as a hobby before, all you need is to purchase some good quality running shoes.
How To Buy Running Shoes
Let us look into the necessary criteria you will need to pay attention to before buying the perfect pair of running shoes.
Weight
This may be one of the most overlooking criteria out there for running shoes. Running shoes made of lightweight and easy to lift materials will make an amazing difference in your gait and prevent countless injuries.
Runner's World magazine, in fact, claims that you hit the ground with a force that's double your body weight when running.
Therefore, it can be beneficial to lessen the impact on your muscles and joints by investing in some higher-quality running shoes made from lighter weight materials.
Heel Support
If you have flat feet, also known as plantar fasciitis, this could be a major cause for heel pain. Wearing the incorrect running shoes that don't have proper heel support will only make the issue worse.
This is the reason for selecting a shoe that holds your heel in place firmly and prevents over-pronation is so necessary.
Test the ankle support and heel counter (the back strap that wraps around your heel bone and keeps your ankle in place) of shoes by taking a few laps around the store.
Foot Cushioning
As we mentioned before, experts believe that when you run, you place more than twice your body weight onto your feet.
This is why cushioning is so important when you go running to prevent running injury if you wish to recover as soon as possible from any running.
The cushion in your shoes should be able to absorb the shock to your knees, joints, muscles, and spine every time your foot makes contact with the ground (or more specifically, your midsole area between your foot's ball and heel).
Your cushioning needs depend on a variety of different factors, including whether your feet tend to roll or stay rigid, and your body weight and BMI, but this cushioning can reduce hell, ankle and toe stress, and prevent future injury.
Shoe Width
Often in the past, people with a wider foot or flat foot used to have problems looking for shoes that come in their size.
However, today there are plenty of quality runners that don't make you compromise on your shoe size and exact shape and make you wear insoles or other such fillers to compensate for extra space inside your shoe.
You don't need to settle for blisters and pain while running, simply look for wider shoes in the right shape as your feet.
One thing to pay attention to is to go for shoes that have a few cms of wiggle room in the front since feet tend to swell up with physical activity.
So if your foot size is 8 with your normal shoes, opt for a size 8.5 for your running shoes.
Traction and Grip
This is a vital component that you will need to pay attention to in order to maintain your balance and grip while running. Your shoes need good traction in all types of conditions.
If you run on roads mostly, a pair of running shoes with a carbon rubber heel and a blown rubber sole will be great for relatively level terrain and be able to manage the traction and grip.
However, if you like to run on hiking grounds or uneven terrains, or even loose terrains like beaches, try to go for a sole that is built from all durable carbon rubber which will provide you with the best kind of balance and grip while running on unpredictable surfaces.
Breathability
This is often a missed out quality but is important for prevention of athlete's foot or other similar fungal issues. A lot of times, lightweight, synthetic or nylon material is used for making shoes because this is highly durable and lasts for years at a time.
However, it is important to also remember that you cannot compromise on breathability for durability, especially when you can opt for materials that give you both.
Go for a high-quality synthetic leather pair of running shoes that is strong as well as lightweight, and allows breathability while keeping moisture out. However, make sure that the seams that are often used in these types of shoes don't cause you painful blisters.
North Face Running Shoes
North Face started out in the 1960s as a retailer of mountain-climbing equipment by the couple Susie and Douglas Tompkins, both hiking enthusiasts.
They say the inspiration for the name came from the highlands. It is believed that the northern face of the highlands is usually the coldest, and therefore the hardest route to take.
In the 1980s, North Face started to add skiwear and camping essentials, thus expanding their market.
Today, North Face has grown to a huge company, but their fundamental mission remains the same:
"To provide the best gear for athletes and modern-day explorers, support the preservation of the outdoors and inspire a global movement of exploration."
The construction of a high-end running shoe is incomplete is not for the technologies that ultimately aim to improve runner experience and make running efficient, pleasant, and injury-free.
This is why the North Face running shoes are so popular since they are constructed with high-end materials such as FlashDry technology, CRADLE, Snake Plate, Gore-Tex, and UltrATAC.
Here we show you the best North Face running shoes in the market today:
Best North Face Running Shoes
Ultra Endurance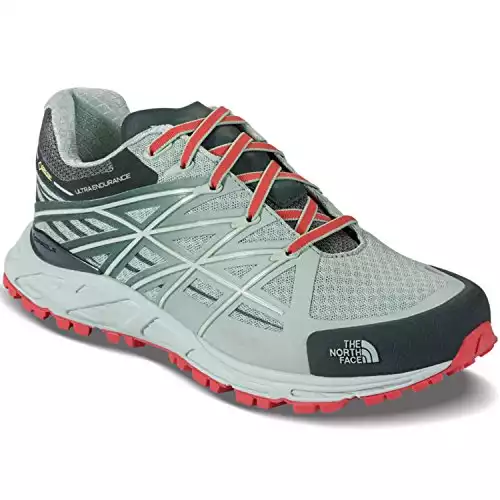 This is the Ultra Cardiac's slightly beefier brother that comes with a more aggressive outsole design and is a purebred trail running shoe that can provide you with more than adequate protection on uneven trail surfaces.
This shoe is heavier than the Cardiac because of the added Snake Plate technology, but it uses a nearly identical breathable upper mesh.
It will last you for your everyday running needs on city streets or treadmills, but perhaps not as much for rougher terrains or for more extreme sports that might abuse your shoes.
Ultra MT Gore-Tex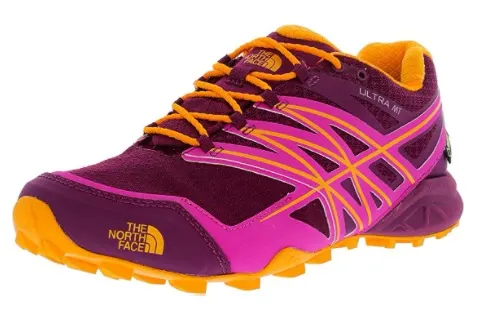 This is the ultimate in women's running shoes that guarantees the best durability, protection, and comfort.
It comes with an impenetrable moisture barrier and has excellent traction for both wet and dry environments with its superb Vibram Mega-Grip Outsole.
This shoe is constructed to be able to take on the toughest terrains possible, from all kinds of trail runs to hiking tracks.
You can trust the over-lasted ripstop mesh that can also offer lasting waterproof protection and moisture protection.
The built-in Gore-Tex membrane can protect your feet from water while also providing a high breathability index, which means this is the perfect go-to shoe for women.
Your feet will also be protected from blisters or injuries resulting from excessive running, which makes this your ultimate marathoning companion.
Ultra Cardiac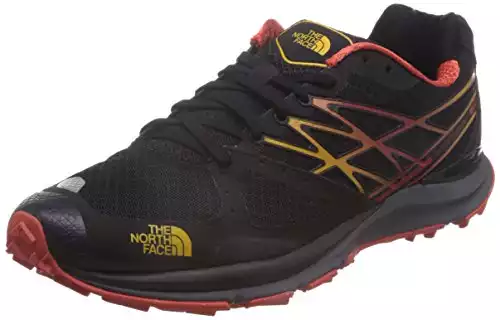 This is an extremely lightweight cushioned model that is perfect for all uses from the treadmill to the city streets.
This model will keep you comfortable in most everyday running environments with its breathable upper and perfect design.
This model is designed to stay comfortable in any situation, although it does provide less traction than its other models.
This means that you may not be able to use these shoes on rough terrains but it can log miles on dirt roads or at your gym.
However, the plus point is that it is extremely lightweight, so if you are looking for a pair of running shoes that you can use on streets or treadmills, this is the perfect pair of shoes for you.
Ultra 109 GTX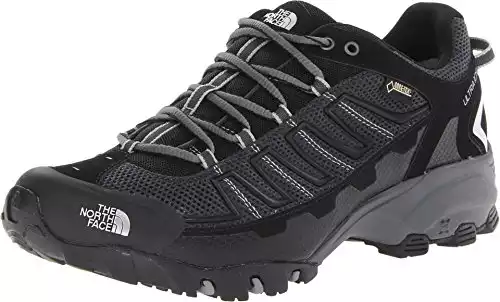 This is a burly and conservative model for runners who need maximum protection and comfort.
This will be a bit heavy, making it a good option for those who aren't concerned about weight. It is one of the best in traction and water resistance.
The Ultra 109 GTX offers far more stability than its other counterparts and can be used for a variety of other activities aside from running, such as team sports, mountaineering, rock-climbing, or hiking.
This is the perfect companion for your long camping or backpacking trips and is sure to last for years
Ultra Equity
This is the ultimate running shoe designed for overpronators. It is purpose-built and designed to prevent injuries in runners who need to correct their pronation.
It offers less traction than other designs, but it will definitely hold up unless you are running on very technical terrain or in icy conditions.
In conclusion, there are a lot of great running shoes made by North Face. If you are planning to do a lot of trail running, the shoes on this list may be perfect for you!
Let us know if you have a favorite pair of trail running shoes. Do you use North Face? We would love to hear from you.