New Balance, founded as "New Balance Arch Support Company" in 1906, has over 100 years of footwear experience. The company started by selling arch supports until it debuted the "Trackster" running shoe in 1960.
New Balance prides itself on the "Made in USA" that labels over 4 million pairs of their athletic footwear – and they are the only major company who can do so. Headquartered in Boston, Massachusetts, they share their home with one of the most prestigious marathons in the world.
And while their products are found all over their home city, their footwear and apparel are sold across the globe.
The New Balance Responsible Leadership Report highlights their mission, which centers on one thing: movement. "…we believe in one simple truth: we were born to move."[i] They extend this belief beyond the desire to get people to move physically and morph it into the belief that "One step can move a person.
One person can move a community. And one community can move the world."  This admirable belief means that they are involved in philanthropy as well as eco-friendly initiatives.
New Balance is a founding member of the Sustainable Apparel Coalition. They strive for eco-friendly products and constantly move toward environmental improvement.
"…our passion for waste reduction has led to a challenge to our design and development teams to reduce waste in footwear products by 10 percent annually beginning with benchmarking in 2012. This reflects our concern for the environment along with our values and heritage around lean thinking." [ii]
New Balance has done a remarkable job developing a brand that goes beyond shoes and beyond athletic apparel.
They have developed a community around their brand and strive to serve their communities through philanthropic movement. It can be hard to find a great running shoe, but when options are abundant, it always feels good to get behind a shoe that is more than a shoe.
Reasons to support New Balance products:
They are the only major brand that can label their products Made in the USA.
They strive to create sustainable apparel as a founding member of the Sustainable Apparel Coalition.
They invest in community through volunteer work and philanthropy.
New Balance Footwear
Visiting the "running shoe" section of any online corporation gets intimidating quickly. There is an overwhelming number of choices even within a specific brand. When you shop for New Balance road running shoes, you will have 62 choices.
When you shop "competition" shoes, you'll have 19; and another 18 if you consider trail shoes. While it is usually easy to tell which of these specific areas you want to shop, you will still have to make some educated decisions to decide which shoe is right for you.
8 New Balance Shoes to try This Year
Best Road Running New Balance Shoes
Many runners fall into the "road running" category, which is evident by the largest selection and sub-sections in the category. New Balance offers neutral support, stability support, and motion control support options within road running, as well as competitive/lightweight options.
New Balance models have a confusing numbering system, which makes them even more difficult to navigate when it comes to sifting through a large number of shoes.
Their customer service chat offered the following explanation in regards to their running shoes: "…the last two numbers identify the technology of shoes based upon overpronation or underpronation, etc." While this did not offer perfect clarity, the FAQ page offered additional information.
40 refers to optimal control, as with the 840 and 1540 models.
50 refers to "fitness running" for road or indoor training of power athletes.
60 is for runners who need stability, designed to reduce pronation.
70 offers light stability for training at a faster pace.
80 is for neutral runners who train at high mileage and look for lightweight protection and cushioning.
90 is built for speed.
A word of caution: while these descriptions are found on the New Balance website, they do not always hold true. A New Balance customer service chat also revealed that the numbers can be arbitrary in some cases, which is not overly helpful. The 990v4 is a great example. It is a popular stability shoe – not a shoe built for speed.
Finally, if you find a "v#" after your model name, it is the version of the shoe. For example, the 880v7 refers to the 7th version of the shoe. That much seems clear enough.
#1 Best New Balance Stability: New Balance Fresh Foam Vongo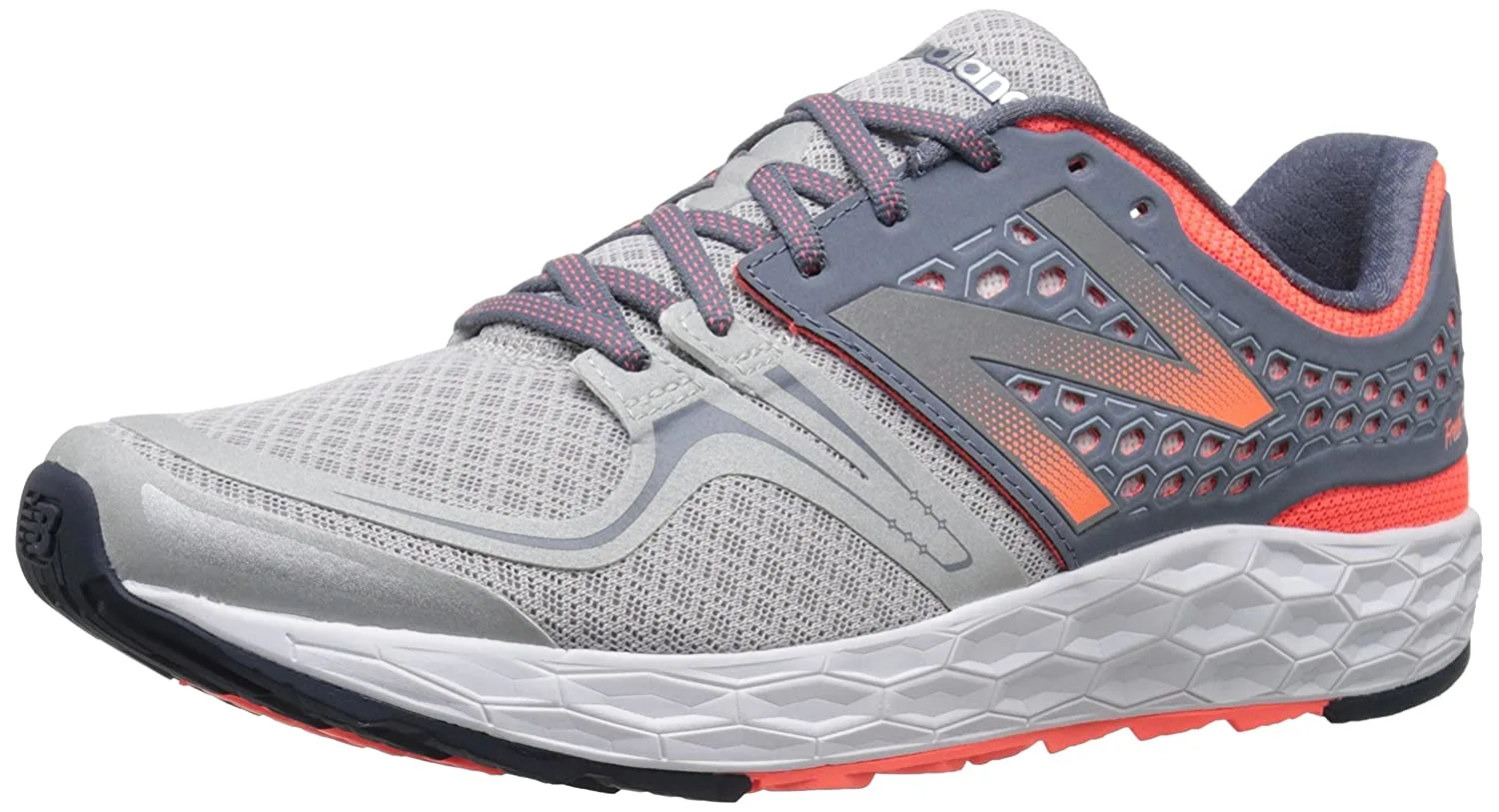 These stability shoes offer support while striving to give you smooth heel support to pushoff transition.
The New Balance Vongo highlight the soft cushioning, seamless upper, and molded sockliner for bringing the ultimate comfort to the Vongo.
The Vongo won Runner's World Best Debut Shoe in 2016 and the v2 is on the 2017 Fall Shoe Guide.
The Vongo is heavier than most shoes, and offers little flexibility – common features for a stability shoe. Its lower heel height and higher forefoot height give it a low heel to toe drop, offering a level feel in your transition.
This shoe is available in standard and wide width options and offers three color choices. It is good for neutral to overpronators who need light support.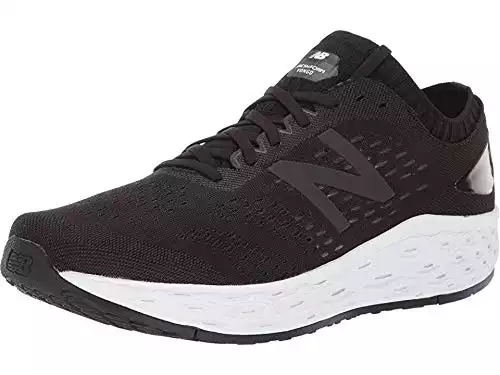 #2 New Balance 990 V5 (Stability)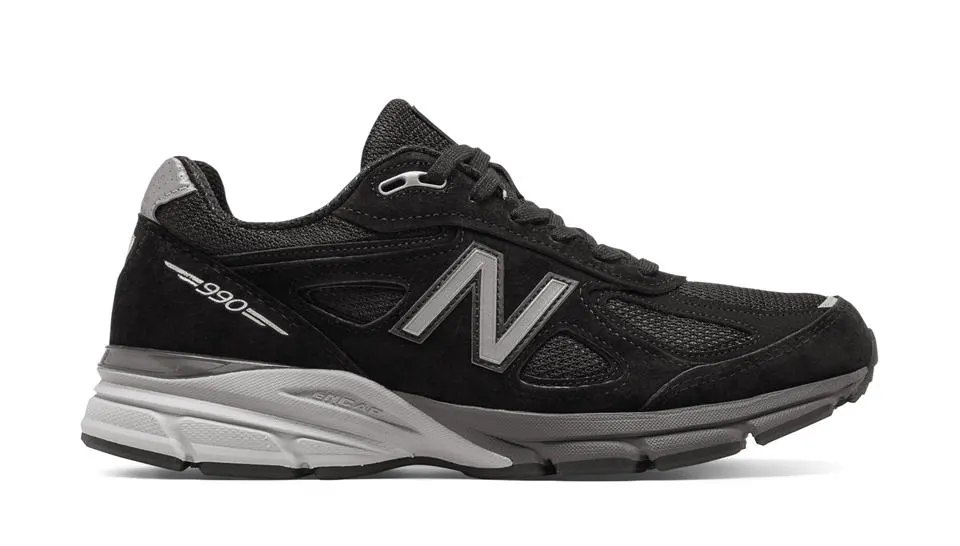 The 990 v5 is a fashion statement pair with lightweight pigskin leather along with mesh upper. The ENCAP® midsole technology provides the shoe's stability (includes outsole).
The high price tag on this shoe speaks to the added technologies it incorporates.
In fact, the description highlights the potential for Medicaid reimbursement via code A5500; something that can be found in some of New Balance's higher-end technology shoes.
While both the Vongo v2 and the 990v4 are labeled stability, it is clear in the heel to toe drop and the weight of the shoe that the 990v4 is a sturdier build and will offer a more structured platform.
It is good for overpronators who need a solid support structure.
This running sneaker is available in narrow, standard (which seems to run small/narrow compared to most shoes), wide, and extra wide.
It is offered in six color choices and is also eligible for NB1 customization, a unique feature that allows you to select multiple variety of colors to personalize your shoe (custom shoes).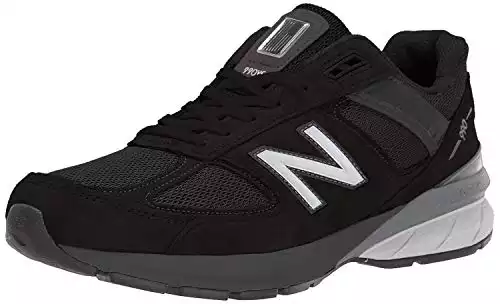 #3 Best New Balance Neutral: New Balance Fresh Foam 1080v8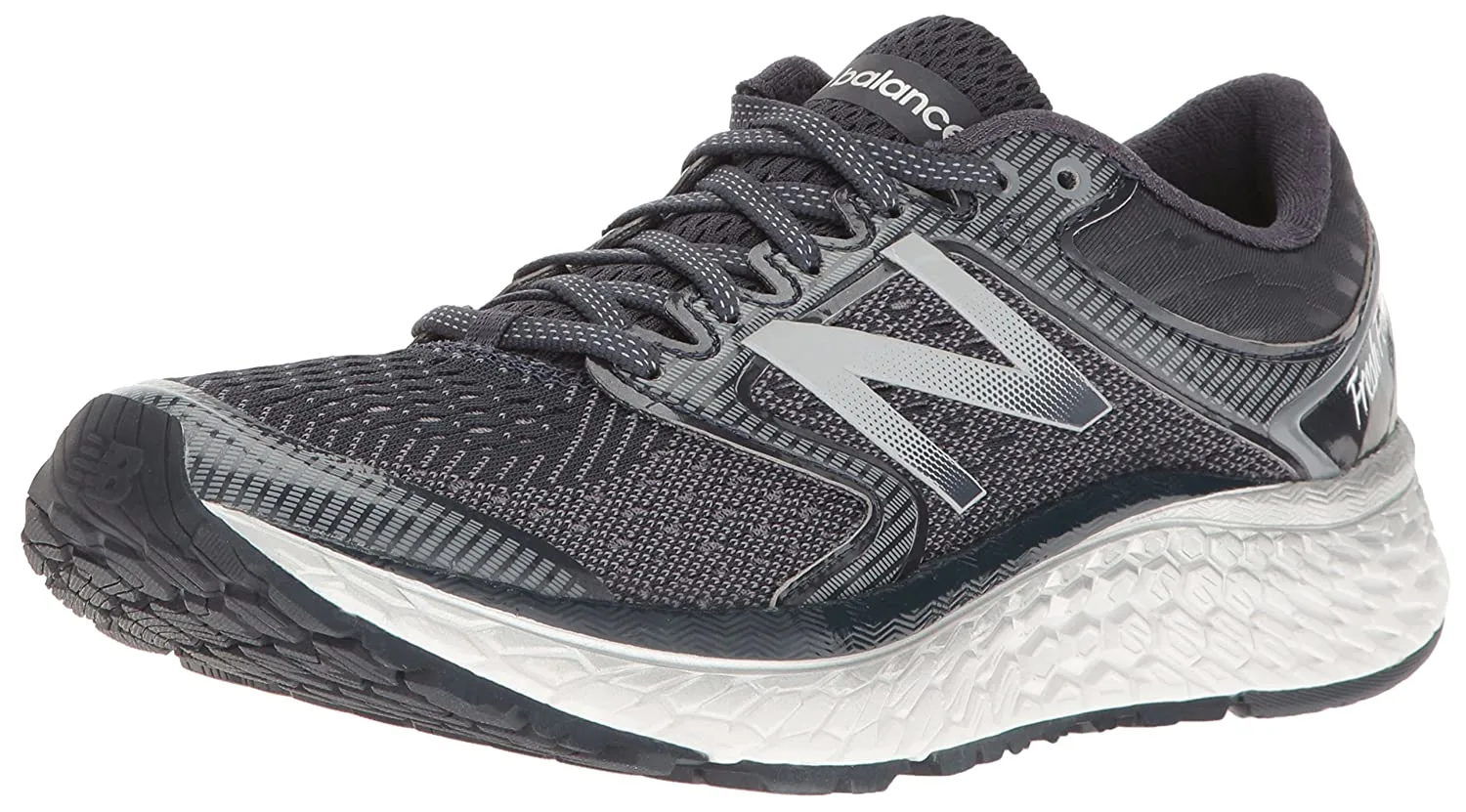 The Fresh Foam 1080v8 offers supportive fit, flexible grooves, a foam midsole, durable rubber sole, and large toe box – features that add up to a comfortable, smooth ride for runners. A foam collar promotes ankle cushioning for further comfort.
In addition, clustered hexagonal tread provides added flexibility and durability according to the Runners World Shoe Lab. [iv]
This shoe is good for runners with a neutral gait who are looking for a tried and true New Balance shoe with great cushioning.
This shoe is available in narrow, standard, wide, and extra wide. There are eight color choices, though there are limitations based on selected width.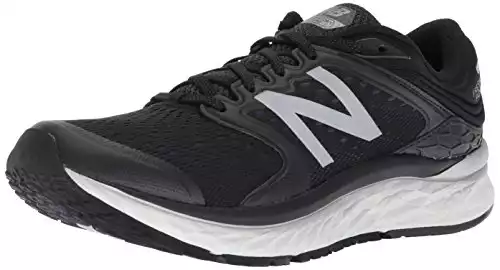 New Balance Fresh Foam 1080 V8 | Amazon
360 degrees of premium performance technologies and incredible comfort bring this new null to life in the fresh foam 1080 V8. A redesigned, substantial and smooth midsole foam, with reconfigured flex grooves improves upon the reliable cushioning celebrated in previous models. 
Buy for Men
Buy for Women
We earn a commission if you click this link and make a purchase at no additional cost to you.
02/07/2023 11:39 pm GMT
#4 New Balance 880v10 (Neutral)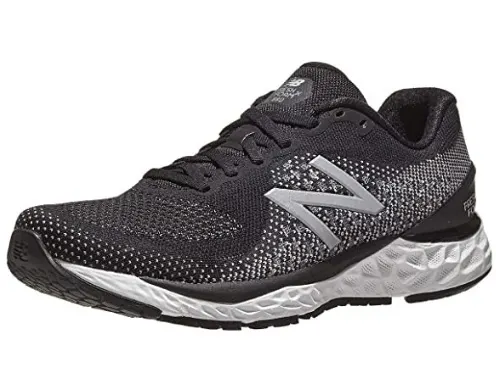 These neutral running shoes also appeared on Runner's World 2017 Fall Shoe Guide. In its 7th version it offers a more flexible forefoot and softer heel.
The "FantomFit" upper provides a breathable mesh fabric made of lightweight material with a no-sew process.
Reviewers give it great ratings for everyday wear, but you will also find runner specific reviews claiming it is a great shoe for both long and short runs.
The New Balance 88v10 offers rave reviews averaging 4.5 stars on the New Balance website, but the shoe is oddly omitted from any third-party retailers. I
t is absent from Amazon, Zappos.com, and Dick's Sporting Goods. If you want in on the ride of the 880v7, it looks like you will have to go directly to the source at New Balance.
This shoe is good for runners with a neutral gait. It does not incorporate the Fresh Foam technology that the 1080 provides for added cushioning, but it is a durable shoe designed for long distances.
The 880v10 is available in standard and wide with five color options.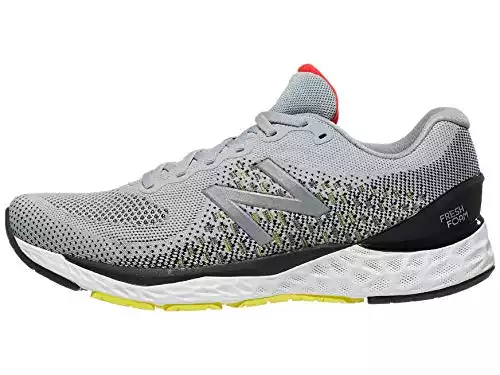 #5 New Balance Fresh Foam Cruz (Neutral)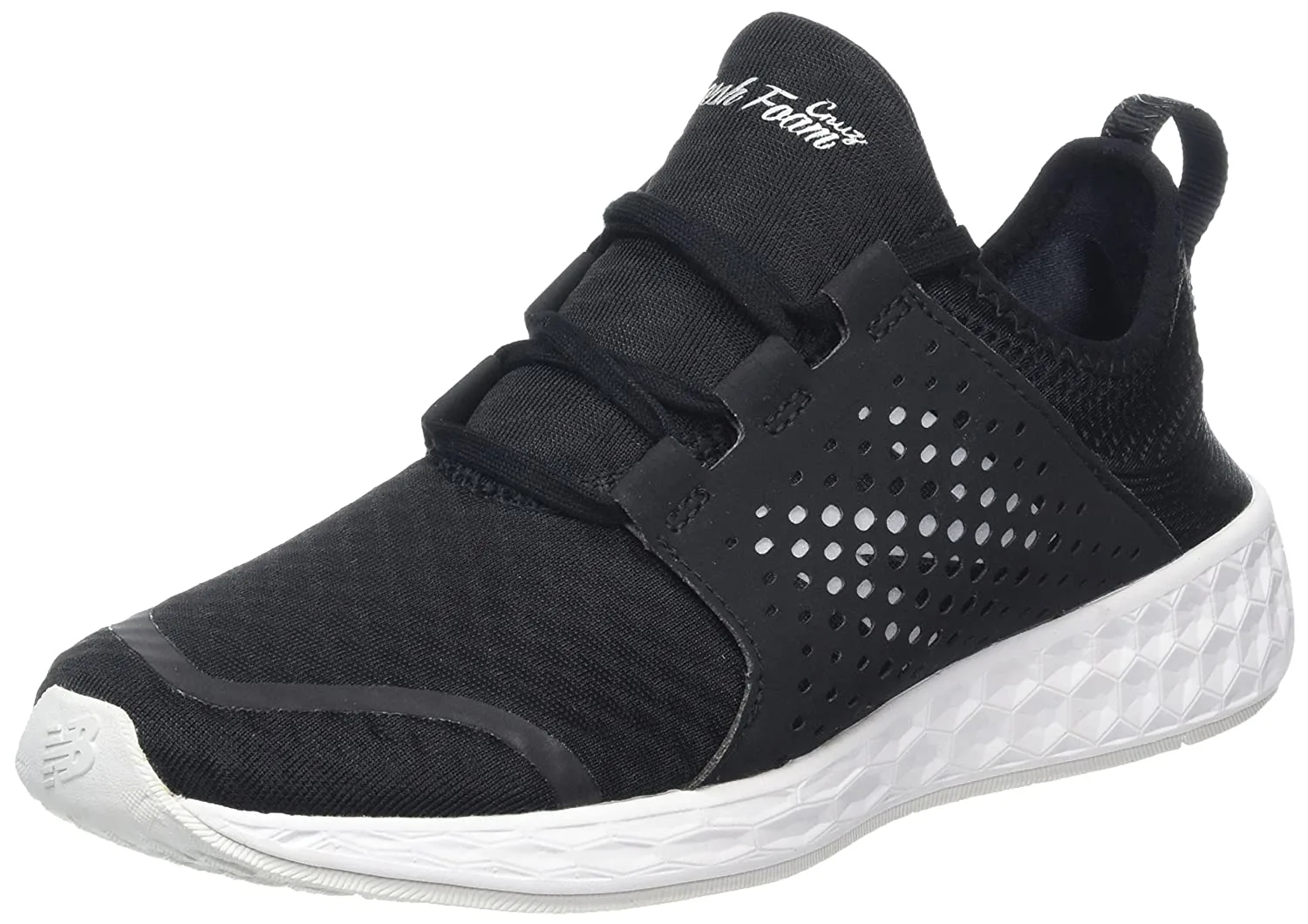 The Fresh Foam Cruz is a (comparatively) inexpensive neutral shoe that has praises for its style and comfort.
This is a slip-on shoe, which has a flexible ankle and bootie construction – meaning the tongue of the shoe attaches to the upper on both sides – which gives a glove-like fit to your feet.
The word "cloud" is used frequently in reviewer's descriptions, shedding light on the plush midsole foam used to construct it. There are ample color choices allowing you to bring your own presentation to a shoe that is growing in popularity.
A word of caution on the Fresh Foam Cruz: it lacks reviews that are specific to runners. The sleek look, reasonable price, and highly-rated comfort make this shoe appeal to a wide audience.
Be sure to try this on with the running support you need in mind. If the Fresh Foam provides you the comfort you need for the distance you run, then you will have a sleek look to go with your comfortable stride – and a reasonable price to go along with it.
This shoe is available in standard and wide widths.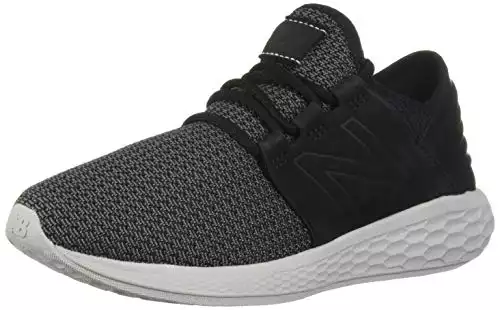 #6 New Balance Fresh Foam Zante v3 (Neutral)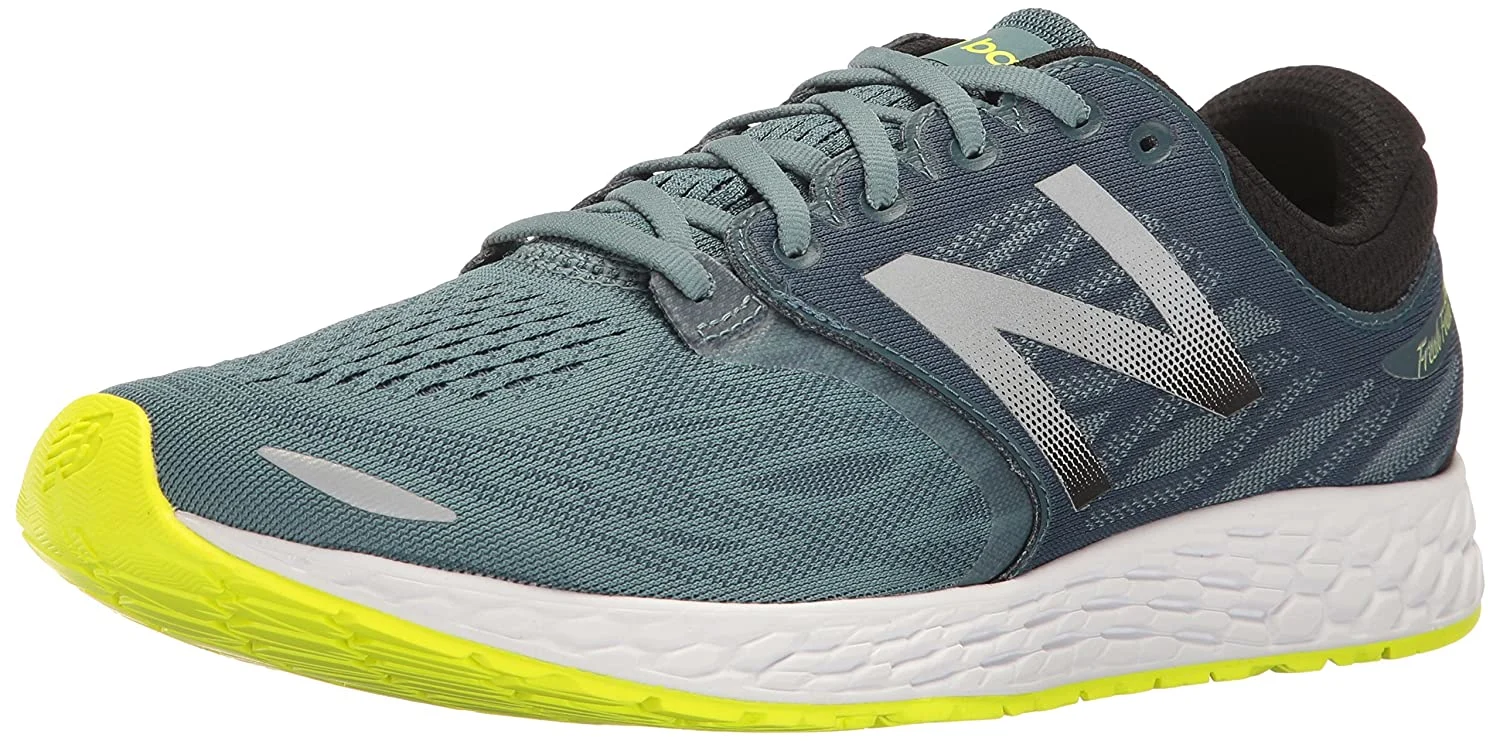 The Zante v3 is a lightweight neutral shoe. It has a streamlined construction including no-sew materials for seamless application, engineered mesh, and bootie fit to give you a snug feel.
The fresh foam technology adds a plush feel with its single layer of foam. It was the Runner's World Editor's Choice for Spring 2017, and reviewers agree that it has a comfortable fit for good performance. Not to mention the modern look to match the fast feel.
The Fresh Foam Zante is a great option for runners with a neutral gait looking for a lightweight shoe with a cushioned platform.
This shoe is available in standard and wide widths with nine color options on the New Balance website.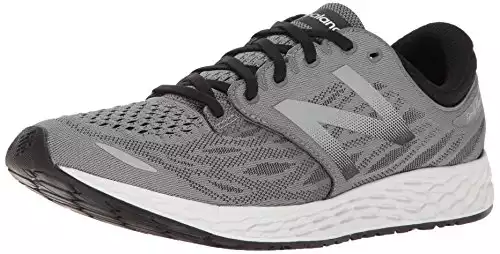 Best New Balance Trail Running Shoes
#6 New Balance Vazee Summit Trail v2 (Trail)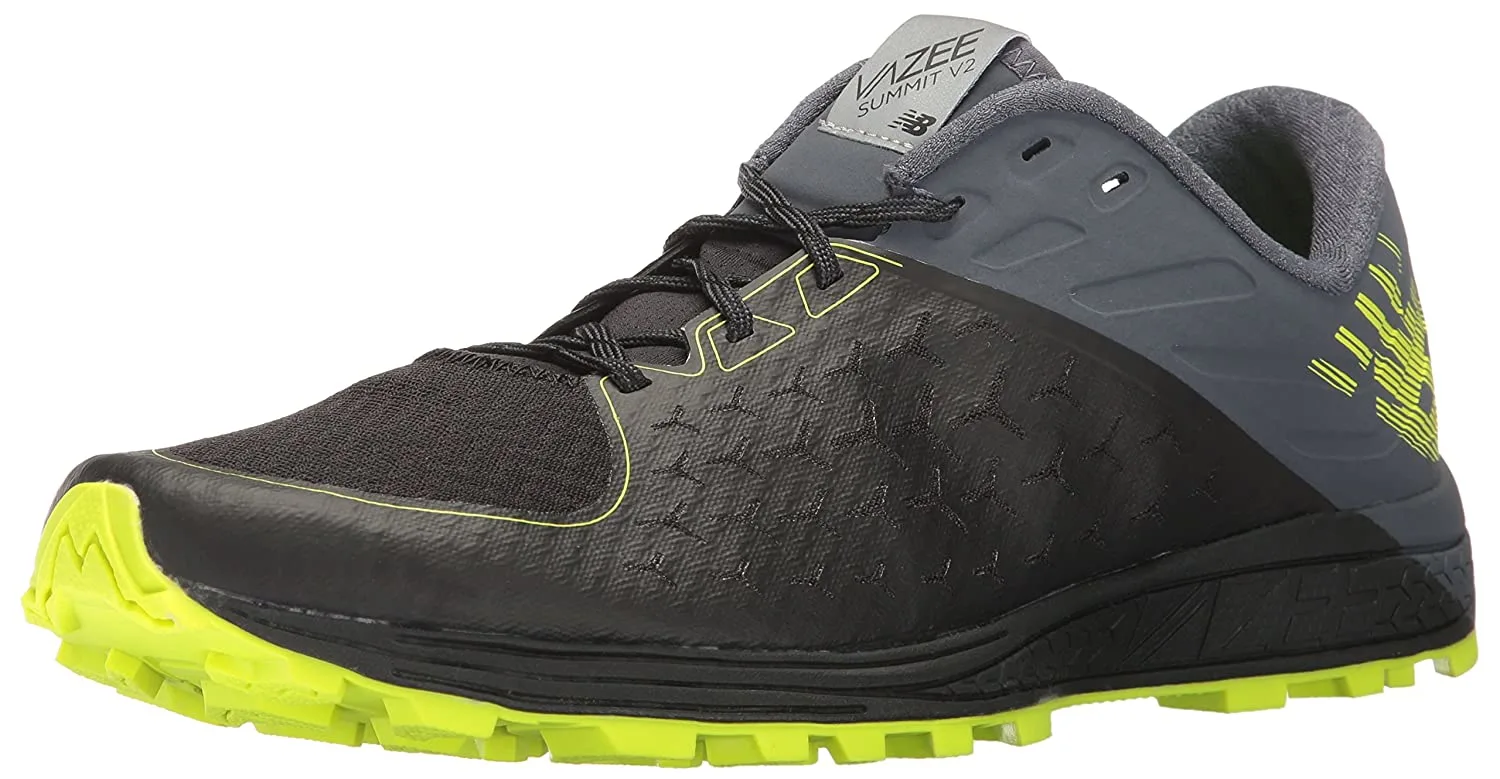 If you are looking for a top-performing trail shoe, try on the New Balance Vazee Summit v2. These fast and fun shoes will give you protection while letting your feet do the navigating. They are lightweight, responsive, and breathable.
The tread will help you keep your grip on the trails, whether hiking or running.
The general consensus from reviewers is to order half a size bigger than you typically wear as they tend to run small.
This is a great shoe for exploratory runners who want protection (shock absorption) for their feet on the trail, while still staying lightweight. This shoe is available in standard and wide widths.
Heel to Toe Drop: 10 mm
Price: $99.99 (For the latest prices and discounts, check here)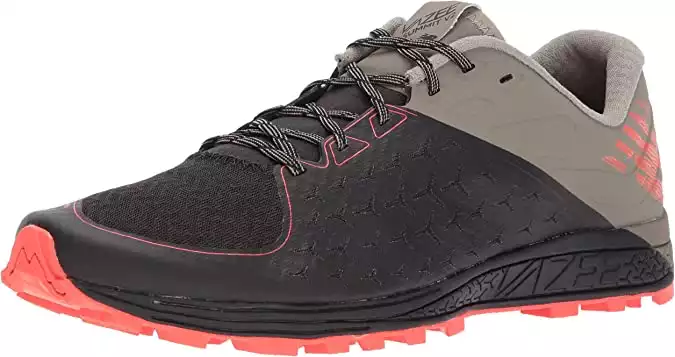 #7 New Balance 1400v6 (Neutral, Racing)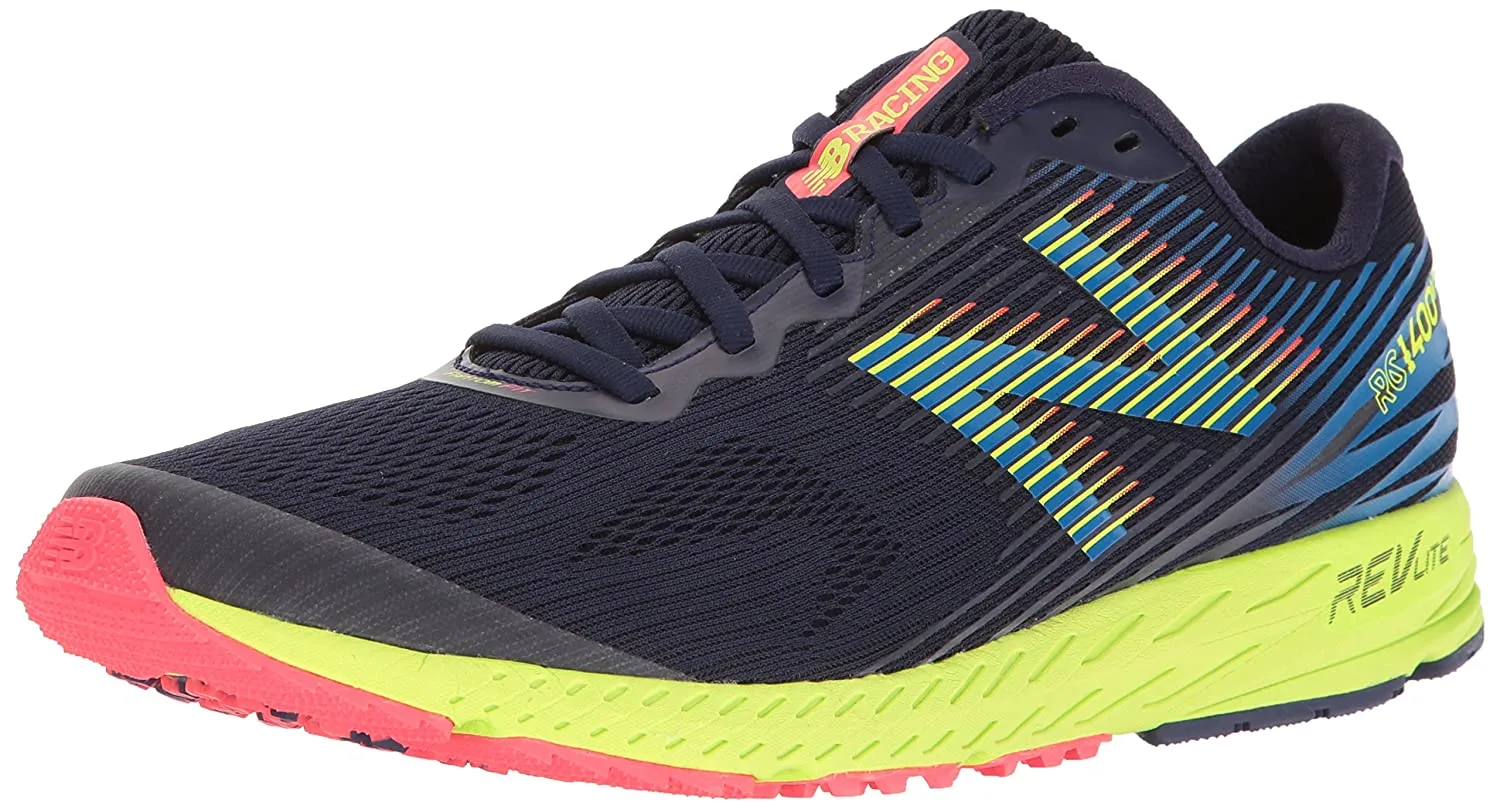 Runner's World calls the 1400 series an "all-time favorite" racing flat.
REVlite technology gives the shoe a light, supportive midsole and responsive rubber outsole for traction.
Engineered mesh and a seamless upper offer breathability and irritation-free comfort. New Balance calls it "fast and free."
As a lightweight racing flat, the New Balance 1400 V6 is best used in shorter distances such as 5-K or 10-K races.
There are few reviews on the New Balance website, Amazon, Zappos, and Dick's Sporting Goods.
It is not as widely available as some of New Balance's other options, but the series does have the Runner's World stamp of approval.
This shoe is good for runner's who want to utilize a shoe specifically for racing versus everyday training. There are no width options offered for this shoe, and it comes in three color choices.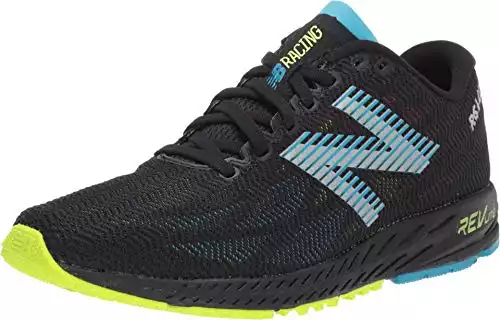 Other New Balance Models to Consider
Final Thoughts on the Best New Balance Shoes for Running
New Balance competitors for running shoes are the other top names in the running industry: Nike, Saucony, Brooks, and Mizuno to name a few.
Many competing companies use international manufacturing to keep costs down, which is part of the reason you may find a higher price tag on New Balance shoes.
However, as seen in the list above, they are good at creating similar products at varying prices points, and quality running shoes are rarely cheap.
As noted in the introduction, you're getting behind more than a shoe when you support New Balance products. They continue to produce top products in footwear and apparel, as well as support their community and look to create a more sustainable future.awaw
[i] "Inside NB." New Balance, www.newbalance.com/about-new-balance-content-assets/inside-nb-overview.html.
[ii] "New Balance Responsible Leadership Report." P. 27 New Balance, New Balance, 2012, demandware.edgesuite.net/aagi_prd/on/demandware.static/-/Sites-newbalance_us2-Library/default/dw36cfbc3e/inside-nb/inside-nb-overview/171206508.pdf. (pg 27)
[iii] "New Balance Fresh Foam Vongo v2 – Men's." Runner's World, Rodale, Inc., www.runnersworld.com/shoe/new-balance-fresh-foam-vongo-v2-mens.
[iv]"New Balance Fresh Foam 1080 v7 – Men's." Runner's World, Rodale, Inc.,  https://www.runnersworld.com/shoe/new-balance-fresh-foam-1080v7-mens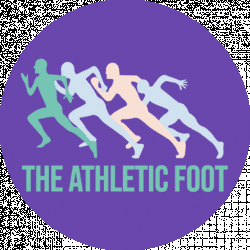 Latest posts by The Athletic Foot Team
(see all)