Running shoes could mean the difference between a successful running experience and a painful one. Without proper running shoes with dedicated insoles, midsoles, and outsoles, comfort-driven technology, and a lightweight design, it's not possible to run to the best of your ability.
Fortunately, there are many different running shoe brands offering a wide variety of shoes, all with differing technology and innovation to support the best running experience.
One of these brands, and running shoes for this matter is the New Balance Zante.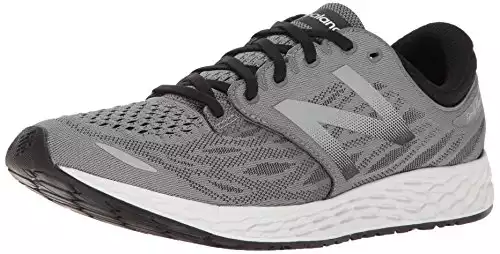 In this article, we are going to break down this running shoe and offer a few pieces of advice before purchasing any running shoe.
Product Specifications and Breakdown
New Balance Zante
Type of Shoe
Competitive Running
Weight
8.8 Ounces – Men

7.4 Ounces – Women

Price
$100
Heel Drop
6 mm
Midsole Technology
New Balance Fresh Foam – single-density EVA foam.
Outsole Technology
Carbon Rubber and Soft Rubber
Upper Design
Mesh with an inner sleeve
Flexibility
Moderate Flex Grooves
Most Notable Features
New Balance Fresh Foam midsole technology.
The appealing design of the shoe.
Wide selection of colors and sizes, giving you more than enough options!
Durability to last 300 miles.
Lightweight, only 8.8 ounces.
Great cushioning.
Sole Technology
If you are looking for quality running shoes, it's imperative to check the outsole and midsole of the shoe.
These two parts of a running shoe are crucial and, without high-quality sole technology, you can guarantee your feet will show it after each running experience.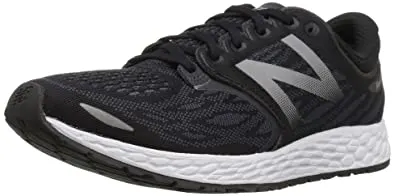 Lucky for you, the Zante by New Balance shoes are known for their great outsole and midsole designs.
Outsole
The New Balance Zante outsole is comprised of hexagons, which, according to their website, is said to help promote a more durable and stable running experience. Since the outsole is considered "full contact", it should be an easy and smooth to run.
As far as material goes, the outsole is designed from rubber for traction purposes and carbon rubber for durability.
Midsole
In the midsole of these running shoes, New Balance includes their Fresh Foam technology alongside their unique hexagonal shapes, which can be found across the entire midsole.
The purpose and intention behind this design are to help provide a firm, stable and more responsive shoe and running experience.
New Balance was careful with their midsole to ensure a smooth transition between the Fresh Foam and the forefront of the shoe, ensuring maximum comfort for each part of your foot.
Upper
The New Balance Zante running shoes come with an engineered mesh upper that is designed for greater flexibility and comfortability when running.
Due to this, these running shoes hug your foot and ankles, keeping them in place. Top this off with a great tongue and ankle collar and you have a great shoe!
Towards the forefront of the shoe, New Balance incorporated for better breathability with more shoe pores. In our opinion, the most unique part of the New Balance Zante upper is the inner sleeve.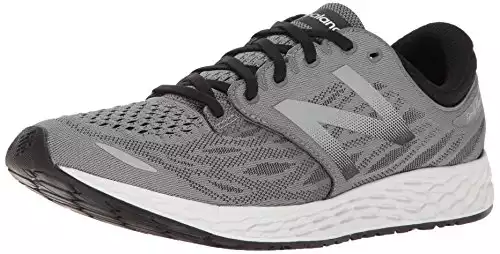 Durability
New Balance is dedicated to designing the best running shoe, maximizing comfortability, durability, and design.
The New Balance Zante given the thick midsole saddle, boasts greater durability than many other running shoes on the market.
If you are a veteran New Balance customer, you might notice the Zante running shoe being bulkier than normal.
This is intentional in efforts to promote even better durability.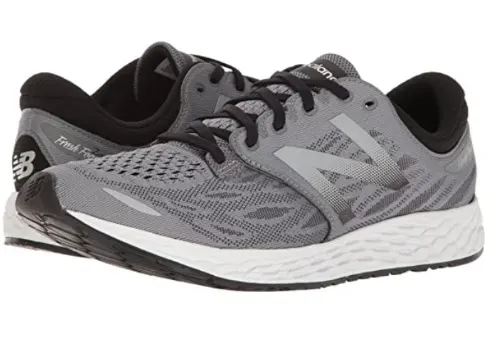 Flexibility
The New Balance Zante shoes offer less flexibility than other running shoes may; however, this decision was intentional.
New Balance wanted to create a more durable running shoe so that customers would not have a shoe that constantly breaks down or falls apart.
In doing so, it compromised the flexibility of their design. The flexibility may be noticeable for frequent runners or past New Balance customers; however, it should not prove to be a different running experience.
Traction
While the New Balance Zante may have carbon rubber for an outsole, these shoes are still not a feasible choice if you want to run on rugged or rigid surfaces.
These shoes are designed and best-fitted for running on smooth surfaces, like a treadmill or local smooth road.
One word of caution: if you do run with these shoes on rough surfaces, you may find these shoes breaking down easier.
Design
What sets aside the New Balance Zante from many other running shoes is their beautiful design and appeal.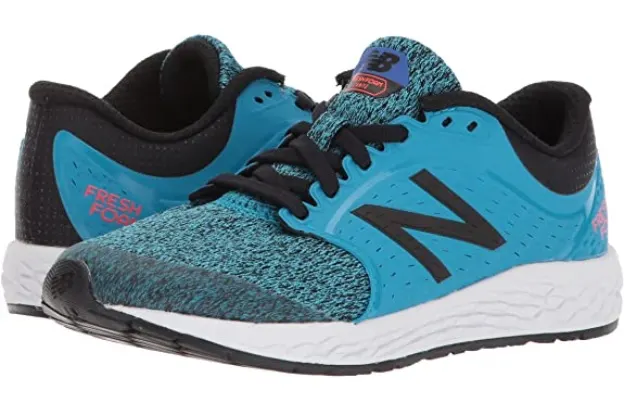 It appears that, with the Zante, New Balance is entering a whole new field of running shoes.
With that being said, the New Balance Zante are available in a wide selection of colors, depending upon gender.
MEN:
Supercell and Hi-lite
Black and Thunder
Gunmetal and Black
Black and Electric Blue
Alpha Orange and Outer space
Blue and Black
Navy and Steel
Uv Blue and Black
WOMEN:
Black and Thunder
Dark Denim and Alpha Pink
Ozone Blue and Bright Cherry
Reflection and Rose Gold
Dark Denim and Lime Glow
Thunder and Pink
Safety Measure
As far as safety measures are concerned, New Balance Zante shoes are designed with reflective properties to help make runners more visible when running at night.
On top of this, given the firm and high-quality upper, you can guarantee these shoes will not slip off your feet, offering yet another safety measure.
Support
In previous New Balance shoes, the company has received a rave review from customers regarding the shoe's support system.
This could not be truer for the New Balance Zante running shoes.
The company designed the shoe with streamline fit, comfortable padding on the ankle collar and tongue, stronger breathability, and Fresh Foam midsole technology.
If you don't know the Fresh Foam technology is great for supporting runners and ensuring their feet are well protected and supported.
On top of this, the Fresh Foam midsole is perfectly transitioning between the mid and the forefront of the shoe, adding more comfort and support in the toe region.
Sizing
New Balance has always been known for their wide variety of sizes for their shoes.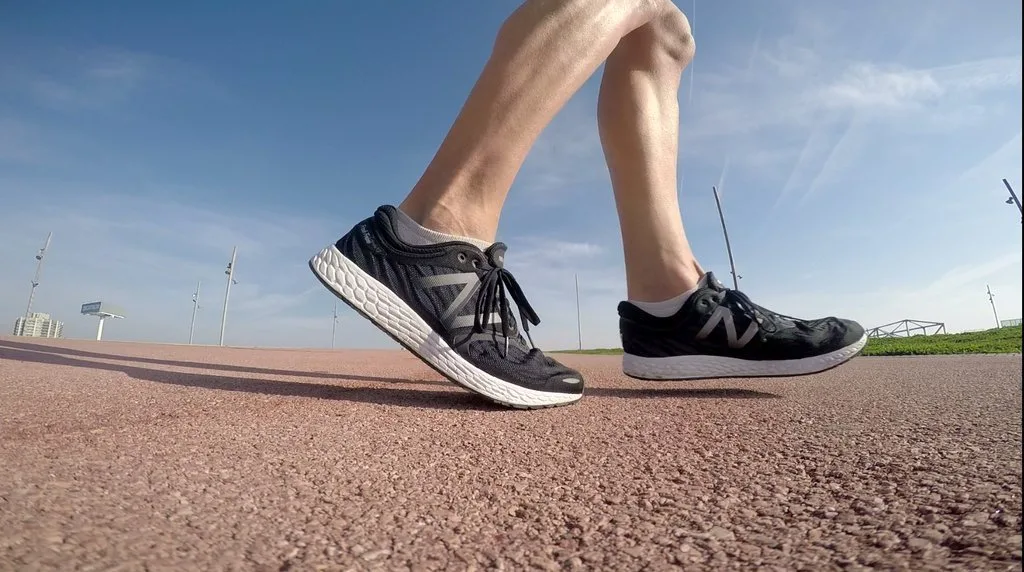 The Zante running shoes, for both men and women, are 23mm in heel height and 17mm in forefoot height. When it comes to the width of the shoe, runners may choose either normal or wide.
As far as sizing goes, the New Balance Zante comes in the following:
Given the wide variety of sizes, design, and foam padding, it's been said that these shoes may not be true-to-size.
It may be worth purchasing ½ size larger for comfortability reasoning.
Pros and Cons
Pros
Considerably more lightweight than competitors on the market
Comes with effective reflective properties, making it safer to run during the evening.
The breathability of the New Balance Zante running shoes is noteworthy.
These shoes are considerably more fashionable than many other running shoes.
The traction properties on the outsole enable runners to run on different surfaces, wet and dry.
There is a wide range of sizes and widths to accommodate for all different runners.
Cons
Lacing may prove to be cumbersome as the area is thick and distasteful.
Frequent New Balance customers may feel these shoes are more narrow than previous styles.
The New Balance Zante is a bit less flexible than other shoes on the market.
Our Recommendations
Who is the shoe best for?
The New Balance Zante running shoes are best for individuals that are seeking to either train or consistently run on smooth surfaces.
They will qualify as great running shoes for both beginner runners and expert runners, as some may even argue that these shoes are great for competitive use too.
The only downside to these shoes is their inability to be used on all surfaces. You will want to avoid running on rough surfaces, such as trail running, to prevent any wear and tear.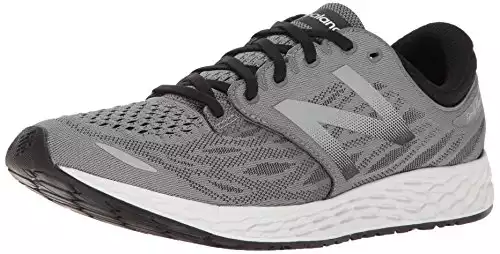 Is the New Balance Zante worth it?
When you are purchasing a new pair of New Balance shoes, you can ensure you are investing in a pair of high-quality running shoes. So, are these shoes worth it?
Well, these shoes are composed of all of what matters in a proper running shoe; great outsole and midsole, impressive breathability, and fashionable design.
However, if you are planning on using these shoes for more intense running like trail running or hiking, there are a variety of other New Balance shoes that would be better.
At the end of the day, the New Balance Zante is considered one of the better models carried by New Balance for running, making them worth any runner's consideration.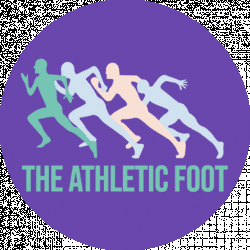 Latest posts by The Athletic Foot Team
(see all)