Flat Feet, Fallen Arches, and "Pes Planus"
Flat feet, also referred to as "fallen arches" or its medical name "pes planus", means that the sole of your entire foot makes contact with the floor when standing.
Some individuals have a flat foot only when standing, indicating they may have weak arches; others have a flat foot while seated as well, which may be indicative of an arch that never developed.
Causes of Flat Feet – A Non-Exhaustive List
While the name is obvious, the cause is not quite as transparent. All babies have flat feet at birth, but the arch should develop with time.
In some cases, it never does, and in others, they develop and then drop over time.
There are various causes of flat feet. Some contributors are:
Genetics
Arches did not develop in childhood
Develop after, or as a result of, an injury
Stress on the body
Weak arches
Flat feet can be developed over time as a result of age, obesity, or pregnancy.i
According to the American Academy of Orthopaedic Surgeons, when flat feet develop later in life, they are considered "Adult Acquired Flat Foot Deformity."
And if you have Adult Acquired Flat Foot Deformity, it is likely due to damage to your posterior tibial tendon, which starts at the calf and ends in the interior part of the foot.
Women and people over 40 have a higher risk of developing issues with the posterior tibial tendon.
The exact percentage of the population with flat feet is unclear with estimates as low as 8% and as high as 30%. The Wheeless Textbook of Orthopaedics estimates it "may occur in 20% of adults."iii
The reason for such variation may be unreported information. Despite it being labeled a "deformity," many individuals with flat feet do not notice any negative quality of life issues because of it, except maybe a larger than normal footprint on the pool concrete each summer.
While this may be true for most flat foot individuals, there are certain injuries that are more common to those with flat feet, usually due to overpronation.
Overpronation is when the inward roll of the foot goes beyond what is considered normal, and the arch of the foot moves toward flattening.
When considering the role of the arch of the foot, it is unsurprising that a lapse in that support structure could cause injury.
Fortunately for flat foot runners, those injuries are often experienced by runners for other reasons as well, which means there is a market for helpful products.
The role of the arch is to absorb the shock and impact of your body weight as you step. When running, you are enduring three to six times your body weight on a single foot.
As the foot strikes the ground, rolls inward, and overpronates – as it will with flat feet – there is added stress on other parts of the body.
During overpronation, ligaments of the interior foot overstretch, and added stress is placed on the knee. Ultimately, this has the potential to put you at higher risk for injury.iv
Injuries Associated with Flat Feet and Overpronation
1. Achilles Pain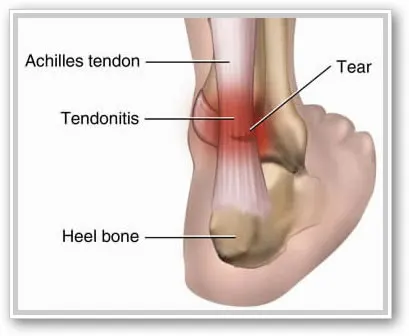 The Achilles tendon can shorten as the foot tilts leading to an increase in tension that can lead to physical therapy or surgery.
Аchilles Tendonitis often occurs as an overuse injury, and you may be more prone to it as a runner with flat feet.v
2. Plantar Fasciitis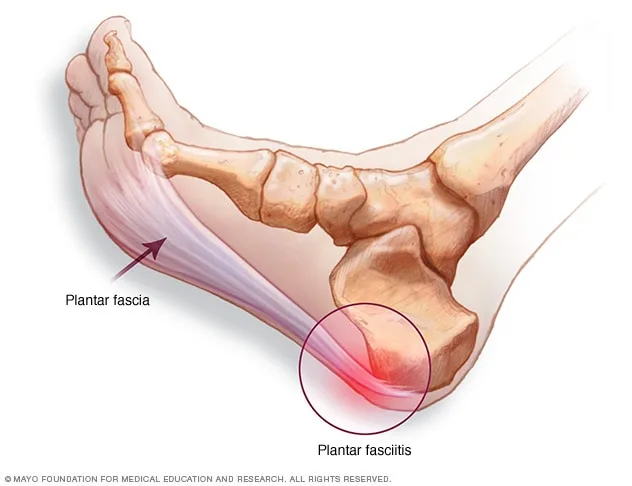 Plantar fasciitis is a very uncomfortable, stabbing pain that can result as the ligament connecting the heel bone and toes is inflamed, damaged, or overstressed.
Because the plantar fascia is located through the arch of the foot, it is directly related to flat feet and overpronation.
3. Foot, Knee, Hip, and/or Back Pain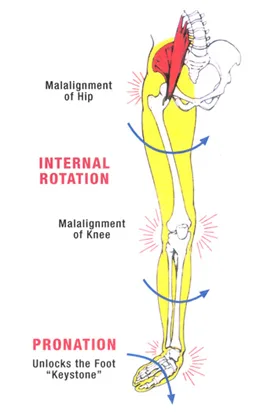 Flat feet alter the alignment of your legs, which can cause pain in other parts of the body as they take on the stress of misalignment. Typically, knee, hip and back pain will set in after initial pain has been experienced in the foot.
4. Bunions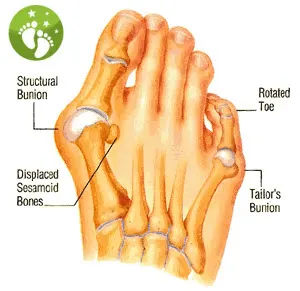 Bunions usually form at the base of your big toe as it pushes inward. It is identified as a bump that is often red and sore. Ill-fitting shoes can contribute to the development of bunions, but they are also hereditary in some cases. vi
5. Hammertoes

Hammertoes are a result of muscle imbalance in the toe joint, which can result in misaligned feet and toes. They are an uncomfortable annoyance at best, and can result in surgery at worst.vii
If you suffer from any of the ailments above as a result of flat feet, it is important to research the best ways to overcome pain and discomfort. By adding in stretching and strengthening exercises specifically for those with flat feet, you can overcome a lot of associated pain.
Exercises to Strengthen Flat Feet
If you hope to lessen the effects that flat feet can have on your body, there are ways to do so. In addition to well-fitting, supportive shoes, you can strengthen your arches, and possibly even make your way to gaining an arch.
James Speck, a physical therapist who suffered from flat feet, created an entire website devoted to documenting his journey from flat feet to a person with normal arches. He found success and created his story online to help others do the same.
As a physical therapist with 15 years of experience, and a former flat-foot overpronator, his results are convincing. His entire story, along with resources for some of the exercises below, can be found at www.fixflatfeet.com.
Grab a lacrosse ball, tennis ball, or even a can of soda, and roll it back and forth along the arch of your foot.
Use a hand towel, preferably not from the fancy guest towels, and spread it out on a smooth-surfaced floor (hardwood, linoleum, etc.) Place your foot on it and use your toes to bunch it up and smooth it out again.
Press your big toe against the wall until you feel the stretch in your midfoot. (This can be done manually with your hands as well.)
Heel raises are a great way to strengthen some of the lower leg muscles that support your arch. These can be done standing on the ground, with balance assistance if needed. The goal is to get your heels as high as possible while your big toe maintains contact with the floor.
Yoga for flat feet. There is a yoga for nearly everything now, and flat feet are no exception. A quick search for "yoga for flat feet" will lead you to several exercises that can aid relief of pain and discomfort, as well as stretch and strengthen.
Running Shoe Recommendations for Women with Flat Feet
The good news is that while the exact number of individuals with flat feet is unknown, it is not an uncommon trait. Many of the issues experienced by runners with flat feet are experienced by other runners and non-runners, which makes it easier to find shoes that address the common concerns of a flat-footed runner.
Stability and motion-control running shoes bring the most support to the arch of the foot. By supporting the arch, the shoe will help return the foot to a natural position for taking on impact, offering support where there may be deficiencies.
Because stability and motion-control shoes serve multiple purposes, beyond just aiding those with flat feet, the options are vast.
Asics GEL-Kayano
Asics is one of the only brands that offers specialization for women and men within their shoe models.
The GEL-Kayano, a top-performing stability shoe includes the gender-specific features below.
Gender-specific cushioning gives women a "lower-density top layer in the midsole, allowing female athletes to better enjoy the benefits of midsole compression." viii
Plus 3 Midsole Technology gives women's models an additional 3 mm of heel height (25 mm heel compared to the men's 22 mm heel height.) This feature is to help relieve Achilles tension, a common complaint of flat foot runners. This alone makes the gender-specific Kayano an excellent fit for flat-foot runners, and women specifically.
Asics is a proven brand with many successful shoes on the market. They offer multiple successful lines in support options alone, including their GT-series.
If for any reason the Kayano isn't a good fit, you will not be without options for reliable stability and motion control shoes with Asics.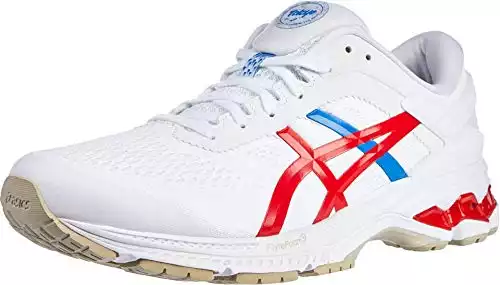 Mizuno Wave Inspire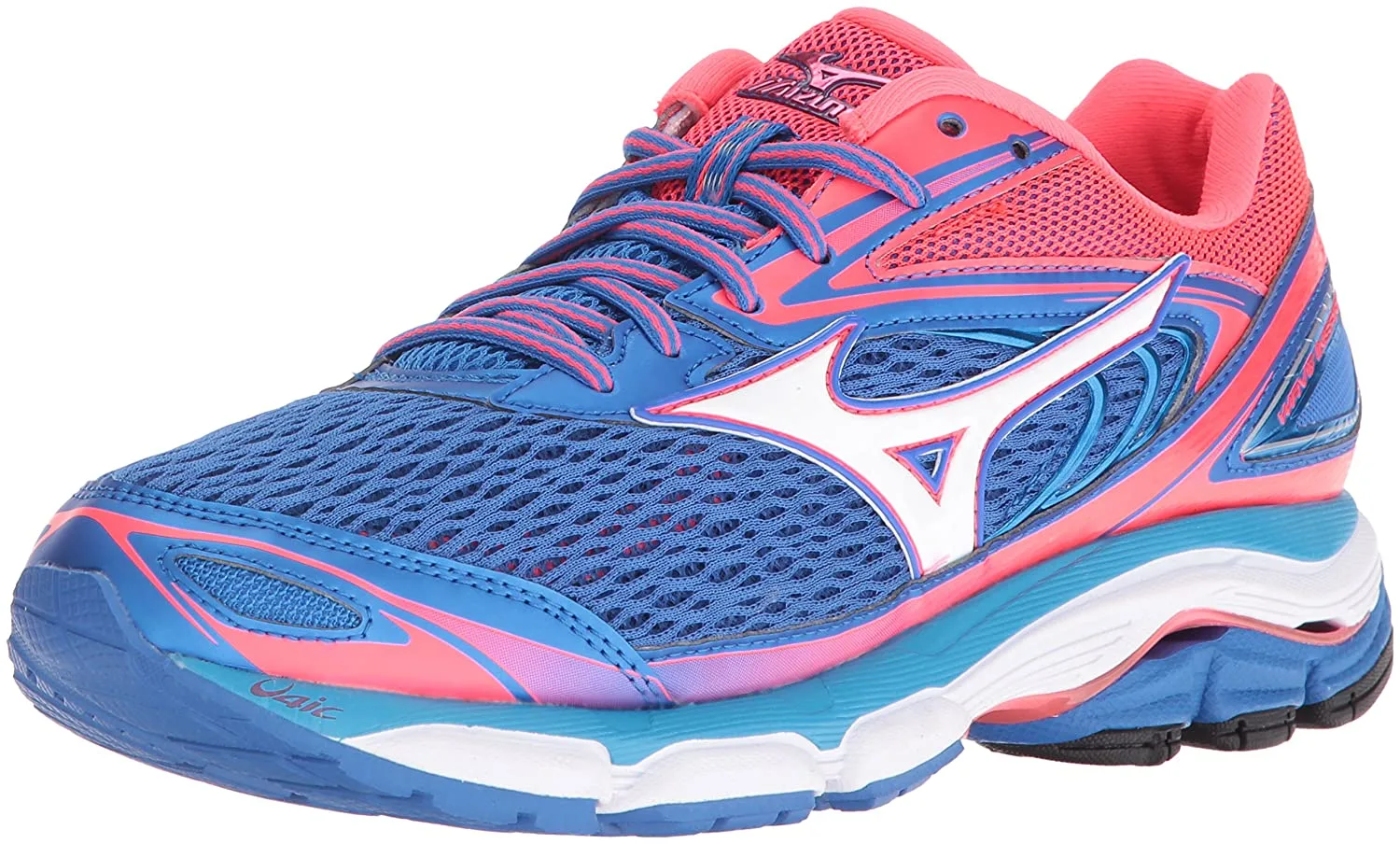 Mizuno is another top brand in the running community.
The Mizuno Wave Inspire is Mizuno's top-performing stability shoe, averaging 4.5 stars among reviewers, including some who praise it for the comfort it brings their flat feet.
Behind the comfort of the Inspire 's lies blown rubber in the forefoot, breathable mesh, and soft midsole landing.
The Mizuno brand is durable, easily taking on the 300 to a 500-mile expectation of the life of a running shoe, and they continue to produce top-performing shoes in their popular Inspire series.
This means that when your Inspire have seen all the mileage they can handle, you will likely have the opportunity to replace it with the Wave Inspire 14 or save by purchasing a discounted 13.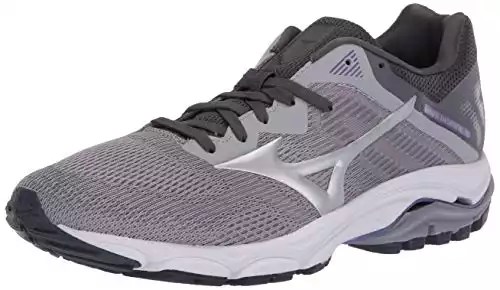 Brooks Adrenaline GTS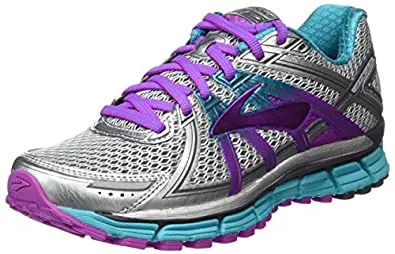 When it comes to top-performing stability shoes, the kind of shoe designed for flat foot runners and overpronators, Brooks will always have its Adrenaline series in the mix.
The Adrenaline GTS comes with every confidence of former successful models.
The durable, stable shoe, brings flat foot runners the comfort they want and the supportive base they need.
By incorporating their Progressive Diagonal Rollbar, Brooks can help bring you proper alignment with each stride, despite your flat foot's tendency to roll inward.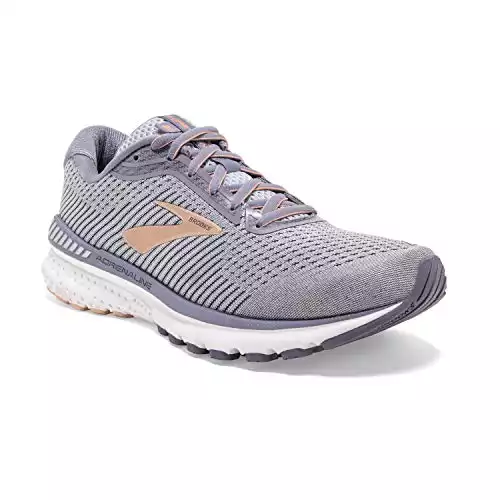 New Balance 1260v7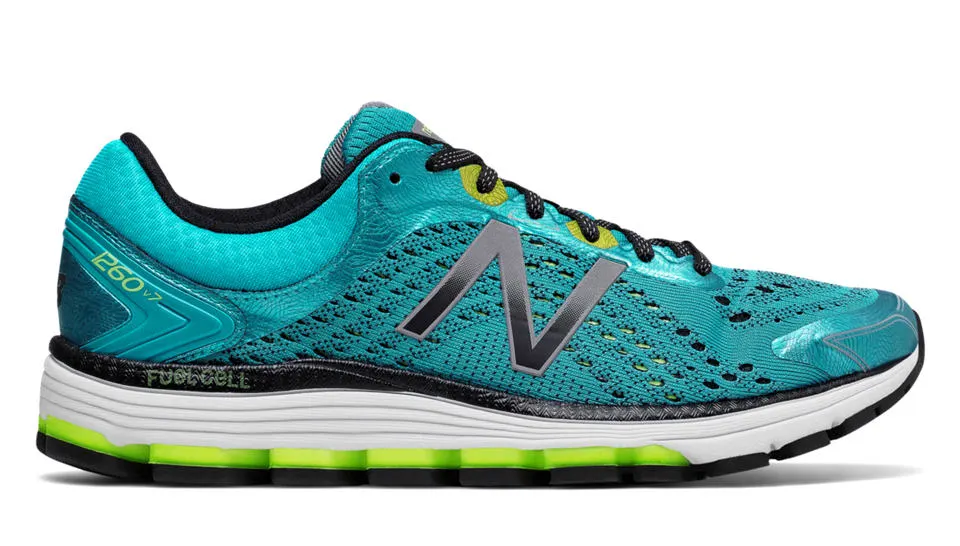 The New Balance 1260 V7 is a stability shoe that New Balance refers to as a "game changer" for overpronators.
It features a "T-Beam" support in the midfoot for shock absorption, as well as added support for heavy heel strikers.
Its offset is slightly lower than most high stability shoes with an 8-mm heel to toe drop, a praised feature by individuals transitioning from a lesser support shoe, or for mid to forefoot strikers.
The sleek upper design looks good in any color choice, and feet feel as good as they look with ample cushioning underfoot.
As an added perk, the shoe is manufactured in the U.S., a rare feature among popular running brands.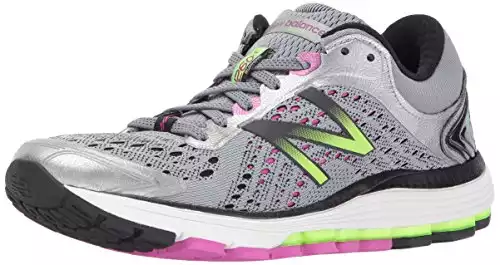 Nike Air Zoom Structure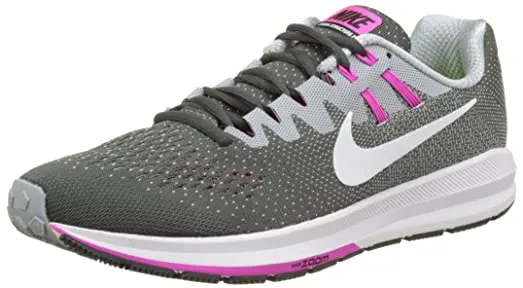 Unsurprisingly, Nike also offers proven stability running shoes.
They nearly always beat out the competition on style, and if the Nike brand has served you well, there is no reason not to try the Nike Air Zoom Structure 21
Offered in 13 color combinations, this sleek stability shoe offers two layers of foam to keep overpronators steady on their feet.
They highlight flywire cables that work with the laces to hug your feet into a place of security and elastic bands that wrap the arch to keep your foot from sliding.
Nike delivers a wider base in this version of the Air Zoom Structure, leading it to have a more stable landing.
They promise a "snappy, springy" feeling from the forefoot, and breathability from the upper design.ix
The Air Zoom Structure has fewer reviews than some of the other contenders in this category, but it still performs with a solid four stars between Amazon, Dick's Sporting Goods and the Nike website.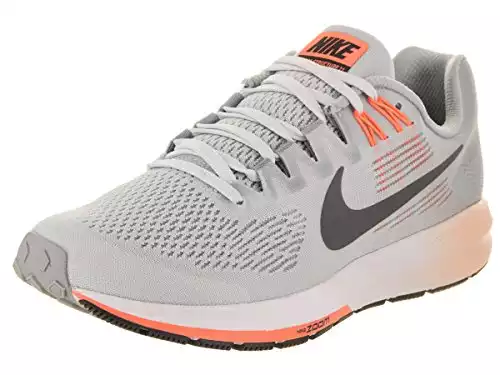 Conclusions
While flat feet may not cause problems for everyone, runners affected by fallen arches should pay special attention to their shoe choice.
Knowing what the most likely injuries are ahead of time could prevent you from having to deal with foot, knee, hip and back pain.
In addition, those with risk factors for developing flat feet should be mindful to provide themselves with proper footwear, and do regular strengthening and stretching.
Making sure to take good care of your feet, including your arches, is crucial for any runner who wants longevity in the sport.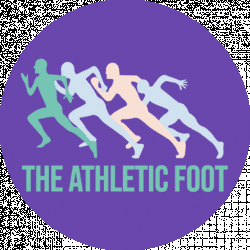 Latest posts by The Athletic Foot Team
(see all)