Nike, Adidas, New Balance, Saucony, Reebok… with today's shoe technology you would be hard-pressed to find a leading brand without a running shoe in the mix. The list goes on into the more specialized Brooks, Asics, Mizuno, Newton, Altra, Hoka One One, Salomon, and more.
On top of brands, there is comfort, support, and of course, style, to consider.
How do you choose with a nearly endless matrix of choices at your fingertips? Put on your shoe-buying shoes, and make sure they're slip on.
You have a lot of trying on to do. Visit a local running store or Dick's Sporting Goods. Then, start with the non-negotiable.
The Non-Negotiable
I will bypass the obvious: If you are a runner, you need a shoe specifically for running. Your Converse's will leave you high and dry in the running department, despite their hipster appeal. Runners are hard on their shoes, and they warrant the market dedicated to them.
Second to that, loyal as you may be to your brand, the only true non-negotiable is comfort. You cannot endure up to 500 miles in an uncomfortable shoe. Not only would it be less than enjoyable, but it would likely sideline your efforts with an injury.
Discomfort is trying to tell you that shoe does not work for your foot; and why force it? There are ample choices. If it doesn't feel right, it isn't.
That said, comfort alone does not equal a good running shoe.
The Negotiable
Nearly every other aspect of selecting a running shoe can be explored as an option, and those options seem endless with today's market.
Before you venture too far into the land of neon colors, ventilated toes, and springboard foam, you will need to take on the task of determining what kind of support you need, and what features fit your feet and your stride best.
Support
Support is arguably the most important and defining feature of a running shoe.
You can find everything from a shoe that bends in half in one hand to a bulkier support shoe. Different brands use different terms, which can make it difficult to compare shoes side by side. In general, it's common to see "minimalist", "neutral", "stability", and "motion control" options.
It is worth noting that the science of running terminology is not exact. The BioMed Central Journal of Foot and Ankle Research published "A consensus definition and rating scale for minimalist shoes," which recognized the need for a standard definition of what constitutes a minimalist running shoe.i
I would argue that standard definitions of what constitutes every agreed upon designation would be valuable to the running community. But we aren't there yet.
Minimalist running has been making a comeback with the most radical folk going barefoot, or nearly with the FiveFinger shoes.
Born to Run made us feel immortal, but the fact of the matter is if you take off barefoot after previously sporting supportive, cushioned running shoes, you will end up on the bench (err… the patch of grass on the side of the road.)
It does not take an extremist to end up injured. While transitioning to forefoot running, a feat in and of itself, I adopted a lightweight shoe to accompany my new stride. It had a minimal heel to toe drop, one of the defining features of a minimalist shoe, and I ended up with a hip injury only a few weeks before my first marathon.
(We can ignore the common error of making major changes during marathon training.)
When it comes to running, it may seem like the obvious choice would be light and flexible. However, that "bulkiness" I mentioned may not be a bad thing at all, especially if it is aiding your feet in the repetitive loadbearing they endure with each stride.
Research continues in the realm of minimalist running, and while it does the market continues to grow. There is a definite place for those who want to go lightweight and minimalist, and when properly transitioned to, it can be a great way to build foot strength and embrace the stride of our ancestors. The key is to transition.
Take your time, and recognize the importance of the process. If you do not transition properly, you are likely to find lower-extremity injuries such as excess calf pain and plantar fasciitis.
If minimalism isn't for you, you are neither alone nor without options. For every lightweight shoe, you can look to its more supportive counterparts. Most brands will offer you a variety of support options because manufacturers know we all have different and varying needs.
Neutral shoes have more cushioning than minimalist shoes and, because of that, are often a very comfortable feel.
They are designed for a neutral (or natural) gait, which implies that the lateral side of the heel strikes the ground first and the foot then turns slightly inward (pronation).ii It will not, however, protect against over-pronation, as its design sheds the most supportive features of a stability or motion control option.
Stability shoes are the most common and widely used. These are for runners who need additional protection and correction when it comes to stride, whether self-imposed by habitually running in supportive shoes, or because of a gait that needs correcting.
Stability shoes offer more arch support and can assist in protecting against over-pronation. However, if your over-pronation is severe, you should consider a motion control shoe, which will provide a stiffer heel. Others who might consider a motion-control shoe are those who wear orthotics or are overweight.
Knowing which support option is right for you is a process and often one that requires some trial and error. While a trained-eye at a specialty running store, or even examining the worn tread of your shoes, can tell you what your natural gait is, there is no magic formula on which shoe is best for you.
The American Academy of Podiatric Sports Medicine states, "…according to the biomechanics research, humans do not respond in a systematic way to footwear features and since gait patterns are highly unique, it is not always possible to predict how someone will interact with a given shoe."
iii This brings them to recommend a more thorough understanding of running shoe features and which work well for you and allow that to be your guide in the selection process.
Some things you can consider in your search are:
Weight – the less supportive the shoe, the less it usually weighs and the more flexible it tends to be.
Heel to toe drop – Usually given in millimeters, this is the difference in heel height (how stacked the heel is with cushioning and other support material) and forefoot height. The more significant the difference, the more supportive or stable the shoe is. A 0-mm drop means a flat surface with no variance.
Foot strike design – Unless the shoe specifies forefoot, it is likely designed for a heel striking stride. Heel striking is much more common, but forefoot running is touted as the most natural form. There are brands, a couple of which are specified below, that focus on using their shoes to help facilitate a transition to the forefoot strike.
Brands
The brands listed above are hardly comprehensive. The list goes on and you are free to explore them all. Many of us, however, are overwhelmed by such an onslaught of choice and we end up sinking back into what we know – the brands we recognize.
Brand can offer you more confidence in a product, but the reality is shoe technology has advanced significantly since running shoes started debuting in the early to mid-1900's. It may be a "no name" brand that ends up surprising you with their fit and feel.
Try out what you can, and when you find the right fit, you won't care whether you have a Nike swoosh or a funny-looking dot as a logo on the side.
In addition to seeking out that perfect feel and fit, there are a few things to note when it comes to brand.
First, the necessity of a trial and error process is a difficult one to carry out if you start looking at price tags. No one wants to try a shoe out in-store only to take it home, run 20 miles in it, then decide it doesn't work for them.
Return Policy – For new runners, or seasoned runners trying a new brand or even just a new shoe, return policy is important. When you are looking to try a shoe, look for a brand that stands behind their name. After reviewing policies at every brand listed above, Brooks wins the return game all around (details below.)
Second, pay attention to durability. Track the miles you are putting on your shoes. If you don't, a not-so-great way to realize you've exceeded their wear is through the aches and pains that begin popping up.
Any support or cushioning in your shoe will start to wear through, which can alter your stride as you compensate for thinning materials. You want a durable shoe that you will get its full life out of.
Who's running in them? Professional runners make their living from running strong, fast, and injury-free. We can benefit from their experiences, and while every runner is different, the professionals can shed significant light on durability and reliable features in a shoe, because no one demands more of their shoes than professional runners. When they endorse a shoe, you know it can take a beating.
Running shoes should last for 300-500 miles depending on the type of shoe. Lightweight shoes will need to be replaced more often than stability shoes because there is less material to take on the wear and tear of the road.
Nike
A name known by runner and non-runner alike. It is no surprise that they are a leader in the running shoe industry, worn by both professional athletes and recreational runners – not to mention as a stylish sneaker to walk the streets of New York City or the shoe of a choice for a family game of baseball.
Their debut running shoe was the Waffle Trainer in 1974.
Nike makes a variety of shoes, and they receive rave reviews in most categories, including running. Shalane Flanagan, United States Olympian, told the world "I will never wear another flat to train or race in again…" regarding the latest Nike racing shoe. That's a bold statement from an Olympic Silver Medalist.
Return Policy: Within 30 days for any reason
Professional Runners Wearing Nike: Allyson Felix, Galen Rupp
Adidas
Adidas has been in the shoe game since 1949 and is another household name for shoes. Their running shoes cover every aspect of support from minimalist to motion control, and while they may not be the first name to come to mind for running, they have produced more than a few heavy hitters in competition with Nike and other leading brands.
They first broke into the running game with a track spike/sprint shoe in the early 1920's and have moved forward ever since.
Return Policy: New, unused, within 30 days of purchase
Professional Runners Wearing Adidas: Wilson Chebet, Yohan Blake
New Balance
New Balance produces everything from sandals to golf shoes, hiking boots to running flats. Their running shoe choices include the gamut with filters for road, trail, and competition; neutral, stability, and motion control.
Their products join Nike, Adidas, and others on the Runner's World shoe guides, and with over 100 years in the market, including 57 years of running shoes, they are no stranger to providing a great shoe.
Return Policy: New, unused, within 30 days of purchase
Professional Runners Wearing New Balance: Kim Conley, Emma Coburn
Brooks
Brooks is a well-known brand among those at the starting line and appears in top-selling and best-of lists from Zappo's to Runner's World. They claim to "make the best running gear in the world"iv, and offer a "90-day Trial Run" to back it up. Their "True Blue Guarantee" allows you to return shoes you aren't happy with, even after 90 days of wear.
Return Policy: Any state of wear within 90 days
Professional Runners Wearing Brooks: Scott Jurek, Desiree Linden
Newton
Newton is a specialty brand that promotes running efficiency and form. They include many useful tools on their website, including videos, to guide you in how to progress in your running and find your most efficient stride.
Their brand has a smaller community feel of people dedicated to getting the word out about what they know, and how it can help make you a better runner.
Return Policy: New, unused, within 30 days of purchase
Professional Runner Wearing Newton: Roberto Mandj
Asics
Asics does everything from volleyball to tennis, and they started out by making basketball shoes. That said, their "running" category produces 205 products (just for women), while volleyball gives only eight.
They dig deep in pronation, offering 181 products labeled "neutral". Their GEL and GT series can be found all over a race course, and I have met more than a few loyalists to the brand headquartered in Japan.
Returns: New, unused, within 60 days of purchase
Professional Runners Wearing Asics: Diane Nukuri, Lolo Jones
Style and Price
There is a sweet spot for everyone with comfort, style, and price. The $20 Wal-Mart running shoe won't hold up against too many miles; but we can't all afford Shalane Flanagan's $250+ shoe of choice, Nike's Zoom Vaporfly 4%.
The trick is to find a comfortable shoe that offers the support you need, in the style you love, at the price you can afford.
Cost is not minimal, you should be prepared to see price tags over $100. Sales on older models of a shoe can get as low as $50 to $60, but you often need to know what you are looking for to take advantage of that.
Third-party retailers can offer some great discounts, but be sure to check back on the return policy if you are new to the shoe.
Top Choices For Neutral Running Shoes:
Nike Pegasus

Snug arch support providing a secure fit, coupled with cushioned comfort and lightweight fabric to keep your feet cool, make Nike's Pegasus a winning continuation in their Pegasus series.
Nike calls this one "lightweight and fast", and reviewers agree it's another success.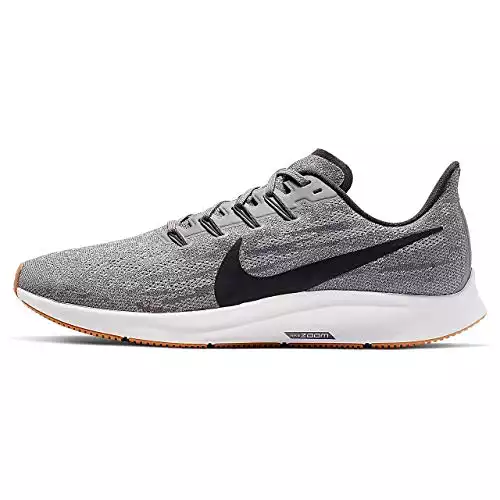 Nike Air Zoom Pegasus 36 | Amazon
The iconic Nike Air Zoom Pegasus 36 is updated with multiple perforated inserts and engineered mesh on the upper for strategic breathability in the warmer spots. The slimmer tongue and collar portion at the heel reduce clutter without compromising comfort, while exposed Flywire cables ensure a comfortable fit when the speed rises.
Buy for Men
Buy for Women
We earn a commission if you click this link and make a purchase at no additional cost to you.
02/08/2023 12:00 am GMT
New Balance Fresh Foam 1080v7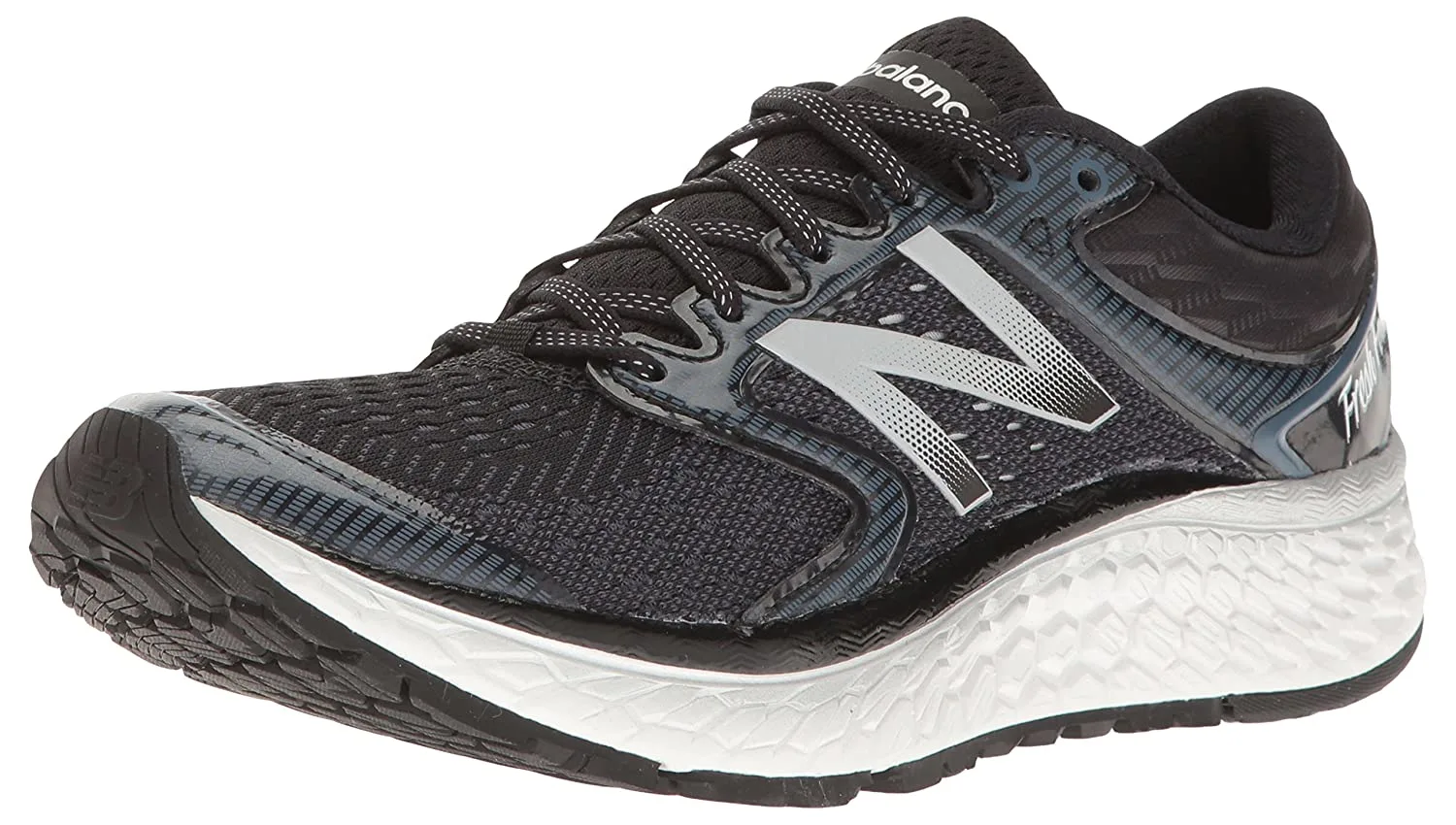 The New Balance Fresh Foam 1080v7 boasts a roomy toe box, flexibility, and support. The fresh foam cushioning aims to provide runners with a smooth, comfortable ride. Though the occasional critic claims they are too soft.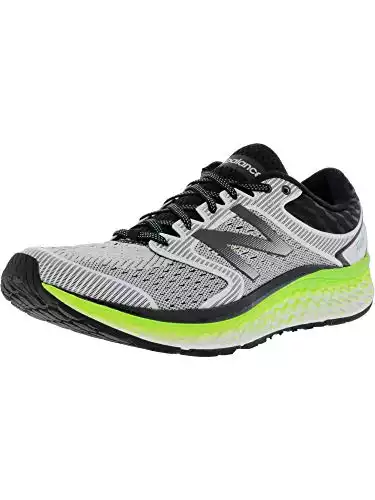 Asics Gel Nimbus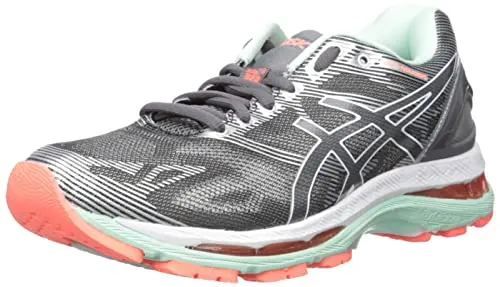 Asics includes its FluidFit and FluidRide technologies to make the popular Nimbus adaptable to each athlete's foot while providing cushioning and durability.
Asics latest release reflects 19 years of investment in the Nimbus series, and it continues to be one of the highest performing shoes made by Asics.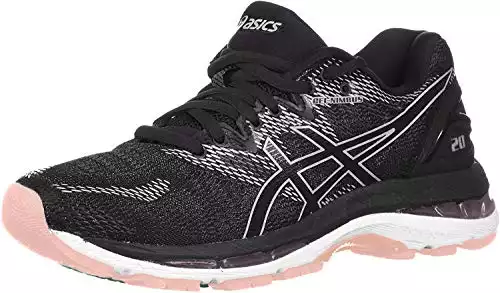 The Gel Nimbus is the Best! | Amazon
Asics has many GOOD contenders, but our aboluste favorite has to be the Gel Nimbus 20 (the 21 is also a good option - but more expensive). It has that perfect plush but firm feel, the ideal neutral running shoe. Comes in Men's and Women's.
Buy for Men
Buy for Women
We earn a commission if you click this link and make a purchase at no additional cost to you.
02/07/2023 11:34 pm GMT
Newton Fate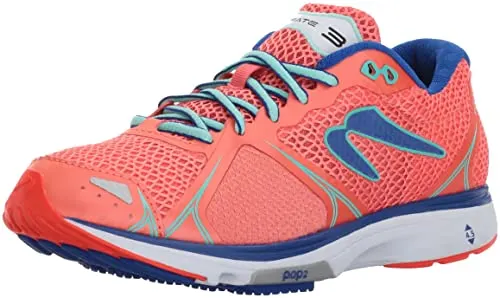 Newton's Fate is a great introductory shoe to the Newton Brand.
This neutral shoe boasts responsiveness, breathability, and comfort.
If you're a forefoot runner, or interested in transitioning, this is a great pick.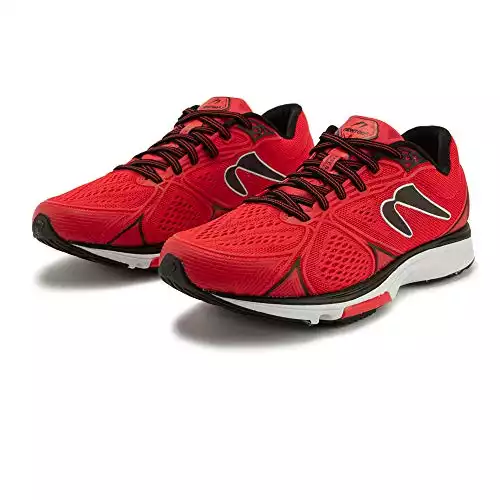 Newton Fate 6
Men
Women
We earn a commission if you click this link and make a purchase at no additional cost to you.
02/07/2023 11:45 pm GMT
Altra Torin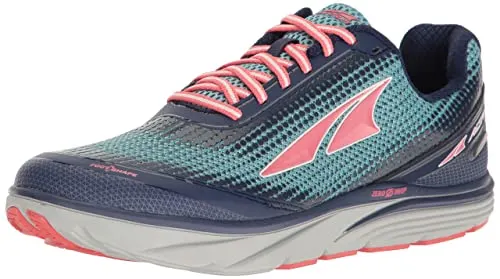 Altra, while not mentioned in the brands above, is a unique brand whose website claims they are the "only shoe company to provide a cushioned Zero Drop™ platform and FootShape™ toe box." v
The premise of its design is to provide a natural, low-impact technique that caters to a natural running form and experience. Like Newton, they emphasize form and have a transition guide on how to adjust to an improved running form without injury.
Their site brings the community feel and seems to be a small-business alternative to some of the larger brands.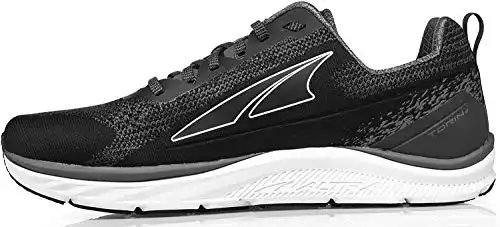 ALTRA Torin 4
Men
Women
We earn a commission if you click this link and make a purchase at no additional cost to you.
Brooks Ghost
Any of the options above will provide an excellent neutral shoe, but my number one recommendation for a neutral shoe is the Brooks Ghost.
It is a mid-range price with a great return policy offered when ordered through the Brooks website.
It averages a 4 to 5-star review across the board on Amazon, Zappo's, Shoes.com, Dick's Sporting Goods, and Brooks.com
This tried and true road runner offers soft cushioning, breathable mesh, and a plush transition zone. The "Segmented Crash Pad" makes it suitable for both forefoot and heel strikers, and the larger toe box allows room for natural toe expansion.
Most reviews are raves of the Ghost's comfort, roomy toe box yet snug heel, and durability for those who are on their feet for extended periods of time.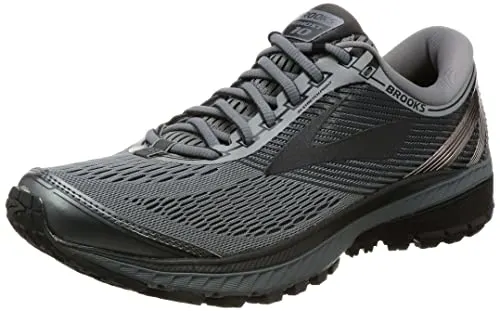 Weight: 9 ounces (Women's) to 10.4 ounces (Men's)
Heel to Toe Drop: 12 mm
Price: $120 (For the latest prices and discounts, check here)
Website: www.brooksrunning.com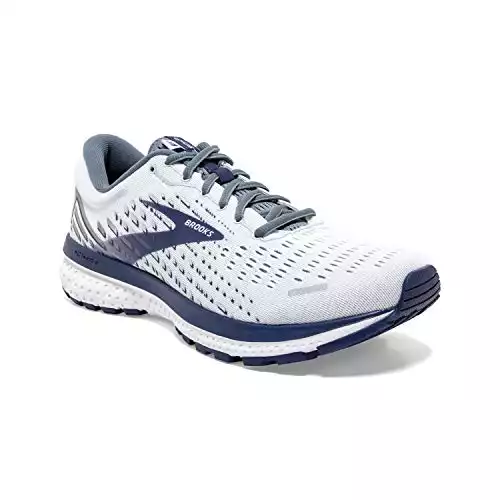 Just Pick the Brooks Ghost Already | Amazon
Look, you can compare ALL of the shoes like our team did, but I have to say my all-time favorite is the Brooks Ghost running shoe. It consistently makes the top of our list of the very best running shoes for the money.
Buy for Men
Buy for Womens
We earn a commission if you click this link and make a purchase at no additional cost to you.
02/07/2023 06:30 pm GMT
Critical reviewers were primarily those who were comparing the 10 to previous Ghost versions or the few who seemed to get a "lemon", which happens with any mass-produced product.
The sizing seems to be normal overall, with only a few claiming they needed to reorder if they purchased them online (though this was for both smaller and larger sizes, which means it was likely an error on the individual ordering.)
The Brooks Ghost is a runner's crowd-pleaser. Based on fellow runner reviews, a generous return policy, and over 100 years of experience behind it, you would be in good company sporting the Ghost for your next run.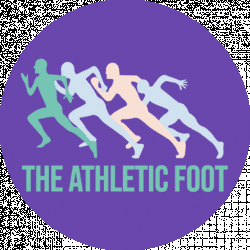 Latest posts by The Athletic Foot Team
(see all)