When picking out a new pair of hiking shoes, it's important to define what quality means to you.
Since there are so many different shoe manufacturers, it can be overwhelming when you consider the vast type of shoes that exist. This is the reasoning behind why companies seek to differentiate themselves, offering new sole innovations, strong durability, better materials, and even modern or contemporary designs.
In the hiking shoe industry, it can be challenging to find a manufacturer that balances both the innovation needed for an enjoyable experience and the aesthetic appeal.
One company that has done a great job at standing out is New Balance with the release of the Trailbuster Re-Engineered shoe.
Today, we are going to share our insights regarding this product and whether it's worth consideration, or not. Look out for some tips and tricks along the way!
An All Purpose Outdoor Shoe
Versatility meets function with a dash of style. We LOVED our Trailbuster shoes, ideal for variable conditions and terrain. Best of all, this shoe LASTS forever.
Buy Now
We earn a commission if you click this link and make a purchase at no additional cost to you.
Product Specifications and Breakdown
Most Notable Features
Speckled outsole and midsole.
Multiple color variations so consumers can use these shoes anywhere.
Breathable mesh upper to maximize breathability.
FantomFit Upper for a better fit.
EVA foam of the midsole is shock absorbent.
Impressive durability innovations.
New Balance Trailbuster 2.0
Before we can share our insights regarding this hiking shoe, it's important to mention that this specific type of shoe is an improved model of a previous addition.
The New Balance Trailbuster Re-Engineered is a fairly new shoe that was updated in 2016 to improve on the faults of its predecessor. This shoe provides consumers with all of the benefits of the original shoe, and more.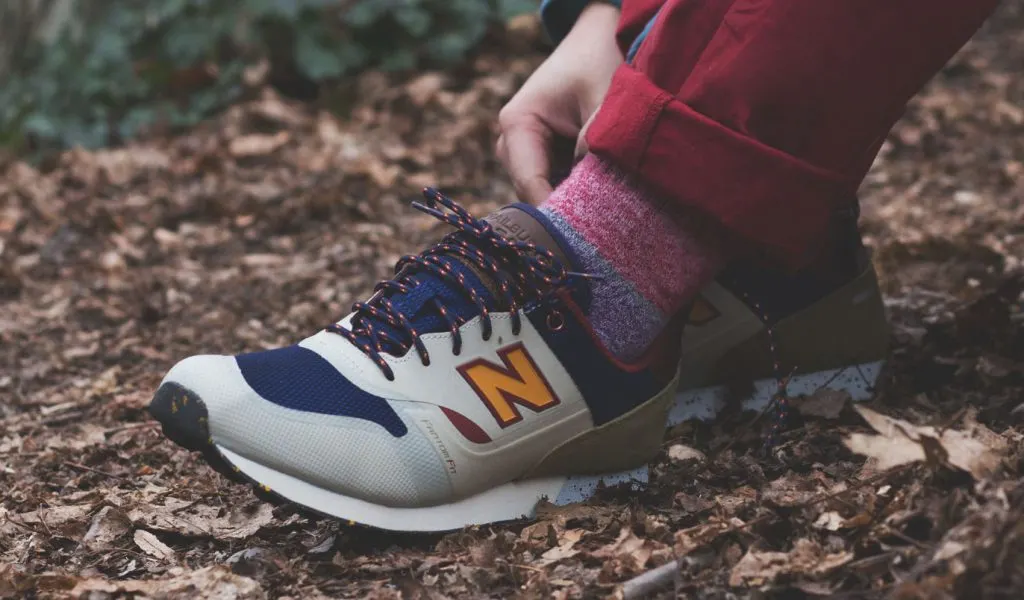 Sole Technology
The key indicator of the quality of a shoe boils down to the quality of the sole technology embedded in the shoe. This is one area where this shoe steps ahead of the competition.
The New Balance Trailbuster hiking shoes are infused with comfort-focused and performance-driven materials, which many consumers have noted makes an entire difference.
The outsole of the Trailbuster shoes is made from heavy-duty durable rubber in an effort to handle rough terrains. This makes sense when you consider the type of environment these shoes are built for.
However, New Balance enhanced the outsole with speckled features and a waffle pattern.
Much of the performance and comfortability boost that this shoe provides can be attributed to the midsole.
The part of the shoe is made from speckled EVA foam, which helps with both comfortability and appeal.
Additionally, the material used in the midsole is also shock-absorbent, which is important when you consider the type of environments these shoes are built for.
Upper
The one area that many consumers are talking about with the New Balance Trailbuster Re-engineered hiking shoes is the upper.
This aspect comes with the notable and highly regarded, FantomFit technology. This specific piece of innovation is so important that the manufacturer even embedded the words on the shoe itself.
FantomFit helps with precise fitting and comfortability in an effort to increase support and control.
Additionally, the upper is built from a high-quality breathable mesh to minimize any moisture or odor build-up in the shoe.
Trailbuster Traction
Since these are hiking shoes, it's important that companies incorporate as much technology and innovation into the traction of the shoes.
If you consider rocks, sticks, holes, or other objects on the ground, a typical should quickly wear and tear.
The New Balance brand amplified their efforts with this shoe injecting great materials and design into the outsole and exterior make of the shoe.
These shoes have a strong durable rubber on the bottom that is designed to handle whatever nature holds. It is recommended though, if conditions are wet, it may not be suited for the shoe.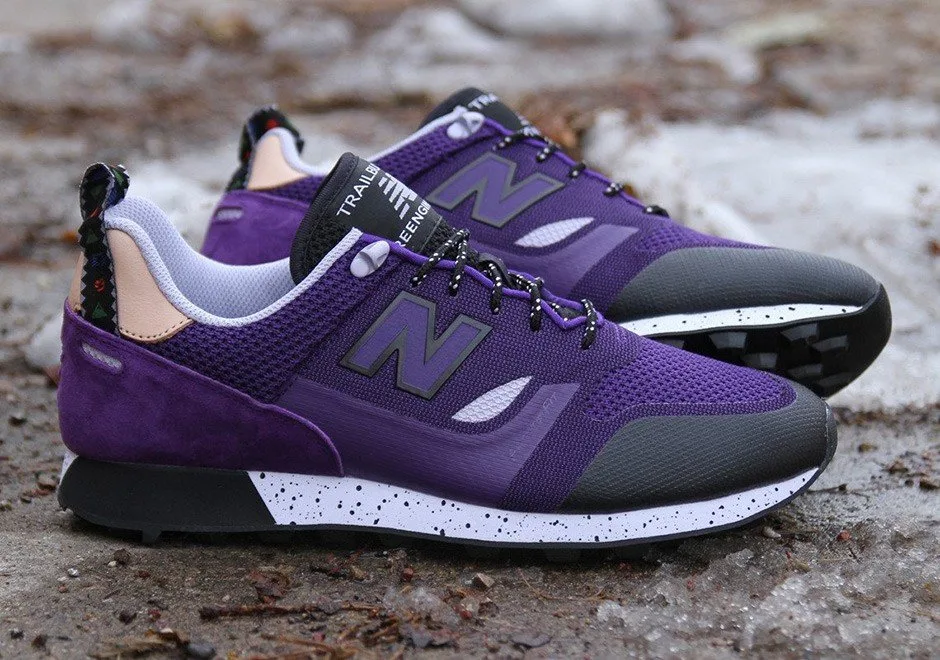 Comfortability
While the original Trailbuster hiking shoes did include comfortability, the Re-Engineered version took comfort to new heights.
These shoes are loaded with more comfort through a better shock-resistant EVA foam, better padding on the tongue, and FantomFit technology.
The combination of all of this has created a shoe that hugs a consumer's foot just enough to maximize comfort, control, and flexibility. One of the biggest selling points of this hiking shoe is the comfortability.
Durability
What is nice about hiking shoes is that many of them are built to sustain wear and tear. The New Balance brand has always been known to spend quality attention on the durability and life-expectancy of their shoes. This can evidently be seen by the pure design and build of the Trailbuster Re-engineered shoes.
The materials used in the outsole, alongside the waffle patterned design, significantly contribute to creating a stronger and better shoe.
Flexibility
In the shoe industry, there are a few features that can make a significant difference to some consumers – and flexibility is one of them.
Uniquely, many shoes are designed to either offer flexibility or stability and control. However, New Balance has a medium between both of these with the New Balance Trailbuster Re-Engineered hiking shoes.
With the materials and innovation in the upper, alongside the midsole, consumers will be able to optimize stability, control, and comfortability without any major impacts on flexibility.
Design
Thinking of hiking shoes and appeal do not typically go hand-in-hand. However, the New Balance company took the market in a brand-new direction with the sophisticated design of the Trailbuster shoes.
This product maintains the typical New Balance style and logo; however, the product shines in its color variations and speckled design on both the outsole and midsole have made this shoe not only a hiking shoe but a popular everyday shoe.
In this, consumers can pick from the following colors:
Supernova Red
White and Grey
Dust
Forest Green
Red
Beige
Safety Measures
The New Balance Trailbuster hiking shoes are not built with any major or noticeable safety features.
This category is to represent manufacturers that include reflective materials or other innovations to improve or enhance the safety of the consumers.
The only aspect of this shoe that could attribute to increased safety is the FantomFit technology.
Due to the snug and tight fit, there is less of a chance of tripping or a shoe slipping off.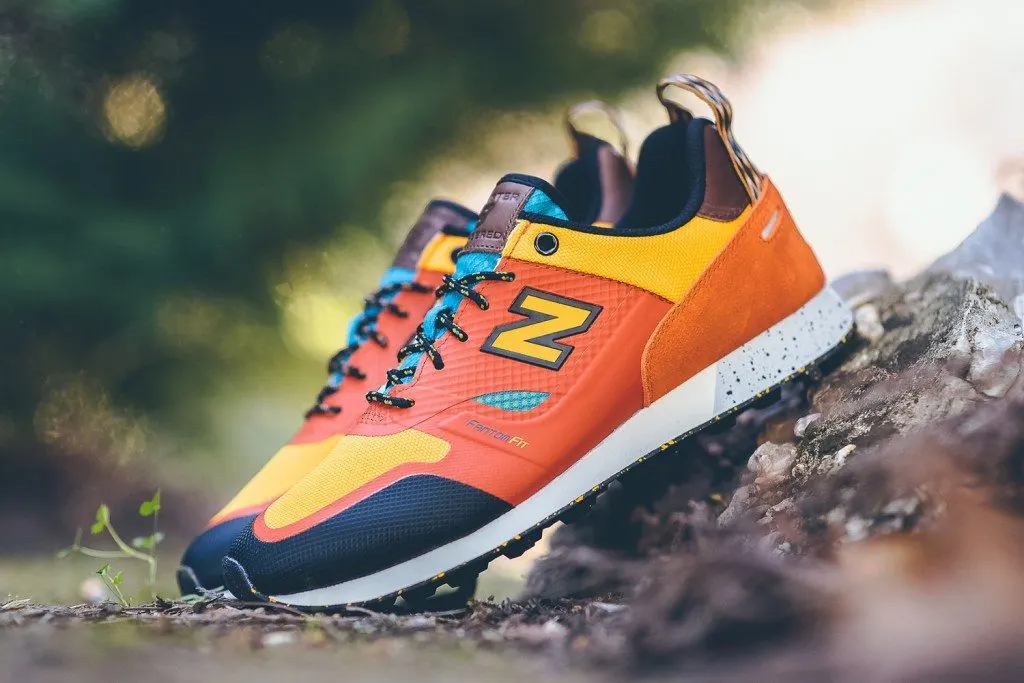 Support
New Balance has included new measures and innovation in the Trailbuster Re-Engineered hiking shoes to improve the support.
Originally, the Trailbuster hiking shoes only came with pig-suede leather and an EVA midsole. While the shoe performed well, once of its critiques was the support.
With the 2016 version, the Trailbuster Re-Engineered, these shoes come with FantomFit technology, a more padded midsole, and a better upper to give consumers the support they need.
Sizing and Fit
As far as sizing is concerned, as of the time of writing this article, New Balance is not offering this specific shoe for women.
One word of caution when picking out the best size, these hiking shoes are built narrower than typical New Balance shoes. In light of this, you may need to select your sizing accordingly.
In consideration of the fit of the shoe, New Balance utilized the standard lace-up closure for maximizing the best fit.
Additionally, the included a padded collar and tongue, and a handy pool loop on the back of the shoe to help putting on and taking off the shoe.
Nike Trailbuster Pros and Cons
PROS

 

CONS

 

The traction of the outsole on these hiking shoes is great for handling dry surfaces, including trails, mountains, or common city-walking. 

 

These hiking shoes may be narrower than anticipated. 

 

The New Balance brand spent quality time on developing a top-end comfortable shoe. 

 

The New Balance Trailbuster Re-Engineered shoes may not perform well in wet or rainy climates. 

 

The design of these shoes has significantly impressed consumers. In fact, the physical product is more appealing than digital images.

 

Limited to men only. 

 

Cost-friendly in comparison to competitors. 

 

Difficult to find or purchase at desirable sizes. 

 

Built from quality and dedicated materials. 

 

 

FantomFit technology can improve stability, comfortability, and overall performance. 

 

 
Final Step: Is the Nike Trailbuster Worth the Money?
Who is the shoe best for?
If you are wondering whether this shoe is best for you, chances are, it is, unless you are seeking a woman's shoe. The reason behind this is that the New Balance Trailbuster Re-engineered hiking shoes were constructed in mind for any individual seeking high-quality hiking shoes that possess an aesthetic flair that typical hiking shoes do not.
With that being said, it is important to consider that, if you do have wider feet, these shoes may not prove to be beneficial.
However, New Balance does carry numerous different products to accommodate for individuals with wider feet. The best part about these shoes is that consumers can wear them anywhere, making them a great addition to city-walking, shopping, or trail walking.
Is the New Balance Trailbuster worth it?
At the end of the day, the one question that all shoe-lovers ask is, is it worth it? In truth, this is a visually appealing and comfortable hiking shoe that anyone could love.
This product is built from great materials, features quality innovations, and is versatile. With that being said, the New Balance Trailbuster Re-Engineered shoes are most certainly worth it and worth your consideration.
An All Purpose Outdoor Shoe
Versatility meets function with a dash of style. We LOVED our Trailbuster shoes, ideal for variable conditions and terrain. Best of all, this shoe LASTS forever.
Buy Now
We earn a commission if you click this link and make a purchase at no additional cost to you.
Where to Buy the New Balance Trailbuster
You can find various iterations of the Trailbuster via a few different retailers. Here's where we've been able to find them:
On NewBalance.com: New Balance carries the latest "Fresh Foam" version. Sometimes I like to order directly from the brand to take advantage of loyalty points, stronger warranties, and direct customer support if any issues arise. Check this listing here.
On Amazon: Amazon carries a variety of old versions with different color schemes, typically at a discount. Check this listing here.
Further Reading on Running Shoes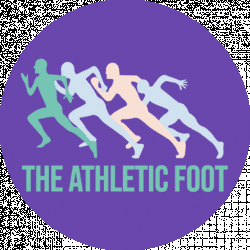 Latest posts by The Athletic Foot Team
(see all)