Today, we will be reviewing Reebok's ZPrint Run. A shoe in Reebok's Print Run Ultraknit line, the ZPrint Run comes with an innovative, light, and breathable upper material, and a sole manufactured with the help of 3D mapping to deliver support and cushion.
Reebok describes this line as one who offers lightweight flexibility, breathability, support and fit needed to complete a variety of directional movements with speed, and is meant to be versatile "for run-based sports training".
This all seems great, but how does this fare for us, runners?
Let's take a closer look…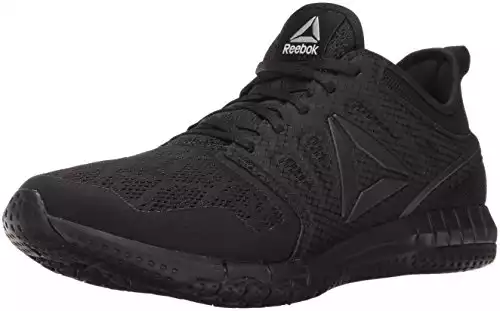 Reebok ZPrint Run Specifications
Type
Neutral
The Reebok ZPrint Run is a shoe designed for neutral runners with a normal arch, who have a light to average build.
Even though it doesn't offer any special stability features, the fact that it comes with a removable foam insole can allow the use of orthotics to address mild overpronation, without compromising the fit.
Outsole
This shoe's outsole is made with a dual density carbon rubber foam, that features flexible independent nodes and reactive multi-directional lugs.
It offers a 360-degree abrasion-resistant dense foam that wraps around the perimeter of the shoe in order to support the foot and make it tough and durable on the outside, where protection from wear and tear is needed the most.
On the other hand, the center is made with a softer material that gives the ZPrint its responsive cushioning upon footstrike, protecting your foot where it lands the hardest.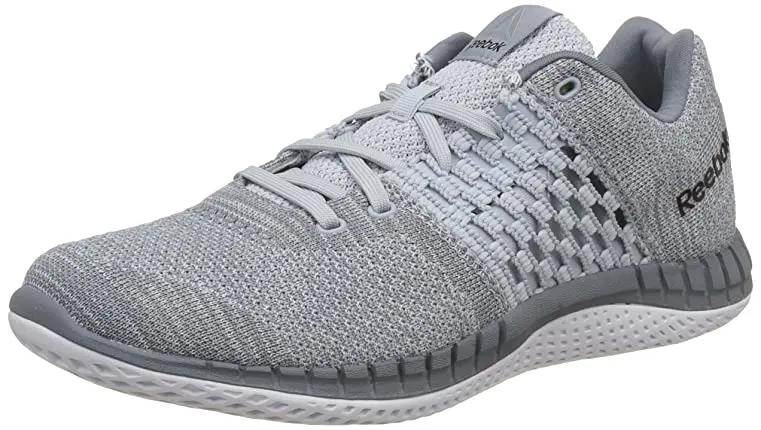 What makes this outsole really standout, is the fact that it was designed with the help of 3D technology in order to map the human foot and its impact zones. This gives the shoe a more natural to shape, better support to the foot, as well as a better fit.
Its unique design gives the ZPrint remarkable flexibility. The independent nodes allow each portion to flex on its own, to the extent, that the sole can be rolled up despite its thickness.
The fact that it's made with dual density carbon rubber foam gives this shoe enough traction to maintain a fair grip on wet surfaces.
However, it is not designed for harsh terrains or running in snowy surfaces, as this might compromise the shoe's durability.
Midsole
The ZPrint's midsole follows with the dual density formula, as it uses 3D mapping technology in its design allowed Reebok to distribute the light and shock absorbent foam independently along the shoe in a way that it can intelligently adapt to your feet and key impact zones to allow a full, natural range of motion.
The fact that the midsole comes decoupled and independent with deep flex grooves, adds to the shoe's extreme flexibility.
Also, the Reebok ZPrint Run comes with a removable foam insole that gives it a bit of extra cushioning.
Plus, as I mentioned before, the fact that it's removable lets you customize your shoe by adding an orthotic to fit overpronators needs or a different insert for more padding.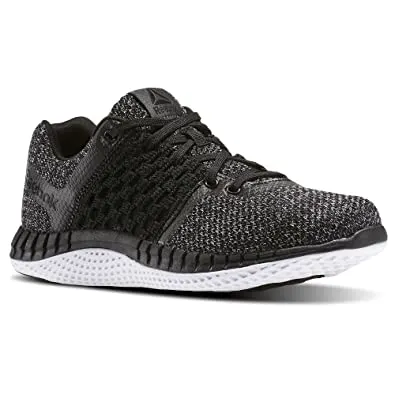 Upper
The upper of the Reebok ZPrint Run is definitely one who catches the eye. It has one of those designs that you either love or simply hate.
Personally, it's not my cup of tea, but I must admit that some might find the style to be quite appealing.
It comes in a variety of colors that go from the more traditional black to a bold electric peach.
It's composed of different textile materials that are carefully distributed around the shoe, mainly of a seamless air mesh that makes this shoe very flexible, lightweight and highly breathable.
It also features a stylish and innovative knit on each side, that combined with the synthetic overlays, provide a tight, yet comfortable fit that gives the foot support by holding it lockdown in its place.
At first glance, the combination of lightweight and flexible materials in its upper might make you doubt about this shoe's durability, but this ultramodern design proves to be up for the challenge in this particular area.
It comes with a traditional lace-up closure, thin comfort tongue, and padded collar. It also offers a low-cut structure that allows the ankle to move optimally, as well as a quicker transition in every step.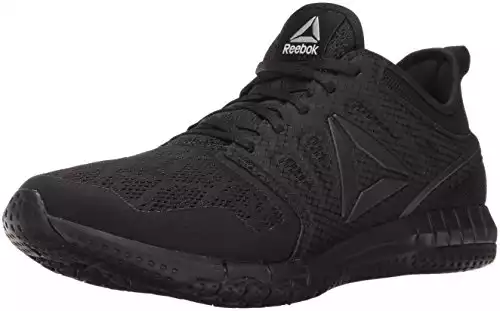 Size
This shoe is all about its weight, or lack of it to be more precise.
Weighing only 8 ounces, the Reebok ZPrint Run is designed to be a light on your feet to provide speed for those short distance runs and high-intensity workouts.
Drop
The Reebok Zprint Run comes with a relatively low 6mm heel to toe drop. 
This particular offset will give you the feeling of being flat on the ground as you run. A flatness that favors a midfoot strike, but with enough padding to allow the seldom heel strike.
Plus, having a ramp angle that's just a bit below what they call the "compromise zone" makes it a good transition shoe for those who wish to venture down to zero drop.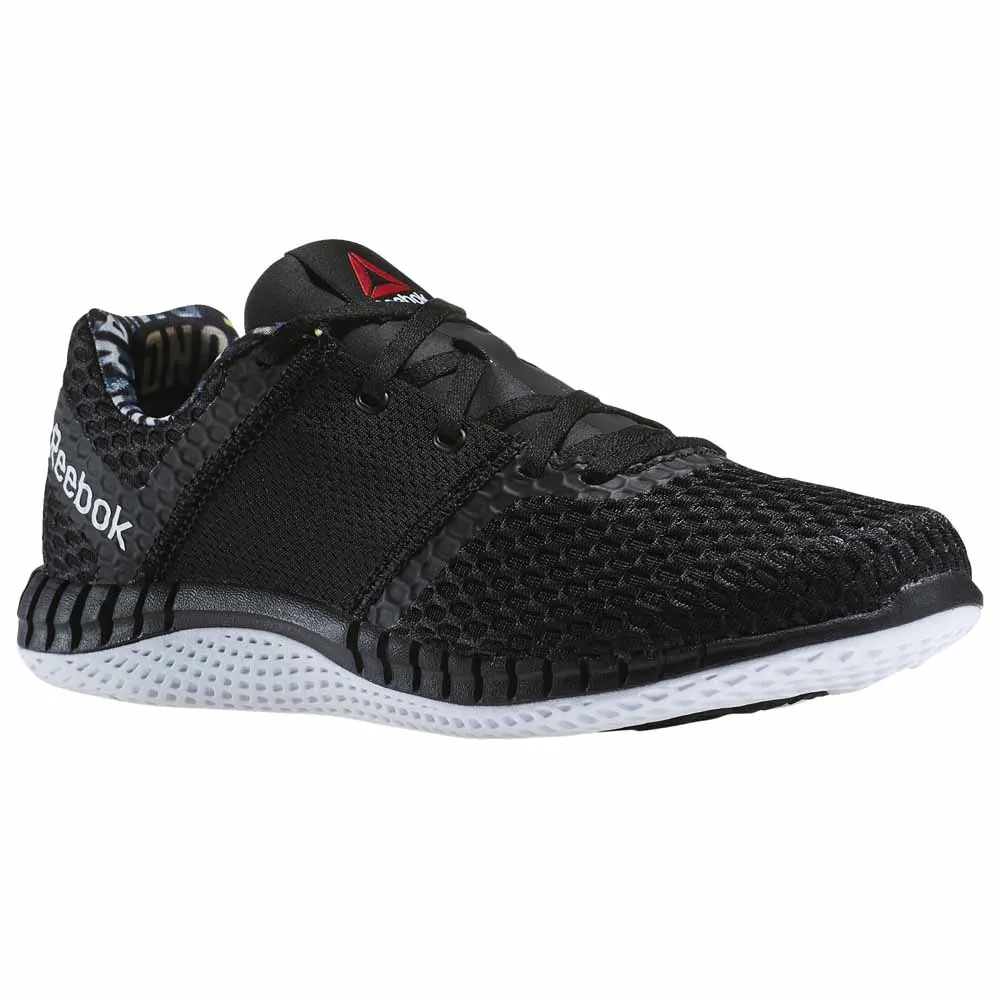 Price
You can find them between $60 and $150 (For the latest prices and discounts, check here)
At its lowest price, you could easily assume it's fairly priced for a flexible, durable and brand name pair of shoes.
However, when you consider the fact that this shoe was manufactured for short and limited 5k runs, that price tag might not be as appealing, as you will need a second pair of running shoes for your medium to long runs.
Pros
At first glance, this shoe might seem fragile thanks to its flexible sole and knitted upper. However, this shoe can be quite durable if given a proper use.
Its dual-density sole provides enough cushioning for a comfortable run.
This shoe is remarkably flexible.
It is designed to be lightweight and highly breathable.
It runs true to its size.
It's a good transition shoe for those who wish to venture down to zero drop.
Cons
The Reebok Zprint Run's forefoot is quite narrow.
Although it offers enough traction, this shoe is not designed for rough terrain.
Not suited for the runner who strikes the ground with their heel.
No optional widths are available for this shoe.
Not recommended for long runs.
Not suited for overpronators, as it doesn't offer enough stability.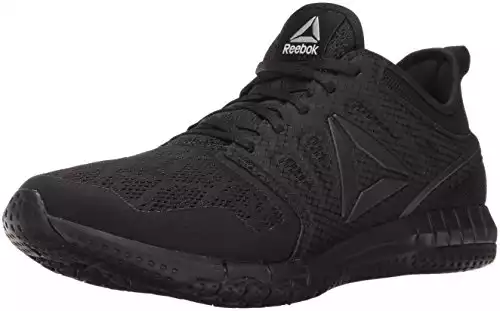 Verdict
In its category, Reebok's Zprint Run can be considered as a really good shoe, at a fair price.
After all, it bears the great Reebok name, and it does deliver comfort, style, lightweight flexibility and speed for your 5k runs and high-intensity workouts.
However, when it comes strictly to running, a shoe that's only designed for short distances can be quite limiting.
Most runners would prefer to invest in a shoe that was designed to address their particular running styles and needs, instead of a "versatile" shoe for "run-based sports training".
Bottom line, if you're looking for a good lightweight shoe for short running distances, then the Zprint Run could be a good match for you.
On the other hand, if you're expecting more, you better look elsewhere.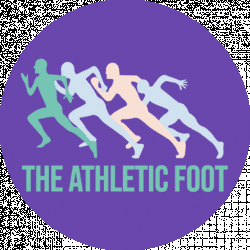 Latest posts by The Athletic Foot Team
(see all)