Many people often discount the importance of a high-quality running shoe and settle for a cheaper alternative. A poor running shoe could leave a runner in pain or distress because of the lack of energy return or muscles functioning harder than they should.
A quality running shoe is designed with the proper and dedicated insole, midsole, and outsole technology to enhance performance, support, durability, and comfort. The reality is, without a high-quality running shoe, a runner may never know their true capacity as a runner.
This is why there are dozens of different running shoe companies providing numerous different options, styles, and innovative technology for consideration. One example of this is a company called, Hoka One One.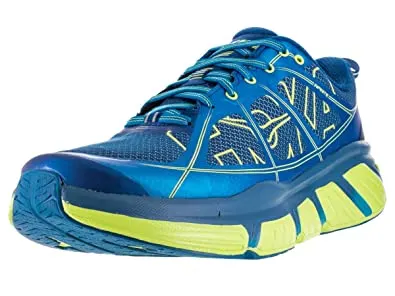 This company constructed the Hoka One One Infinite running shoe in efforts to fill the void that runners need. In this article, we are going to dissect this running shoe and provide some tips, so you are well prepared to purchase your next running shoe.
Product Specifications and Breakdown
Most Notable Features
Late Stage Meta-Rocker Geometry midsole technology.
Increased breathability due to air mesh.
Comfortable upper design.
Lightweight.
Wide selection of colors and design.
Oversized EVA foam.
Sole Technology
A high-quality running shoe is defined by the quality of the shoe's sole technology. A shoe without powerful sole technology will leave a runner with pains, aches, and deteriorating shoe. In efforts to provide the best road running shoe, Hoka One One included a new midsole and outsole technology to enhance padding, support, and durability.
The Hoka One One Infinite running shoe is designed with high-abrasion rubber that does not compromise the weight of the shoe, which frequent or passionate runners may notice quickly. This full-surface outsole technology is resistant to wear and tear to promote greater durability than previous running shoes from Hoka.
On the bottom of the shoe, consumers will note unique designs, all of which are intently carved to enhance user-traction.
The Hoka One One Infinite shines against the competition when looking at its midsole. Hoka included an oversized EVA foam to enhance support and cushioning, again without compromising the overall weight of the shoe. The most notable part of the Infinite's midsole is the Late Stage Meta-Rocker technology that Hoka One One utilizes.
Since the Hoka One One Infinite is designed as a stable shoe, not flexible, this innovative technology is meant to provide some degree of flexibility. As far as the insole is concerned, the Infinite running shoes have X-40 Ortholite for better energy return and shock absorption.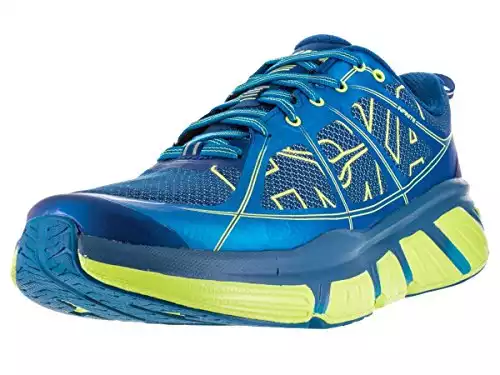 Upper
The Hoka One shoe company has always been known for their great upper technology and design, except in their Hoka One One shoes. Typically, the quality and fit of the upper lacked in the overall performance. The next shoe in the series, One Infinite, seem to fix past mistakes.
This shoe is constructed with air mesh to promote breathability, flexibility, and comfortability. Veteran consumers of Hoka will notice the soft sock-resembling interior and unique overlays, which will enrichen the entire running experience.
Comfortability
Given the size of Hoka One One Infinite running shoes, its evident that the company packed on the padding and comfort for runners. It begins with the oversized EVA foam and the additional padding that runners will find in the heel of the shoe.
Veteran Hoka consumers will note the comfortable and padded tongue, which promotes even greater comfort less irritation.
The only downside to the Hoka One One Infinite shoe's comfort is the toe box. Since the shoe is not designed for flexibility, the toe box is narrow and stiff, which may prove discomforting to some runners.
Durability
Quality is a notable strong suite of the Hoka One One brand. The company built the Infinite running shoe with a high-abrasion and lightweight rubber to withstand hundreds of miles of running.
However, it's important to remember that the Hoka One One Infinite running shoes were not designed for trail or rough terrains. Such surfaces will quicken the wear and tear of the shoe.
Flexibility
One area where the Hoka One One Infinite running shoe lacks is in the flexibility department. The company comprised flexibility for stability, which can be seen through the structure and materials of the shoe. The Hoka One One Infinite running shoes are still comfortable; however, it may make sprinting a challenge for some runners.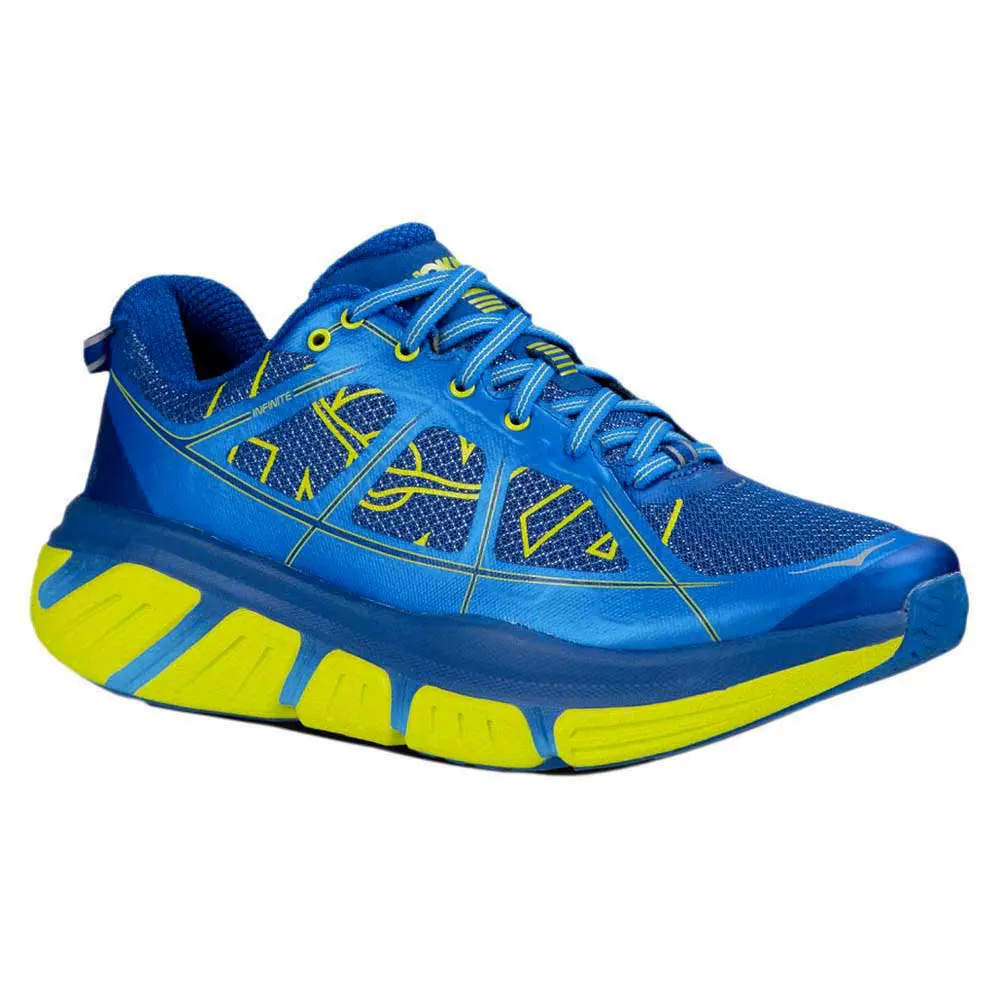 Traction
The Hoka One One Infinite running shoes are designed to handle smooth running services. Due to this, the outsole provides runners with the resistance and traction needed to handle most of their running needs. One word of caution is that these shoes will not perform well in very wet or muddy environments.
Design
The Hoka One One Infinite boasts a variety of designs and colors, which helps distinguish this brand from the competition. At the time of writing this article, it's unclear as to what colors and designs are for men and women. The following is a list of available colors:
Blue
Grey
Acid
Navy Blue
Poppy Red
Sky Blue and Sunny Lime
Blue Graphite
Costal Fjord and Neon Coral
Costal Fjord
Acid and Mulberry Purple
Blue Graphite and French Blue
Black
True Blue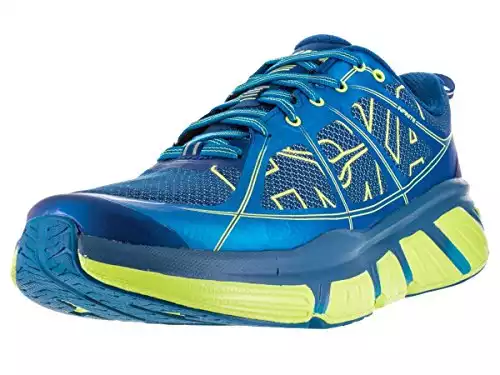 Safety Measures
It's important to consider how a shoe company integrates safety measures into their shoes. Typically, running shoes may come with reflective technology to protect runners during late night runs.
However, with the Hoka One Infinite, this does not exist. This company focused their attention on the interior design of the shoe to maximize stability and performance.
Support
Given the midsole and upper technology used to design these shoes, the Hoka One Infinite running shoes provide consumers with the support and assurance when running.
The addition of the oversized EVA foam is a great feature that further optimizes comfortability and support. There should be no aches or pains when running in Hoka One Infinite shoes.
Sizing
The Hoka One Infinite running shoes are available in numerous different sizes. When it comes to the heel height and forefoot height, it depends upon the gender. The heel height is respectively 29mm for men and 28mm for women. As for the forefoot height, it is 24mm for men and 23mm for women. As far as sizing goes, it's as follows:
MEN: 5B(M) – 14 D(M)
WOMEN: 6.5-10.5*
*Shoe appears to be discontinued.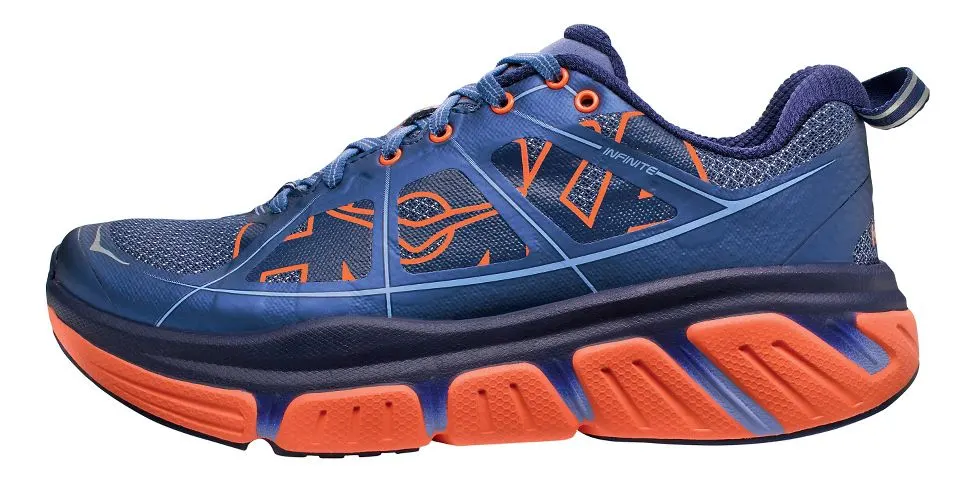 Pros and Cons
| | |
| --- | --- |
| PROS | CONS |
| Great stability and support for runners. | Lacking in traction. |
| Late-Stage Meta-Rocker technology is great for returning energy. | Toe box may prove to be too small or narrow. |
| Stunning designs and color options. | Shoes are not cost-friendly, given the competition. |
| Full surface outsole helps with durability. | Not optimal for long-distance running. |
| Hoka's popular Oversized EVA foam for comfort and performance. | Women's shoe may be discontinued. |
| Great cushioning. | This shoe lacks in flexibility. |
| Wide range of foot sizes, including width. |   |
Our Recommendations
Who is the shoe best for?
The Hoka One Infinite running shoe is a great and stable shoe, given its price and the competition. These shoes are best for people who are seeking high-quality shoe, great features, unique sole technology, and shoes that can standard running surfaces.
So, if you are a track runner or simply enjoy running on roads, sidewalks, or smooth terrains, the Hoka One Infinite is certainly worth your consideration.
Is the Hoka One Infinite worth it?
Looking at the price tag of the Hoka One Infinite, you might be wondering, are these shoes worth the price? If you consider the Late-Stage Meta-Rocker technology, full surface outsole, the oversized EVA foam, and the appealing design and nature of the shoe, the Hoka One Infinite running shoes are worth it.
This shoe is a well-designed and thought-out shoe to ensure durability, stability, and performance. There is a reason why this shoe has been rated a great running shoe and now it's your turn to find out.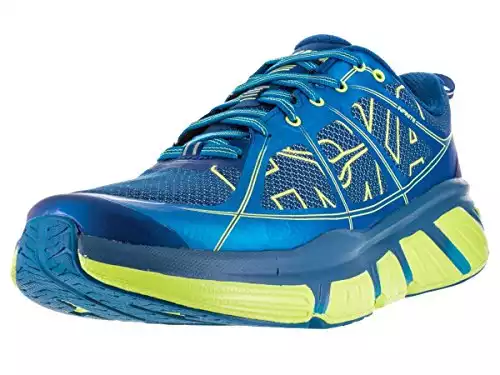 What about special situations/feet ailments?
You might wonder if these shoes are effective for those special situations or those who suffer from specific feet ailments like flat feet, planter's fasciitis, or overpronation.
The Hoka One Infinite running shoes may not prove optimal for individuals that suffer from flat feet or overpronation. However, Hoka One does offer a wide variety of shoes that may support your specific needs.
Further Reading on Running Shoes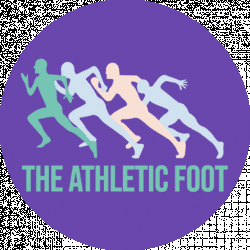 Latest posts by The Athletic Foot Team
(see all)