Trail running is entirely different to flat terrain running and requires it's own specific niche of shoes. When on a trail, nature's unexpected terrain could easily be a deterrent for walkers or runners without the proper trail shoes and cushioning.
In fact, the only way to enhance your trail running performance is through properly designed midsoles and outsoles to handle the most rigorous of trails.
As you might imagine, there are a wide variety of shoe brands that offer trail running shoes. As a result, there are different shoe technology and innovations to enhance trail performance.
An example of this would be the Asics Gel Venture 6.
In this article, we are going to make an Asics Gel Venture review for this trail running shoes and share some key insights prior to purchasing any trail-intended shoe.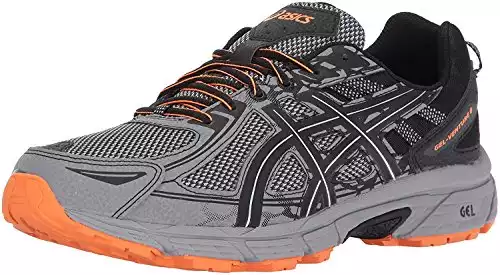 Product Specifications and Breakdown
 
Asics Gel Venture 6
Type of Shoe
Trail Running
Weight
11.2 Ounces – Men

9 Ounces – Women

Price
$100 (For the latest prices and discounts, check here)
Heel Drop
10 mm
Midsole Technology
Rearfoot GEL Cushioning
Outsole Technology
AHAR Rubber Technology
Upper Design
Synthetic Mesh
Flexibility
Moderate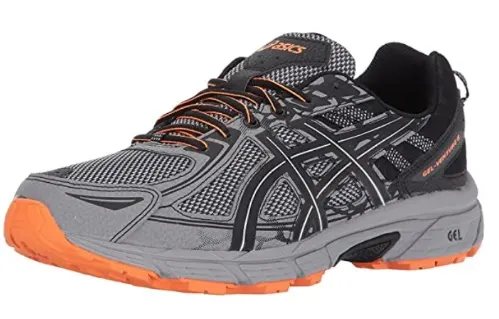 Most Notable Features
EVA midsole
Rear-foot gel cushioning system for the foot
Breathable synthetic mesh upper
Removable foam insole
Comfortable AHAR rubber technology
Numerous colors and designs to choose from.
Latest Updates and Changes
The Asics Gel Venture 6 walking shoes are the latest installment in the Gel Venture trail running shoes series. Since the previous Gel Venture 5.
Asics has enhanced the mesh upper design in efforts to provide runners with more breathability and support.
In previous Gel Venture shoes, consumers have complained about moist feet and undesirable odors.
Previous Asics customers will find similarities in the midsole technology; however, you can anticipate better cushioning and fit.
The most definable difference with the Gel Venture 6 and previous series is the now removable insole.
Sole Technology
If you are looking to pick a shoe designed with comfort and cushioning in mind, it's important to look at the different outsole and midsole technology.
It's these two specific areas that are the driving forces of a high-quality shoe. Whether on a smooth or bumpy trail, Asics is known for its innovative sole technology features and maximum comfort and cushion feeling.
Outsole
Given the type of shoe and running environment these durable shoes are built for, Asics designed the breathable Gel Venture 6 trail shoes with trail-based shoe technology.
These walking shoes were built with reverse lugs to help with stronger traction for rigid surfaces.
To add greater durability, Asics also used their patented AHAR Rubber Technology, or Asics High Abrasion Rubber.
This is a powerful and durable material that not only helps with handling the terrain but also enhancing comfortability and consumer control.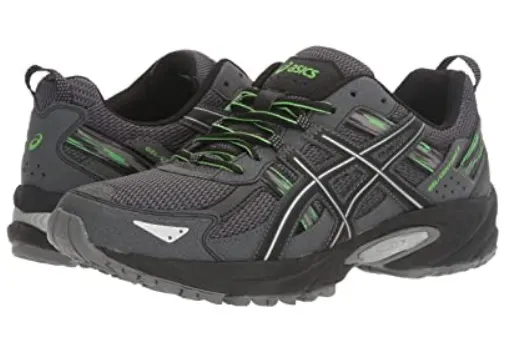 Midsole
The breathable Asics Gel Venture 6 is known for its unique Rearfoot GEL cushioning, hence where the name of the shoe comes from.
This midsole gel technology is designed to help with energy-return and running or walking fatigue, especially for heavier runners.
In accordance with their website, Asics was very careful in designing these pair of shoes. The midsole is for individuals who are neutral on the pronation scale.
Asics also included a removable insole feature so consumers can customize their Gel Venture 6 to their liking.
Upper
The Asics Gel Venture 6 pair of shoes are designed with a synthetic mesh upper to promote flexibility, good fit, and durability, which can be seen in the type of durable materials used.
Given the breathable mesh technology, the Gel Venture 6 shoes offer great breathability alongside a fabric that lines the entire upper to promote even greater breathability and comfortability for the foot.
Durability
The Gel Venture series of shoes from Asics has always been known for their durability. These shoes are designed with Rearfoot GEL technology cushioning,
AHAR Rubber Technology, and synthetic mesh, all of which promote a more durable and longer-lasting shoe.
If you are a veteran and frequent Asics customer, you will quickly notice the resemblance between previous Gel Venture shoes and the Gel Venture 6.
Flexibility
The Asics Gel Venture 6 is designed with a comfortable feeling and flexibility in mind. This can be seen by the durable materials utilized and the technology used for the soles.
For example, the synthetic mesh design of the upper promotes greater flexibility, allowing your feet and ankle to fit properly and safely move.
Traction
The traction of this trail shoe is imperative for a successful and pain-free running performance.
The comfortable Asics Gel Venture 6, given the AHAR Rubber Technology, is designed with great traction plus his cushioning.
These shoes can handle both smooth and rough surfaces without the risk or fear of quick wear and tear.
One word of caution: these shoes were not intended for typical running on roads or treadmills. If you are looking for this type of shoes, Asics offers ample high-quality running shoes to pick from.
Design
Asics has built a reputation in the shoe industry for its unique and flashy designs. The Asics Gel-Venture 6 only serves to enhance this reputation with its many different designs.
The company has developed a different set of designs, depending on gender.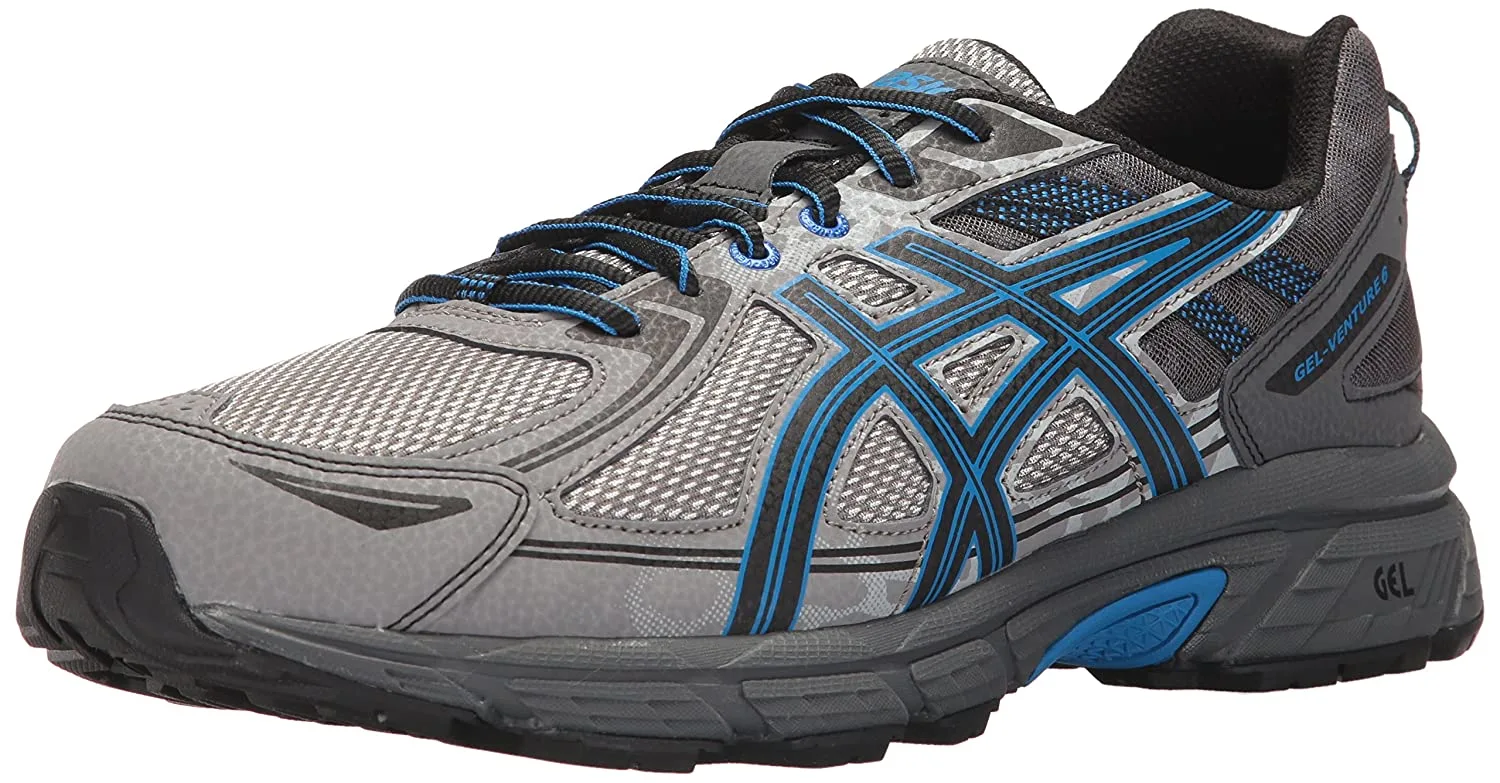 Aluminum/Black/Directoire Blue
Black/Phantom/Mid Grey
Frost Grey/Phantom/Black
Indigo Blue/Black/Energy Green
Luchee/Black/Whisper White
Carbon/Black/Pink Peacock
Phantom/Coral/Lime
Black/Carbon/Neon-Lime
Ice Green/Black/Cherry Tomato
Indigo Blue/Black/Coral
Black/Carbon Green
Castlerock/Silver/Honeydew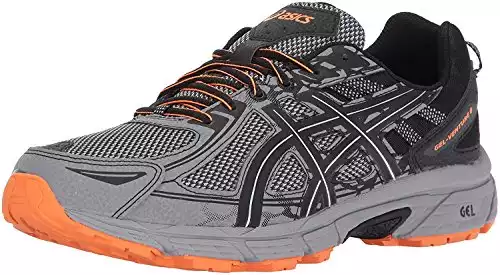 Safety Measure
The Asics Gel Venture 6 was not necessarily built with any added safety measures.
Asics did take the precaution of building the Gel Venture 6 with strong rubber outsole technology to secure any trail runner regardless of the terrain.
However, these shoes do not come with any reflective technology to protect consumers during dusk or night time walks or runs.
Support
If you are planning on running on trails or walking the dog around the local lake, a supportive shoe will make all the difference.
Asics is a well-known brand who has built their reputation on designing and selling highly-supportive shoes – the Gel Venture 6 is a true testament of this.
This trail running shoe comes with the popular Rear-foot GEL cushioning, which provides the support for your feet and ankles.
The most notable part of these supports are the foam soles, which offer great support and shock absorption.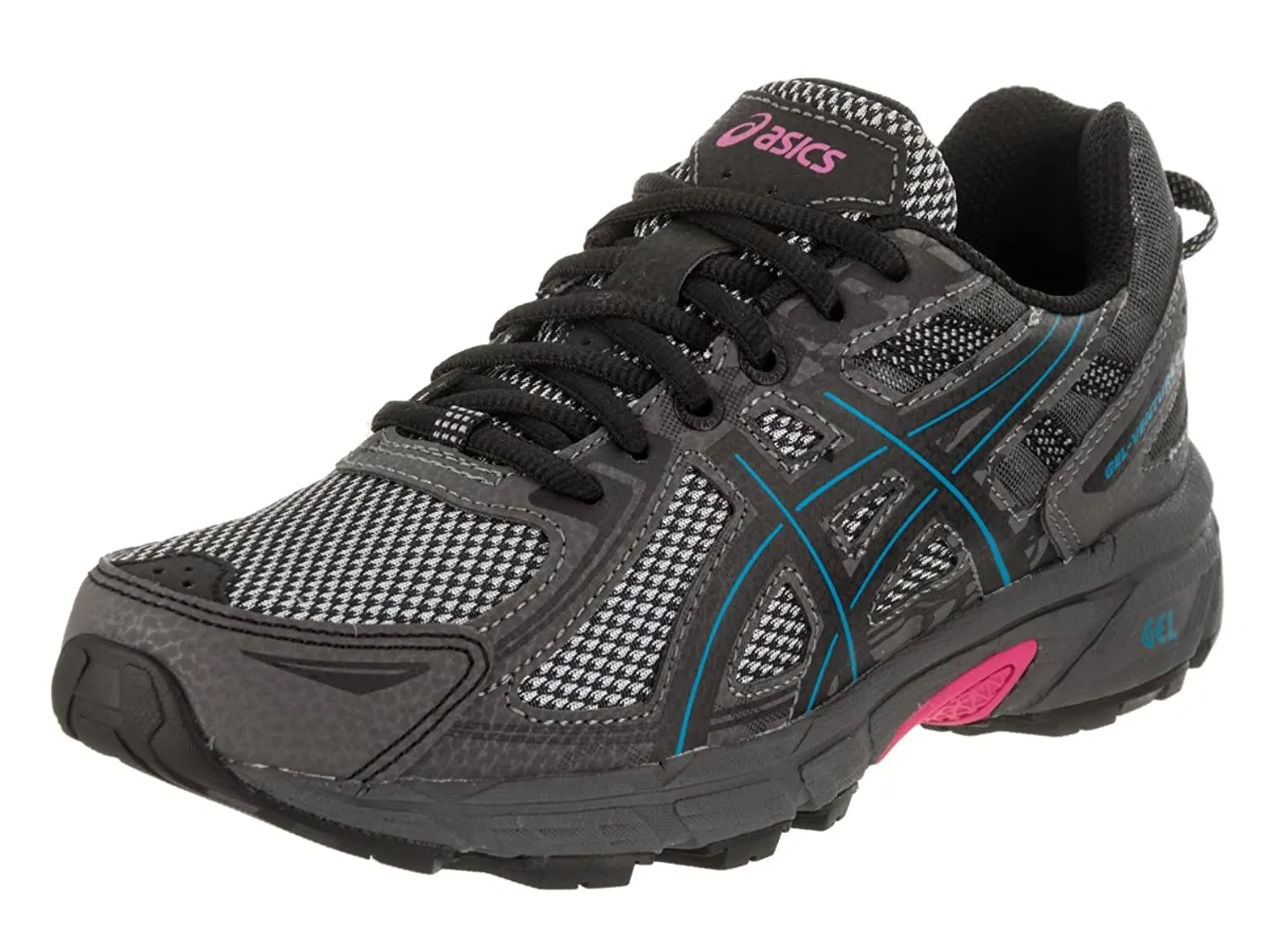 Sizing
In efforts to reach a wider audience, Asics designed the Gel Venture 6 for a variety of sizes and fit.
The Gel Venture 6 trail shoes, for both men and women, are 20mm in heel height and 10mm in forefoot height. It's important to note that the Asics Gel Venture 6 are known to run large.
Moreover, these comfortable shoes tend to stretch, causing the trail shoe to run even larger with extended use. As far as sizing is concerned, the Gel Venture 6 comes in the following sizes:
Even though there is a wide selection of sizes, it is advised to take caution when selecting a size. The Gel Venture 6 shoes tend to come bigger than expected.
Pros and Cons
Pros
Built from great and strong materials
Comfortable for long-distances
Shoes fit snug to the foot
Supportive heel colar
Appealing designs and options
Traction to the ground
Cost-friendly
Cons
Heavier than other trail or running shoes
Lack of true to size
Other asics shoes are more comfortable
Midsole bounce-back is not as strong
Not for high-arches
Difficult to clean if dirty
Our Recommendation
Who is the shoe best for?
The Asics Gel Venture 6 trail running shoes are an optimal choice for individuals who are planning on doing frequent walking and running in natural environments.
While these shoes can handle smooth services, like roads or sidewalks, running shoes are designed for these surfaces, not the Gel Venture 6.
Given the outsole technology, the Gel Venture 6 is designed to handle hiking trails, lake walks and even climbing.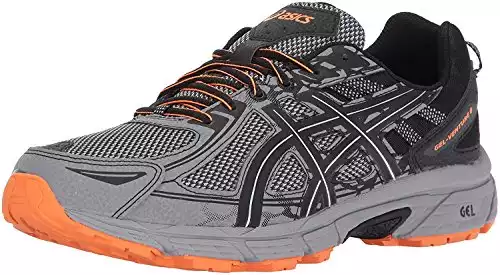 Is the Asics Gel Venture 6 worth it?
If you are looking at purchasing a pair of Asics, you are in the right market for a high-quality shoe company. Asics is known for innovative shoe technology and unique designs.
So, are the Asics Gel Venture 6 worth the money? This popular trail running shoe is not only versatile, but it can also be considered an all-rounder shoe.
Given its comfy upper, supportive midsole technology, and durable outsole, an Asics Gel Venture 6 is a great trail running shoe and worth any adventurous trail runner's consideration.
Further read: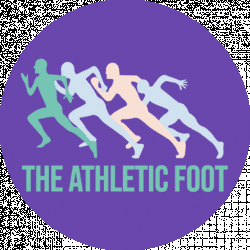 Latest posts by The Athletic Foot Team
(see all)