A runner's performance is part skill, part quality of the running shoe. Any high-performance runner can agree that your choice of shoe is an essential ingredient for a productive running experience.
Otherwise, a shoe lacking in the midsole or outsole technology could leave a runner underperforming, in pain, or on the ground. In recent years, the technology advancements around the world are leaking into the shoe industry.
More shoe companies are beginning to creatively craft innovative running shoes built with impressive technology to enhance performance, comfortability, and durability.
It's a trifecta balance that companies strive to reach. One shoe company that has consistently raised the bar with each of their shoes is Saucony.
The latest installment in this company's popular series is the Saucony Guide 10.
In this article, we are going to dissect this road running shoe and share some advice to help make purchasing your next running shoe that much easier.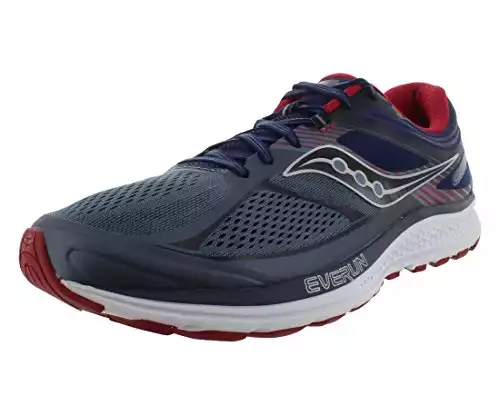 Product Specifications and Breakdown
 
Saucony Guide 10 
Type of Shoe
Road Running
Weight
10 Ounces – Men

8.7 Ounces – Women

Price
$47-$205 (For the latest prices and discounts, check here)
Heel Drop
8 mm
Midsole Technology
Everun Technology with Saucony's SSL EVA foam.
Outsole Technology
Saucony Tri-flex Outsole Technology with XT-900 carbon rubber.
Upper Design
FlexFilm and Rundry technology
Flexibility
Very
Most Notable Features
Everun technology enhances running performance.
Various bright colors and designs.
Tri-flex outsole improves flexibility and traction.
Light-weight design and technology.
Flexfilm technology enhances flexibility.
Rundry technology keeps the running shoe dry and not moist.
Sole Technology
Before purchasing any running shoe, it's essential to consider the type of sole technology being used.
The midsole, insole, and outsole are vital components that ensure the stability and security of the runner to enhance and increase performance output.
The Saucony brand has always been known for their innovative sole technology.
For the Guide 10 running shoe, Saucony constructed these shoes for the best possible flexibility and traction.
With Tri-Flex groves and outsole technology, these shoes easily grip the ground and provide the runner with the support and stability for the best performance.
With XT-900 carbon rubber and IBR+ rubber, these shoes also provide the protection and durability to last for hundreds of miles.
The Saucony Guide 10 running shoes are designed with Everun Midsole Technology, which can be found over the SSL EVA foam.
Both of these technologies are designed to promote better support, flexibility, and energy return when running.
Veteran Saucony consumers will find great joy with the deep grooves in the midsole, which will help provide the runner with better control.
Upper
Frequent consumers of the Saucony Guide running shoe series will notice a grave difference in the upper material and technology.
In Guide 10, these shoes are designed with FLEXFILM technology and ventilated mesh.
The best part about the Guide 10 running shoes is the new RunDry fabric, this helps reduce moisture and irritation during longer runs.
This ventilated mesh promotes greater breathability than previous Guide shoes, which previous consumers will quickly notice.
Durability
Given the material used to create the Guide 10 running shoes, Saucony ensured that these shoes would last for well over 350 daily running miles, which is a bit longer than previous Guide running shoes.
With EVERUN technology and SSL EVA Foam, runners will find comfort even to the very last mile of the shoes.
However, it is important to note that, if you are using these shoes for walking or running on rough terrains, you may find these shoes breaking down quicker than anticipated.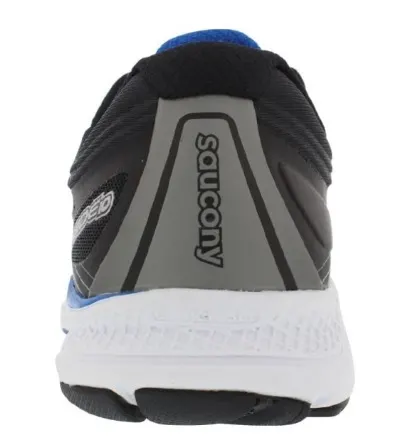 Comfortability
The Saucony Guide 10 shoes are also known for the great sources of padding to promote enhanced comfortability.
This can be attributed to the EVERUN technology and cushioning through the midsole and insole. Veterans of the Saucony brand might note that the upper in the Guide 10 is more comfortable than its relatives.
There is no break-in period, meaning consumers can begin running the moment they receive their shoes.
One word of caution when it comes to the padding and comfortability: some runners may find that Saucony overdid it on the padding, sacrificing flexibility and motion for comfortability.
Flexibility
The Saucony Guide 10 running shoes were constructed with stability and then flexibility. You may think otherwise when you take into consideration the technology used to build the outsole, midsole, and insole of the physical shoe.
FLEXFILM and Tri-Flex are the two noticeable innovations and they even include the prefix, flex. However, much of this shoe is focused on stability but the sole technology is meant to bring the much-needed balance for running performance.
Traction
If there is one area where the Saucony Guide 10 running shoes shine, it's in traction. The outsole and top sole are great sources for energy-response and return while also providing the runner control and balance.
Any veteran of the Saucony brand will find familiarities in the design of the lugs and grip with previous shoes.
In light of the grips and lugs, these shoes are great for both smooth terrains outdoors and indoors. A runner may want to avoid any rough terrains as this will only expedite wear and tear.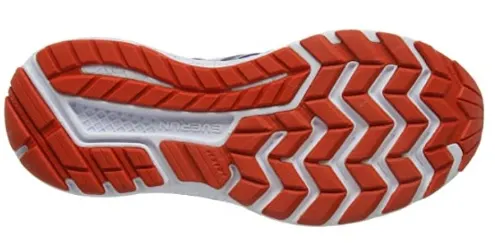 Design
As we discussed earlier in the review, one of the key features of the Saucony Guide 10 is the variety of bright designs and colors of shoes.
Granted, these colors and designs are dependent upon the gender-make of the shoe.
Men
Grey black
Blue navy
Blue, black, and red
Grey navy
Lime, black, and citron
Blue, black, and red.
Women
Purple navy
Silver and berry
Teal, navy, and pink
Light blue and blue
Maru and black
Multicolor, silver, and berry.
Safety Measures
When looking at the Saucony Guide 10 build, it's clear that there are not many safety measures implemented into the design.
Typically, running shoes include different reflective properties to secure runners for the night-time or early-morning runs.
Aside from the comfortable and firm grip of the upper to protect consumers from slipping or falling, this shoe lacks in this department.
In our opinion, this is the shoe's biggest downfall.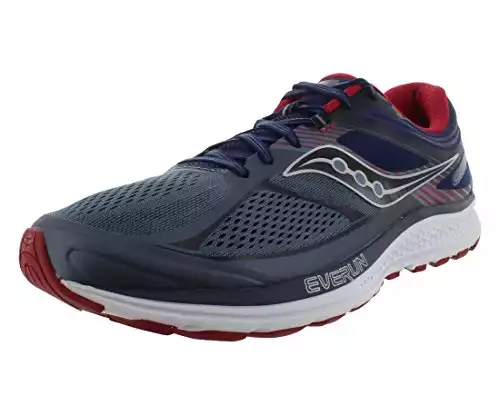 Support
When it comes to supporting, the Saucony Guide 10 provide great care for runners suffering from over-pronation or who need better arch support.
This can be attributed to the EVERUN technology and the SSL EVA foam.
Moreover, the upper is designed to keep the runner's foot in place, minimizing slips and trips. Keep in mind, the Guide 10 series is built for stability and runner's support.
Sizing
To include as many runners as possible, the Saucony Guide 10 running shoes are offered and made in wide variety of sizes and widths.
A word of caution: size and width is an important consideration as, depending on the size and custom widths, the cost of the shoe may vary.
The Guide 10 running shoes, for both men and women, are 27mm in heel height and 19mm in forefoot height. As always, size is dependent on gender. As far as sizing is concerned, the Saucony Guide 10 running shoes come in the following sizes.
Men – 7 D(M) – 16 D(M)
Women – 5 B(M) – 12 B(M)
It is advised to take caution when purchasing your first pair of shoes from Saucony. Typically, these shoes run smaller than anticipated. In light of this, if you are not careful, you might for the toe box too narrow and uncomfortable to run in.
Pros and Cons
Pros
Lightweight running shoe.
Great for everyday running.
Comfortable and supportive.
Good for over-pronation.
Lasts over 350 daily running miles.
RunDry technology for clean, dry runs.
Cons
Guide 10 does not run true-to-size.
Women's colors and designs are limited.
Can be pricey depending on size and order.
Toe box may be too narrow for some runners.
Our Recommendations
Who is the shoe best for?
The Saucony Guide 10 running shoes are optimal for people that are seeking comfortable and supportive shoes for everyday running.
This may entail running outside on the road or sidewalk, heading to the local gym, or running on a track.
On top of this, the Guide 10 running shoes are great for individuals who suffer from over-pronation or require shoes with better arch support.
With supportive technology in the midsole and insole, most runners will find these shoes a comforting and performance enhancing running experience.
Is the Saucony Guide 10 running shoes worth it?
Saucony is a widely recognized shoe brand known for their great shoes, innovative technology, and durable builds.
The Guide 10 running shoe is the latest installment in the Guide series and does not disappoint new or previous customers of Saucony.
So, is the shoe worth it?
By pure mechanics and design of the shoe, the Guide 10 running shoe is most certainly worth any runner's consideration.
However, it's recommended to do proper research on different prices before purchasing a pair of Saucony Guide 10s as a few websites are selling a pair for over $200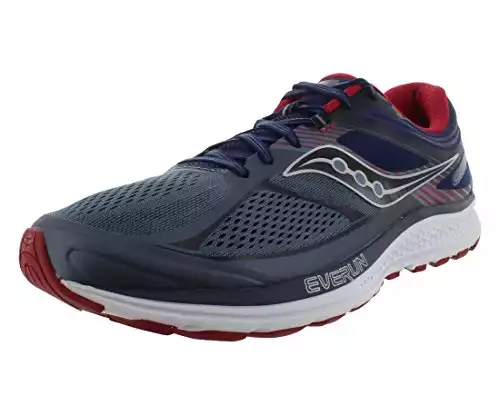 (For the latest prices and discounts, check here).
If you can land a great deal or sale, these shoes may open doors to new running avenues.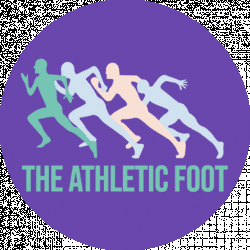 Latest posts by The Athletic Foot Team
(see all)