If you're a running enthusiast then the Internet is always a great place to find information, and if you're wondering which running blogs are worth your time then this article is for you. In this post, we'll review 20 of the best running blogs you should consider following. Buckle up, it is going to be a long one!
Amanda Brooks is a traveling and fitness enthusiast behind Run To Finish blog, which is actually one of the finest running blogs you can find on the web. In this blog, you will everything from motivational articles to get you fired up on the track to running gear, health nutrition tips for beginners and experienced runners etc.
Amanda has also compiled a number of eBooks for the training aspects of running like the best running gear for different seasons, how to overcome injury challenges like the Iliotibial Band Syndrome, weight loss etc. It is certainly up there with the running blogs that you should be checking out.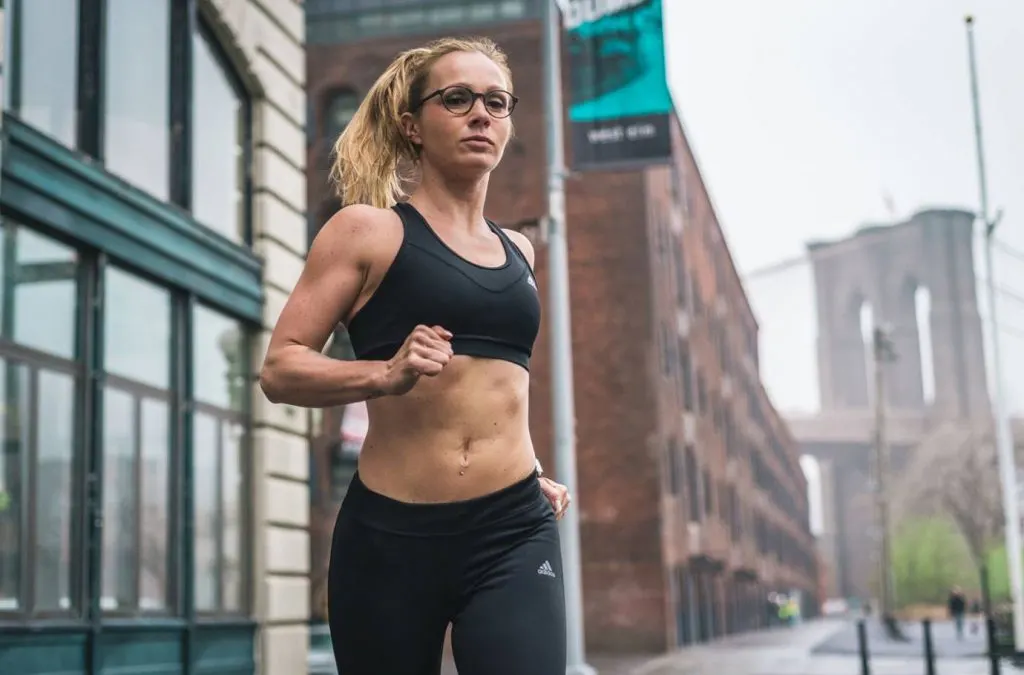 RunningBrina is a running and fitness blog by New York City-based athlete and certified coach, Sabrina Wieser. The RunningBrina site mainly covers workout tips and the dietary aspects of running targeted at inspiring and educating runners- mainly beginner runners.
The beauty with this blog is that most of the stories you will read have a personal touch from someone who wasn't exactly a big fan of exercising! Additionally, you will get some reviews about races particularly those in and around NYC.
Cathy is a blogger with an inspiring story behind her love for running, cycling and general fitness. She was an avid smoker since she was around 11 but long story short, she quit smoking after 25 years in the hook and took up running and fitness.
JogBlog is a blog where you will find Cathy's inspiring stories, educative tips for runners including what to and what not to eat like a runner. She doesn't post blog articles weekly or quite frequently but her blog is one you should be reading.

Carrot N Cakes is a personal blog about food, staying fit, and living healthy. It is a blog by Tina Haupert and honestly, it isn't just about running. In fact, the perspective of the blog is often food which is no surprise given that Tina is certified in training and exercise nutrition.
Carrot N Cakes is one of the best blogs for women given that it covers diverse topics including CrossFit, Running, Fit Pregnancy, fitness and healthy recipes, workouts, self-care topics and much more. You can also find out tons of information about nutrition plans and supplements from the site.
Dirty Old Sneakers is a blog by Eric Rayvid, a PR professional who is also a keen blogger and a full-time endurance sports enthusiast. He is yet another runner on this list who didn't want anything to do with running before getting to a turning point. In Eric's case, he was overweight and enjoyed smoking up to a pack-and-a-half-a-day with most of his time spent on a couch.
His life took a new turn when one day he decided to try hitting the treadmill in the gym. Slowly, he got the courage to start running outside and as they say, the rest is history. Eric now runs an average of 30 miles every week while he also creates incredible blogs and videos in the realm of running. His blog features everything running, cycling and at times even swimming. You will get to learn a thing or two about nutrition, training, finding running shoes and lots of motivation to get you running!
The Runner dad is a running blog by a dad, targeted at encouraging other dads to take the challenge of parenting and exercising. The blog started out a personal blog but it has grown to even attract other top contributors who blog about running, fitness, parenting and just about anything motivating and inspiring. It is a nice running blog for men, particularly those with kids.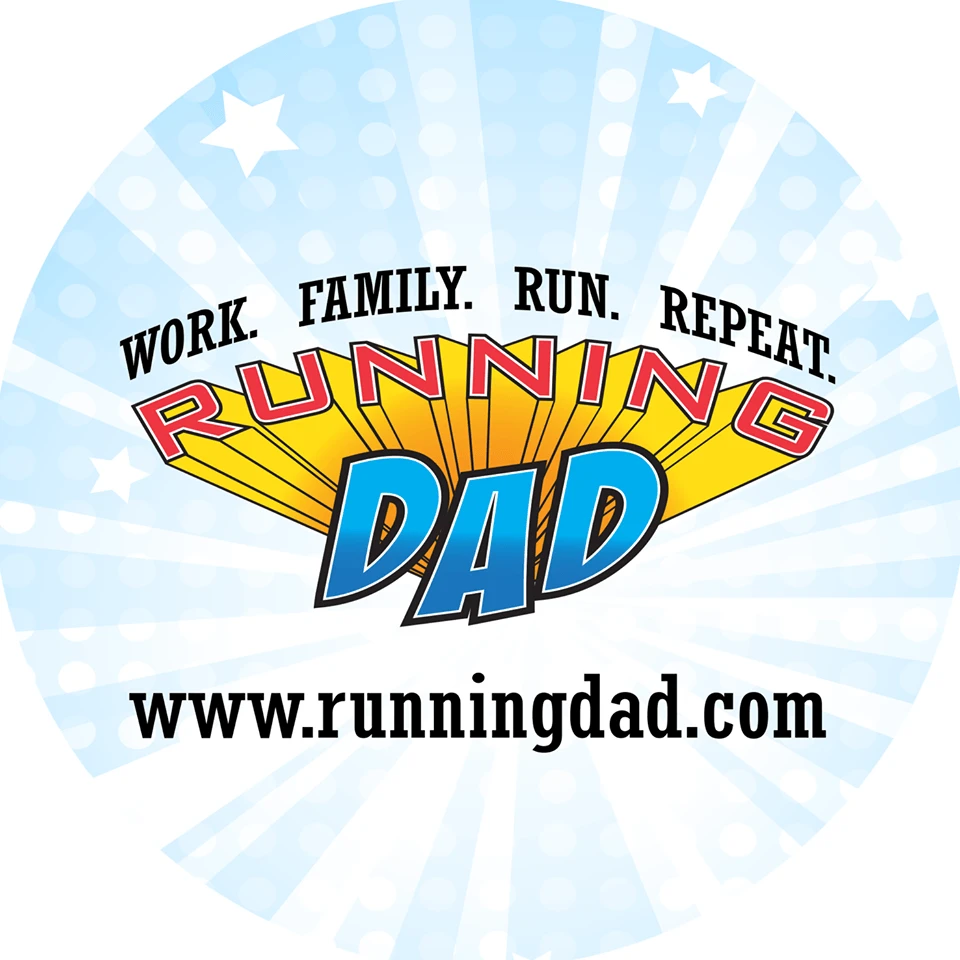 Not to be confused with the Runner Dad, The Running Dad is a personal blog by graphic designer and running coach Jeremy Sanders. His story is also an exciting one. In 2004, he lost his born son to Hydrops Fetalis, a feat that led him to stressful drinking & subsequently weight gain.
It, however, took a turn on 2011 when he started running and since then he has picked up a Road Runners Club of America Certified Running Coach certification and trained runners for marathons. His blog covers his personal stories, running gadgets, running tips, interviews, nutrition tips etc.
Hungry Runner Girl is one of the most popular running blogs for women and it is certainly no fluke. This is a personal blog by Janae, a mom in love with running. She started running at the age of 12 and she has never looked back.
Since then she has managed to participate in 10 marathons and dozens of other half marathons. That said, she has had some lows and highs and The Hungry Runner Girl is a blog where you get to follow her journey in running, her adventure and family life etc.

Linzie Starr is another endurance sports fanatic on this list who also happens to churn out great content via his blog. He discovered his passion for running accidentally and he has since participated in over 25 marathons and lots of other half-marathons.
His sharp endurance blog is where he shares stories about races and reviewing related products. You will not just learn a lot from this road and trail runner, he will occasionally give out some products and entries to races to the readers.
Dr. Nicholas Campitelli otherwise known as Dr. Nick is a podiatrist in Akro with a specialization in foot and ankle surgery. He focuses on sports medicine mostly treating running injuries using conservative measures with orthotics and shoe gear changes.
He has been kind enough to lend out is experience through the marvelous Dr. Nick's Running blog. Here you will get to read about gears, running shoe reviews and injuries-including how to prevent or manage the likes of Plantar Fascitis, Stress Fractures, Knee Pain etc.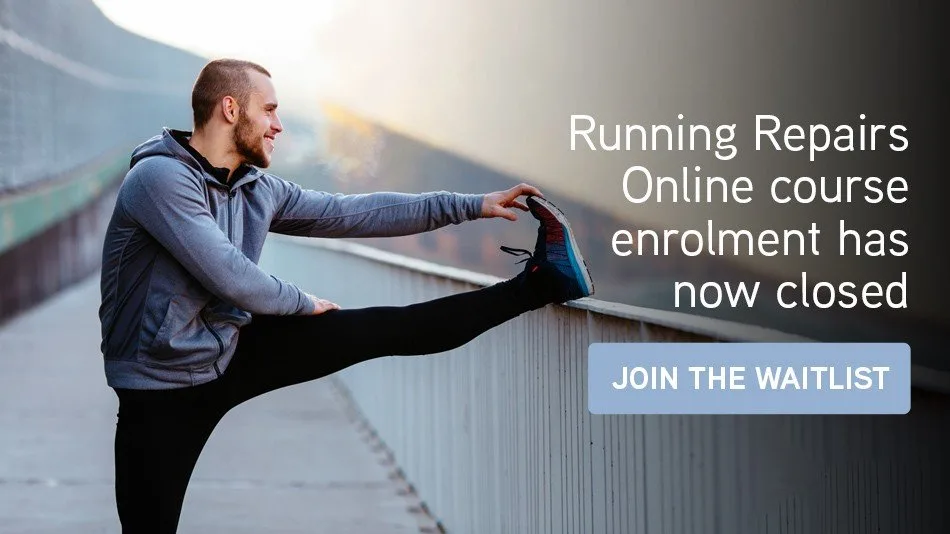 RunningPhysio is another blog targeted at covering injury and the well-being of athletes. It is written by Tom, a physiotherapist with over 15 years of experience working in the UK and abroad. He also loves running (he has participated in half-marathons and full marathons) which perhaps explain his interest in working with Athletes.
RunningPhysio was started in 2012 with a focus on helping runners training for marathons. Since then, it has evolved into a resource loved by athletes and clinicians around the globe. He has even added an online running repair course tailored for clinicians.
Runblogger is a blog by Peter Larson, a biology teacher writer and running coach with interests in running science, running shoes and running form. He has competed in some short races, ultramarathon, and marathons plus he is also a coach for beginner and intermediate 5k programs.
His blog is a nice place to follow his life while it also a good resource for those looking to learn a thing or two about shoes including getting some shoe discounts on purchases from shops like Running Warehouse, Trivillage etc.
Lazy Girl Running is a women's running blog by UK-based Athletics coach and trainer Laura Fountain, who also happens to be a journalist. She was also not into running and exercises as a kid but that changed as she approached 30. She started hitting the track and she now enjoys this plus helping others learn to love running and chase down their own dreams.
Her blog is more about coaching and training guides tailored for beginners who want to know how to run anything from short races to full marathons. If you are in London then you can also get a chance to join a running group via her blog. Additionally, there are some running related podcast episodes you can listen to, also from the blog.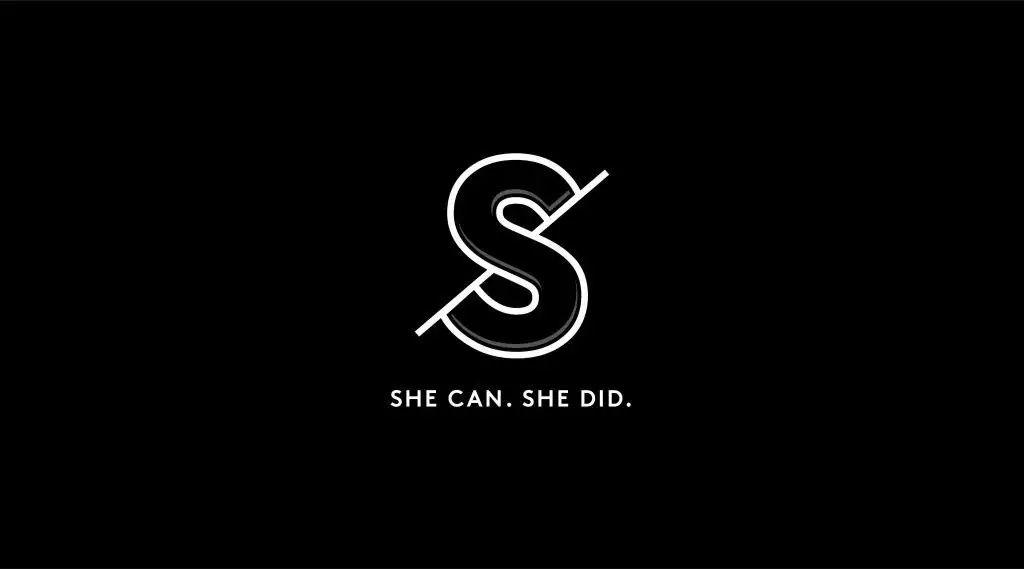 Formerly known as Run, Selfie & Repeat, She Can & She Did is a blog by Kelly Roberts that started back in 2013. She was also not a fan of running either but she turned from hating the track to a marathoner in a span of four years. Kelly describes She Can & She Did as a blog meant for "storytelling platform dedicated to a place where women could be seen, heard, and have difficult conversations".
She is quite influential online and known for campaigns such as the #SportsBraSquad. It is a fun blog that also features inspiration stories from other strong women who have beaten all the odds to take on the seemingly tough races.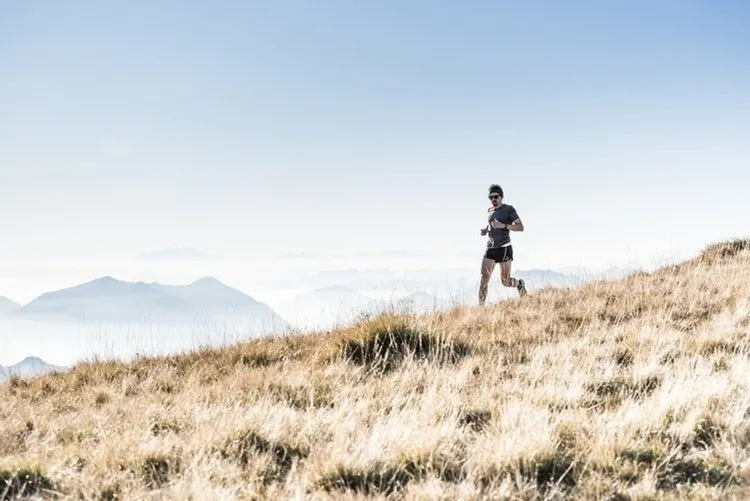 Run BullDog Run, is an adventurous blog by Steve Piers. He has been running since trying out the Barry Half Marathon in 1982 and he hasn't stopped. He now blogs as a source of inspiration to many others who are starting out and also those who are experienced.
He does so through things like motivational quotes on the blog, a recap of the races he participated in, and reviews on running shoes. He has even partnered with some shops to give out discounts to his readers via coupon codes.
DC rainmaker is a blog by Ray Maker, a triathlete in love with biking, running, and swimming. He went from Ski racing as a kid to pretty much not running for 10 years, before making an audacious comeback to athletics again in 2006. This time he went in deep to competing in triathlons then he fused his passion for computing and athletics to create DC Rainmaker in 2007.
In the blog, you will find tech reviews targeted at runners, cyclists, and triathletes. He has some amazing product reviews, how-to tips and buyer guides that break down the technical stuff in sports technology into something that is relatively easy to grasp. Once in a while, he also does some race reports and some stories revolving around his personal life.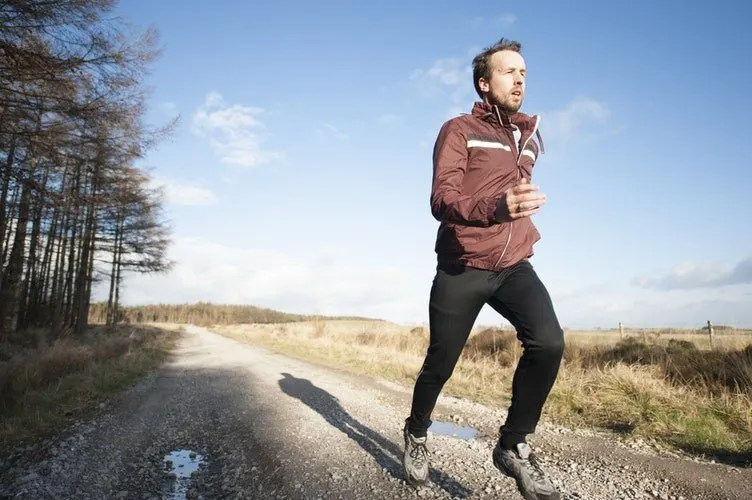 The Angry Jogger is considered to be one of the best funny running blogs on the web. It is a blog with millions of readers and written by a man who also has a moving story. His name Matt Waterworth and although he has never a problem running, he previously struggled with fast food diet and an addiction to alcohol.
Thankfully, he came through and he now writes one of the best running blogs you can follow on the Internet. His stories have a fun and witty angle to them meaning you won't bored. Be warned though, you must have a good sense of humor to keep up with the Angry Jogger!
It is a simple running blog with a funny name and definitely enticing enough to checkout. It is hosted on the free blogger platform but let that not fool you. The blog run by Irish runner Thomas, has been around since 2005. This makes it one of, if not the oldest on the list.
The blog follows the life of Thomas, mainly his athletic side. What might catch your attention is how consistent he has been over the past decade, both in running and blogging. He even has a widget where you can see his running history over time and what he is training for and of course he had to flaunt some of the blog achievement badges in there!
Healthynomics is a blog by Mark Kennedy, certified coach, and a former Kinesiologist. He uses the blog as the outlet to stay in touch with his love for science and exercise, but this time he aims at helping others stay fit.
Other than writing great blog posts related to running, he also does the Healthynomics podcast series where he interviews some of the best minds in running from coaches, physios, nutritionists to athletes themselves.
You will also get some videos with exercises that will help you get started in running on his blog. This includes warm up routines for beginner runners, runner's core routines and strength workout for runners.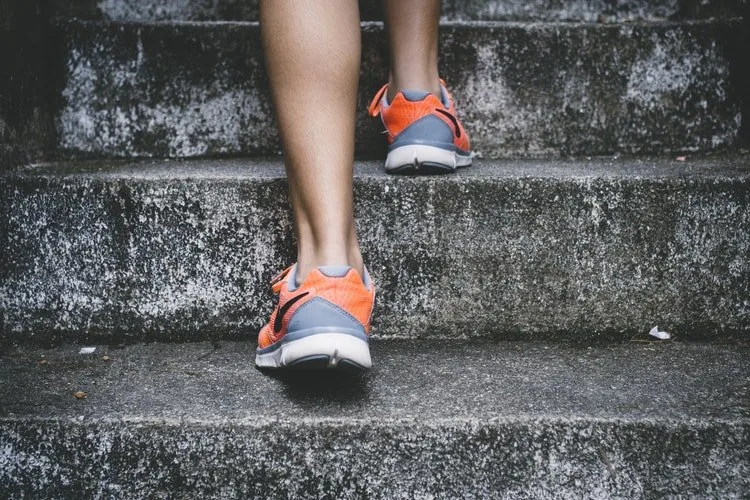 Kristina Running or rather, blogaboutrunning.com is a personal memoir featuring Kristina. She blogs and Vlogs about her life in general which includes her passion. Running! She started running in 2012, enduring her first half marathon in 2013 and managing a full one in 2014.
Her goal is to do the 50 miler and this blog is basically a place she documents the work she puts towards trying to hit that target. Other than running, you will also see any other fun things that go on in her eventful life along with her cat.
Final Thoughts
So there we have it. Our list of 20 of the best running blogs worth following if you're an avid runner.
Let us know your thoughts in the comments below if there are any other blogs worth following.
Further read: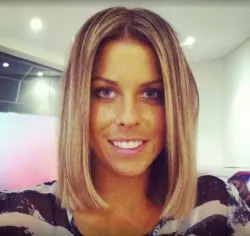 Latest posts by Jodie Chiffey
(see all)