Are you about to embark on your first obstacle race and don't know which one to choose? That's alright because I'm here to help. Warrior Dash vs Spartan Race are two of the best-known obstacle races in the US, but they each have their unique qualities that will make one more suitable for you than the other.
Warrior Dash is all about high adrenaline fun and creativity, whereas Spartan Race takes much more preparation.
In this Warrior Dash vs Spartan Race comparison, I'll give you the pros and cons of each. I'll also share my personal experience so you can make the best decision for your first obstacle race. First off, let's get to know these two races a little better.
Bottom Line Up Front
Here's the gist of it: Warrior Dash vs Spartan Race are both obstacle courses that guarantee fun and challenges. However, they attract different participants. Warrior Dash is less physically taxing, has easier obstacles, can be finished faster, and is cheaper to participate in.
Spartan Race is more ideal for hardcore athletes because it has harder and more numerous obstacles that you can't skip (unlike Warrior Dash) and takes longer to finish. It also costs significantly more to participate. However, since Warrior Dash was discontinued in 2019, you may want to look at other options like Tough Mudder and the Zombie Mud Run. If you want to know more, let's get down and dirty with the details.
Main Differences Between Warrior Dash vs Spartan Race
The main differences between Warrior Dash vs Spartan Race are:
In the Spartan Race, you'll get a penalty (such as 30 burpees) for every obstacle you're unable to complete, whereas Warrior Dash doesn't come with penalties.
Warrior Dash is beginner-friendly, whereas Spartan Race is known as one of the most challenging obstacle races in the US.
Spartan Race has more obstacles ranging from 15 to over 25, whereas Warrior Dash only has 12.
Warrior Dash is only 3 miles long, whereas Spartan Race spans 3 to over 12 miles.
Spartan Race is a more serious obstacle race designed for anyone who wants to win, whereas Warrior Dash has a more relaxed environment that focuses more on having fun than competing.
Spartan Race vs Warrior Dash: History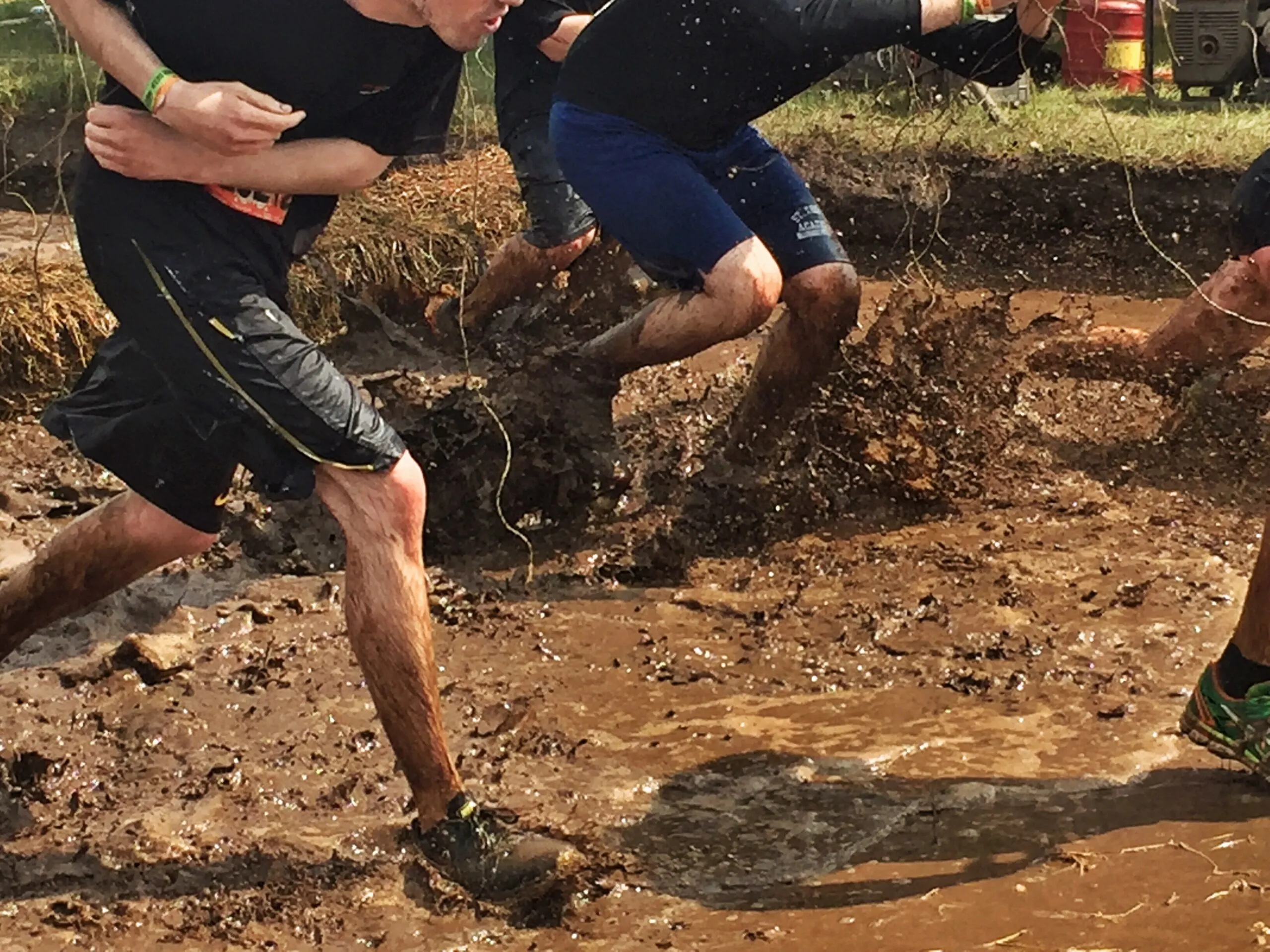 Warrior Dash may be the new kid on the block but it has rapidly grown since its inception in 2009. It's also the largest obstacle race series in the US. Spartan Race was founded in 2007, a year before Warrior Dash. It has been described as a more "serious obstacle course" than Warrior Dash which has more fun and party-like atmosphere.
The History of Spartan Race

Spartan Race began in 2007 and was inspired by founder Joe DeSena's own success and passion for obstacle races. After his first Spartan race, Joe knew that he wanted to create his own obstacle race that shared the same characteristics as the Spartan Race he had taken.
After successfully creating a race series with over 65,000 racers in three years and with over 300 races held all over the US, Joe decided to further expand his business. In 2010, he began working on Spartan Race's international expansion starting with Canada and Mexico. Since then, Spartan Race has expanded to other countries.
The History of Warrior Dash
Warrior Dash began in 2009 as a much more laid-back alternative to the more serious and competitive Spartan Race. It began with the simple idea of creating a "fun" and "unique" race experience for the participants and the spectators.
The first Warrior Dash was held in Pittsfield, Michigan, inside a cornfield where 170 people took part. From that small cornfield, it has since grown to over 80 races across North America with more than 500,000 participants.
Obstacle races were put together by Red Frog Events. Sadly, despite the hype and enthusiasm of its followers and patrons, Warrior Dash races were canceled in 2019.
Warrior Dash vs Spartan Race: Which Should You Choose?
Warrior Dash and Spartan Race are two very different races with their own unique set of challenges to overcome. One thing to keep in mind is that both races are about self-transformation, but with different approaches.
Let's take a closer look at how these races measure up against each other.
Spartan Race vs Warrior Dash: Event Types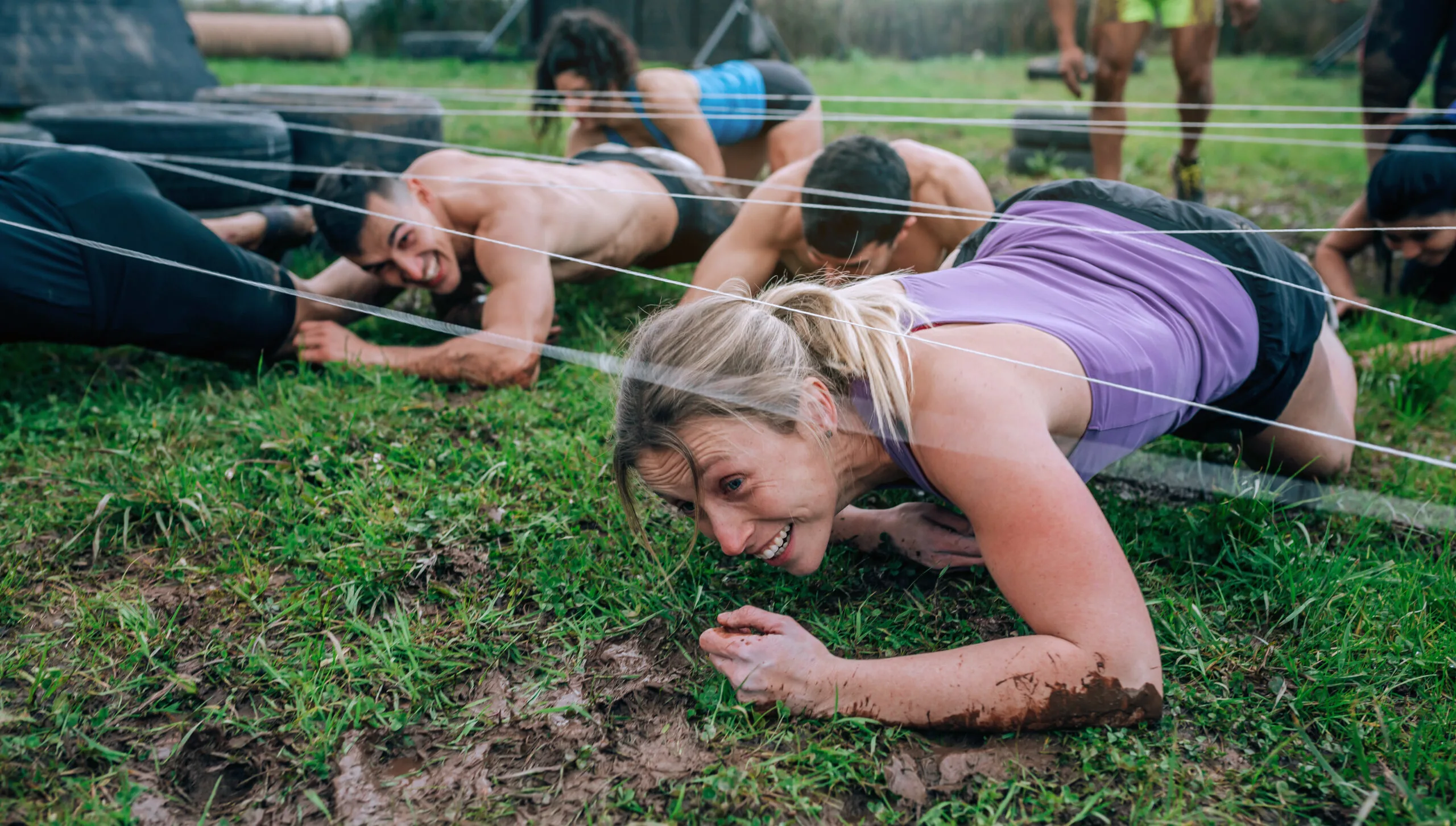 Spartan Race is one of the most challenging obstacle races in the US, but it has also been called "the best of the best" by participants. It's a serious race where racers must take their time and focus on completing each obstacle without making mistakes. In other words, it's not a race to breeze through.
In comparison, Warrior Dash is much more laid back and focused on fun. Even though you'll still be faced with some challenging obstacles, they're just not as serious as Spartans.
Spartan Race Events
Spartan Race has five different types of events: Sprint, Super, Beast, Ultra Beast, and the Agoge.
Sprint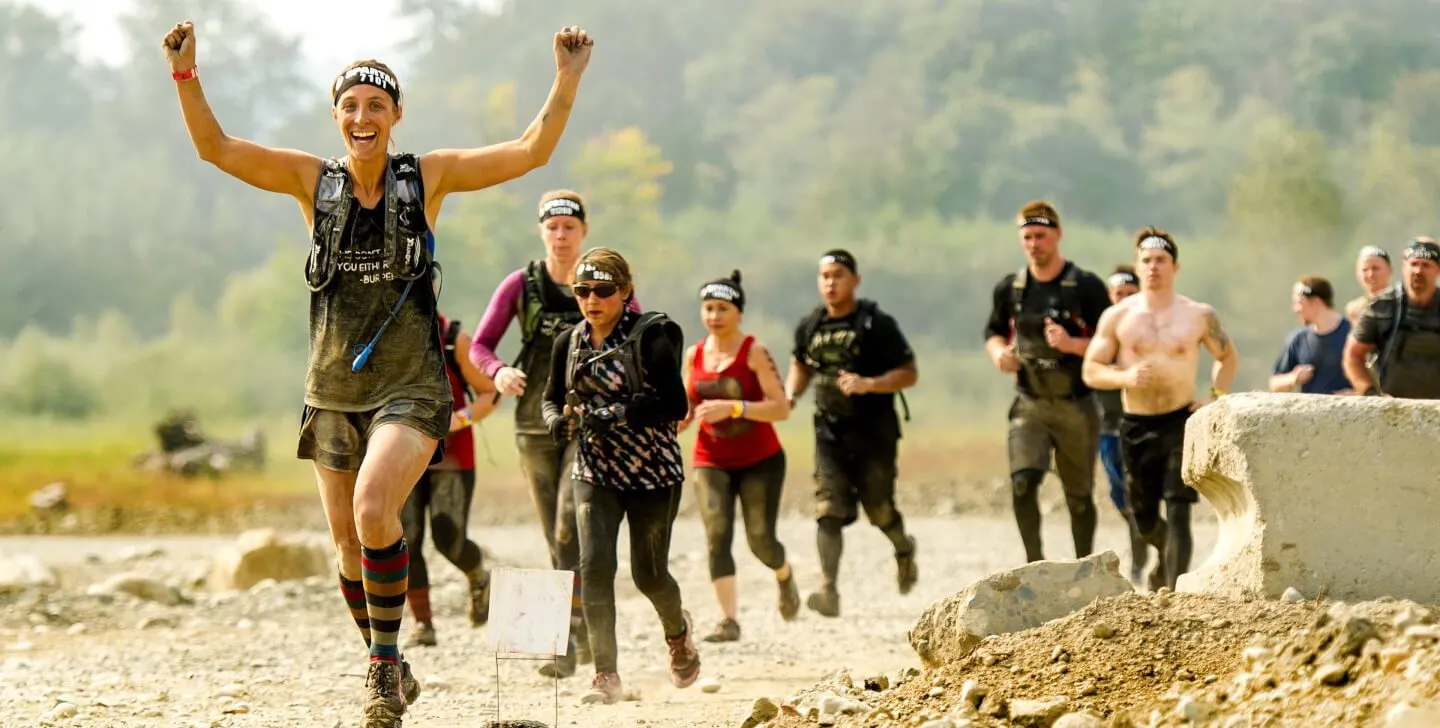 Sprint is the shortest distance Spartan Race offers and spans 3 miles. This course features up to 23 obstacles. Sprint events are for beginners and first-timers who want to give Spartan Races a try.
Super
This is the second shortest Spartan Race distance and spans over 8 miles. It's laden with over 25 more challenging obstacles. If you've gone through the Sprint event, or want something more challenging, then the Super events are a good choice for you.
Beast
Beast events are over 12 miles long and feature over 30 obstacles on rugged terrain along with other supporting events. You'll have to be very physically fit to participate in these. Once you've completed this race as well as the previous two, you'll be awarded the Spartan Trifecta achievement.
Ultra Beast
If you're a true Spartan and want to put yourself to the ultimate test, then the Ultra Beast is for you. The Ultra Beast spans over 30 miles and features more than 35 obstacles along the way. These races take place early in the morning (between 6 to 10 am) to ensure that participants can finish before dusk.
The Agoge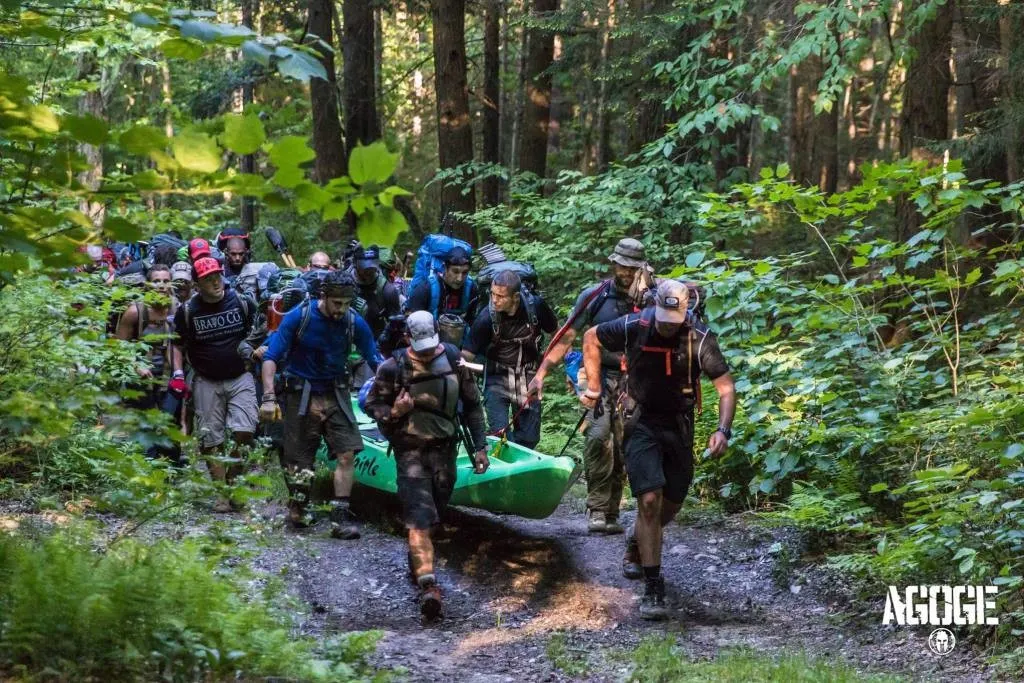 The Agoge is the first stage of Spartan Race's new training program. It's meant to mentally and physically train participants for the Ultimate Spartan Race. The Agoge takes roughly 60 hours to accomplish which means you'll have to be a little bit crazier and more experienced to compete in this race.
Spartan Honor
In addition to their 4 main events, Spartan Races also hosts an event specifically for the military community. The Spartan Honor covers a 4 to a 5-mile course with more challenging obstacles. It's included in the military program with discounted registration for current military members, veterans, and first responders.
Spartan Mountain Series
This series of events caters specifically to mountain climbers. It's a series of Spartan Races held at different mountain peaks in the US and other countries. In true Spartan form, there are weights as well as a handful of challenging obstacles to make the course even more exciting.
Spartan Kids
Spartan Races has made it a point to try and include all members of the family. Their kid races are broken up into 3 age categories for 4 to 13 year-olds. These races are anywhere from half a mile to 2 miles long and are perfect for getting your kids started early.
Warrior Dash Events
Warrior Dash is a fun alternative to your traditional 5k. Unlike the usual runs, you come face to face with fun and challenging obstacles that will leave you feeling like a real ninja warrior. What makes Warrior Dash events particularly unique is their great opportunities to get muddy, dirty, and friendly with your fellow participants.
Unlike Spartan Races, it's not about finishing first, although you do get awarded for that. Instead, it's more about partying through a 3-mile long obstacle course.
Spartan Races vs Warrior Dash: Obstacles
Obstacles are a big part of Spartan Races and Warrior Dash Events. However, there are a few differences between the two, such as the difficulty and the number of obstacles. Take a closer look at the types of obstacles you'll face below.
Spartan Race Obstacles
These are the real deal. Spartan Races offer over 25 unique obstacles in their events.
Atlas Carry
This obstacle will test your balance as you carry a heavyweight over a short distance. The heavier the weight, the more points you receive.
Barbed Wire Crawl
This obstacle requires you to crawl under a series of low-hung barbed wires.
Bucket Brigade
In a typical bucket brigade, you pass a series of buckets containing water, sand, and other liquids to each other. However, in Spartan Races, you're given a bucket that you need to fill with rocks. You'll then need to carry it through a specified course and back. Be careful, though, falling means you have to start all over again.
Fire Jump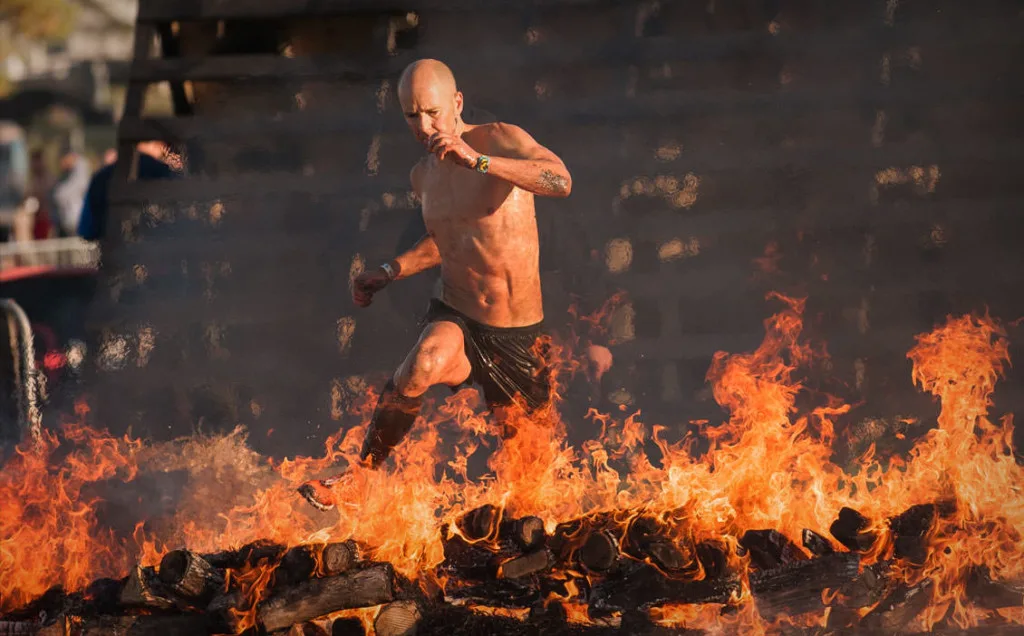 This is one of the most difficult obstacles in the Spartan Race. Participants will jump through fire and then scurry over a specially designed course.
Hercules Hoist
This obstacle requires participants to lift a heavy object with a rope and safely set it back down without a sound.
Over-Under-Through
Participants will run over, under, and through a series of walls. This obstacle is usually set in the early stages of the race to help participants warm up.
Rope Climb
Spartan Race makes the traditional rope climb much more challenging by throwing dirt, mud, and water into the mix. The result is a slippery and difficult to scale length of rope.
Spear Throw
This obstacle is exactly what it sounds like. Participants will launch a spear from a distance and try to hit targets.
Tire Drag
Tire Drag is the most difficult obstacle in the Spartan Race. This obstacle requires participants to drag a tire through mud, bumps, and holes. If that weren't challenging enough, there are specific rules for dragging the tire. For example, you need to do it while crawling.
Traverse Wall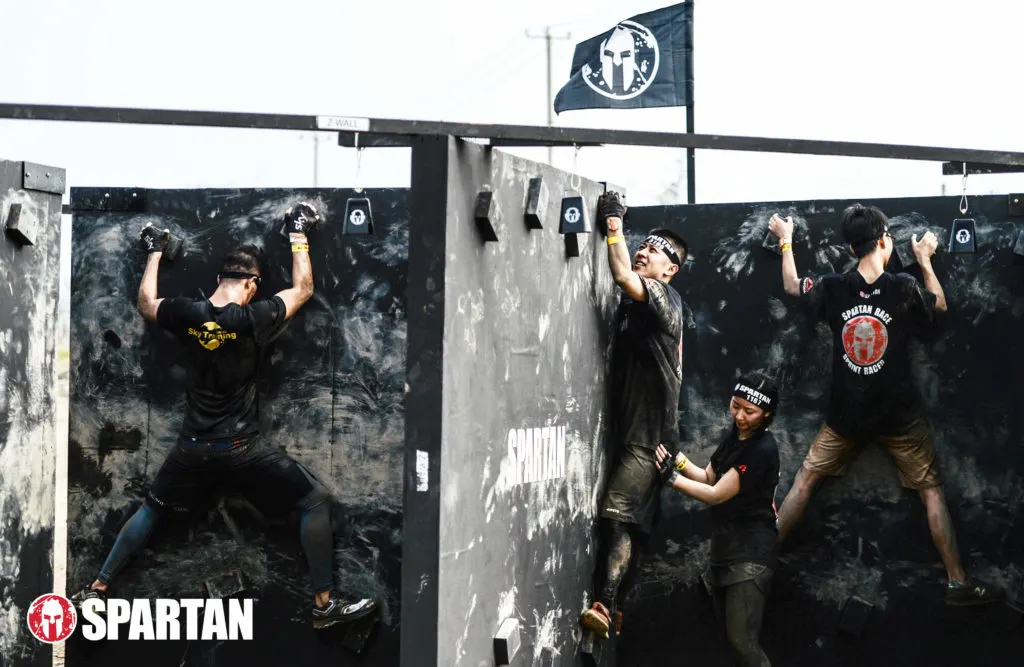 The Traverse Wall has participants traversing a wall with footholds and handholds. To finish, you'll need to ring a bell once you reach the top.
Tyrolean Traverse
The Tyrolean Traverse entails making your way across a rope that's suspended across two points. Participants make their way across by pulling themselves across the rope by either placing their body weight on top of it or by hanging from it with their backs facing the ground.
The catch? It hangs over a pool of water that you shouldn't touch unless you reach the top.
Wall Jump
The Wall Jump may sound simple, but it is one of the most difficult. Essentially, you'll need to climb over an 8-foot tall wall. Not an easy feat after you've completed all the other obstacles.
Warrior Dash Obstacles
Warrior Dash has fewer obstacles than Spartan Race. At the same time, its obstacles aren't as difficult and risky. Take a closer look at some of the obstacles you might encounter during a Warrior Dash race.
No Man's Land
Summit Plummet
Warrior Roast
Upslide Down XL
Warrior Summit
Pallet Jacked
Mud Mounds
Hang Time
Rock Slide
Super Soaker
Chained Up
The Filth Element
Down To Earth
Muddy Mayhem
Warrior Dash obstacles are simpler than the ones you'll encounter in Spartan Race. However, since the field is often smaller, new obstacles appear more often every few minutes. This makes Warrior Dash more fun and engaging. What are Warrior Dash obstacles like? Be prepared to climb through 20-foot high cargo nets, leap through truck tires, run down and through steep hills, and a bunch of mud, dirt, water, and other surprises along the way.
While Warrior Dash may be more fun, it's still quite challenging. Some of its obstacles require you to sprint over, under, through, and around walls before completing a certain obstacle. Add in some mud and water and the Warrior Dash course becomes one of the toughest courses you'll ever encounter.
However, it's still substantially easier compared to the Spartan Race. The main benefit is there aren't any mandatory obstacles in Warrior Dash, so you don't have to get stuck at any stage if you can't physically accomplish it.
Spartan Race vs Warrior Dash: Locations
Spartan Race and Warrior Dash have events in over 25 countries around the world. Some of the more popular locations include Australia, Canada, Japan, New Zealand, and the United Kingdom.
However, you really can't beat the original events held in the United States. Furthermore, when it comes to the landscapes of these two races, you won't notice much of a difference. While Spartan Race is more challenging, they're both held in natural terrains with hills, mud, dirt, and grime. Having said that, Warrior Dash usually gets muddier from the get-go.
To find a Spartan Race near you, check out this link.
As I've mentioned, both races are held in natural terrains. This means that you won't have access to electricity and any special facilities. Even though you may be allowed to bring a phone, they're discouraged by the organizers.
You should instead focus on having the necessary supplies and gear like the right shoes instead of your gadgets which could get damaged during the run.
Spartan Race vs Warrior Dash: Differences in Obstacles
Warrior Dash focuses more on the obstacles rather than their difficulty. On the other hand, when you're at a Spartan Race, you'll find that they're more concerned with making things challenging. For example, Spartan Races may have walls with a slick surface or obstacles that are difficult to climb.
Not to mention, some obstacles are mandatory, which means you'll need to accomplish them before moving on, even if it takes you hours to complete. On the other hand, Warrior Dash events are simply fun. Think of it as spring break on steroids. Without the hassle of a lengthy course, you get to race for the sheer fun and challenge of it.
Spartan Race vs Warrior Dash: The Experience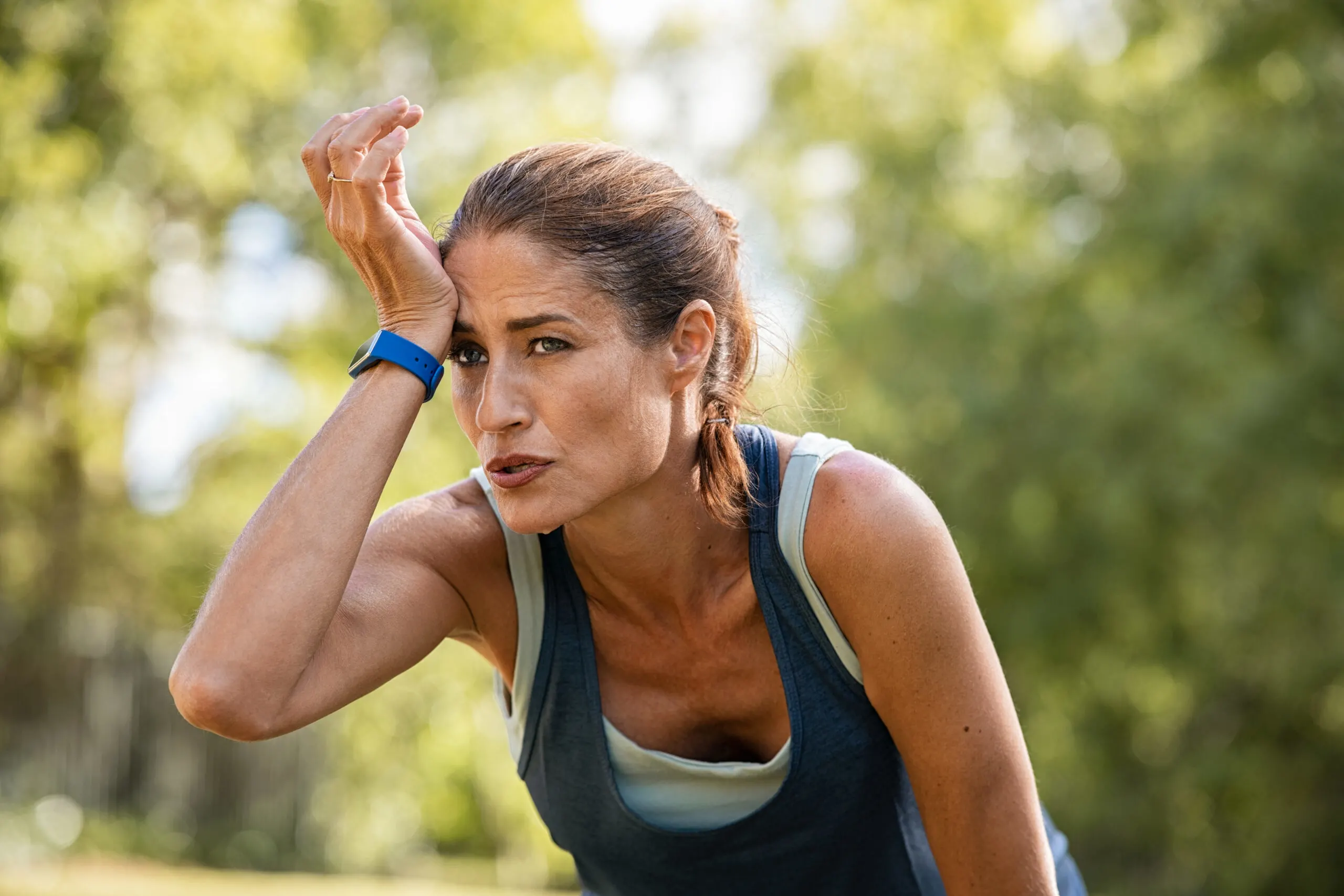 If you're joining these races purely for fun, then Warrior Dash is better suited for you. On the other hand, if you want to feel like a true Spartan by hurdling difficult obstacles, Spartan Race is a better choice.
Whichever you choose, you can count on getting a good workout by completing obstacle courses. Since Warrior Dash focuses more on fun, it's the lighter of the two and not as physically demanding.
When you join a Spartan Race, you'll notice that most of the competitors are professionals. You may encounter a few that are simply hobbyists, but you won't be able to finish a Spartan Race without any experience. On the other hand, a Warrior Dash is filled with excitement. Most participants don crazy hats and costumes to make them run more festive. You can even get a reward for wearing the wackiest get-up.
Spartan Race vs Warrior Dash: Rewards
Both races reward participants with medals for their accomplishments. Furthermore, both races also feature rigorous yet fun post-race festivals where you can meet other participants or just enjoy the festivities. Add swag and apparel after finishing the race, and you've got yourself a bounty of rewards.
Spartan Race might be more your speed when it comes to bragging rights since it's more challenging and not everyone can complete it. However, if you do finish, you can rest easy knowing that you're part of a select group of people who have accomplished such a feat.
Warrior Dash, on the other hand, is more laid back. It's fun and dripping with mud, but it doesn't hold quite the same prestige as the Spartan Race. All you need to do to win prizes is finish the race. The best finishers will be crowned champions and be given medals.
Spartan Race, on the other hand, has a tiered set of medals for everyone finishing the race. Not to mention, you also get a cash prize when you finish specific events.
Spartan Race vs Warrior Dash: Duration
Spartan Race is more time-consuming than Warrior Dash. The reason? Spartan Races have more obstacles. More obstacles mean a longer course which translates to more time on the course.
However, the great thing about Spartan Race is that it gives you more time to work at your own pace. For example, there's an obstacle where you need to crawl through a tunnel. However, you don't have a time limit to complete this task. You can take your time as long as you finish the race within the given time limit, which ranges from 3 to 8 hours.
Keep in mind, though, that you're still in a race, so be sure to move as quickly and efficiently as possible. On the other hand, Warrior Dash is shorter than the Spartan Race, with a time limit of 2 to 3 hours.
Spartan Race vs Warrior Dash: The Cost
Both are expensive. However, Spartan Race is more costly than Warrior Dash. Registering for Spartan Races can cost anywhere from a hundred to a few hundred dollars. If you want to get a better deal, you can hold off on season passes to get a good discount.
On the other hand, Warrior Dash races are a fraction of the cost of Spartan races. Keep in mind that Warrior Dash is a more fun environment with fewer obstacles which is probably why it costs less. Whichever is more up your alley, both of these obstacle races are definitely worth the price.
In the end, it just depends on your preferences and what kind of race you want to participate in.
Are There Any Alternatives?
Spartan Race and Warrior Dash have a loyal following; however, there are other obstacle races you can check out if you aren't ready to take either of these on just yet.
Each year, there are several different races with their own styles. Here are two to consider:
Tough Mudder bills itself as the ultimate endurance event. The most popular obstacle you'll encounter at a Tough Mudder race is called Electroshock Therapy.
To complete it, you'll need to wade through muddy waters that have live wires hanging on top. These wires are charged with 10,000 volts of electricity. I know what you're thinking: why would anyone want to run through 10,000 volts of electricity?
Well, the answer is simple, really — it's all about bragging rights. After all, it's nearly impossible to do!
I like to think of Tough Mudder as a cross between Warrior Dash and Spartan Race. Although it's quite challenging to traverse, it's still a really fun environment that encourages camaraderie.
For additional information, check out our article that compares Spartan Race vs. Tough Mudder.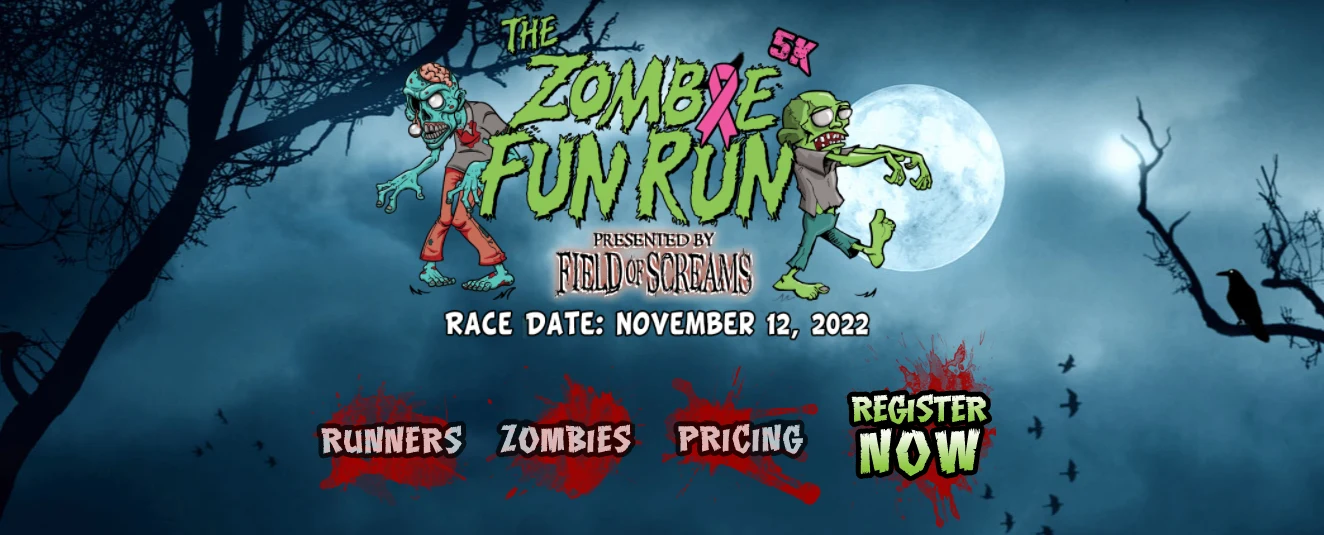 Also known as The Zombie Mudder, this event is also similar to Tough Mudder. The difference is the Zombie Mud Run is more fun since you're playing against zombies.
You can sign up as a zombie or a human in this race. Humans are given three flags that are attached to their belts. Each flag represents an organ that the zombies will attempt to "eat" throughout the course. The ultimate goal is to finish with at least one organ intact.
FAQs
Question: Which one is better?
Answer: Spartan Race is vastly superior to Warrior Dash. Not only do you have more obstacles, but the environment is also challenging and fun. On the other hand, if you aren't looking for a high-intensity race or are just looking for a good game, then Warrior Dash is for you.
Question: Which one is better?
Answer: Spartan Race is vastly superior to Warrior Dash. Not only do you have more obstacles, but the environment is also challenging and fun. On the other hand, if you aren't looking for a high-intensity race or are just looking for a good time, then Warrior Dash is for you.
Question: Is the Spartan Race harder than Warrior Dash?
Answer: Yes. The Spartan Race is significantly more difficult than Warrior Dash. While both races are fun, the Spartan Race is better if you want a tougher, more rigorous challenge. Furthermore, Spartan Race obstacles come with punishments if you're unable to accomplish them. On the other hand, the main goal of a Warrior Dash is to get muddy and finish the 5K. If you want to be prepared to run a Spartan Race, you can read our article to find out how to train for a Spartan race.
Question: Why did Warrior Dash go out of business?
Answer: In 2019, Red Frog Events shared that they decided to move away from obstacle course racing to focus on other endeavors. No particular reason was provided. Since then, Spartan Race has acquired some of the Warrior Dash assets.
Question: Are Spartan races worth it?
Answer: Yes. While you pay more, Spartan Races are well worth the money. That said if you're only looking for a good time, running a Spartan Race may do you more harm than good. These obstacle races are extremely challenging and taxing. Many are unable to complete the course. However, if you're determined to finish and have been training for it, you can conquer any obstacle thrown your way.
Question: What is the difference between Spartan Race and Warrior Dash?
Answer: While they're both thrilling obstacle races, each is different in its way. Warrior Dash is more fun and relaxed, while Spartan Race is more challenging and intense. If you're looking for a good time and want to get covered in mud, then I recommend you run a Warrior Dash race.
The Verdict: Spartan Race vs Warrior Dash — Which One is the Best Choice?
Well, it turns out that you really can't go wrong with either one. I've found that both offer a huge amount of challenges.
Spartan Race is more of a challenge, but the bragging rights are historic. That said, if you're looking for a good time and don't take yourself too seriously, then I recommend that you run a Warrior Dash. This environment is fun, and you'll likely be covered in mud before the race ends.
Sadly, Warrior Dash events are no longer being held, so you may want to take a look at alternatives like Tough Mudder or Zombie Mud Run instead. Whether you choose to run a Spartan Race or Warrior Dash is entirely up to you. It all depends on how serious you are about completing an obstacle course and how challenging you want it to be.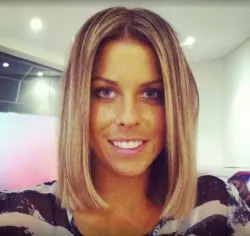 Latest posts by Jodie Chiffey
(see all)