Lightweight, breathable, and odor-resistant– are Allbirds shoes worth the price? Here's the truth about Allbirds and the top Allbirds alternatives to replace them.
When I'm looking for a quality athletic shoe, I usually consider the degree of stability, cushioning, and tread pattern. But popular brands like Allbirds are betting on customers being drawn by their unique materials and focusing on sustainability.
Allbirds has always stood out as special amongst athletic shoe brands. But in 2021 Allbirds stepped it up by announcing the launch of a low carbon running shoe.
Future Footcraft was originally announced as a limited line of shoes starting in Spring 2022. Running and casual shoes have been designed in a mere 12 months. Along with the shoes is an underlying mission. Allbirds hopes that the project will "spark systemic change" to inspire other companies to move towards low-impact footprints.
It's unclear how the project will pan out or how the shoes will sell. But what is clear is that Allbirds, still popular, remain a company to watch in 2022.
Admirable as their goal is, I wanted to investigate the hype behind Allbirds shoes. I'll tell you what I discovered–good and bad– and what shoes I recommend if you're looking for alternatives.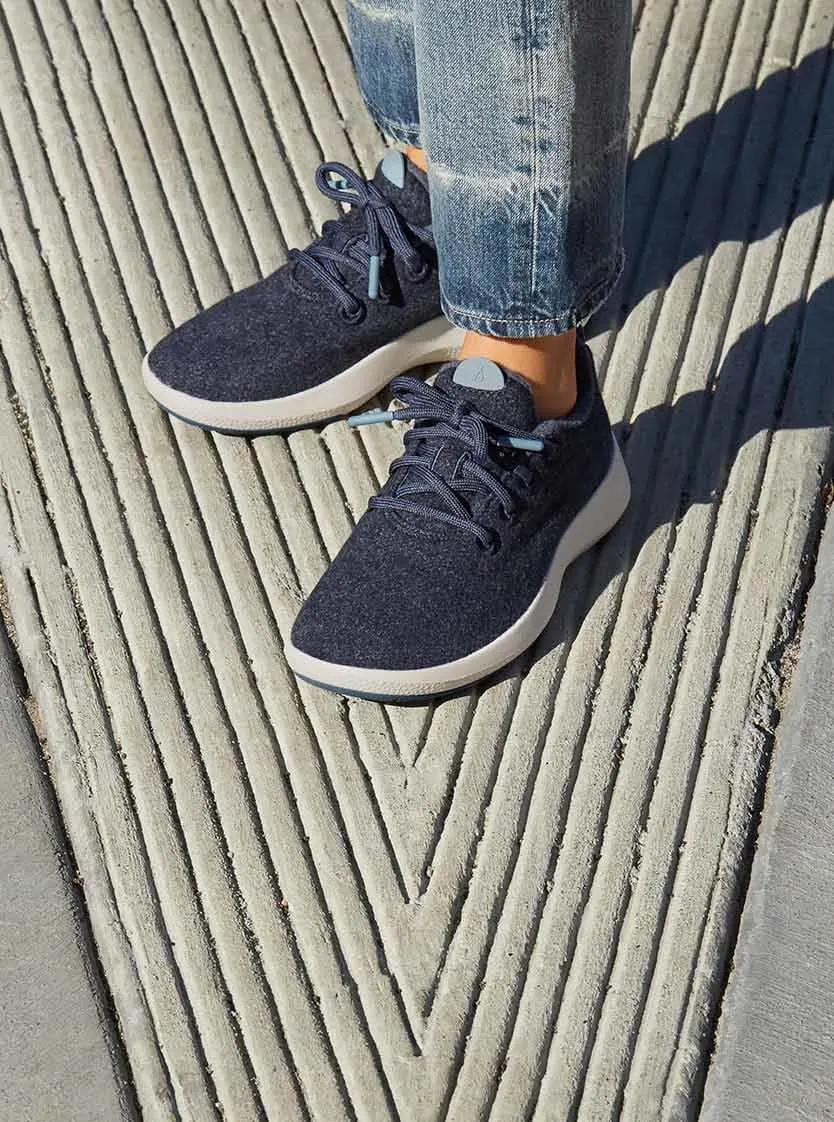 Bottom Line Up Front Summary: If I had to recommend just one Allbirds alternative, it would be Giesswein. This brand is the closest in terms of materials and sustainable sourcing. It has an excellent selection, with a few stylish additions and a bit more traction than Allbirds shoes offer.

My Top Picks
What Is Allbirds' Vision?
I want to start by taking a deeper dive into who Allbirds is as a company. Allbirds see themselves as innovative. The company claims that they are accomplishing something many other shoe brands don't. They combine comfort and stability with sustainability. Their goal is to provide unique, useful shoes that leave a smaller footprint. Seeing as they're taking this even further with the Spring 2022 new shoe additions, it seems they are at least succeeding on one front.
The company is headquartered in San Fransico and is certified as a B Corporation. A B-certified corporation is designed for profitable companies that meet certain criteria for "socially and environmentally responsible performance."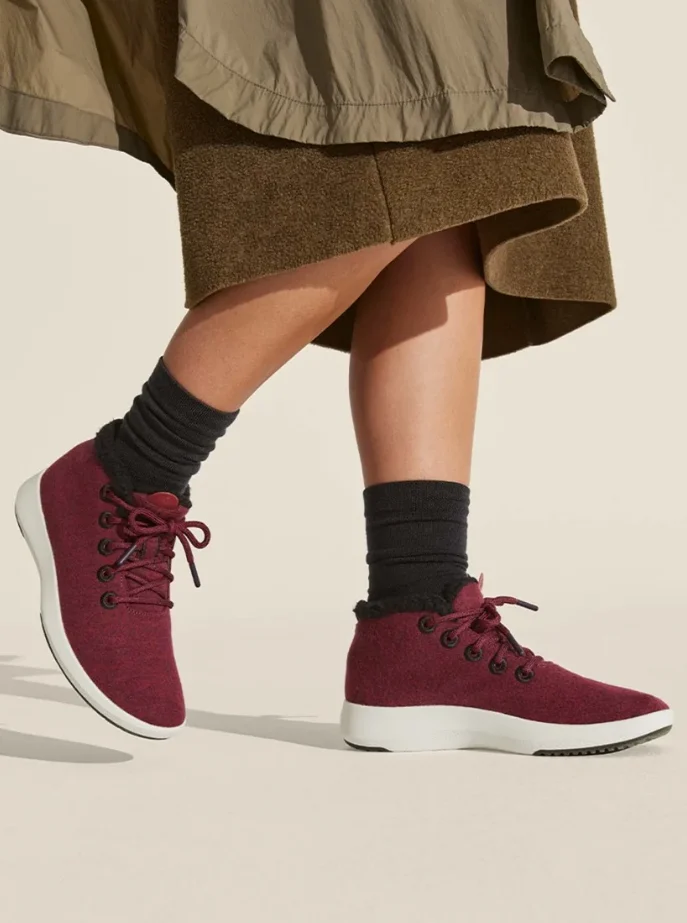 When was Allbirds founded?
While Allbirds is popular, it's also relatively new in the shoe industry. The company was founded in 2014 by Tim Brown, a former professional football player (soccer) for the Miramar Rangers (New Zealand), University of Cincinnati, and the Richmond Kickers.
Is Allbirds vegan?
Allbirds shoes are not, however, vegan. All of their products are made with sustainably sourced wool.
Who manufactures Allbirds?
Allbirds shoes are not made in the United States or China. The wool is sourced from the New Zealand Merino Company. The shoes are made in Italy, though the headquarters remain in San Fransisco.
Is Allbirds owned by Adidas?
The relationship between Allbirds and Adidas is a business partnership. Sometimes the companies will collaborate to launch a line of shoes together. Allbirds were quite profitable in their first year and attracted over $7 million from investors. This caught the attention of Adidas, one of the most successful shoe companies in the United States.
Where Can You Buy Allbirds?
You can from the Allbirds Official Website or one of their retail stores. Allbirds rely on a direct consumer shipping model and don't use third parties. As such, Amazon doesn't sell any Allbirds shoes or clothing.
How many Allbirds stores are there?
Allbirds is slowly expanding its physical store presence. As of the beginning of 2022, there were just over three dozen stores in total. That total includes stores in North America, Asia, and Europe. In 2021, the two new locations included Cambridge, Massachusetts, and Oakbrook, Illinois. Other US store locations include San Francisco, New York City, New Jersey, Los Angelos, San Diego, Philadelphia, D.C., Minneapolis, Denver, Atlanta, and a few others. Click Here For All Albirds Store Locations.
Do Allbirds have free shipping?
Any order over $50 is eligible for free shipping. Since it's very hard to spend less than that, free shipping within the United States is pretty much a given. Orders ship vis UPSP or FedEx.
What do Allbirds do with returned shoes?
Aside from outlet purchases, returns can be made via shipping. The 30-day exchange window is eligible for customers even if you've worn the shoes all 30 days–which is part of what makes their company special.
To process a return, you'll need to email [email protected]. Be prepared to provide your order number and contact information. In most cases, you'll be issued a return label. Some wonder if the shoes are recycled. Allbirds donates lightly used shoes to Soles4Souls, a nonprofit organization focused on fighting poverty and promoting sustainable practices.
What Is So Special about Allbirds?
But why is Allbirds so popular? There are many reasons why this company stands out. At the same time, it's not a brand for everyone. I'll be focusing primarily on their athletic shoes since those are the company's top sellers and where they hope to distinguish themselves most.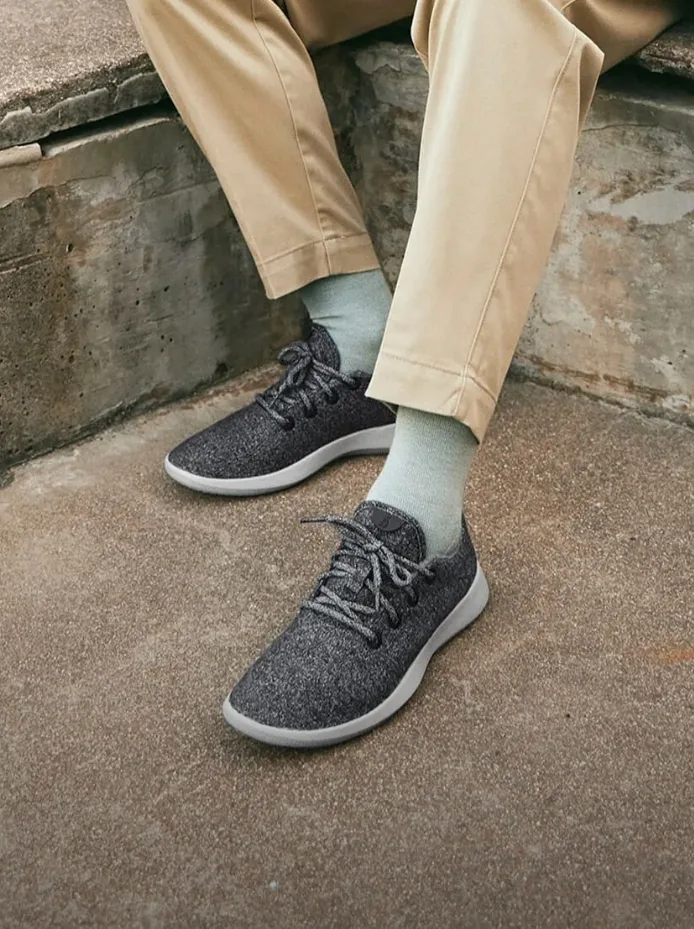 What are Allbird shoes made of?
The first thing that makes Allbird shoes stand out is their materials. Allbirds' shoes are made with sustainably sourced, genuine Merino wool. This wool comes from New Zealand and is especially warm and cozy in Winter. They're incredibly comfortable, though I wouldn't go so far as agree that they must be 'the world's most comfortable shoe'– and there are some downsides to that initial comfort. The soles are made with renewable castor bean oil.
Do Allbirds shoes last?
Another valid reason to love Allbirds is that they're durable. Casual shoes can last as long as a year and a half to two years. Athletic shoes don't last as long depending on your use, but they are competitive with other brands.
Do Allbirds have removable insoles?
Many shoes have sewn in insoles. That's not always a problem, but I prefer shoes like Allbirds that have removable insoles. This allows you to wash more deeply and customize your fit. If you have foot conditions and are looking at a popular brand like Superfeet Insoles, removable inserts are also a plus.
How Are Allbirds Supposed to Fit?
Allbirds' shoes run neither big nor small. They tend to be true to size, which takes the guesswork out of ordering. At the same time, they don't carry sizes for narrow feet, which can be limiting. Granted, most of their shoes can be adjusted for a snugger fit.
There isn't technically a difference between men's and women's shoes, as Allbirds are unisex. However, they do offer men's and women's sizing. You should get as close to your typical size as possible. Most shoes are available Men's 8 to 14 and Women's 5 to 11.
Can I wear socks with Allbirds?
One strange thing about Allirds is that many wear them without socks. Some love this, and others see it as a downside. But just because you can go without socks doesn't mean that you have to. Slim, moisture-wicking socks can be worn if you don't want to go sockless.
Do you need to break in Allbirds?
Allbirds on no different in one area. You need to break your shoes in. The last thing you want to do is take a new pair of shoes out for an intense workout. Wool fits snugly and takes longer to stretch out– about a week and a half on average.
Why Should I Consider an Alternative for Allbirds?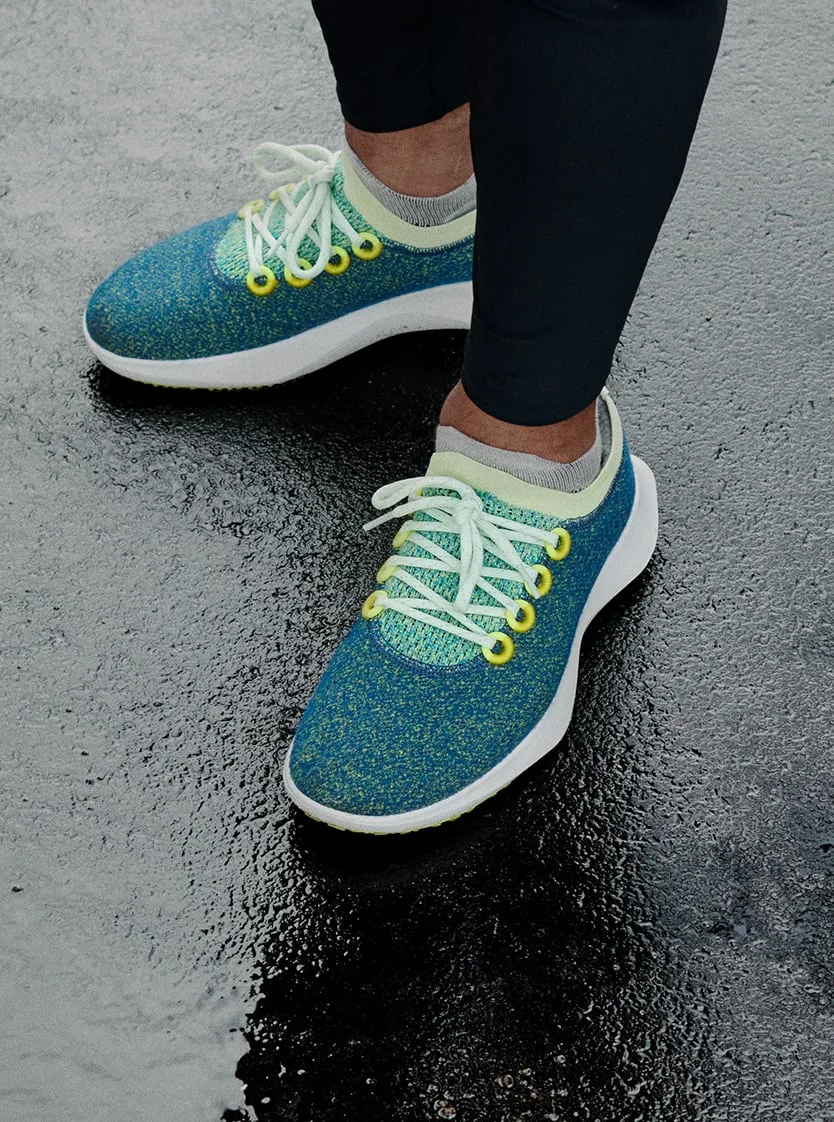 Allbirds' shoes are warm and comfortable. They're sustainably sourced and they're popular. But they aren't the best option for everyone. Here are a few reasons why.
Reason #1: Allbirds Get Hot in the Summer
If you're living in a cold climate, Allbirds provide more insulation than most other shoes. But that Merino wool has a downside in warm months or warm climates. The wool runners are not a good solution for warm-weather shoes. Sweaty feet can lead to uncomfortable run and foot problems.
Reason #2: Allbirds Aren't the Best For Racing or Trails
While there are different models to choose from, they aren't my go-to for racing. Trail racing and road races– biking, running, and obstacle course races included– aren't suited for this type of shoe. Your feet will get too warm and you won't have the proper blend of traction and lightweight materials. People do run in Allbird runners– but I'd keep them for training runs.
Reason #3: Allbirds Aren't Designed For Foot Problems
Allbirds are not meant to directly address foot problems. They do have a slight flare to the design. This flare adds stability and can somewhat help overpronation, but most of their shoes aren't targeted stability in the same ways as other brands.
Those with high arches may enjoy the padded insoles. In short, Allbirds are comfortable and the materials mean you're less likely to develop blisters. However, their shoes don't offer as much targeted support for people who are looking for a stable shoes.
Due to their flat tread, they're also best suited for pavement or sidewalk runners. All Allbirds shoes are zero drops, which means they're lightweight and more minimalist. At the same time, they're not barefoot or stable shoes. You don't get the fully minimalist approach, nor do you get the traction and control of stability shoes.
Reason #4: They're Hard to Maintain
Allbirds get dirty easily. While all of our shoes get dirty, wool does more quickly and is harder to maintain. Also, keep in mind that Allbirds is not waterproof and only one model could be classified as water-resistant. You can't wash Allbirds with clothes.
The good news is that you can use your machine instead of hand washing, but it must be done carefully. To wash Allbirds shoes, you need to first brush off the dirt, then remove both the insoles and laces. They must be placed on a delicate cycle and cannot be placed in the dryer.
On a slightly lesser but still important note: Allbirds can get stinky. Many consumers wonder why their Allbirds smell bad. The problem is, despite marketing that the wool is odor-resistant, long-time wear without socks can make them smell. While most shoes smell at some point, it can require a deep clean to get rid of this odor.
Reason #5: Allbirds Aren't Budget Shoes
It's no wonder why Allbirds shoes are supposedly expensive. They're made with sustainably sourced materials, including genuine wool. Still, I hesitate to call them expensive, because, if you compare them with other competitors, they don't stand out.
But for casual shoes, you could argue that run a little more expensive. Most Allbirds shoes start at $100, which is a little high but not exorbitant. If your main goal is to find a budget shoe, however, there are reasonable alternatives.
Top Allbirds Alternatives: My Picks
Allbirds is interesting because its main competitors are a mix of athletic and comfortable/ casual shoe brands. Allbird's main competitors include Adidas and Reebok, but also Clarks and Root Collective. For my picks, I searched for highly-rated brands that satisfy something that is missing from Allbirds' line.
I've also included the closest alternative to Allbirds I could find. All but one of these brands are tied to sustainable sourcing. The one alternative that is not is out of respect for tighter budgets. Like Allbirds, these brands deliver fairly consistent quality, broad selection, and thoughtful construction.
Best Allbirds Alternative: Giesswein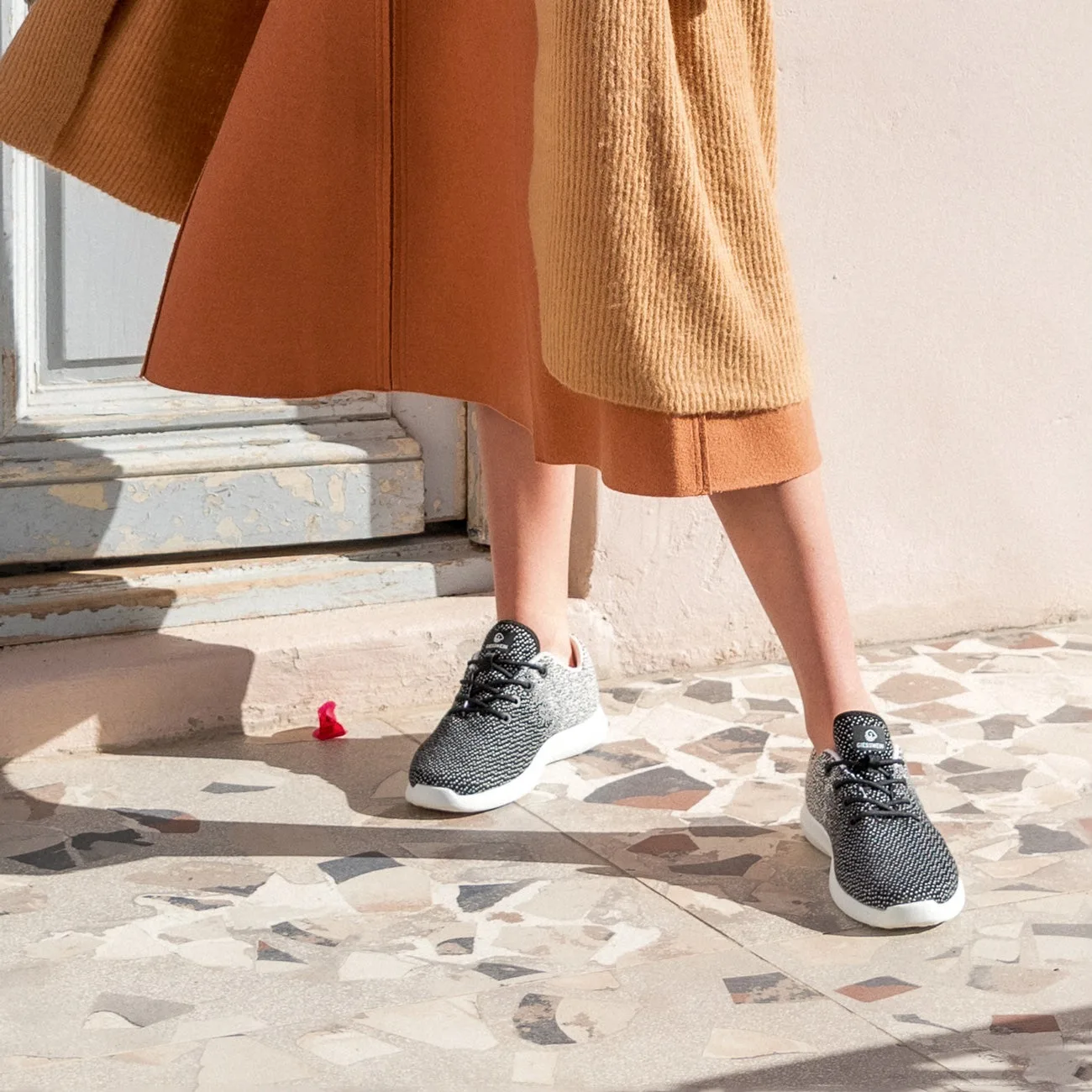 If you love Allbirds shoes but just want another option, Giesswein is my top choice. All of their shoes are made with 100 percent virgin Merino wool and are treated to absorb moisture. They go above and beyond for sustainability, creating a process that produces no waste. 90 percent of the water used during the process is recycled.
They ship within the United States and globally. Their product line includes sports shoes, sneakers, and slippers. Unlike Allbirds, their sports shoes are temperature regulating. That keeps you cooler in mild weather, along with moisture-wicking to keep you blister-free. I also like that their Cross X shoes have more tread on them. They're lightweight while providing the stability that Allbirds are lacking.
Pros
100 Percent Sustainably Sourced Merino Wool

0 Waste Model

Moisture and Temperature Control
Cons
Expensive

No Wide or Narrow Fits
Best Sustainable Hiking and Winter Running: Icebug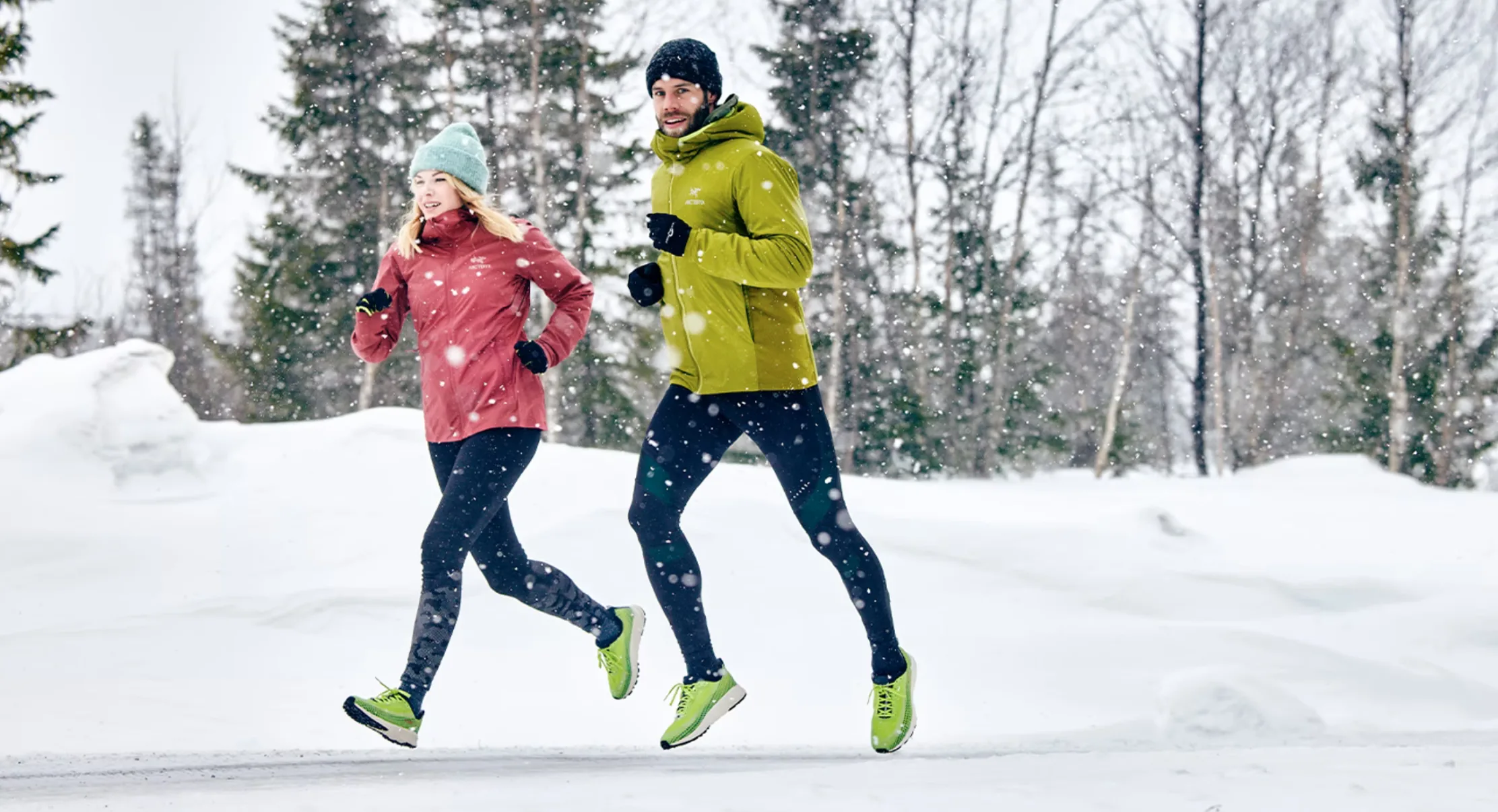 Love the warmth and sustainability of Allbirds shoes, but want something more suited for harsh conditions? Icebug offers an impressive line of hiking and running shoes that can be worn in mud, snow, and even ice. They continue to reduce their company's emissions, adhering to UN-emission reduction standards.
NewRun BUGrip GTX is just one example are where this company excels. Dynamic studs can be customized to be worn on everything from asphalt to ice. The independent Swedish company focuses on optimizing traction. Dynamic rubber grip, carbide tip studs, and more stun with their performance for mixed terrain running and hiking. They also sell general winter shoes, accessories, and insoles.
Pros
Optimized Grip Technology

Sustainably Made

Useful for All-Terrain Types
Cons
Most Expensive on This List

Some Shoes Are Heavy
Best Sustainable General Running or Hiking: Merrell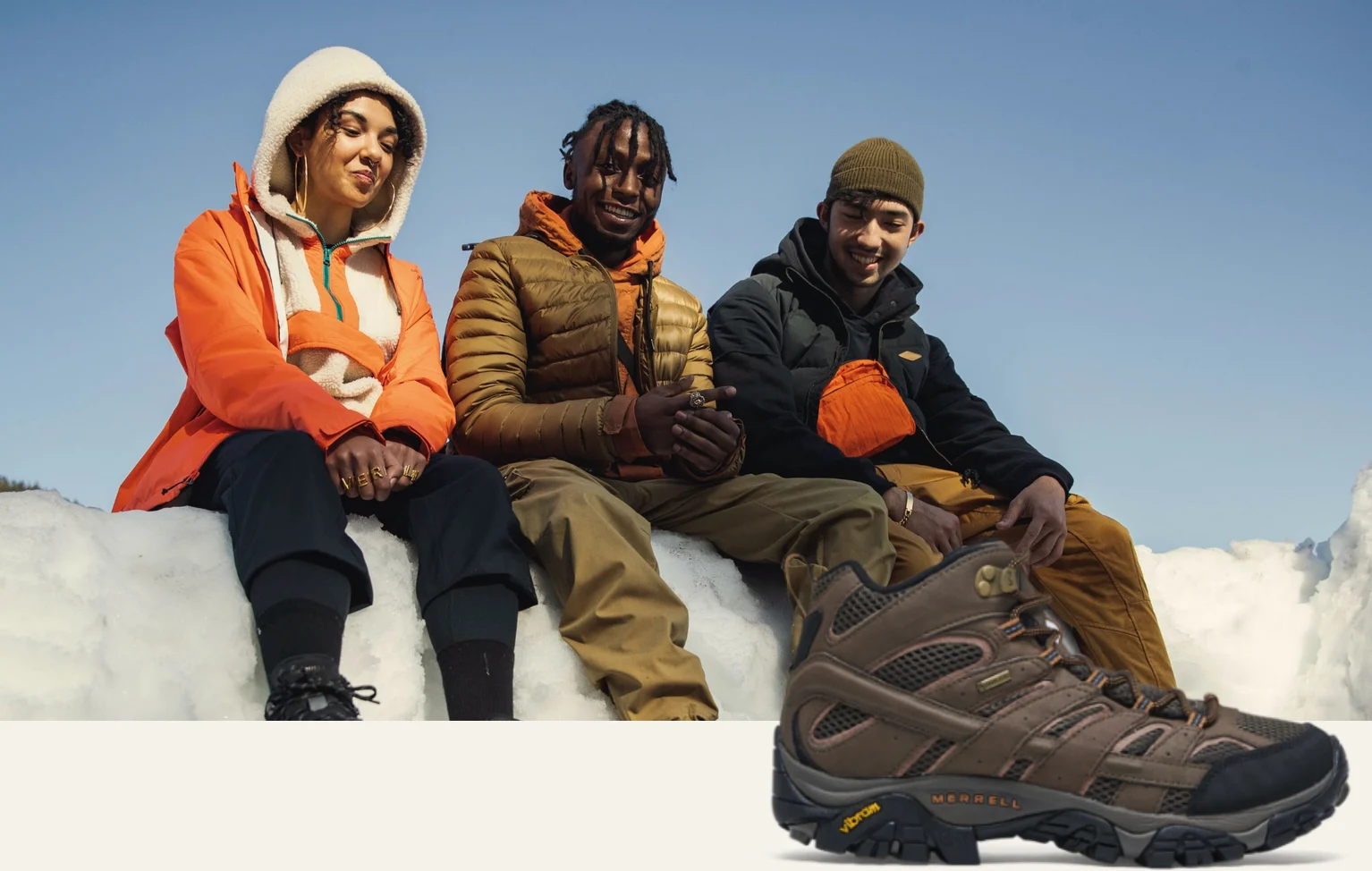 Of course, it's not Winter all year round. You may even leave in a climate where you never need to worry about cold feet. If you just want a quality, sustainably-made running or athletic shoe, Merrell is an excellent choice. Merrell, unlike my previous picks, even offers a collection of kid's shoes. Their shoes are made with recycled materials, as well as naturally and sustainably sourced fabrics. Recycled polyester, rubber, and EVA provide grip and traction without the typical environmental impact.
While Merrell sells casual shoes as well, it's their active shoes I want to highlight. Their line of trail running shoes is not only bright and stylish but also waterproof. The use of EVA foam provides cushioning while keeping their shoes relatively lightweight. There's also a selection of Wide Shoe Sizes. All told, Merrell has a shoe for nearly everyone– they even have a few for general foot pain from plantar fasciitis.
Pros
Made with Recycled Materials

Foam Cushioning

Shoes for All Ages
Cons
Somewhat Expensive

Hand Wash Recommended/ More Upkeep
​​Best Budget and For Foot Pain: New Balance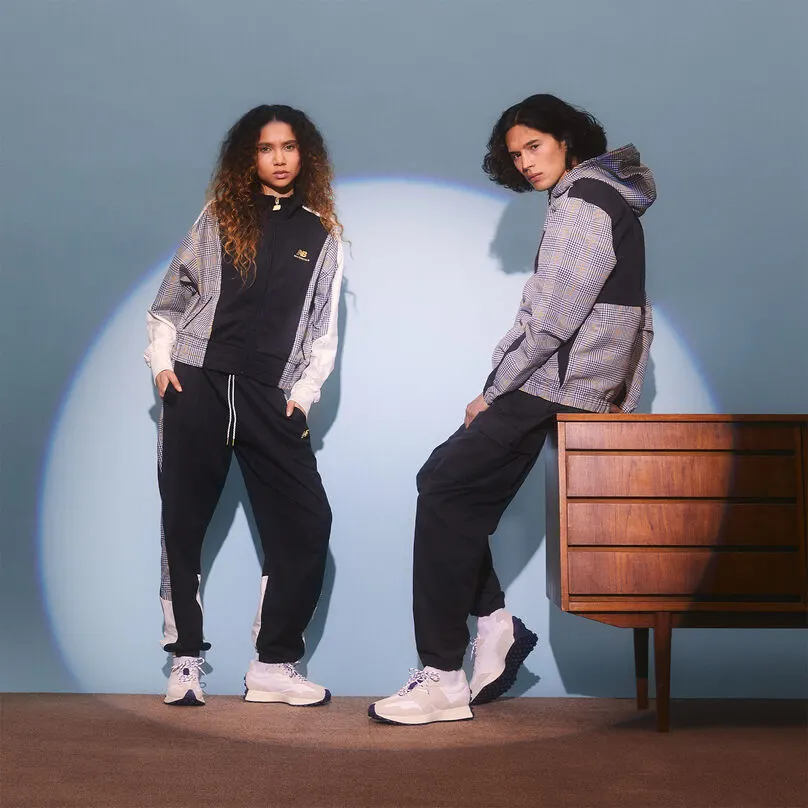 If sustainability isn't your top priority, New Balance is a great brand to consider. However, what took me by surprise was that New Balance is starting to dip into sustainability. The Green Leaf Standard Icon on a shoe indicates that it's been made with at least 50 percent sustainable materials. While this does not apply to all shoes and isn't as stringent, it's an excellent start.
New Balance offers reasonably-priced and even budget casual and athletic footwear. What makes it stand out, though, is its continued research for helping runners and athletes with foot conditions. The New Balance 1080 supplies support for runners with high arches.
New Balance 1540 is for those with over-pronation issues. Their models include motion control, heel counters, mid-sole conditioning, and more. New Balance is so trusted I've seen college coaches recommend them for their athletes.
Pros
Motion Control and Stability

All Budgets

Some Sustainable Sourcing
Cons
Limited Sustainability

Fabrics Typical For Conventional Brands
Final Thoughts
There's no doubt that Allbirds is a special brand, and I expect it to continue to influence for some time to come. I love that Allbirds is true to its mission and is working to continuously improve its sourcing methods. But for now, I also think there are circumstances you need to consider alternatives. If you're racing, hiking, going long distances, or need stability, looking for an alternative makes sense.
FAQs
Question: Can you work out in Allbirds?
Answer: Opt for one of their runners if you want to work out in Allbirds. Allbirds often have some padding and some stability and are best suited for short to moderate distances. They'd work well for HIT with their springy minimalistic design.
Question: Can I run in Allbirds three runners?
Answer: Three runners are suited for runs under 8 miles at a time and on even terrain. Allbirds running shoes generally are suited for pavement and sidewalk runners. They have padded insoles for light arch support.
Question: What is the best color for Allbirds?
Answer: Allbirds are available in many colors, though the most popular colors are a bit more muted. For everyday sneakers, wheat, charcoal, and mist are the top sellers for versatility. Color does not impact the durability or performance of the shoe.
Question: How much do Allbirds three Dashers weigh?
Answer: Allbirds Dashers earn their name, with a lightweight design. They weigh around 10.6 ounces, depending on the size.
Question: Is Allbirds good for hiking?
Answer: Allbirds provide warmth with their wool construction. They also have the advantage of soft cushioning for comfortable insoles. However, I'd limit them to shorter, fairly even hikes. They don't have have the traction as targeted hiking shoes aren't waterproof and get dirty quickly.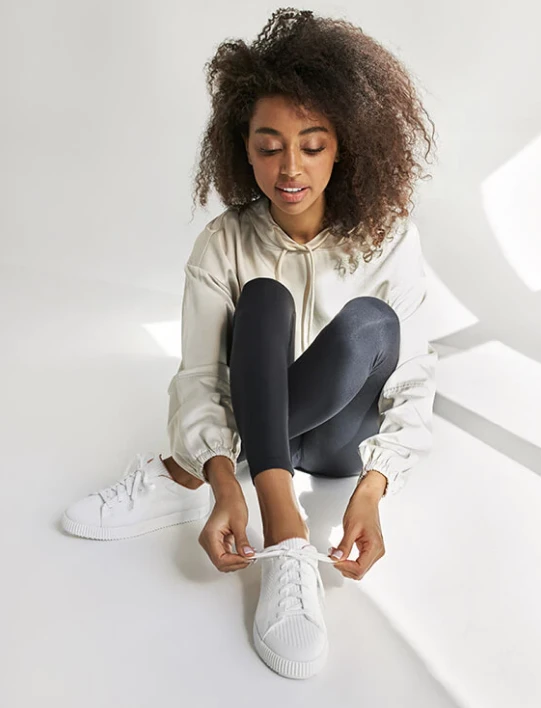 Vivia Collection rounds out my top Allbirds alternatives. This new company was founded just in 2021, but it's already making an impression. The brand is focused on sustainable, eco-friendly footwear with fashionable designs. The zero-waste process includes stunning 3D knitted designs.
The reason why this collection is not mentioned with my other four is that it's not an athletic brand. This brand includes loafers, boots, flats, sandals, and heels. They do have a sneakers collection that is suited to light walking and daily, lower-impact activities. Their shoes are vegan.
Pros
Stylish and Versatile
Sustainably Sourced
Fair Prices
Cons
Not Useful for Athletics
Fairly New Company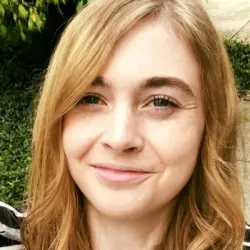 Latest posts by Erin Jamieson
(see all)