This Fall and Upcoming Year's Hottest Books
As a runner, sometimes you need the inspiration to continue on. And sometimes the best running books come from those who've lived and triumphed–through remarkable obstacles.
At 24, Turia Pitt had a lot going for her: she was already successful in a career as a mining engineer, had a loving boyfriend, and was living her best life.
And she also happened to be one of the most ambitious runners–who decided, in 2011, to compete in a brutal 62-mile ultramarathon in her home country of Australia.
What began as a fierce running competition soon became a battle for Pitt's life when a wildfire spread in a remote area of the course.
What she described as a 'wall of flames' faced her, and with no proper oversight from race officials, nearly killed her and wounded five others.
By the time she was rescued, over 60 percent of her body was covered in third-degree burns.
Surviving was a feat of itself, and recovery was slow, including extensive physical therapy and countless plastic surgery operations. Some doctors weren't sure the extent she'd be able to take care of herself.
Today?
She's competing in marathons, working as a public speaker, and proving that despite all odds, running, and her passion–has given her the courage to continue to live.
Her triumphs and struggles are covered in a 2017 memoir, Everything to Live For.
Best Running Books: Our Criteria
Our list of best-running books for 2019 range from inspirational to educational, but all, in the spirit of Turia Pitt, inspire runners to pursue their passion and press beyond limits.
Books on our list are new releases and include books just published this month and extend to books due to be published in the upcoming year.
Our goal in selecting these books is to show that the best selection is one that appeals to a wide variety of runners at different ages and skill levels.
Best Running Books for Runners Age 50 and Over:
Too many running books on the market offer tips catering solely to a younger generation of runners. While some tips are universal, staying in top shape, or starting at a more advanced age comes with its own challenges.
For those who have been running their whole life, it's more a matter of maintenance. But for anyone just starting running, it can be daunting.
According to Runner's World, just beginning runners should consider investing in physical and cross training. But that's only the beginning.
These books show you don't have to stay on the sidelines. With expert advice and encouragement, our picks will propel you into 2019 with confidence in your stride.
Running Past Fifty, Advice, and Inspiration for Senior Runners, Gail Waesche Kislevitz: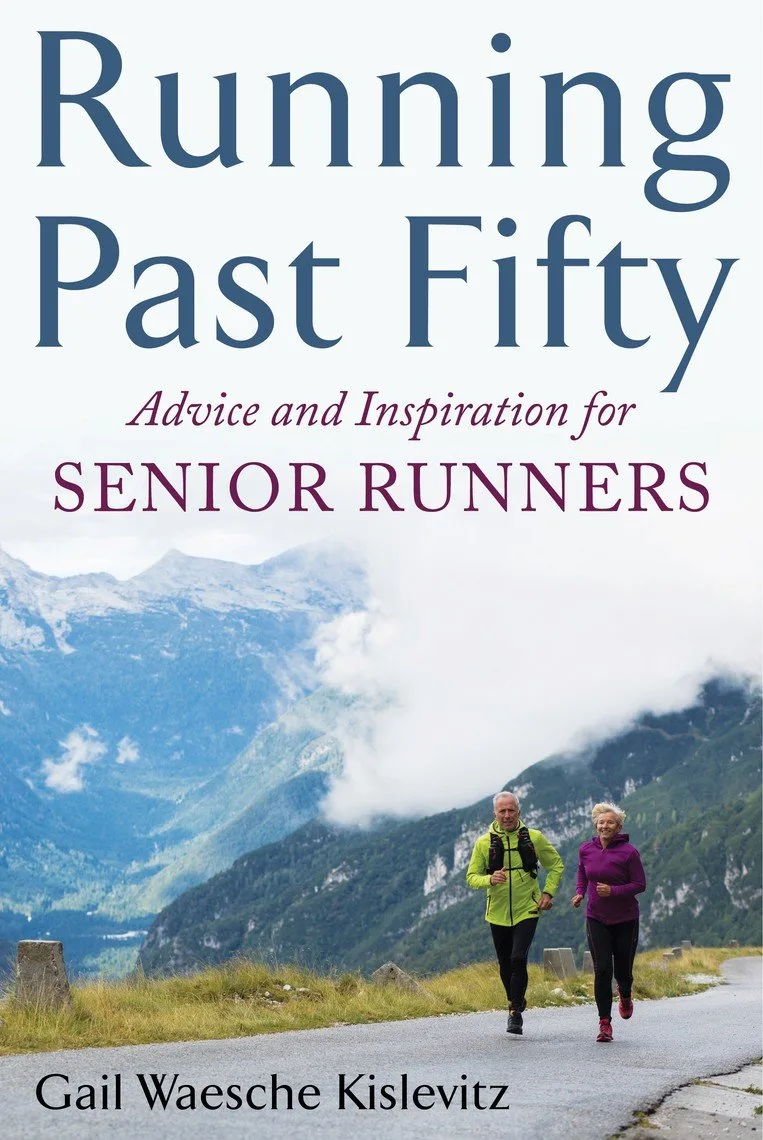 Author Gail Kislevitz knows a thing or two when it comes to the challenges older runners face.
In Running Past Fifty, she combines her experience as a lifelong runner and professional journalist to highlight the various obstacles runners face, peppering her book with motivational stories and interviews from runners such as Ed Whitlock, who set the record for his age division at the age of 85, clocking a sub-four hour marathon.
She also includes interviews with Olympians, world record holders, and advocates within the running community.
While many of the most popular running books focus on running form and training, hers is largely inspirational, with practical advice along prominent voices.
Inspirational
Interviews
Advice for older runners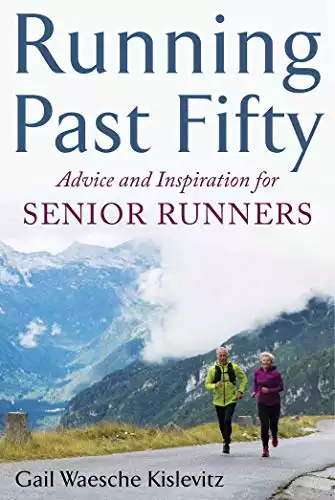 Running Past Fifty
Buy Now
We earn a commission if you click this link and make a purchase at no additional cost to you.
02/07/2023 09:40 pm GMT
Best for runners looking for a reason to get out the door
Older Yet Faster The Secret to Running Fast and Injury Free, Keith Bateman & Heidi Jones: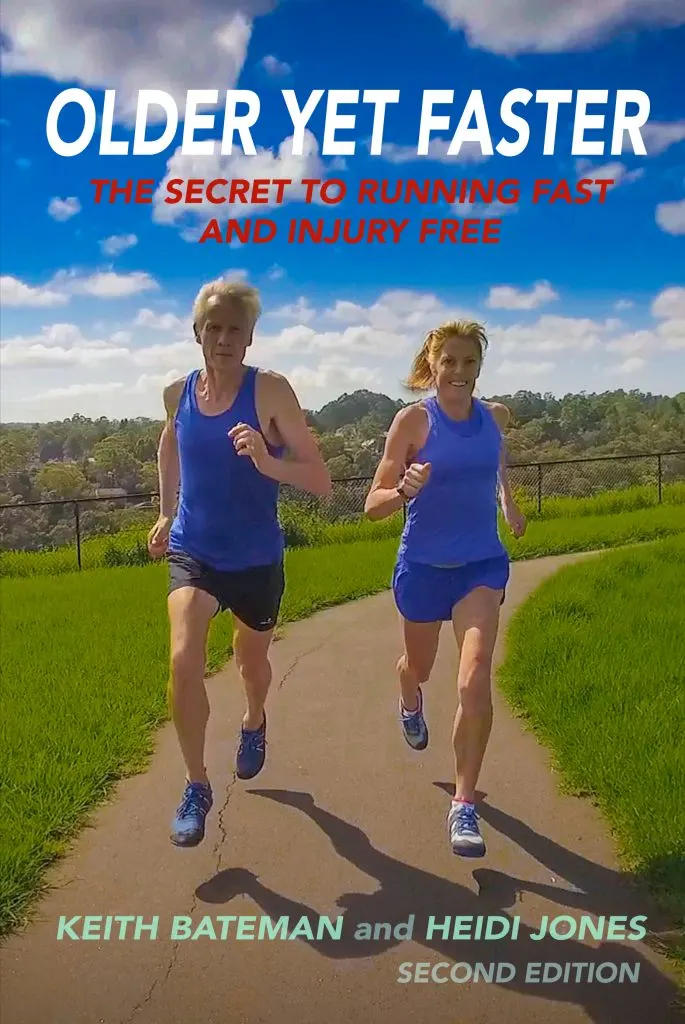 Keith Bateman and Heidi Jones take a different approach in this guide, Older Yet Faster: The Secret to Running Fast and Injury Free, designed for older runners.
As the title implies, the authors are more concerned with the physical realities of staying healthy as an older runner, as well as competitive.
Expect clearly labeled chapters on a number of pertinent topics, ranging from a proper running technique for injury prevention, running form, hill workouts, strength training, proper footwear, and even rehabilitation. The book also includes helpful indexes for reference.
The main key to staying injury free, and even improving personal records as you age, the authors argue, comes down to understanding and staying attune to technique and form.
The easy read and clear organization make this a great book, especially for beginners or long retired runners just getting back into the sport.
Great for beginners
Focus on Mechanics and Training
Injury Prevention
Best Running Books for Motivation:
While a good deal of the market of running books focuses on training manuals and guides, there;'s something to be said for, well, a good read.
These are memoirs, many of which include narratives from either professional runners or runners with a fascinating story.
And while there are many running memoirs, the market is currently looking a little more thin in terms of this fall and into 2019.
The good news? There are a few very compelling reads. Whether you're curious about a runner's life story, want motivation to reignite your passion for running, or simply want a great read, these books will deliver.
The Incomplete Book of Running, Peter Sagai: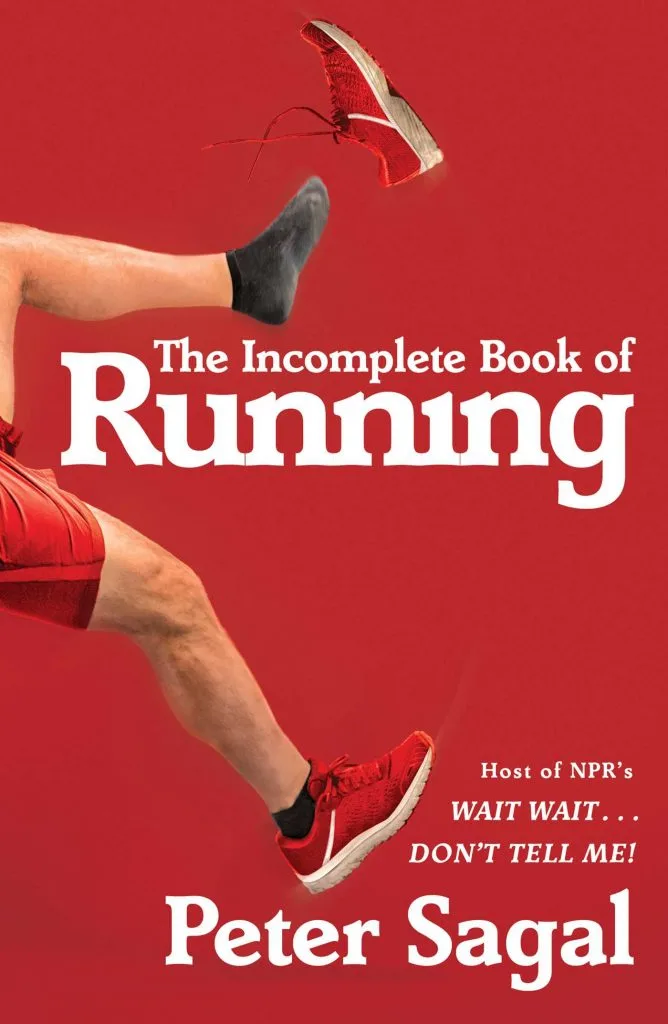 Do running and humor go together? In a market of running books where running can be taken very seriously, Peter Sagai, in The Incomplete Book of Running shows that humor and running can–and should go together.
This isn't a conventional running memoir, at least not in terms of Peter's story.
Mr. Sagai was 40 before he started running at all. A Harvard graduate and a radio personality, he didn't think, when he began running to get into better shape, that it would be a lasting venture.
But that changed as he logged more miles and went on to compete in marathons.
The more humor aspects of running are combined with more somber topics such as body image. He also was running in the 2013 Boston Marathon, the fateful year a terrorist bombing impacted runners' lives forever.
If you're looking for a conventional read this isn't it. But it is compelling, and a refreshing look at the complexities about what it means to be a runner.
Humor
Unconventional Runner's Journey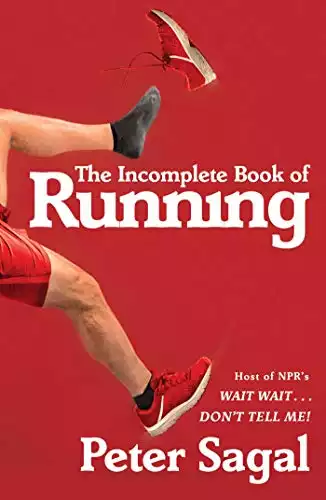 Insight and Reflection
The Runner Four Years Running in the Wilderness, Markus Torgeby: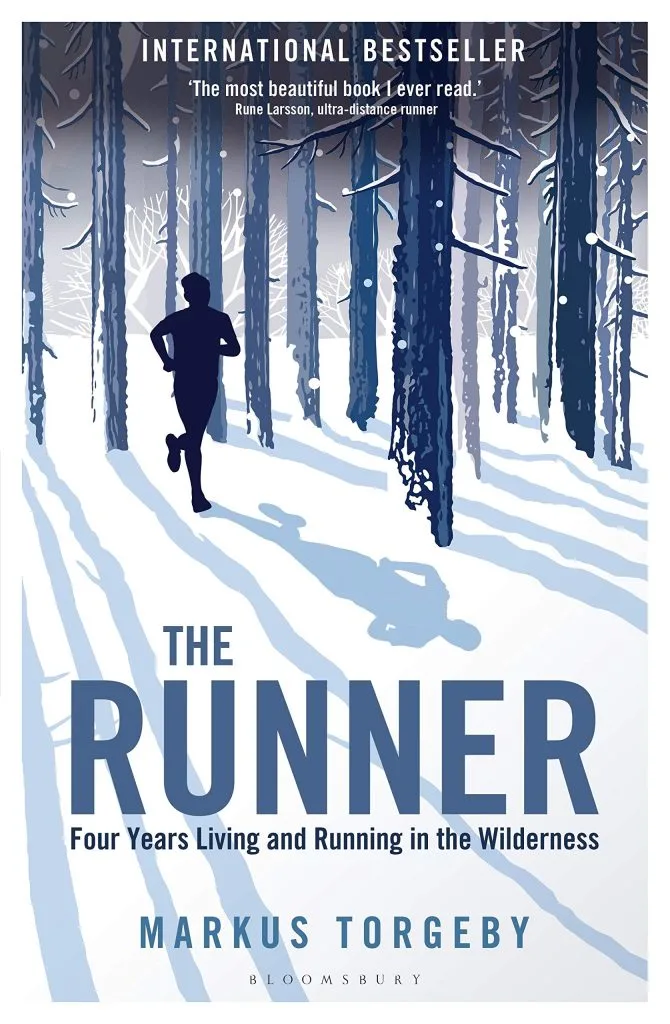 There are two types of runners: runners who run on sidewalks or paved roads, and those who crave trails, or anything off the beaten path.
Well, not really. But for anyone enthralled by running in less than ordinary places, Markus Torgeby has a fascinating story to share.
From the beginning, it's clear running isn't just a sport for Torgeby, who writes in the prologue, "I love running, I love feeling my heart beat in my chest.
Just existing in that physical world, when my legs respond and sweat is pouring down my back."
That visceral passion follows him, as a young distance runner, into his young adulthood, when his mother began to develop multiple sclerosis and an injury sidelined his running.
You can find The Runner: Four Years Living and Running in the Wilderness here.
The bulk of the book focuses on the four years he lived in an arctic region of Sweden, where, through camping, surviving in brutal conditions, and running again, he searched for a way to cope with the setbacks in his life.
Tragedy & Triumph
Running off the beaten path
The healing nature of running
Survivalist narrative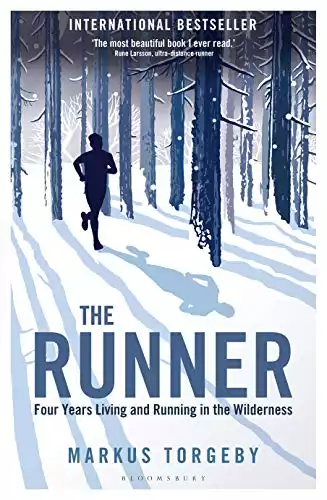 Running Home: A Memoir, Kate Arnold: I'm running to forget and to remember: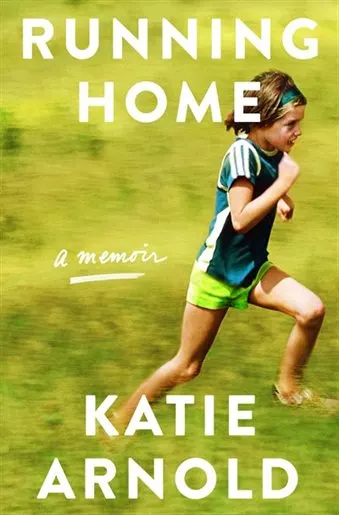 So begins the stunning memoir by Kate Arnold, in "Running Home: A Memoir".
In many ways, this is a conventional memoir–more heavy on memoir and a little less so on running for the sake of running. Arnold chronicles her childhood of traveling, her relationship with her eccentric and National Geographic photographer father, and the beginning of her career as a writer for Outside Magazine.
But the heart of the book focuses on her father's diagnosis with terminal cancer, and her struggle with deep anxiety, depression, and grief. S
he begins by running long distances on her own time, which culminates in a daunting 50k trail race following her father's death.
By no means is this an ideal read for something light. It also isn't best if you want something solely focused on running.
But it is a book that could change your perspective on a number of things.
Tragedy & Triumph
Mental Health
The healing nature of running
Running Home: A Memoir
Buy Now
We earn a commission if you click this link and make a purchase at no additional cost to you.
02/07/2023 10:24 pm GMT
Best Running Books for Injury Prevention:
Let's face it–running and staying healthy can be a challenge. Even if you're a seasoned runner, improving your form and making even the smallest changes can help even the most injury-prone.
While the best books in this category come in a variety of styles and formats, these books are specifically focused on simple changes you can make that make a world of a difference when it comes to staying healthy.
Anatomy for Runners – Unlocking Your Athletic Potential for Health, Speed, and Injury Prevention. Jay Dicharry: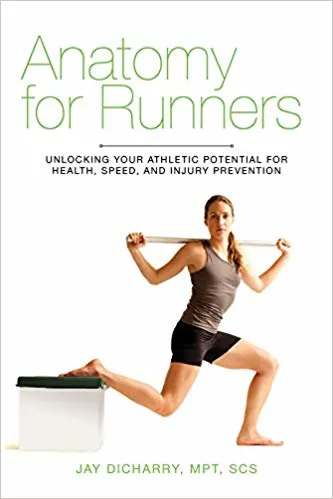 If your someone who appreciates the practical and straightforward opinion, Ducharry's guide might be the best book for you.
Anatomy for Runners combines the best of both worlds–personal experience and expert opinion.
In addition to being an avid runner himself, Dicharry also happens to be the director of the SPEED Clinic at the University of Virginia, where he specializes in biomechanics and injury management and prevention in athletes.
As the title implies, this is not an entertaining, but pragmatic read. From a medical point of view, Dicharry examines the different issues of mechanics and running, as well as addresses common questions, such when or if it's beneficial for runners to stretch.
Guide to Injury Prevention
BioMechanics of Runner
Medical Expert Opinion
Frequently Asked Questions
Run for Your Life, How to Run, Walk, and Move Without Pain or Injury and Achieve a Sense of Well-Being and Joy, Mark Cucuzzella, MD: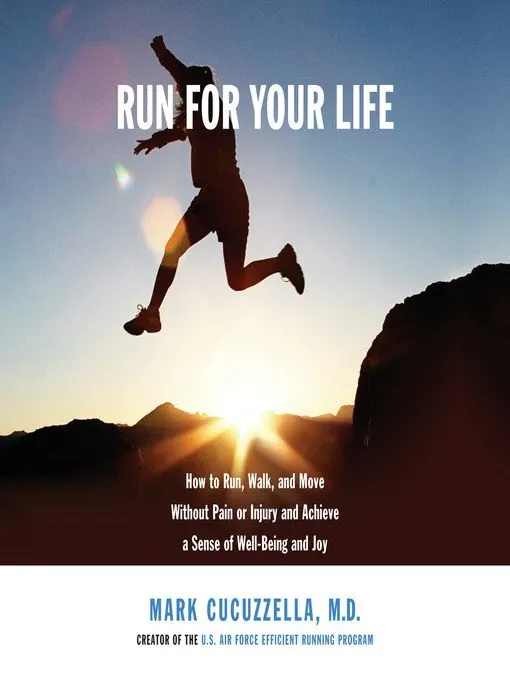 As the name implies, Run for your life, this is a more general guide. But make no mistake–while not solely focused on running, it can be a valuable book for runners of any level.
Dr. Cucuzzella, in Run for your Life focuses on moving and running efficiently–something many running books do not fully address.
While he does touch on biomechanics, this book is a more holistic guide, with sections concerning proper nutrition, anatomy, and other aspects of injury prevention.
If you like diagrams, another plus is the use of sketches to illustrate exercises you can incorporate with your running regime.
Exercises
Holistic Injury Prevention
Medical Advice
Diagrams and Illustrations
Best Running Books for Improving Focus:
You can have the best training regime set up, the best running gear, and the best expert advice and still not feel like running. While not even the best books can push you out the door, they can motivate you.
But this category isn't so much about motivation and improving it while you're out running already. If you find yourself struggling for a purpose, for passion for running, or losing focus–whether on a casual run or during a competitive race–a lot of the battle might be in your head.
Settle your mind, renew your focus, and find something deeper to center you as you read through our picks for best-running books to improve your focus.
Run the Mile You're In. Finding God in Every Step, Ryan Hall: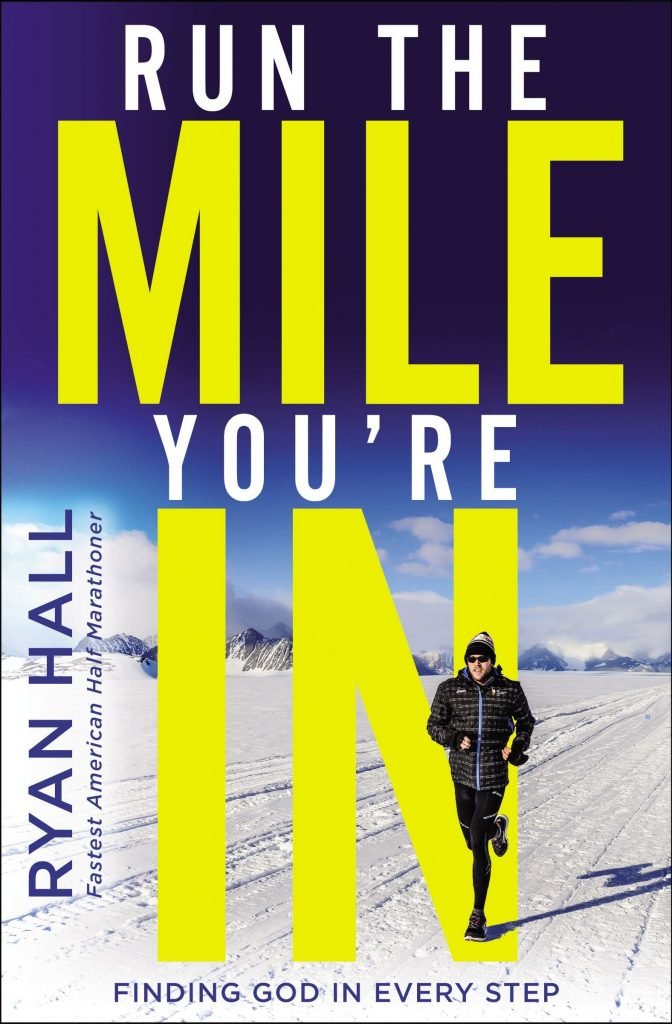 If the author's name sounds familiar to you, it should. Ryan Hall and his wife Sarah are considered two of the best American distance runners.
Ryan, who currently holds the best-ever time for an American man in half and full marathon, competed in 2008 and 2012 Olympic games; his wife Sarah won the 2012 title of U.S.
Cross Country National Champion and was a gold medalist at the Pan American games in the steeplechase, among other honors.
This traditionally written memoir chronicles Ryan's journey from a kid who hated running to one that grew to believe it was a gift from God.
While a good deal of Run the Mile You're In is focused on his career, it is also centered on how his faith played a role in everything from training to the decisions he made in life.
This upcoming release is a part running journey, part a journey of faith.
Traditional Memoir
Spiritual
Discipline and Training
Running with the Mind of Meditation. Lessons for Training Body and Mind, Sakyong Mipham: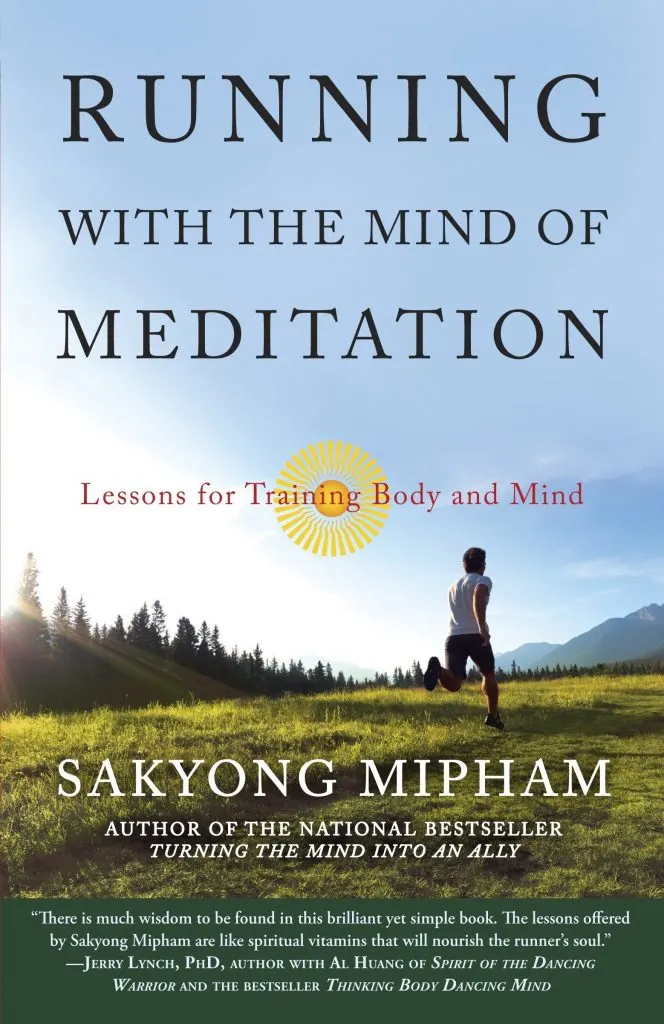 Many runners might balk at the idea of meditation: runners as a whole, well, may not be great at staying still.
But Mipham proves in this thoughtful book that meditation and mindfulness, in fact, do have a place when it comes to training.
Mipham is actually a Tibetan Lama, as well as a runner and martial arts avid, but you don't have to be a certain religion or of a certain mindset to appreciate the insights in Running with the Mind of Meditation.
Holistic approaches to forming healing connections from the body to mind can improve your focus–whether it's on race day or just out for a nice jog.
Our final pick for best-running books for the new year may be less conventional, but that might be the very reason to pick a copy up.
Mindfulness
Meditation
Healing
Improving Focus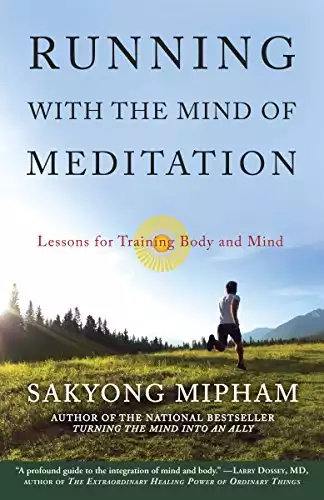 Further read: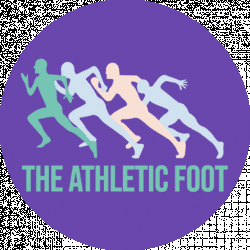 Latest posts by The Athletic Foot Team
(see all)