For a runner, the right running shoe is the difference between an excellent and worthwhile run or a run that could potentially lead to aches and pains. A running shoe is not any type of a shoe, it is an extension of a runner's ability to run longer and faster, without any discomfort.
Therefore, it is vital for runners to select the best quality shoe possible. With a wide variety of running shoes, we are eager to share one of the best in the industry.
The Altra Provision 3.0 offers plenty of support and durability in a running shoe that is both appealing and comfortable for long-distance running.
With that in mind, let's look at more details about this popular running shoe, and why at times, it is the chosen running shoe for industry professionals.
Product Specifications and Breakdown
 

 

Altra Provision 3.0
Type of Shoe

 

Road Running Shoe

 

Weight

 

10.5 Ounces – Men

 

8.5 Ounces – Women 

Price

 

$120

 

Heel Drop

 

0 mm

 

Midsole Technology

 

Ultralight Eva technology with A-Bound Top Layer and StabiliPod Technology

 

Outsole Technology

 

Foorpo Outsole with StabiliPod Technology

 

Upper Design

 

Quick dry Upper

 

Flexibility

 

Sturdy

 
Most Notable Features
Contemporary shoe design for both men and women.
Comfortable midsole technology for better running time.
Breathable materials allow for the feet to breathe.
Durable outsole with traction assistance.
Designed to approve the running form of individuals.
Sole Technology
In an industry filled with options, it can be quite difficult to get to know which is the best running shoe for you. Therefore, it is vital to look at the different sole technologies available from numerous shoe manufacturers.
The reason being is that the outsole can be designed for specific types of running such as sprints. However, other shoes offer materials made for endurance running.
With that, the midsole is equally important and depending on the type of runner you are as well.
Let's cover the sole technologies available in the Altra Provision 3.0.
Outsole
For the Provision 3.0 road running shoe, Altra utilized a unique form of outsole innovation known as Footpad Outsole with Stabilipod technology. This is known to be effective in boosting flexibility, control, and responsiveness during the performance.
In conjunction with the Natural Ride System built into the outsole, when running or walking on a smooth road, the shoe should make the experience feel natural.
Midsole
The midsole of the Altra Provision 3.0 is designed for durable comfort alongside an energy-return function.
The outsole of this shoe is made from an Ultralight Eva compound that also includes Altra's A-Bound technology.
This innovative feature is designed to give the individual more of a spring-like step to reduce the impact on the feet with every step. Therefore, an individual's foot does not get as tired during a run.
Upper
Running shoes are not made like most running shoes because they are designed with a specific intention in mind, to enhance the runner's experience.
With that said, the Upper material of the Altra Provision 3.0 is designed to minimize sweat and heat during running.
The Quick-Dry Air Mesh material enhances durability and functionality, ensuring that an individual's foot is more comfortable during their running experience.
More so, an Air-Mesh technology allows the shoe to be more lightweight, reducing lag and enhancing speed during running.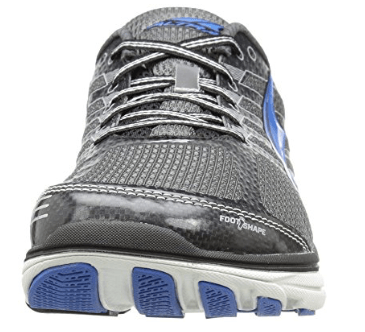 Durability
One area where this shoe manufacture succeeds is speed. Reason being is that they are particularly focused on creating and designing the most efficient running shoes.
As one of the most touted running shoe brands in the industry, their loyal consumers tout their durable shoes due to the materials used to create them.
With this in mind, an individual can expect a shoe that is not only durable but it is intended for long-term use, one step at a time.
Flexibility
Another aspect that Altra succeeded in creating the Altra Provision 3.0 was in the flexibility department.
Reason being is that they clearly understood that flexibility is vital towards the mobility of runners.
At a moment's notice runners need to be able to switch directions and this requires a flexible shoe that can move with an individual's different running style.
With that in mind, the flexibility of these shoes is clearly evident thanks to the Air-Mesh technology, with makes it more malleable than other shoes that do not use mesh uppers.
Traction
Traction is one of the most vital components of a running shoe, otherwise, an individual may slip and potentially hurt himself.
With that in mind, Altra believes in the motto that an individual should not stray from the track and that was their intention with the Altra Provision 3.0 – to keep runners on the track and focused on the end goal.
One reason that Altra fulfills this promise is by providing a rubber sole design with multi-ridges for enhanced traction.
Design
Altra is known for their unique and contemporary designs that resemble many of the sleek modern elements with have today.
With a wide variety of colors and attractive design options, the Altra Provision 3.0 offers a traditional running shoe design alongside contemporary and modern colors that make it extremely appealing to many runners. The current color options include:
Black with Navy Blue details.
Black with Red Details and sculpted lines.
Red with White details.
Sky Blue with White Details.
Red with White Details and a Black Bumper design.
White with Blue and Black Details.
Black with White Details.
Pink and Grey.
Blue and Black.
Light Blue and Black.
Sizing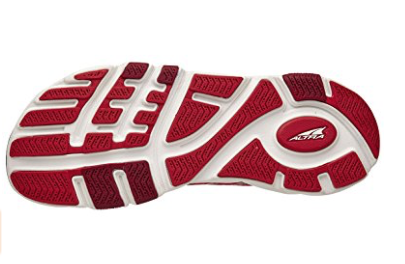 When it comes to purchasing any road shoe, it's important to be wary of how the sizing of the shoe is. As far as sizing goes, the Altra Provision 3.0 road shoes come in the following sizes:
For those that are interested in the heel height, it is 25mm for both men and women. Furthermore, the forefoot height for both men and women is 25mm as well.
A word of caution for veteran consumers: be sure to look at the sizing chart before making a purchase. Typically, these shoes run smaller than previous shoes in this series.
Pros and Cons
Pros
This is the third rendition from an already expert shoe style, making it even better.

 

This running shoe comes in a wide variety of colors that are aesthetically pleasing.

 

This running shoe comes for both men and women
The design of this running shoe is made from lightweight materials to improve running time.

 

Due to the midsole materials, this running shoe is intended to improve posture and running form.
This particular running shoe is known for their bounce-back technology that allows an individual to feel a spring-like feel when running.  

 
Cons
Not the best running shoe for people with flat feet or low arches.

 

When comparing the cost to other running shoes, this brand may be considered somewhat expensive. 
If you happen to have narrow feet, this shoe may be a bit uncomfortable.
The sizes may not fit accordingly. Therefore, it is recommended to try them on first.
Read More: The Best Altra Trail Shoes: A Complete Runners Guide
Our Recommendations
Who is the shoe best for?
The Altra Provision 3.0′ is known as one of the best running shoes in the industry for expert runners or runners looking to try spring running.
With that in mind, these shoes are also perfect for long distance runners and casual walkers. However, it is recommended that these shoes not be used to run on uneven and unpaved surfaces.
The reason being is that the materials used to manufacture this particular shoe will wear and tare quickly.
More so, the breathable mesh material will attract dirt, dust, and tiny rocks if an individual is running on rough terrains.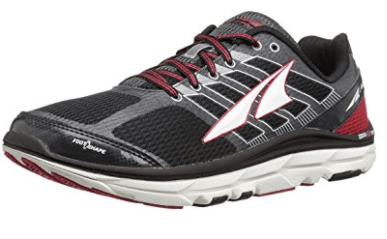 Is the Saucony Echelon 5 worth it?
If you are interested in the Altra Provision 3.0 running shoe, then you are making the wise choice going with such a trusted and highly touted company.
However, the main question is, can these shoes last the test of time? Well, our question to you is, how do you plan on using them?
If you are a runner, occasional runner, or a daywalker looking for a comfortable, durable, and appealing running shoe, then these are the running shoes for with.
With a specially designed midsole for endurance and long-distance running alongside breathable materials intended for a comfortable running experience, we can say that this brand is known as one of the best to invest your money on.
However, it is vital to take into question the cost to value scale of these running shoes. There are numerous other brands, more touted that offer the same type of benefits for a more reasonable price.
Therefore, it is important to see what makes this brand so unique. It may be there quality materials, history of innovative and long-lasting products, or maybe just the name.
What we do believe is that they are slightly higher above the competition.
With this in mind, these running shoes are still known as one of the best in the industry by a company that has long been known for providing expert running shoes to runners and athletes.