It's possible you've never heard of Tread Labs, but it just so happens to be a leader in the orthotic insoles market–an industry that itself is continuing to expand.
Up through 2025, market projections for medical insoles predict that brands like Tread Labs will continue to increase, for the simple reason that more athletes are using them.
Runners and athletes are also being prescribed insoles at higher rates.
In North American and European markets, 3D printing is now accounting for more innovative and personalized designs. The rise of senior populations is also a player in the increase for medical insoles, but there are a few caveats.
Industry experts suggest one possible prohibitive factor for even more expansion: cost.
While the average everyday insole can range around twenty to fifty dollars, medical insoles cost a few hundred dollars with insurance, and up to several hundred dollars without.
Still, there are signs that companies like Tread Labs are in high demand.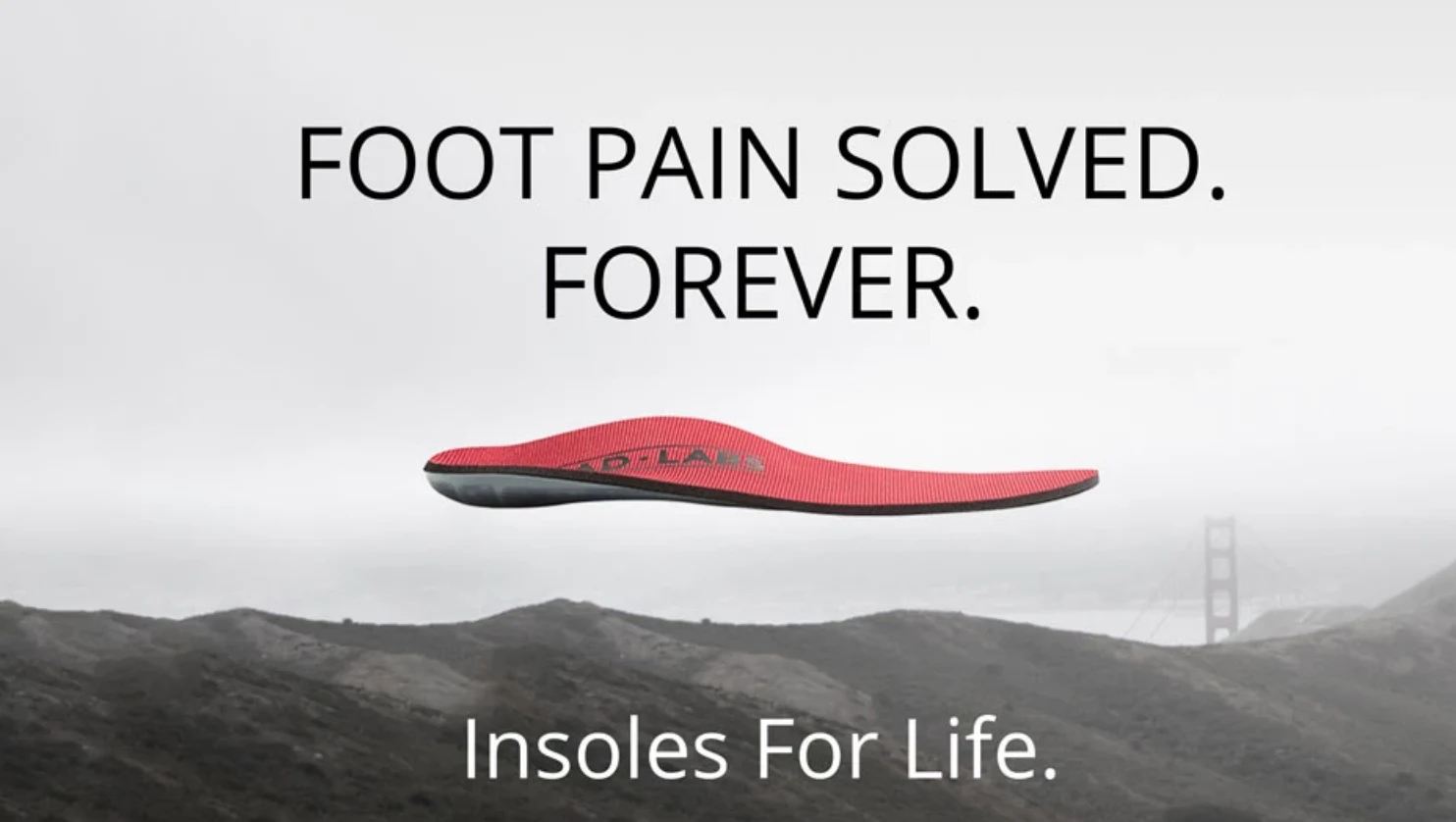 Tread Labs reported a revenue of seven and a half million dollars, and is among one of the most reviewed insoles, alongside competitors like Superfeet.
From runners to other athletes to someone searching for everyday comfort, Tread Labs do show a number of great attributes of what a pair of quality insoles can do for you–at least on the surface.
But when it comes to making a decision about purchasing the best insoles for you, it's important to conduct a thorough review, not only against competitors but also on its own merits.
In this review, we'll discuss when you might need insoles like Tread Labs, and as well as take a close look at the company itself.
Finally, we'll make a recommendation as to whether or not Tread Labs is a reliable company, and offer suggestions as to the best insoles Tread Labs has to offer.
What are orthotic insoles? Are the same as insoles I see on Amazon? 
| | |
| --- | --- |
| Orthotics | Regular Insoles |
| Can cost up to several hundred dollars | The average cost is twenty to fifty dollars |
| Custom-fit; sometimes ordered by a doctor | Standard sizing; may not fit as snugly |
| Focus on stability and correction | Focus on shock absorption and cushioning |
| Order through speciality retailers | Can be ordered from many retailers |
| Best for long term management | Best for short term pain or injuries |
Orthotic insoles, also known as orthotic inserts or simply orthos, are placed inside shoes, normally to correct improper walking or running patterns, add arch support, and shock absorption.
The goal of orthotic insoles is to prevent injuries, as well as help for anyone currently suffering from injuries or discomfort.
There is a key difference between orthotic insoles and insoles you might find on the mass market. Mass market insoles can be purchased easily, at any time, and do not typically offer a custom fit.
Most of these insoles mostly provide shock absorption and cushioning, though some insoles do offer some more stability, in the form of rigid support.
Orthotic insoles are more focused on not only stability but correcting improper foot movements, especially overpronation.
They also last are durable, while regular insoles have to be replaced every six months. Look at the chart above for a summary of the main differences.
What foot mechanics do orthotic inserts like Tread Labs treat?
As we've already mentioned, the main issue that orthotics like Tread Labs addresses is overpronation. Overpronation is actually quite common and sometimes called 'flat feet,' though that term is not particularly accurate.
Overpronation involves the excessive rolling of the foot inward. While some rolling is normally, too much can lead to strains and injuries.
Often during activity, because of this, the arch is almost non-existent due to the mechanics of the foot rolling inward.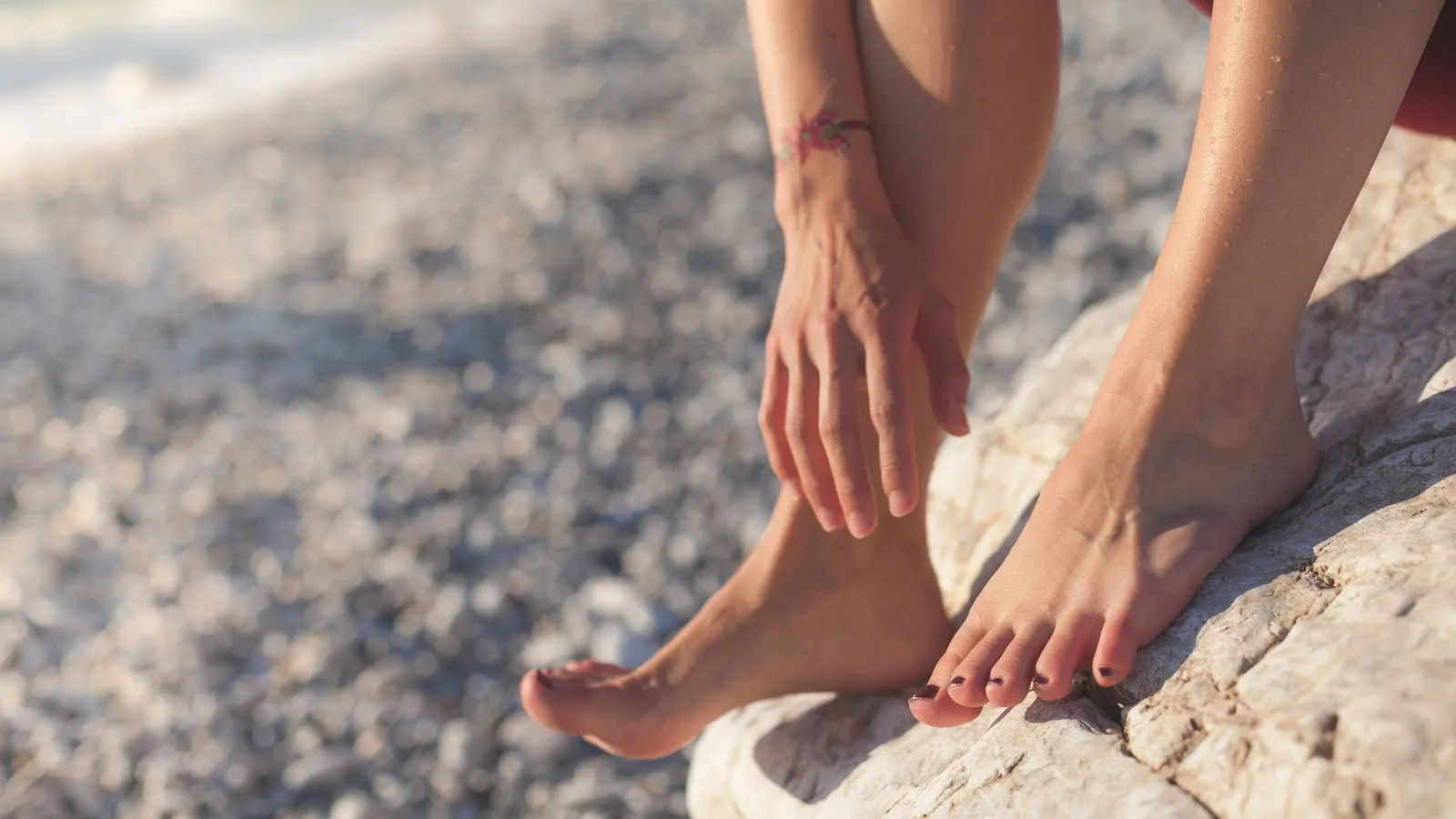 Again, not all rolling inward is a negative thing, but too much does require some additional support.
This is due to the fact that the altered movement causes great shock and impact as the foot hits the ground. Especially with repetitive exercise, such as running, overpronation may risk injuries over time.
What injuries are associated with overpronation?
While overpronation does not always alone cause these conditions, it does leave athletes in particular at risk for the following injuries:
Shin splints
Stress fractures
Heel pain
IT band syndrome
Achilles tendonitis
General back pain
That isn't to say that all athletes who naturally overpronate will develop all of these or even one of these conditions.
However, it does put athletes at greater risk, both for initial injuries and for reoccurring injuries.
If you have been diagnosed with one of these conditions or suspect you might have one, it's possible that orthotic insoles might work for you.
How can I tell if I'm an overpronator?
Simply being diagnosed with one of these injuries does not in of itself mean you're an overpronator.
The best way to tell is taking a look at the tread of your shoes and your feet:
Look at where the tread on your shoes has the most wear. Inner sole and on the ball of your feet, if worn a good deal more than other parts of the tread, is one sign.
Very low arches, or almost non-existent arches, also puts you at risk and maybe another sign.
If I am an overpronator and/ or have low arches or flat feet, do I need orthotic insoles?
One size rarely fits all, and the same is the case with orthotic insoles. If you have no or very few injuries or discomfort, you may not require higher-end orthotic insoles such as Tread Labs.
If, for instance, you only slightly overpronate, investing in proper shoes may be enough.
For runners especially, there are stability shoes meant to counteract issues of overpronation and add support to correct your movements. For mild discomfort, or if you are not an overpronator, regular insoles may be enough.
But if you've exhausted all of these options and you have a history of frequent or reoccurring injuries, it may be time to take the next step by investing in a pair of orthotic insoles.
How can I tell if Tread Labs is a good option for me?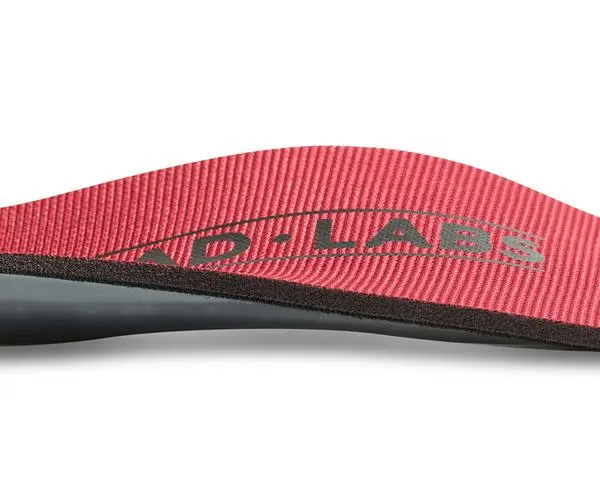 In our review of Tread Labs, we'll be assigning a set of criteria to uncover whether or not these insoles are worth the investment.
By doing so, we can discern just how worthy they are, gain a better understanding of the company as a whole, and also the quality and overall value of the products on offer.
We want to take a look at the company itself; reputation; reviews; materials; the level of customization; support and cushioning systems.
What is Tread Labs?
First, let's take a look at how Tread Labs is being marketed. Tread Labs is an orthotic insole retailer, both for athletic endeavors and everyday wear.
It was founded just four years ago, in 2015, by Mark Paigen. Mr. Paigen spent two decades with Chaco Footwear, a sandal company he himself founded in 1989.
With his investment in the footwear industry, he eventually became more and more intrigued by how to reduce pain with insoles. He has since sold Chaco and now works full time with Tread Labs.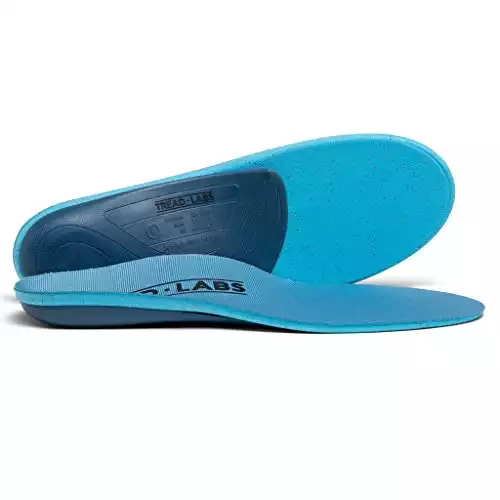 What products does Tread Labs offer?
Tread Labs offers three main categories of products: insoles, replacement top covers, and metatarsal support pads.
Insoles: Of course, our main concern is with the insoles, which are available in three main varieties: Stride Insoles, Stride Short, and Stride Thin. We'll go into more detail in a minute, but the basic components are the same, with slight variations on fit. Each version retails for seventy five U.S. dollars.
Replacement Top Covers: Replacement Top Covers are available in thin, short, and regular fits, to match the corresponding insole. The idea is to extend the life of insoles, and/or add an extra layer of cushion, for fifteen dollars. They feature a hook and loop system for easy attachment.
Metatarsal Support Pads: Meant to directly target pain near the toes/ forefoot, these pads can directly adhere to any of the insoles they sell, and retail for ten dollars a pair.
Are the insoles customized?
Not in the same way as you'd get with orthotics designed specifically for you. Insoles are sold based on a standardized sizing system, though they do provide a general fit guide, as well as a questionnaire to determine your fit.
 The questionnaire will ask you your regular shoe size, which you select within a range of around one and a half sizes (for example, women's 7 to 8.5 US/ also available to select in European sizes); you are asked to select a smaller size if in between sizes. Next, you select your arch type (with pictures to help you), and finally, what footwear you intend to use your insoles with; you will also be asked if the footwear already has removable insoles or not.
You'll be directed to the most appropriate option for you. You can trim insoles to size if they do not perfectly fit, though Tread Labs will not do this for you.
What are the differences between the different types of insoles offered by Tread Labs?
While the quiz is potentially helpful for locating the best insoles, let's take a look at the subtle differences in design between models.
It should be noted that for every version you have your choice of arch height, which includes: low, medium, high, and extra high.
| | | |
| --- | --- | --- |
| Stride Insoles | Stride Short Insoles | Stride Thin Insoles |
| For running shoes, hiking shoes, and shoes with full insoles | For women's flats, men's dress shoes, converse, and shoes with removable inserts | For shoes with spikes or cleats, and low profile shoes |
| High rebound | No special feature | Biomechanical efficiency |
| $75 USD; multiple arch types | $75 USD; multiple arch types | $75 USD; multiple arch types |
Stride Insoles: Stride Insoles are more recommended for running shoes, hiking shoes, and possibly footwear that already comes with full insoles. It features a fairly firm arch support and minimal design and is said to be especially helpful for Plantar Fascitis. It's made out of moulded polypropylene and polyurethane foam, with bacteria-fighting qualities and high rebound for shock absorption.
Stride Short Insoles: In contrast, these insoles are more suited for women's flats, men's dress shoes, and converse sneakers, or other relatively flat and non-sporting footwear (shoes without removable inserts). Like the original insole designs, these claim to be helpful for plantar fascitis and 'other foot ailments'. They are made of the same materials and otherwise, have the same properties as the Stride Insoles.
Stride Thin Insoles: The Stride Thin Insoles are specifically designed for exercise and athletics, with the most minimalistic design of the three insoles offered. They are meant to have an especially snug fit and can be used for cleated sports shoes, or racing flats/ spikes, as well as 'low profile' shoes. While made of the same, antibacterial materials, the focus is less on cushioning or arch support and more on "biomechanical efficiency," or ostensibly correcting issues such as overpronation.
Are the materials and design of the insoles helpful?
Looking at the design, materials, and general function, Tread Lab offers insoles with a number of praiseworthy features.
Materials:

The materials are commonly seen in some of the best, but also cheaper insoles; blended materials and foam offer a good mix of flexibility and comfort.
Antimicrobial qualities are desirable as well, though it should be noted that there is no mention of breathability or moisture-wicking, both of which can be a concern, especially when you're using insoles for athletics. Too much sweat can lead to blisters and some other relatively minor but bothersome problems.

Support and Cushioning:

Multiple arch selection options allow for a more customizable fit, which is an excellent feature; so to are the slight adjustments in design for a more specific use.
High rebound helps you move easily, which also providing some protection against repetitive pounding, while the foam provides some cushioning without it being overdone.
In terms of the heel support, you don't really get any. Some insoles, in fact many, on the market come with structured heel cups, which aids a variety of conditions, from generalized heel pain to Achilles tendinitis, heel bursitis, and other complaints.
Depending on your condition, it seems these insoles are a bit more specialized if limiting than models that claim to do it all. All three models are targeted for supporting plantar fasciitis, while the Stride Thin Insoles target issues of overpronation. The additional pads allow you to add some protection for your forefoot if you have forefoot or toe conditions
Overall, these are less all-purpose insoles and suited for certain conditions–which can be a positive and a downside, depending on your history with foot pain. If you tend to experience discomfort all over or have had multiple different issues, they may not be as helpful, but they may prove more targeted than other insoles for issues of both overpronation and plantar fascitis.
What about the overall fit? 
In terms of overall fit, there are plus sides and downsides. While not specifically customized to your foot, the selection process is more nuanced than it would be, were you to shop on Amazon for less expensive insoles.
Most of the models are meant to fit snugly, and while it is not directly addressed, the insoles appear to have a fairly low profile, with slight variations by specific variety.
The interchangeable tops also are a nice option in that they extend the insole if someone with wider feet needs it.
Do note that there are not narrow or wide insole sizes. In this sense, perhaps those with narrow feet will most likely have to cut the insoles to size.
Is the company reputable?
Tread Labs has been accredited for four years through the Better Business Bureau (or all but the first year it's been operating), with an A-plus rating and no filed complaints, but also now filed reviews on BBB.
There are also guarantees with your purchase: you have thirty days to return insoles, and insoles may be returned even if you do trim them to size. The moulded arches themselves are said to last for a long time, with the help of replacement top covers.
Shipping is available free via USPS in the United States, for an additional ten dollars in Canada, and thirty dollar charges for other international orders. Payment is handled with SSL.
Overall, the company appears to be reputable.
What do customers think?
You can also purchase Tread Labs through Amazon, though you'll stay pay full price.
On Amazon, Tread Lab Strides received a four out of five-star rating, based upon a little over eighty customer reviews, with a little over just half of the customers giving it a five-star rating, and the rest of the ratings fairly well distributed.
Customers praised the firm arch support, help with sore feet, and plantar fasciitis. Many noted that they were a nice alternative to something like Good Feet, which can cost one thousand dollars and up for orthotics.
The lowest reviews complained about squeaking (though this issue is directly addressed on the company site, and ways to reduce it). Other complaints stemmed from less cushion than expected, and some felt the material seemed 'flimsy'.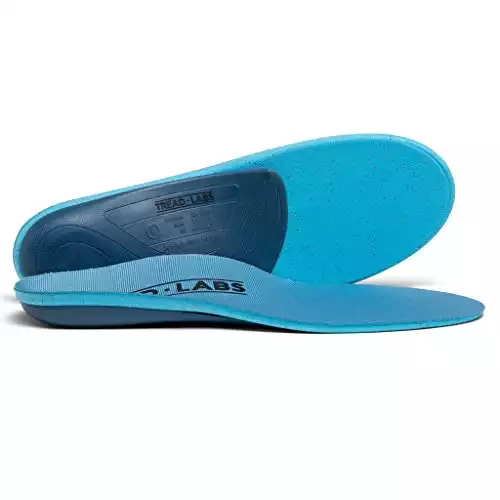 Is Tread Labs a good solution for insoles?
Overall, Tread Labs makes decent insoles for its price point. There are a number of things to admire, from the company's overall reputation to the rigid arch support, foam material, and specialization for specific foot issues.
Drawbacks include no heel cup, less cushioning, and the tendency to be a bit on the noisy side. Unlike custom fit orthotics, you may also have to trim to your own foot if you have a narrow foot or in between foot size.
Bottom line: Tread Labs is not a substitute for high-end insoles, but it's a fair compromise between the most expensive options and twenty-dollar insoles.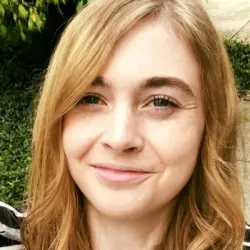 Latest posts by Erin Jamieson
(see all)