The best insoles for cleats can make or break your soccer experience. Have doubts? Just look at professional athletes.
The FIFA Women's World Cup drew in just over five hundred thousand attendees in 1991, the year it began. The 2019 soccer championships (known around the world as football) boasted over one million in attendance.
While that still lags well behind the attendance of the men's competition (sitting at over three million for the 2018 Russian games), it still shows how far the competition has come in terms of general public interest in the past two decades.
Another sign the general public is paying attention to women's soccer? Professional soccer is creating trends, both for soccer cleats and the best insoles.
Up Front Best Insoles for Soccer Cleats: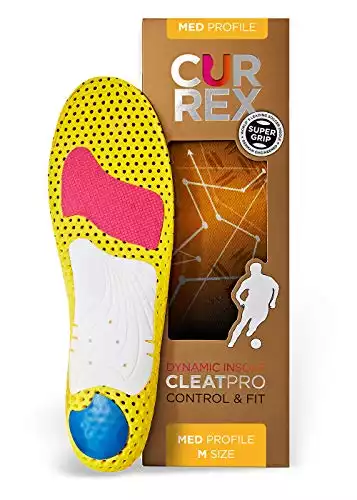 CURREX CleatPRO Insole | Amazon
Significantly improves foot comfort over shoes flat sock liner. Designed to reduce foot pressure & fatigue, improve performance & prevent injuries by reducing stress on joints, ligaments & tendons, the cause of many injuries in the foot, knee & hips.
Buy at Amazon
We earn a commission if you click this link and make a purchase at no additional cost to you.
02/08/2023 12:56 am GMT
On display for the 2019 soccer tournament was the Nike Mercurial 360 in a striking blue shade.
They were cleats, designed in Italy and underwent around one hundred different trial designs before being formally approved, and made their first appearance during the final match between the Netherlands and the United States.
Praised for their lightweight design, perhaps the most attention went to the insole fitted into the cleat, which prevented the foot from moving as much with a 'lockdown' and a 'glove-like fit'.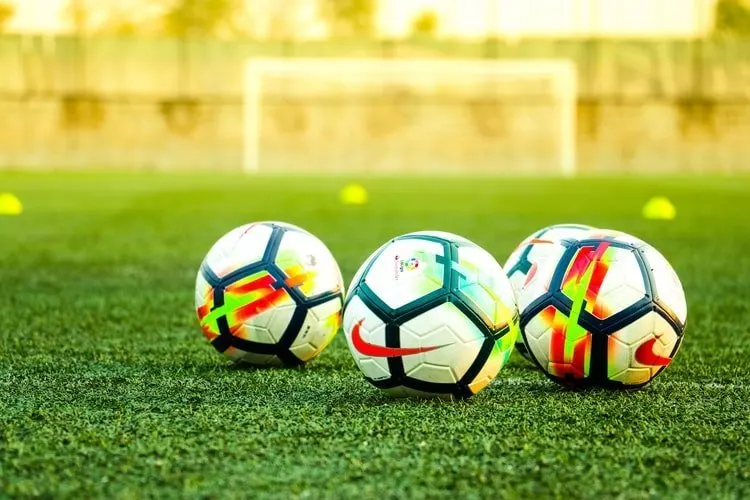 Of course, these were the insoles that came with the soccer cleats, and while revered in the professional soccer world and beyond, the best solution for players who've experienced injuries is to invest in add-in insoles for additional stability and arch support.
Still, one lesson we can take is that insoles are a critical part of how well soccer cleats perform, their overall value, and who they're most suited for.
In this article, we'll be discussing how to find the best insoles for soccer cleats, which applies whether you're a professional or an amateur.
Next, we'll provide a shortlist for the best insoles you can buy for your soccer cleats, divided into sensible categories so you make sure you're purchasing cleats for your individual needs.
What's the purpose of insoles for soccer cleats?
Insoles, also sometimes referred to as inserts, slip into shoes of all kinds to provide extra comfort, support, and stability.
Often, they provide a more secure fit, add support for your arch type, and can even help protect against other common foot ailments, from blisters to bacteria.
Even more so, insoles are commonly used when someone is struggling with foot, ankle, heel, and knee pain.
Injuries such as Achilles Tendon, Plantar Fasciitis, hip problems, knee ailments, and even mild discomfort are often benefited when using insoles.
While insoles do not cure injuries, they can help you heal, add comfort during the healing process, and even potentially prevent injuries.
Does everyone need insoles for their soccer cleats? In fact, not everyone needs insoles for soccer cleats. Some of the best cleats already provide a secure fit and comfort. But for some, even soccer cleats with the best features will not prove adequate, and that's particularly true of anyone who's had injuries.
Reasons, why someone might consider buying insoles for their soccer cleats, include:
Repeated or chronic injuries and/ or discomfort
Decreased performance due to injuries or discomfort
Desire to heal faster from an injury or prevent further injuries
It should be noted that the last bullet point does require an asterix. That is, while insoles can potentially help you heal from soccer injuries more quickly, they cannot substitute for physical therapy, rest, or other remedies such as foam rollers and strategic ice, heat, and stretching.
What are the most common soccer injuries?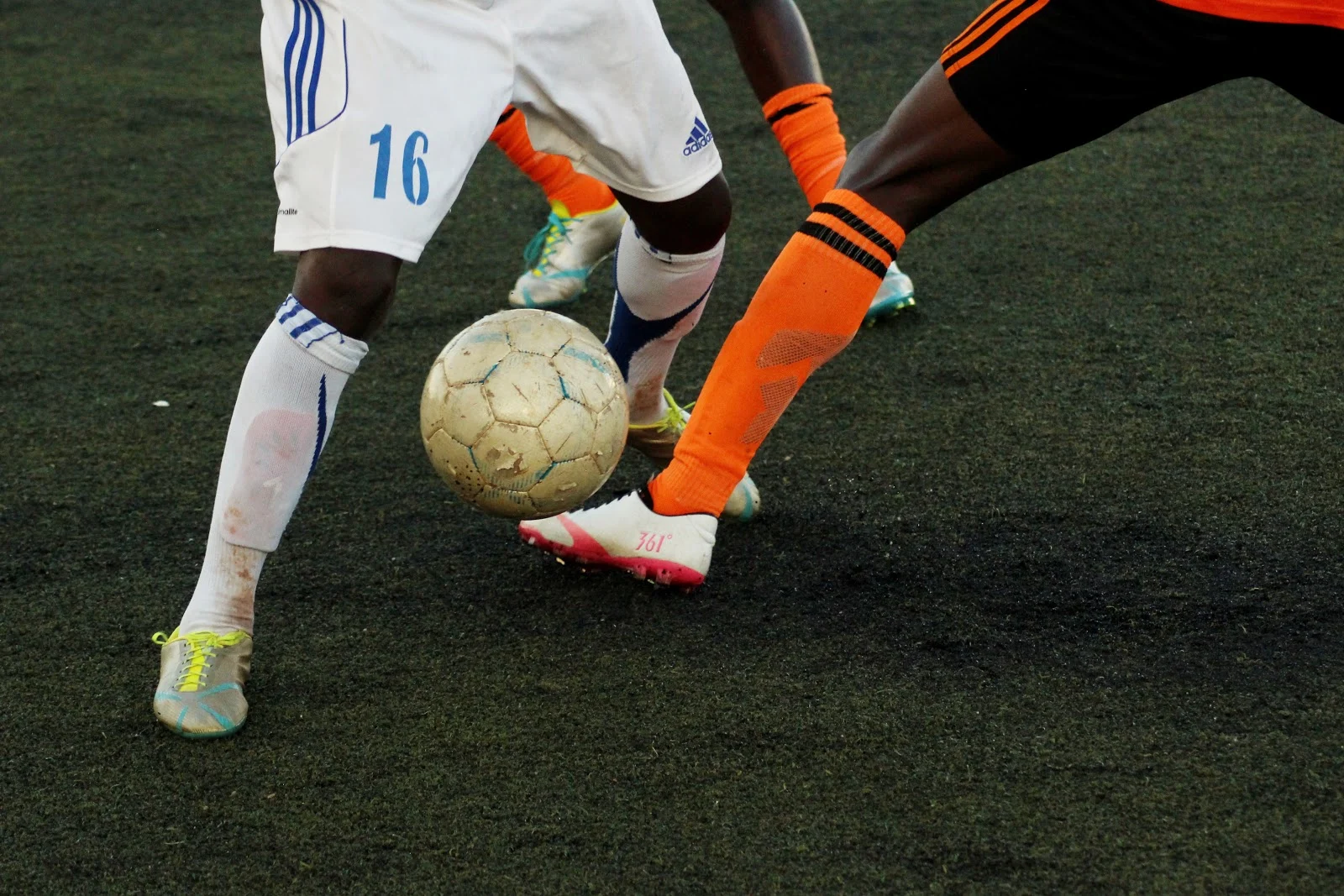 If you've been lacing up soccer cleats for a while, chances are that you have an idea of how vulnerable soccer players can be to injuries, especially if they don't take care.
Like any sport, soccer poses its own unique challenges in terms of injuries.
The good news is that not only are there ways to prevent injuries, but also understanding different injuries can help you heal faster.
Overuse Injuries: Overuse injuries are among the most common and range from mild to more severe. Shin splints, Achilles Tendinitis, strains in the calves, shoulders, and thighs are also common. Sometimes, the bone itself is impacted, in the case of stress fractures and wrist fractures.
Direct Contact: While soccer is not as aggressively a contact sport as something like American football or rugby, there still is contact involved, which is normally where you'll see those more serious injuries like fractures.
Overpronation Injuries: These injuries are a bit different, in that they are mostly attributed to the mechanics of how a foot rolls and moves, combined with playing soccer. These issues tend to start out as fairly mild and also tend to be rather chronic but can possibly change or worsen in severity depending on the situation, should the issue not be addressed. Nerve disorders (which feel like burning, tingling and stabbing pain); and generalized hip or knee pain may be a result of this.
Sprains and cartilage tears, as well as a myriad of knee problems, are also common for a variety of reasons, often a blend of overuse and foot mechanics.
How can insoles for my soccer cleats address any injuries, chronic pain, or underperformance?
Insoles for soccer cleats, first and foremost, are helpful for correcting injuries, discomfort, or reduced performance due to overpronation.
You can visit a shoe store or athletic trainer to see if this might be your problem, but in a nutshell, overpronation involves excessive outward rolling of your foot, which can make you more vulnerable to injury.
They do so by helping correct foot mechanics and adding arch and heel support.
In addition, insoles can help with overuse injuries, by reducing pressure and adding shock absorption. Whether you're currently trying to overcome an injury or hoping to prevent another one, insoles are an excellent and normally fairly affordable option.
Are there any conditions insoles are not helpful for?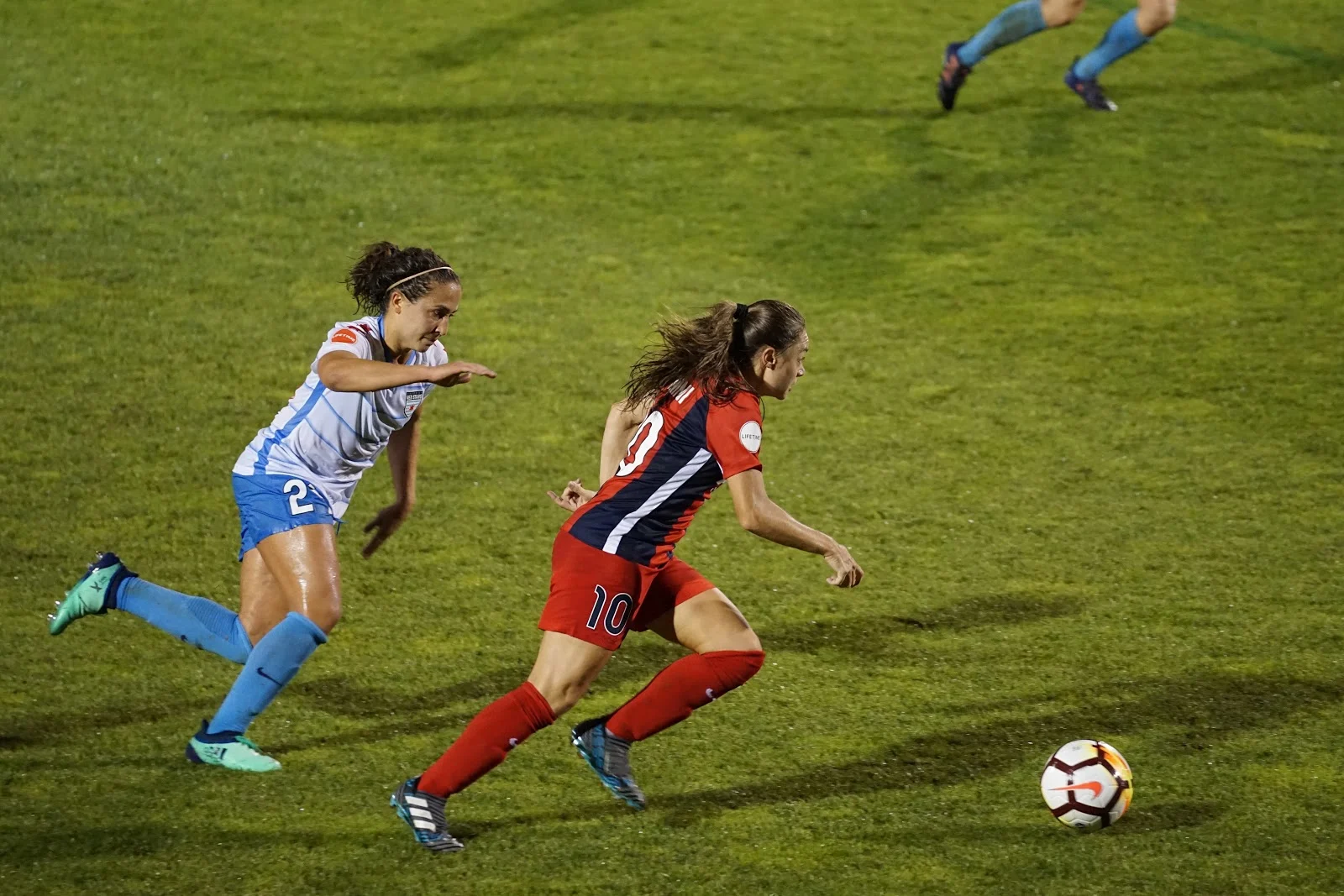 The best insoles for your cleats will help you avoid or heal from some injuries, but they are not a miracle cure.
If you have anything involving a bone injury or fracture, the best thing you can do is rest.
That said, something like a stress fracture does tend to be from overuse or repeated impact, and insoles can provide that added shock absorption to help keep you healthy in the future.
How do I find the best insoles for soccer cleats?
The key to finding the best insoles for soccer cleats starts with understanding what to look for. Insoles for your soccer cleats need to fit properly but also address the needs unique to soccer players.
With that in mind, keep a lookout for the following features:
Sweat control
This is certainly not the very most important feature, but part of keeping your feet healthy is controlling for sweat
. This isn't about odour control, but rather reducing microbial growth, which can risk conditions like athlete's foot and blisters. Moisture-wicking material, plenty of aeration will also add comfort to your insole.
Heel Cup
The heel cup for insoles in soccer cleats is important in that it provides added support and stability. For soccer cleats, the heel cup needs to be secure enough it helps stabilize the foot, as those prominent, with some form of grip.
You also want to check the heel position; aim for something around a 3.1 forefoot to heel elevation. That allows enough elevation without feeling unnatural or cumbersome.
Of course, the heel position needs to make sense with the soccer cleats you're using.
Some models add a deep cradle for additional heel stability.
Cushioning
Chances are you understand all over cushioning provides added comfort, but understanding what kind of cushioning you need is important.
Cushioning often not only helps protect against surface-level issues such as blisters and provides added comfort but also comes with shock absorption, which is important for soccer players who suffer from overuse injuries.
Cushioning should be most prominent where your injury lies, but, unless you have a toe/ forefront injury, should thin out some near the tow box for an adequate room.
Look for cushioning especially in the footbed, which is where shock absorption is quite important. Some cheap insoles skip cushioning here. By nature, kicking and sprinting up and down the field adds pressure especially to the footbed.
Go for medium cushioning near the cleat area. Too thin insoles risk blisters from feeling the cleats; do note that full cushioning is not needed everywhere and it will normally be a bit heavier.
Opt for specialized foam. High-density foam adds comfort and support while staying lightweight.
More is not always better. For overpronating issues, some cushioning for the affected area is fine, but full overall cushioning is not needed.
Smart Shape
The overall fit, composition and shape of the insoles are important as well, with the best insoles boasting something akin to a biomechanical fit.
A biomechanical fit typically comes with a built-in arch and is meant to be flexible and move with you. They are meant for stability.
The profile is one of the most important factors in an insole for soccer cleats. While you may be able to get by with a medium profile in some instances, it shouldn't take up too much volume in the cleats. Many players opt for a low profile, but it is important to consider your individual needs.
A snug fit is also quite important for soccer players. Snugly fitted insoles provide that stability you need and prevent the forefoot and heel from moving too much, which increases your risk for overuse injuries.
Select arch height for you. You should get assessed to see if you have a low, high, and neutral natural arch, which will inform what you need to look for in an insole.
Mind the layers
While there are perfectly respectable insoles for soccer cleats that use a one-layer approach, more innovative insoles are now using multiple layers for more custom and specific support.
Special, lightweight padding on the forefront allows you to accelerate more quickly as opposed to all over padding
Padding on the heel should be a bit thicker and act as a shock absorber
Consistent, moderate padding around the cleat area provides layered stability and protects against the feel of the cleats without feeling excessive.
Dual-layer foam is a way to add comfort without weight.
Grip technology
Soccer involves a lot of movement and much-specialized movement at that. Grip technology ensures that the insole won't slip out of control as you play soccer.
Make sure there's some sort of gripping feature, layer, or anti-slip component to the design.
Fit your individual problem
Whether you're suffering from shin splints, runner's knee, or some form of tendonitis, there's a good chance there are insoles designed for your issue in question.
For general discomfort, you can opt for most decently constructed insoles, but specific complaints often have insoles designed for them. Keep in mind that some insoles claim to address multiple ailments.
Do I need professional orthotics?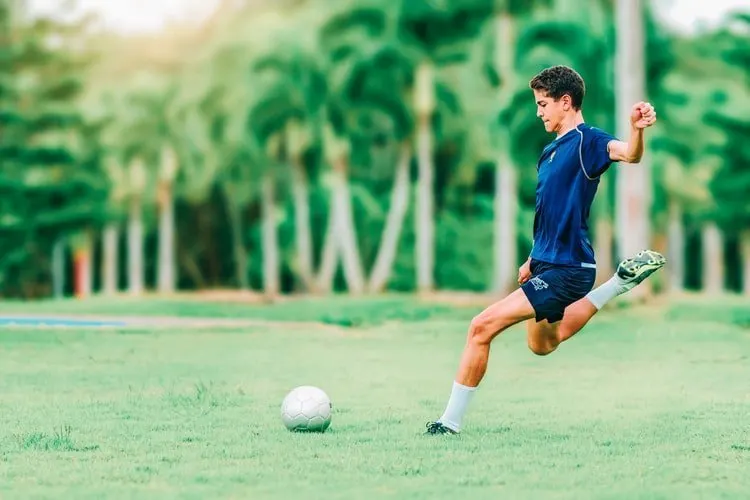 The terms orthotics and insoles are sometimes used interchangeably when in reality there is a clear distinction.
Orthotics must be ordered by a foot specialist and tend to run very expensive, from hundreds of dollars and up, depending on what you order.
Insoles are less specialized, in that they typically aren't designed for your specific foot.
Unlike orthotics, which are custom-fitted, insoles are easy to purchase your own, can cost as little as fifteen or twenty dollars and must be purchased in general sizes.
First, assess your situation. If it's a relatively minor injury or discomfort, try insoles first.
If you do play soccer at a high level and experience chronic to severe injuries, you may want to look into professional orthotics if regular insoles aren't working for you.
Also, keep in mind maintenance: insoles need to be replaced about twice a year, while orthotics tend to last much longer.
What are the best insoles for soccer cleats?
Now that we've discussed the most important criteria for finding the best insoles for soccer cleats, here's a shortlist of some insoles you can purchase right now.
Always remember to assess your foot and cleat size before making any purchase, as the fit is key.
If you are worried about fit, select insoles allow you to cut them down or adjust their size but try to avoid making any assumptions about this.
Children sometimes acquire soccer injuries too, and these insoles are an affordable, fuss-free option for soccer games and practices.
Specifically designed for the quick turns, accelerations, and movements associated with soccer, these insoles come with precision heel cups for striking, and tight fit, and supportive lightweight design made with EVA foam.
This is more full coverage and suited for use with conditions of long terms nature, such as Achilles Tendon and Plantar Fasciitis.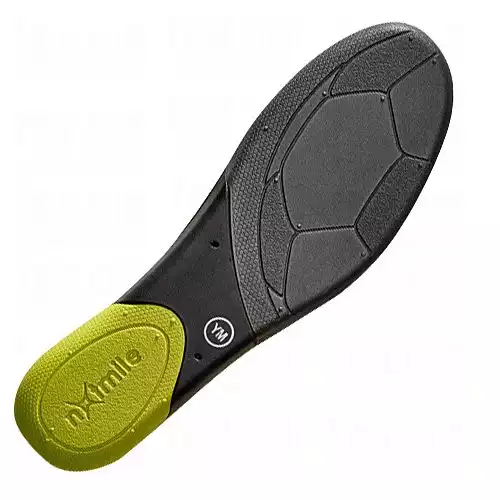 Nxtmile Premium Soccer Insoles | Amazon
Prevent, reduce or eliminate existing heel, foot, shin or knee pain related to Sever's Disease, Osgood-Schlatter Disease and other conditions. Run faster, train, practice, and play longer without discomfort.
Buy at Amazon.com
We earn a commission if you click this link and make a purchase at no additional cost to you.
At just under sixty dollars, these insoles are a tad more expensive than other options, but paying the little extra may be worth it.
These insoles are especially suited for overpronators who long for added stability and designed to provide a special snug fit, with super grip anti-slip technology and an ergonomic, flexible design meant to work with your every move.
A layered approach provides plenty of airflows, and enough cushioning for proper shock absorption.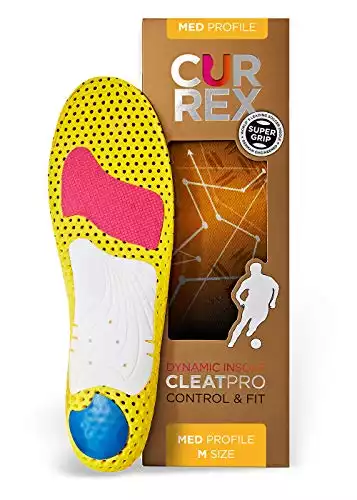 CURREX CleatPRO Insole | Amazon
Significantly improves foot comfort over shoes flat sock liner. Designed to reduce foot pressure & fatigue, improve performance & prevent injuries by reducing stress on joints, ligaments & tendons, the cause of many injuries in the foot, knee & hips.
Buy at Amazon
We earn a commission if you click this link and make a purchase at no additional cost to you.
02/08/2023 12:56 am GMT
Spenco Total Support Max Insoles are another excellent option, especially focused on rigid stability.
With arch support, you'll also get a three POD Modulation System.
Every 'pod' is situated under specific areas of the foot, for a unique approach that provides more nuanced support for less common injuries.
This is also a moldable fit, with plenty of flexibility, though you won't find as much cushioning with other models.
The current list price is just under thirty dollars.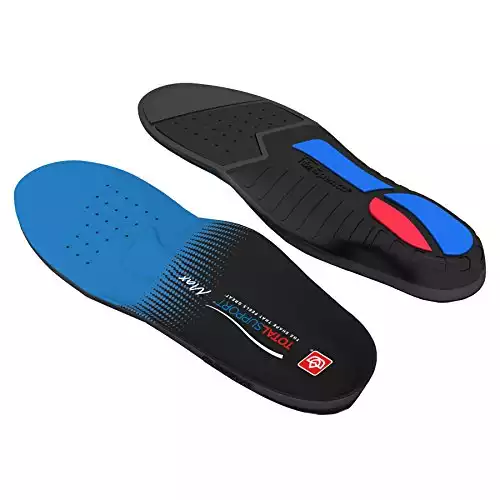 Spenco Total Support Max Shoe Insoles | Amazon
For rigid arch support and stability. Recommended for athletes looking for rigid support who participate in a variety of physical activities, and for consumers seeking rigid support and motion control.
Buy at Amazon.com
We earn a commission if you click this link and make a purchase at no additional cost to you.
02/07/2023 07:40 pm GMT
One problem with insoles is, by their very nature, they are meant to fit snugly.
But for those with wider feet, it can be tricky to find a balance of that snug fit and enough room to prevent other effects, such as blisters or excessive callouses.
Moisture-wicking technology, all over cushioning for extra comfort, and tri-planar technology for plenty of movement, this is an all-around the balance of performance and comfort.
The current insole retails for eighty dollars.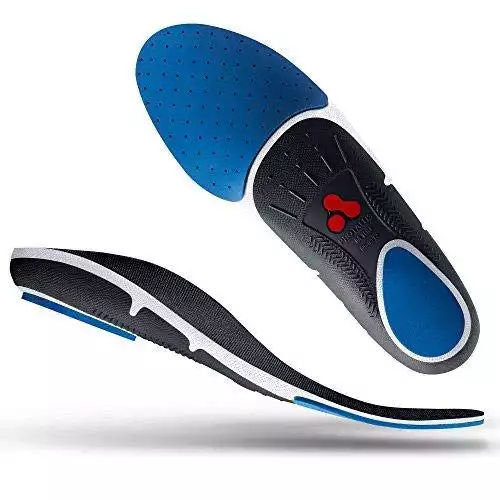 Protalus M100 Max Series | Amazon
Their premium shoe insoles align your body by supporting the subtalar joint, preventing overpronation or oversupination. This alignment reduces stress on the ankles, knees and hips.
Buy at Amazon.com
We earn a commission if you click this link and make a purchase at no additional cost to you.
This is an excellent option if you happen to have a neutral arch. Impulse foam allows for lightweight shock absorption, with gel for added heel and forefront protection.
It also comes with moisture-wicking technology and antimicrobial material.
Though not as substantial as some, the list price of just twenty dollars comes with a lifetime warranty.
Sof Sole ATHLETE Insoles | Amazon
Performance orthotic insoles improve the comfort and fit of men's footwear; ideal for walking, running, cross-training, and casual use. Contoured neutral arch is suitable for most foot types; inserts designed to fit in casual and athletic footwear.
Buy at Amazon.com
Buy from Dick's
We earn a commission if you click this link and make a purchase at no additional cost to you.
02/07/2023 08:00 pm GMT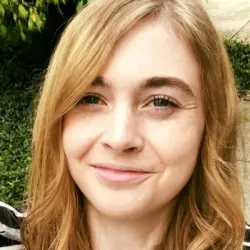 Latest posts by Erin Jamieson
(see all)